AceExplorer
Grand Member (7 years)



Joined: Apr 03, 2008
Posts: 2468
From: Deep in the Jacksonville Florida jungle.


Posted:

2016-06-26 7:25 pm

&nbspPermalink



Quote:
---

On 2016-06-26 10:42, mikehooker wrote:
Thread Derailment: Does you Costco carry other Appleton products? Mine only has Flor de Cana gold and Sailor Jerry or Capt Morgan and maybe Malibu or something artificially flavored. The prices are right, just wish they had stuff I was buying.

---


Derail, continued... haha!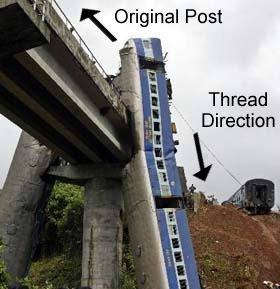 No Appleton in my Costco either. Not even Flor de Cana. Possibly Sailor Jerry. Definitely a lot of the popular spirits like Crown Royal, Jack Daniels, Tito's & Ketel One Vodka, etc. They do carry a surprisingly decent selection of whiskies though --- recently they started carrying Eagle Rare bourbon for $25/bottle --- in addition to Woodford Reserve, Johnny Walker Black, and a few other good things. But for the most part, they stock the popular stuff which sells well, but with some "nuggets" sprinkled in for the more discriminating drinker.

I'm a fan of the Woodford and the Eagle Rare with the latter being incredibly good for the under $30 price point. It's not about the price with some of these higher-end spirits. There are some great spirits priced unbelievably low.





&nbsp


&nbsp