KAHAKA
Tiki Socialite

Joined: Mar 03, 2003
Posts: 875
From: San Jose, CA


Posted:

2014-02-11 6:25 pm

&nbspPermalink

I lost all 8 of my keys in the resin on this one!

BigK, thanks man! I'm havin' fun with it.

I've wanted to do this for a while, Skip. Your how-to-threads were/are always fun to watch and inspiring. Glad you've found something useful in this one!

Next steps!

After the bottom is done, I join it to the top circle with four beams. The top piece has an open center to provide access to the bulb.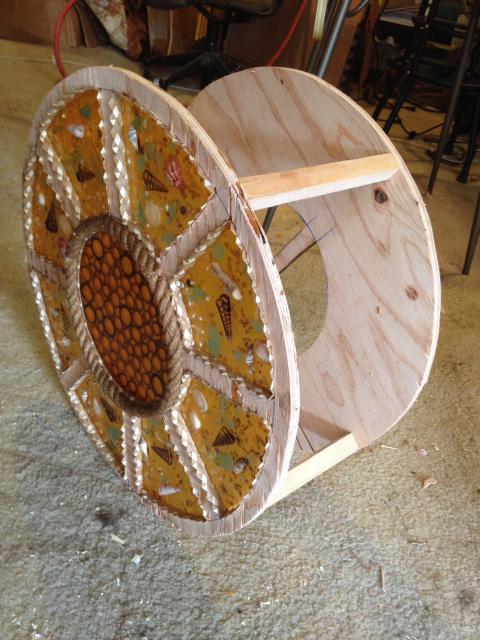 Then I lay out the synskin I'm going to be cutting out to adhere to the abaca matting I'll be wrapping around the frame. With pencil, I trace the edge of the frame as I roll it to find out how much I'll need, then repeat on the other side, then cut it out. The synskin will defuse the light from the bulb and give the sides the necessary glow.



I like to iron out the abaca matting to get rid of the creases before spray gluing to the abaca.




Synskin adhered to the abaca.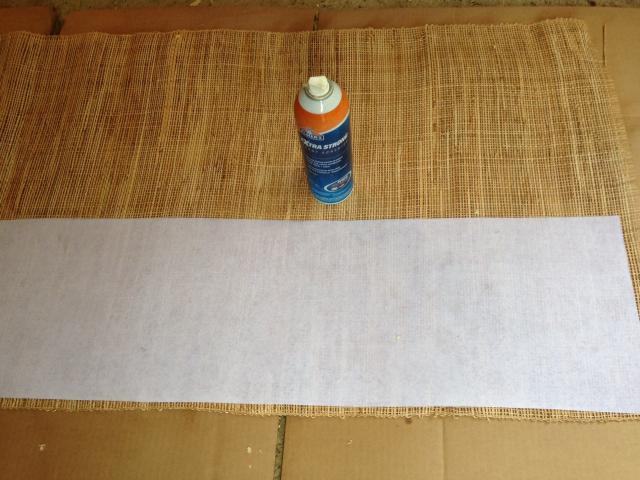 When I moved to the house we're currently in 2 years ago, I was finally able to set up my air compressor in my work space. All previous work spaces were too small to even allow me to use it. Hot dog, I love this thing. I use a pneumatic stapler to staple the matting to the frame. I also recently bought an air nailer, which I used to nail on the bamboos.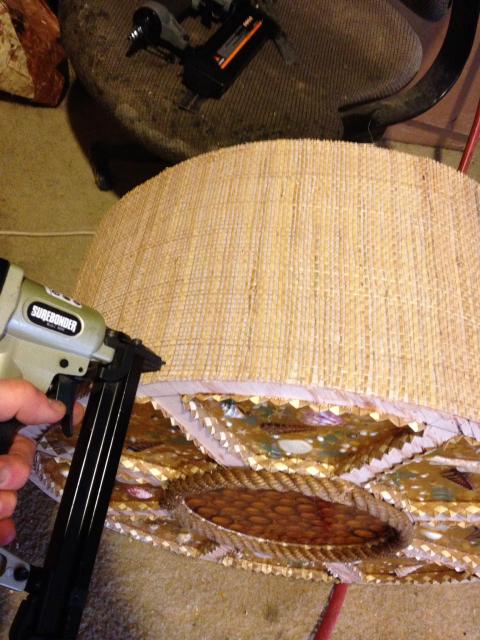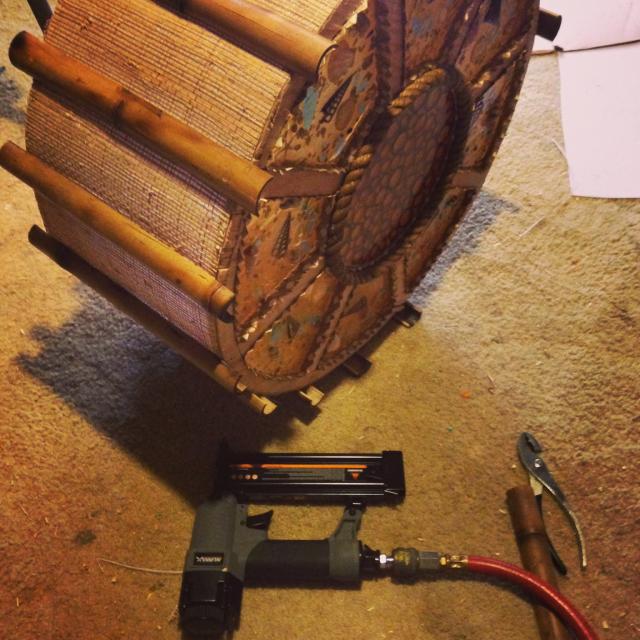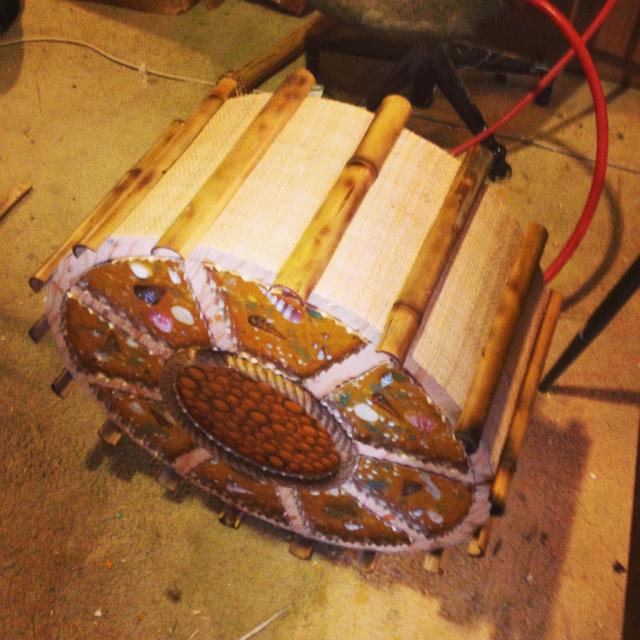 Finishing steps up next!
_________________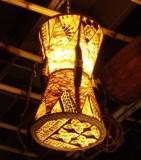 Custom Tapa Swag Lamps and Sconces Built By Kahaka

&nbsp


&nbsp