kingslod
Tiki Socialite

Joined: Mar 26, 2002
Posts: 173
From: Portland, OR


Posted:

2004-09-24 8:59 pm

&nbspPermalink

We've got fridge magnets, too. Hope you got one! We have this old saying, "six bottles of sake make you pretty slippery." I was so slippery that I slid right to the floor and never got up.

Quote:
---

On 2004-09-21 17:06, mrtikibar wrote:
Kingslod,
Yeah, 151 shots have been known to lead to
a few lost memories. My son-in-law and I had to bail early because of earlier drinking and weird behavior. (Ours not yours.) Sounds like
we would have fit right in later on, but we escaped big-time hangovers. Thanks again for your hospitality. Love the Babu Room. I wear my Babu Room button with pride.

---

_________________
Is it art yet? Huge Magazine. Music news + reviews: Smells Like Pop! Graphics by DBD+A

&nbsp


&nbsp



Sabu The Coconut Boy
Grand Member (first year)



Joined: Aug 20, 2002
Posts: 2792
From: Carson, California


Posted:

2004-09-24 11:06 pm

&nbspPermalink

Kingslod,

Hope you get over the embarrassment enough to post some pictures. Would love to see how you Oregon folks celebrate tiki up there. Happy belated birthday, by the way.

Sabu
_________________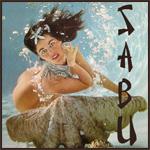 &nbsp


&nbsp