tobunga
Tiki Socialite

Joined: Apr 12, 2008
Posts: 1204

Posted:

2013-04-18 10:45 pm

&nbspPermalink

I was going through photos and came across this set that I realized kinda fits this thread...

This was a batch of greenware from a few months ago that should have come out of the kiln as bisque. A freak accident, where two fail-safes failed simultaneously, resulted in runaway temperatures that reduced everything inside the kiln to piles of goo.

This was a tiki menorah and a PNG drum bowl. The menorah exploded then melted, and the bowl melted into a puddle resembling thrown pizza crust dough that the thrower failed to catch.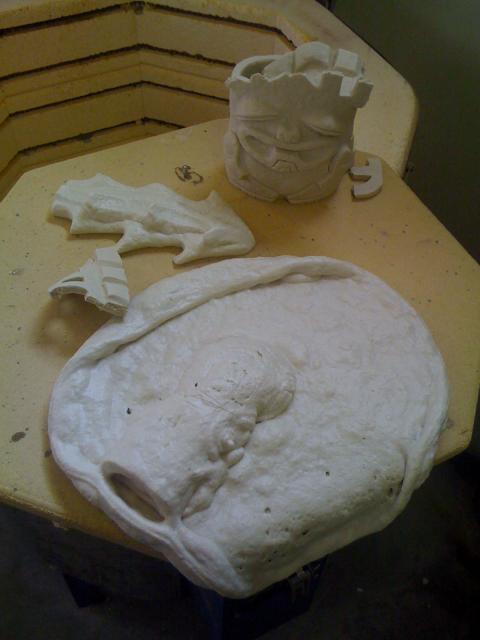 This shelf of the kiln holds the sad remains of a Shrunken Santa Head mug with Santa Hat lid. (the lid is the pointy puddle), two Tiki Bob's bucket mugs and two different styles of Stockton Islander mug. The Islander mugs managed to retain their shape, but they were covered in horrific, painful-looking blisters and cracks. And they were fused to the kiln shelf, like everything else.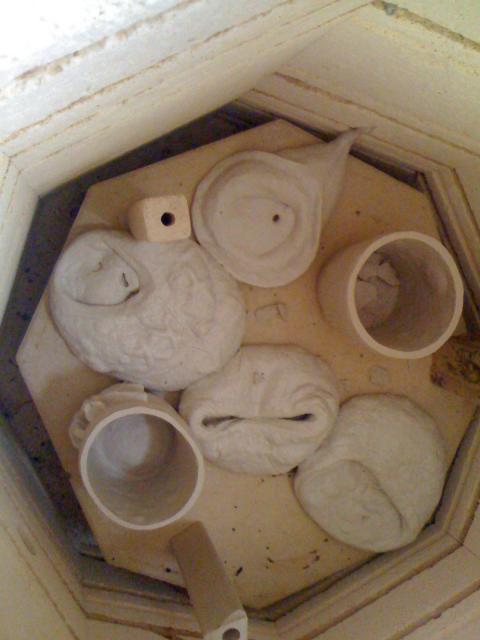 The annoying thing (or, one of the annoying things) about this mishap was that a couple of the pieces I had completed and had sitting around for months... the menorah was sculpted and sitting around for almost a year... curses!

Oh well... every time something goes into the kiln, it's like a crap shoot anyway!


_________________



http://ericoctober.com

&nbsp


&nbsp