Sweet Daddy Tiki
Tiki Socialite

Joined: Jul 20, 2003
Posts: 1101
From: Edmonton


Posted:

2010-10-09 5:46 pm

&nbspPermalink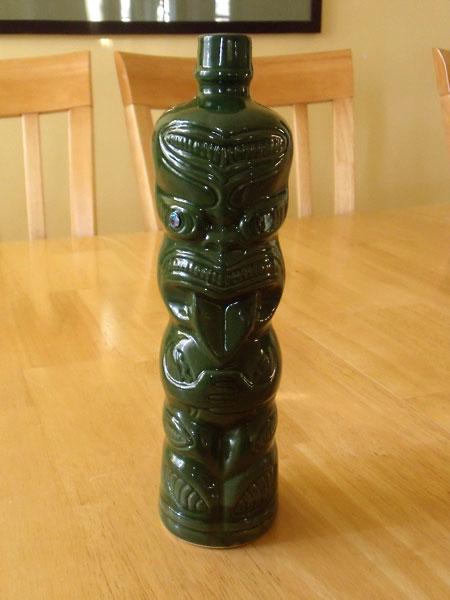 Edmonton TC-ers are invited over to the Bachelor Bastion to help me partake in the Ti-Toki my niece brought from New Zealand.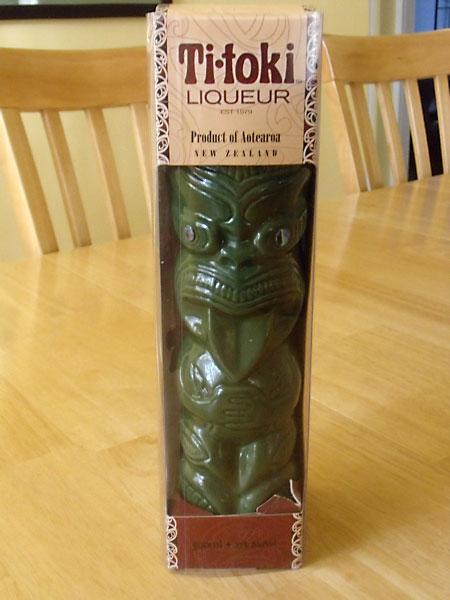 In box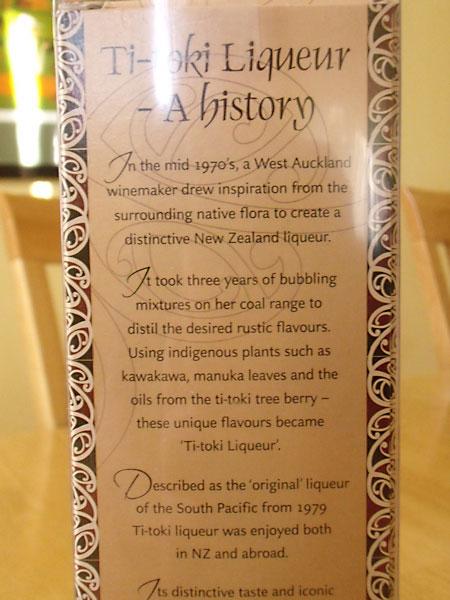 "Ti-toki Liqueur - A history

In the mid-1970's a West Aukland winemaker drew inspiration from the surrounding native flora to create a distinctive New Zealand liqueur.

It took three years of bubbling mixtures on her coal range to distill the desired rustic flavours. Using indigenous plants such as kawakawa, manuka leaves and the oils from the ti-toki tree berry - these unique flavours became 'Ti-toki Liqueur'.

Described as the 'original' liqueur of the South Pacific from 1979, Ti-toki liqueur was enjoyed both in NZ and abroad.

Its distinctive taste and iconic ceramic decanter became legendary.

Today, many years after that inspirational bushwalk, Ti-toki liqueur retains its original aroma and smooth taste..."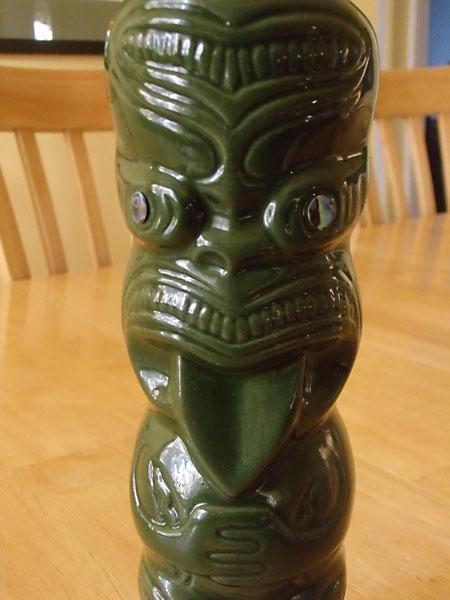 "The Ti-toki Liqueur ceramic crock is in the shape of a "tekoteko", the carved figure typically found at the apex of the whare tipuna (ancestral house).

The iconic tekoteko crock was carved by maori carver Hemara Hemara in the late 1970's and were originally produced by Crown Lynn.

Available in a beautiful greenstone-inspired glaze with paua eyes, these crocks are now lovingly made in a small ceramics studio minutes from Muriwai Beach, north-west of Aukland."




Ti-toki Liqueur & Gingerbeer

1 Part Ti-toki Liqueur
3 Parts Gingerbeer
Serve with crushed ice, finely chopped mint and sliced lemon.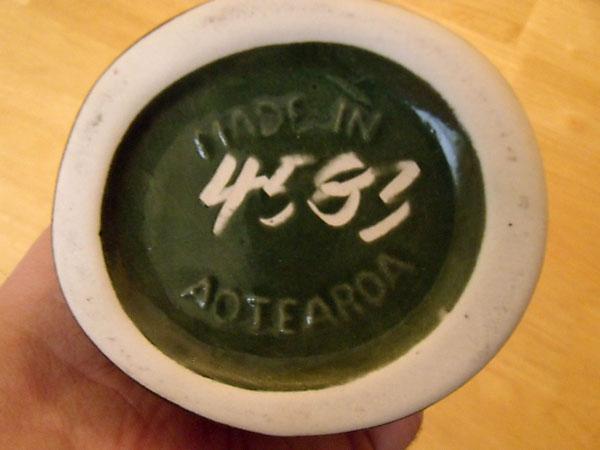 Marked "Made in Aotearoa" (New Zealand}, and numbered 4583.

You know how to get ahold of me. Do it soon cuz there's only 500ml and once I've cracked this sucker it's gonna go fast (unless it's pure shite of course).
_________________
-Sweet Daddy T.
Because crap doesn't buy itself.

&nbsp


&nbsp