tikiskip
Grand Member (8 years)


Joined: Nov 26, 2005
Posts: 4526

Posted:

2012-02-23 11:46 am

&nbspPermalink

As I looked at the Kahiki swizzle sticks I thought I saw somthing I
have seen before.
So I went and checked out my Trader Vic paddle Swizzle stick.
And there it was, I was right the bottoms of the paddles are the same,
well one is bigger, but the patterns on the paddles are the same.
The Kahiki stick is on the right.
So who copied who?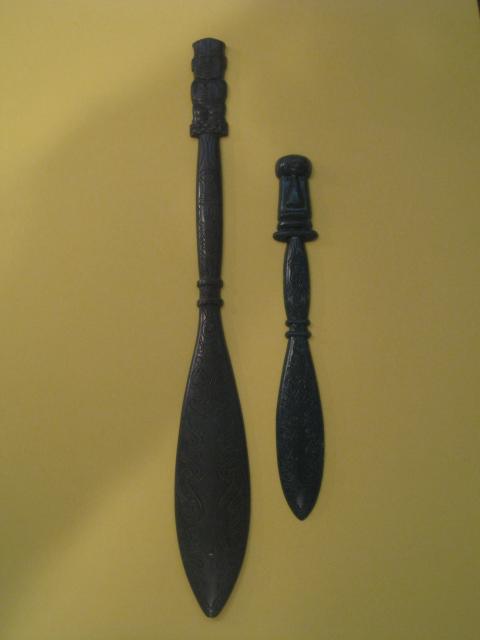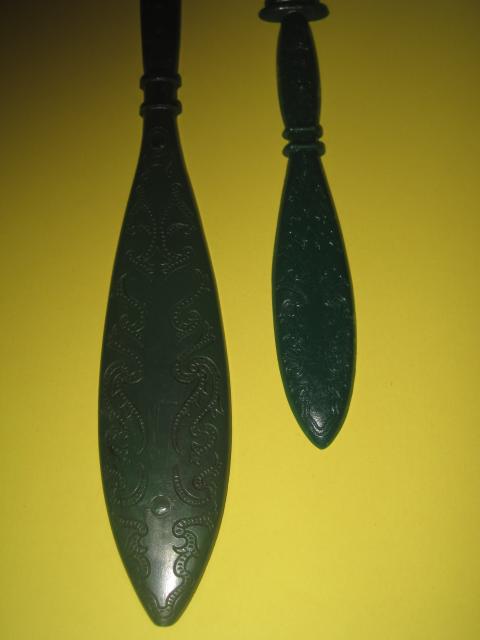 I just became a tiki geek.
True geek that I am I am going back over this
thread and reposting photos that are gone and
even adding more in the right places.
So you may want to go back some day and take a look there is
some new stuff.



[ This Message was edited by: tikiskip 2012-02-23 16:37 ]

&nbsp


&nbsp