tikiskip
Grand Member (8 years)


Joined: Nov 26, 2005
Posts: 4949

Posted:

2018-05-16 11:47 am

&nbspPermalink

"So much now is mass produced and all looks the same."

If you think about it they almost have to these days.
The big corps are going to want a UL listed light, would bet Disney makes their own stuff and gets it rated.

At the Kahiki there were so many lights with charred wood, bamboo etc.
Maybe they fire proofed them, don't know.
I know as I bought many of the lights from the Kahiki.

But you are right if a person makes something and it goes into a bar they put so much more time into that thing so when they say "I made that" they can be proud of said thing.

I used to bust my a$$ and get all excited when a public tiki bar or restaurant would want some of my lights and jump through all kinds of hoops so my lights would be seen in that bar.
Most tiki makers go through this and get over that in short time after talking to other makers of tiki.

But it's the same with the restaurant itself if it is say family owned they take way more pride in the place most times.

I do need to post more of the Kahiki lights here and then others can get ideas from the lights they had at the Kahiki.
Still have more than a few to fix.

Am looking to place these in a public tiki bar or restaurant someday.

Well maybe not the "phone" one.

Here is the "EXIT" sign I made for a friends bars here in Ohio.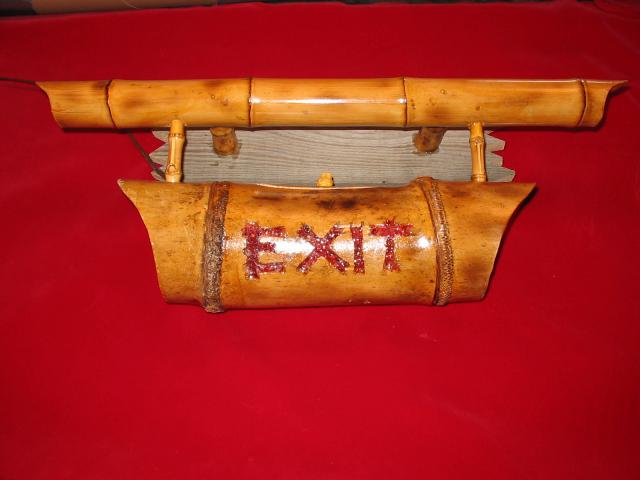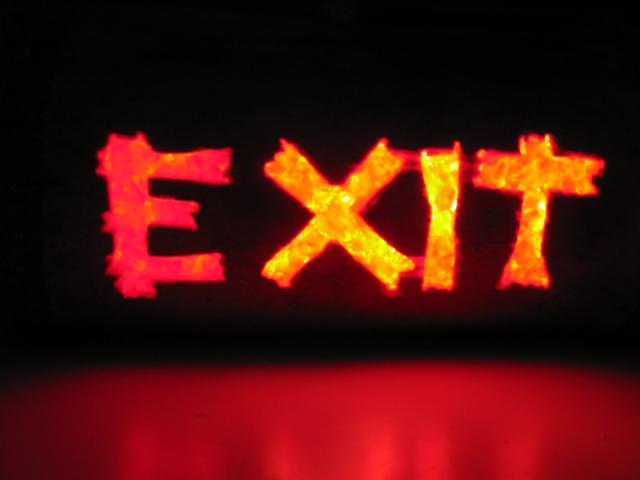 [ This Message was edited by: tikiskip 2018-05-16 11:54 ]

&nbsp


&nbsp