tikiskip
Grand Member (8 years)


Joined: Nov 26, 2005
Posts: 4781

Posted:

2013-06-16 08:00 am

&nbspPermalink

I would like to thank all who bought my lights
at 2013 Hukilau.
It's one thing to say "great light" but when you plunk down
hard earned cash in these lean times, well that says it all to me.
I gotta say the best night at the Hukilau for us was Tuesday at Swankys, great to meet you Ted.
And just hanging out with a small group is my style really.
Thanks Tim!!
Also drinks with Danny and wife plus Tim in Kerns office second best part of Hukilau.
Would also like to thank all of the other vendors at the Hukilau, they are the unsung heros of the
event and for the most part pay to come and be part of the spectacle that is Hukilau.
Same thing for the bands really, Great bands all weekend.
We were hit right at the first hour and by the end of the first day Thursday
we had I think only 6 out of over thirty lights left Thursday night, and sold the rest
on Friday.
The big one I had went to Tiki Tom D, this is a bigger version of the one that hangs in
Svens tiki house.
Tom had me make 9 feet of chain for this light as seen in photo, Thanks Tom....
One light even went to England!
I love it when my lights leave the USA and keep records of where my lights go when I can.
If you did buy a light post a photo here or pm me here and let me know where it went.
Forget where the double bubble light went (one of my favs) but I know it was to
a cute Tiki girl who was very appreciative.
THANKS AGAIN ALL!!!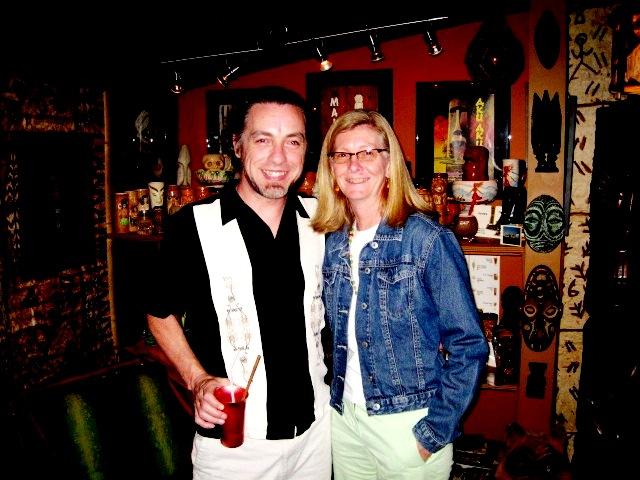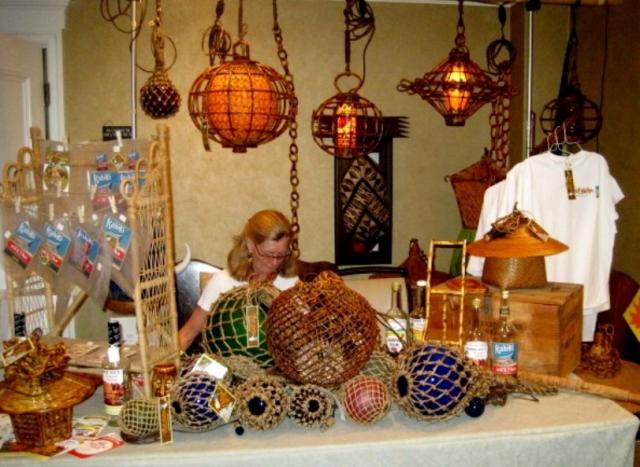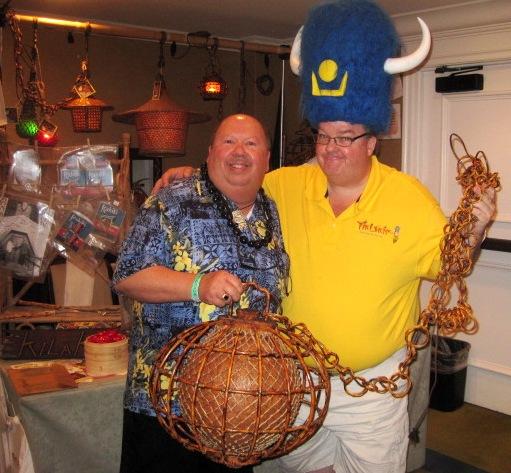 _________________________________
¤(¯`*•.(¯`*•..TIKISKIP..•*´¯).•*´¯)¤
"Be obscene, baby,Be obscene,Be obscene baby, and not heard"



Lights for home and
commercial TIKI bars.
____________________



_________________


[ This Message was edited by: tikiskip 2013-06-16 18:59 ]

&nbsp


&nbsp