Bay Park Buzzy
Tiki Socialite

Joined: Apr 07, 2006
Posts: 3031
From: West Bay Park, San Diego, CA


Posted:

2010-06-08 01:11 am

&nbspPermalink

So I have a bunch of comments to catch up on so here goes...




Quote:
---

On 2010-05-05 05:21, 4WDtiki wrote:
I like that Log Bob! The bark is wild, and the piece has a nice little sideways curve in it. Any idea what kind of wood it is?

---


Yes, I know exactly what kind of wood it is: It's LogBobWood from the LogBobTree.





Quote:
---

On 2010-05-06 14:48, Benzart wrote:
Dayyum Buzzy, Your Log Bob is Jest as Uggly as the original,, Nice Job on the Bob,,, Whats a Bob??

---


I'm surprised Bob looks so happy all the time, being that he's so ugly and all...What's a Bob? I'm not really sure, but I do know that you need one if anyone is to take you seriously in the tiki community.



Quote:
---

On 2010-05-06 16:39, tikigodz wrote:
YEAH WHATS A BOB???

---


According to Bob himself...




Quote:
---

On 2010-05-19 12:50, buzzard wrote:
and if everyone really wants to know what a bob is you can send them a pic of me

---


Let me know if any of you need that picture



Quote:
---

On 2010-05-06 19:40, seeksurf wrote:
I thinks the gods have been favoring you and that vault line, but keep
your speedo on during Buzzy month just to be safe.

---


I don't wear it full time until after the fourth of July weekend. for now though, I keep an emergency pair of speedo in the car



Quote:
---

On 2010-05-12 19:43, TheBigT wrote:
I see you're getting quite proficient with the stencils. Show off.

---


The next stenciling I did for this part of the drum: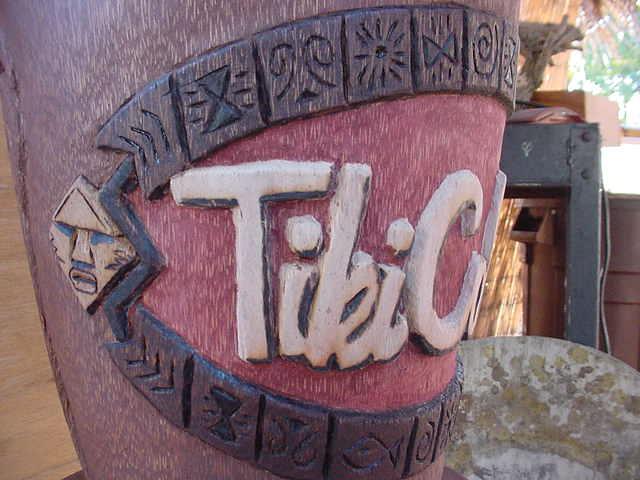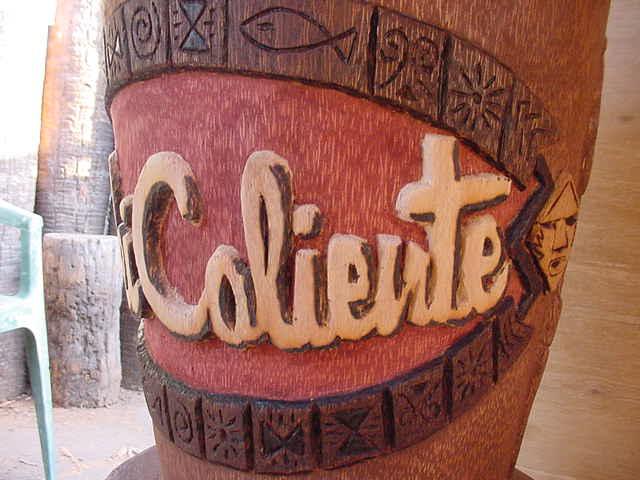 topped that leg tiki stenciling.




Quote:
---

On 2010-05-15 19:04, Cammo wrote:
"When I was rookie carver...[he]made a Tiki-Bob."

Was that 4WDTiki?

---


No. I don;t think I've seen Wheeler do a Bob yet.

We'll make a contest/game of naming the Bob carver.
Hint#1: He posted on my thread a few times

Contest starts now...Go!



Quote:
---
Hey, can I order one too? But first can you primer and gloss-white the face so it has that scary clown white look?
---


I'll put you on "the list." Check back soon on that...



Quote:
---

I'm gonna wear all plastic to Buzzy's house from now on. If you wear any form of leather Poki goes after it and tries to rip it to shreds when you aren't looking. He stalks your shoes. Buzzy finds this behavior comical and encourages it.

---


You can;t blame my dog when you come over wearing a pair of these on your feet: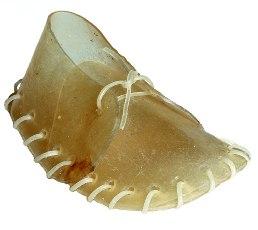 and you forgot to mention that you always come over with something like this for her: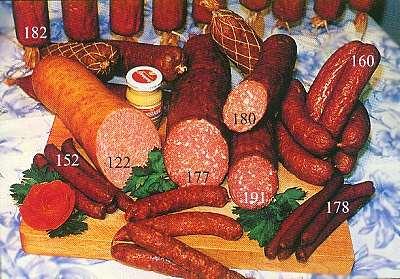 Quote:
---

On 2010-05-16 12:09, MadDogMike wrote:
Funny dog! Buzz, tell me about this:


---


that one one the left



is the statue of me that Jonesey built. If you click on it on my signature, it takes you to my gallery thread. Here's the back story on it starting on this pageof my thread back in August of '08

The camera picture



...is a link that will take you to my JustinTv ive channel. I used to do a bunch of live carving on it that nobody wouold watch. Someday I'll either start broadcasting again or take that link off.




Quote:
---

On 2010-05-21 08:25, Tahitiki wrote:
The new drum is way cool buz.

---


thanks T. It was a joy to do.



Quote:
---

On 2010-05-23 06:50, TravelingJones wrote:
Braddah Buzz... YOU are Champion of the Chisles, Lord of the Logs and the Barney of the West!!! San Diego Tiki Factory is in FULL PRODUCTION this year... choppin' out all da excessive wood and creating a stronger, lean and efficient tiki for our planet! YOU sir, are a PATRIOT!
VOTE for BUZZY 2012!

---


I'll do what whatever I can do, and more importantly, whatever my country needs me to do to in the name of tiki.



Quote:
---

On 2010-05-25 12:36, Naneki wrote:
Hey Buzzy

Tiki Log Bob arrived safely. He's happy in his new home. Here's a picture with his big brother Te. (Don't worry Log Bob lives inside.)

Thanks.
Nancy

---


Awesome! Te, the other guy, is a blast from my past. He looks like he's been happy there the last couple of years. Bob's smile shines on! Glad he made it safely.



Quote:
---

On 2010-05-25 13:29, TikiG wrote:
Man, someday I'm gonna get off my ass and attempt to carve one of those myself (better yet, I'll just buy a Buzzy drum and leave it at that.)

---


I'll put you on that list right after I find it and put Cammo's Bob on it.



Quote:
---

On 2010-05-26 04:57, BigAndyB wrote:
how did you hollow out the inside of the drum so accurately keeping a 1 inch thickness? i've just carved out a short tiki head lantern, but being straight-sided, it was fairly easy with the chainsaw, although terrifying as i came closer to the edge..

---


carve ridges, then sand them smooth with a angle grinder with 40 grit sand paper wheel. then I run my hands together parallel to each other up and down the bell sides to feel uneven parts. Think of it kind of like throwing the sides of a piece of clay on a potter's wheel. My hands should feel the same distance apart from the rim to the base of the bell. it takes a long time to do. About a day and a half of crappy hard work.



Quote:
---

On 2010-05-26 05:23, 4WDtiki wrote:
I'm pretty much speechless on this drum, Buzz. Somehow you do things with palm that shouldn't be possible, yet there's the photographic proof!

---


I'm having a blast pushing it, trying to find the limits of this medium...



Quote:
---

On 2010-05-26 06:14, AlohaStation wrote:
Spectacular! Can't wait to see it finished.

---


After all this Blah Blah Blah is over, I'll post the final, final pictures of it.




Quote:
---

On 2010-05-26 06:21, MadDogMike wrote:
Smoke rings, hmmm? Check out "vortex generator" or "smoke ring generator"...

---


The smoke worked. It even made puffs of differing sizes, depending on how hard you hit the drum. the only problem was the smoke wasn't thick enough. I think a glass with a cube of dry ice would work perfect. there was planty of smoke, it just wasn't the right kind of smoke.



Quote:
---

On 2010-05-26 06:59, Tahitiki wrote:
Smoke??? how cool is that.
This drum is the coolest!!!

---


I got a lot of positive feedback on it.
Here is a borrowed pictures of it at Tiki caliente this weekend:


Quote:
---

On 2010-06-07 21:12, Mongoloid wrote:


---


I was a proud pappa seeing both those drums up there. Here's the Martini Kings Drum in action poolside Saturday:


Quote:
---

On 2010-06-07 21:12, Mongoloid wrote:



---
Quote:
---

On 2010-05-26 07:22, TikiG wrote:
It can't be too far off into the future when you come up with a way to tune (tighten) the drum head material uniformly around the perimeter.

The Buzzy tiki-drums get better with every new attempt
Take Care, G

---


I've been working on that...I have a test set to do for Tikiyaki real soon to see if I can make an easily tunable drum work. I got pretty close with the first pahu I tried. i just need to find the right lashing. Natural looking, with no give.

I also have a new one that I have to start to do, and one more that I want to do right now. I might have a drum or two in my future still...




Quote:
---

On 2010-05-26 11:25, hodadhank wrote:
Really great work Buzzy!

---


thanks Hank.




Quote:
---

On 2010-05-26 11:36, Babalu wrote:
SMOKIN' HOT Master Buzz!!


---


Is that a picture of Alka seltzer in a tiki mug filled with a signature tiki coctail?



Quote:
---

On 2010-05-26 18:32, tikigodz wrote:
That Is truly GENIOUS Buzzy!!!

---


thanks TG



Quote:
---

On 2010-05-27 01:47, jab tiki wrote:
....Ahhhh Yeah, NICE Buzz.!!!!

---


Thanks to you too JAB. Where you been?



Quote:
---

On 2010-05-27 13:05, geedavee wrote:
Awesome drum. The smoke idea is pure genius.
Maybe a dry ice/fog machine would give you what you need.

---


EXACTLY! dry ice with a small uplight would probably give the desired effect.



Quote:
---

On 2010-05-27 14:42, buzzard wrote:
a smoking tiki drum,what a cool idea,cant wait to see what you come up with next

---


monkeys, drums, tikis, mugs, pendants, and lots of other things that have yet to come up...



Quote:
---

On 2010-05-29 09:48, Benzart wrote:
BuzzMaster, You're Really Cookin'

---


that's the smoke from the drum.



Quote:
---

On 2010-06-02 18:41, Tiki Joe's Pop wrote:
YIKES! Que caliente! (Insert smoke joke here.)
Bravo, man. THAT is something else!
Andy

---


thanks Andy.



Quote:
---

On 2010-06-03 19:11, 4WDtiki wrote:
Knockout job on the stains, Buzz! I vote that the best piece you're ever carved. Concur?
Also, did you try Freaky Boutiki for incense?

---

If I go by what everyone has told me, it;s the best piece. I'd have to think about that before I concur. there's so much crap I've done to ponder...
I tried everywhere in West Clairemont first. I finally went to PB but it was later than freaky was open.



Quote:
---

On 2010-06-03 19:25, The Sperm Whale wrote:
Buzzy that drum is outta control !! Hell Yeah

---



thanks Spermy!



Quote:
---

On 2010-06-03 19:56, kingstiedye wrote:
awesome drum, buzz! the different stains really make the logo stand out.

---


I had to make something worthy of the event. I still couldn;'t bring myself to paint the teeth on the tikis white like on the tropics tiki...



Quote:
---

On 2010-06-03 20:16, tikigodz wrote:
That stain job just put it in first, and if the smoke thing works itll be effen awesome!

---


I will concur that it may be the best stain job I've done



Quote:
---

On 2010-06-03 20:33, Cammo wrote:
Not finding incense in PB?!?!?!!??! WTF???!?!?!?!


---


the only things you can get in PB now are pot and booze, apparently.



Quote:
---

On 2010-06-03 21:12, closettiki wrote:
Wow Buzzy,.....an awesome drum......im always amazed at the quality
of tiki you produce....you seem to outdo yourself with every new project......
We are all humbled in the presence of the master........
DISCLAIMER..I am in no way affiliated with Buzzy...nor has any form of Monetary
compensation been exchanged for any comments or observations made herein

---


Did the check clear yet?



Quote:
---

On 2010-06-03 21:46, RevBambooBen wrote:
cannon balls!

---


I think that pool actually saved my life on saturday afternoon



Quote:
---

On 2010-06-03 22:23, Meheadhunter wrote:
Great Job on the new drum!!
Keep up the great work!!

---


Always.



Quote:
---

On 2010-06-03 23:51, swizzle wrote:
You have made some amazing pieces and that drum is well and truly up there at the top. Awesome work.

---


Wait until you see the next one. (I hope.)



Quote:
---

On 2010-06-04 00:11, GROG wrote:
The drum is absolutely gorgeous. GROG look forward to seeing it in person.

---


I look forward to seeiung GROG in person.



Quote:
---

On 2010-06-04 15:53, TheBigT wrote:
New drum = MASTERPIECE
really really fine work Buzz. Clever design too. I hope the smoke works out, that will be so cool!

---


This one was super fun to do, and well worth the extra effort I put into to it



Quote:
---

On 2010-06-06 11:59, amate wrote:
That drum has got it all. Beautifully carved ... a cool twist with the smoke ...but the finish is what puts it over the top for me. Really outstanding!

---


thanks Amate.



Quote:
---

On 2010-06-07 18:40, seeksurf wrote:
Buzz the drum is killer!

---


And finally: THANKS SEEKS!


I'm caught up now.

Now the final final finished pictures of the drum that you all seem to like so well: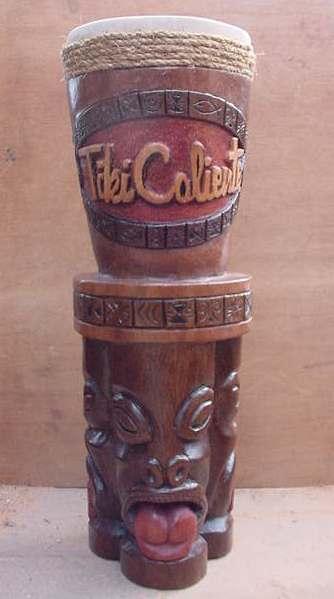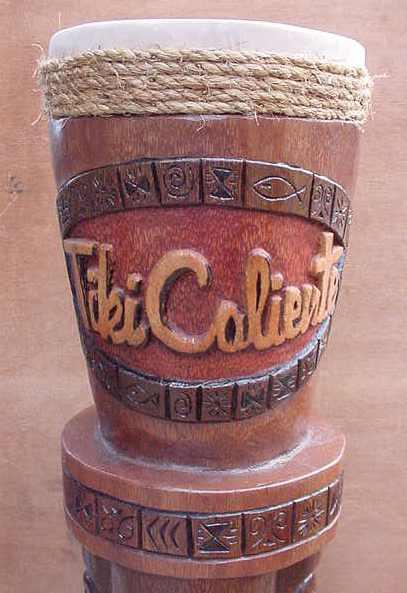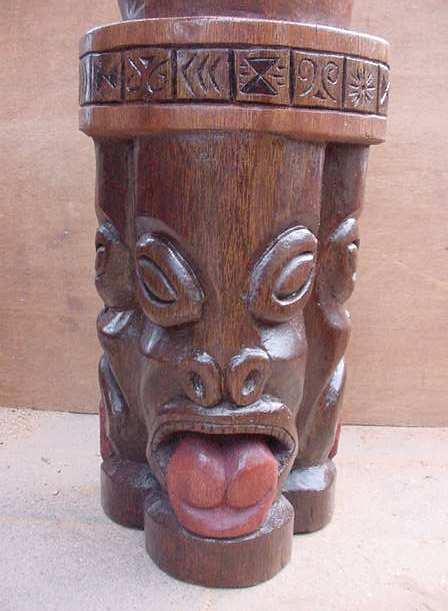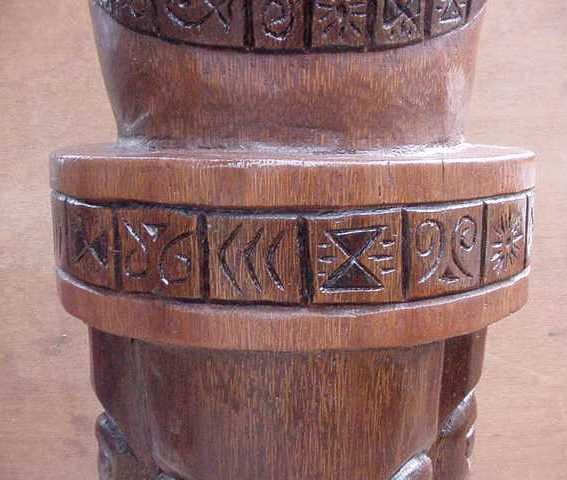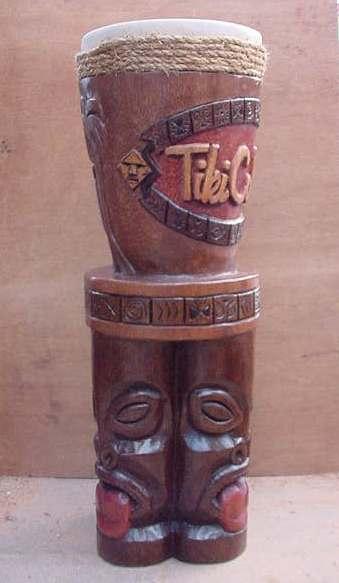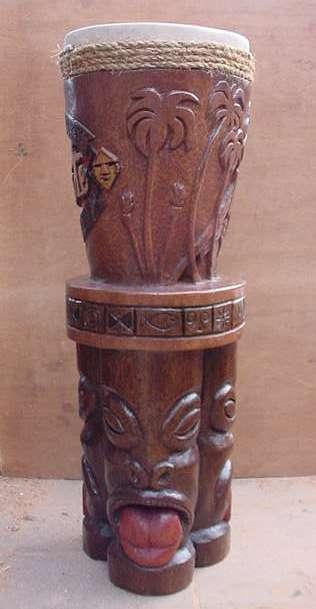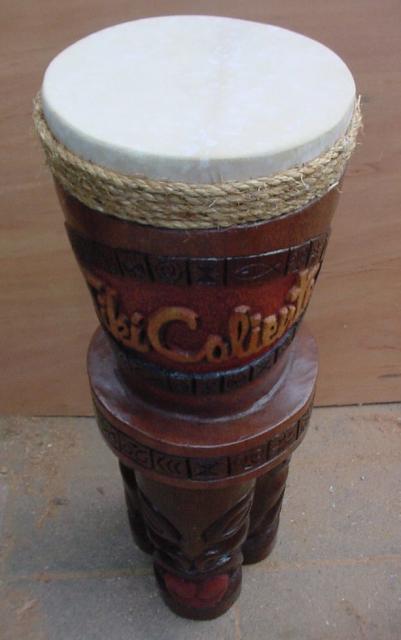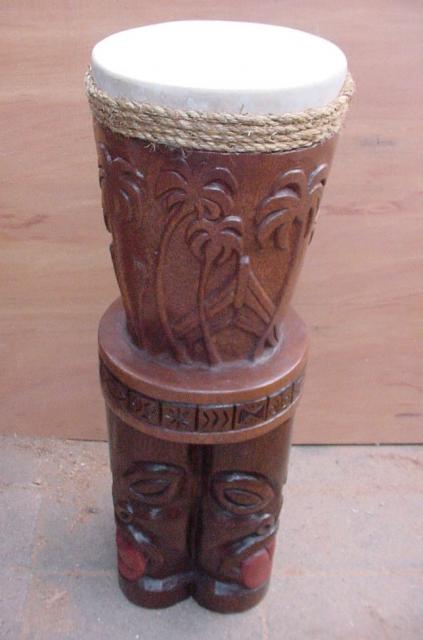 I'll be starting some new stuff tomorrow.
Buzzy Out!




_________________





[ This Message was edited by: Bay Park Buzzy 2010-06-14 21:23 ]

&nbsp


&nbsp