Bay Park Buzzy
Tiki Socialite

Joined: Apr 07, 2006
Posts: 3051
From: West Bay Park, San Diego, CA


Posted:

2013-04-08 9:32 pm

&nbspPermalink

Sunset: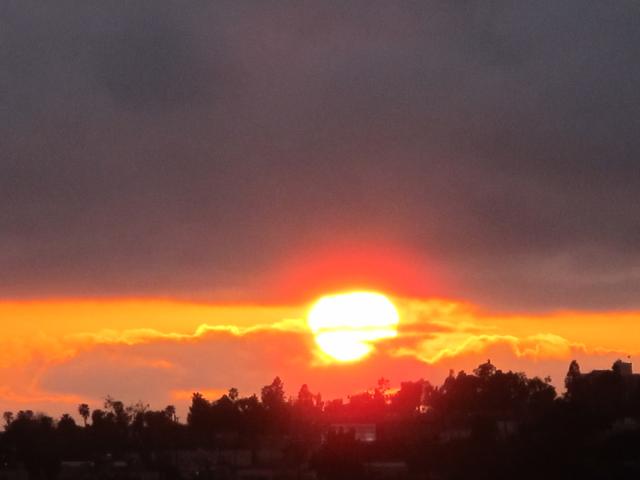 I finished GROG's tiki, but before he could pick it up on Saturday, I sold it to someone else. Now all I have are memories of it, and this set of final pictures: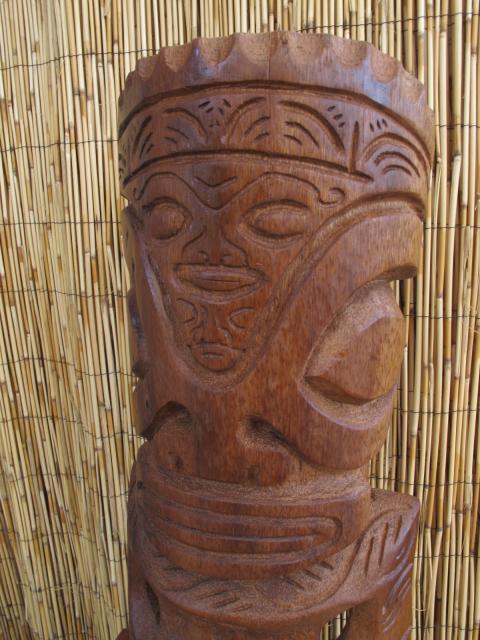 Don't stare: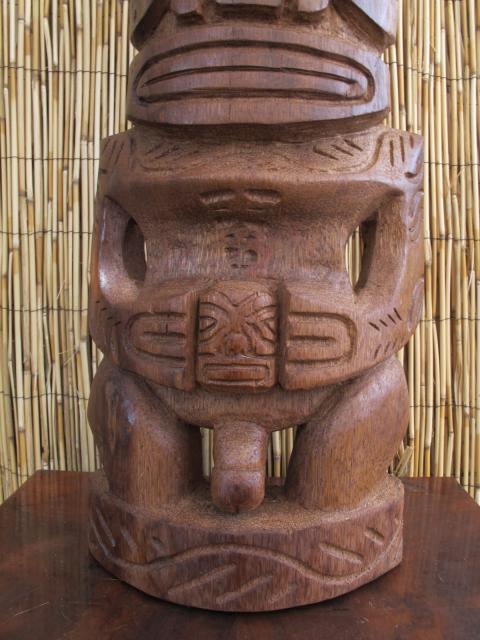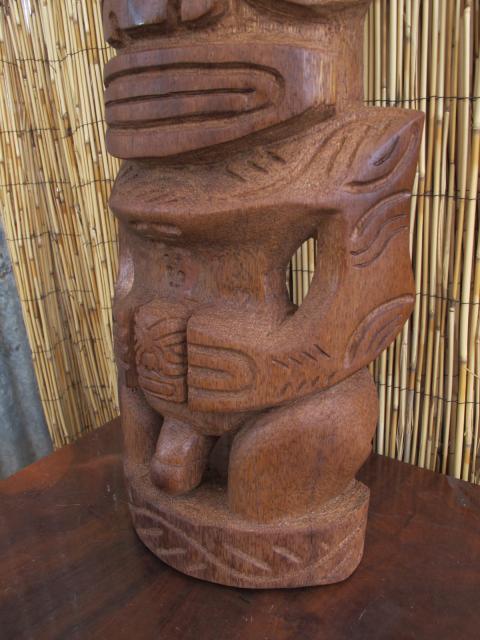 Side view like this always freaks me out because from the front looks so full and 3D: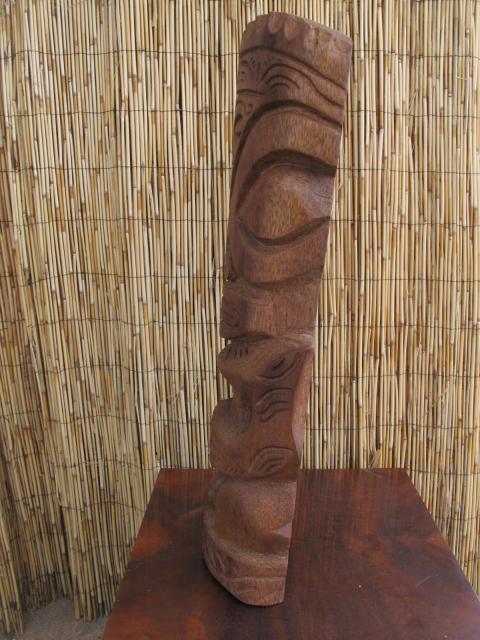 I guess this makes it a relief carving, technically.


I did more carving of material out on the back than in the front. Here you can see how I hollowed it out pretty good.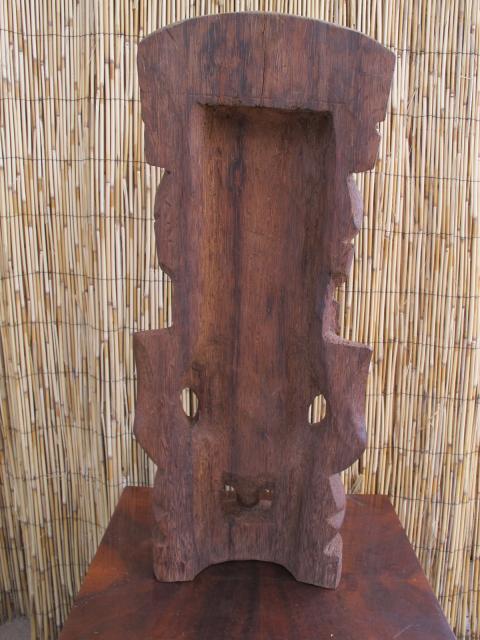 Light as feather and wall hanging ready. Missed another good one GROG...

Paired next to the mask:


Both carved from the sma esplit log.

I also made a couple paddles from part of the Disney Polynesian Village matchbook logo:


I have one on my list of things to do because demand outstripped supply on this one.

Here are some resin pendants that I cast last week for the INternational Tiki marketplace at Don's on Saturday. I cast them in lighter shades of brown and hen hand painted them for that real wood look


The originals of these were carved from mahogany. The castings really caught the grain well. Hard to tell they're not wood.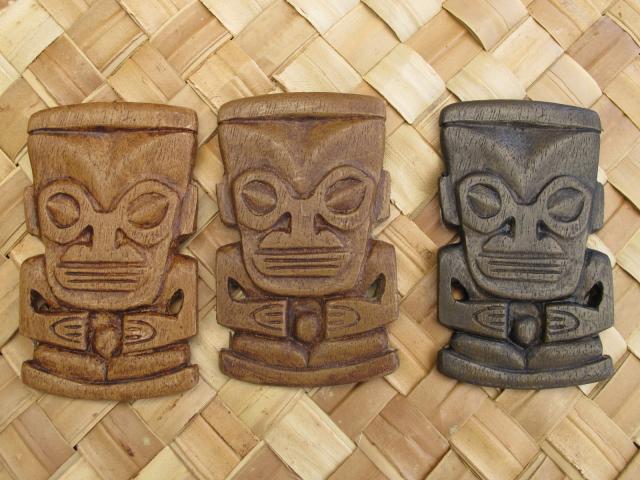 Hei Tiki one below was originally done in clay, and I tried to cast it to see what would happen.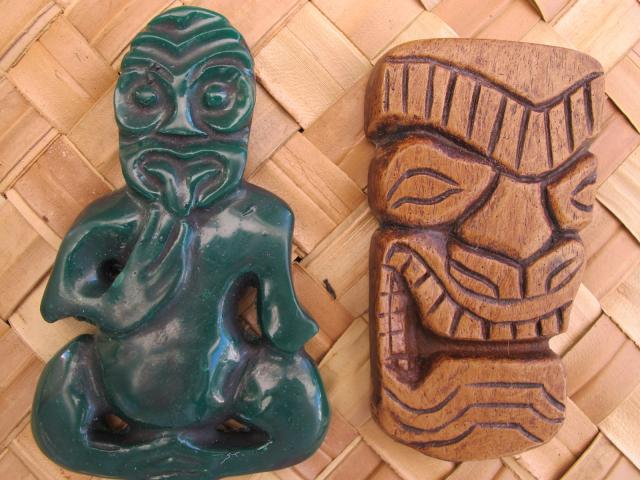 I tried to make it look like polished jade. The other one was from mahogany. Both are hand painted for accent.


I never took good pictures of this guy after I finshed it, so I dusted and polished him up a bit and snapped these shots: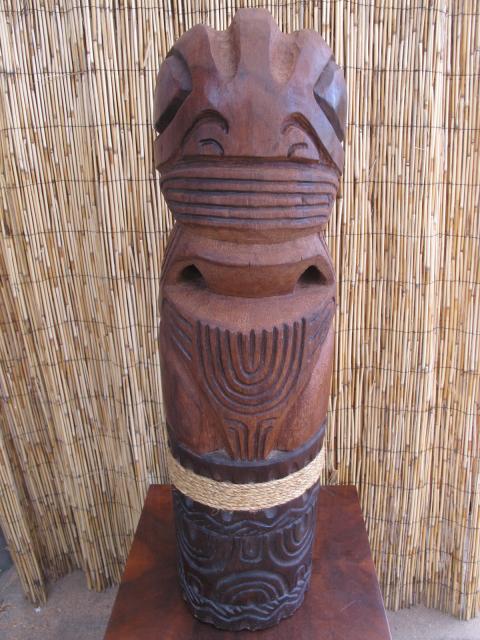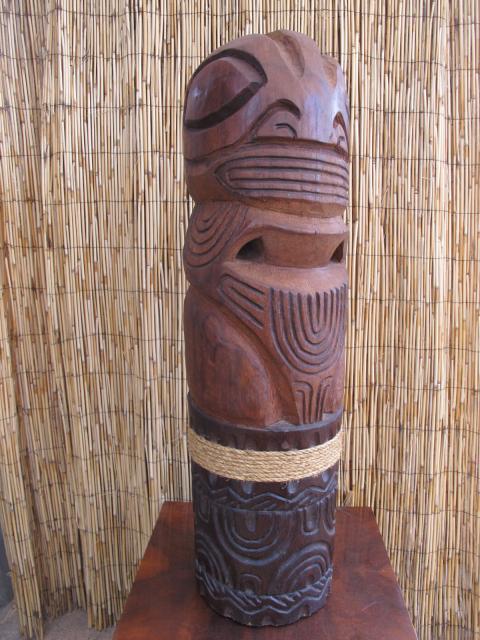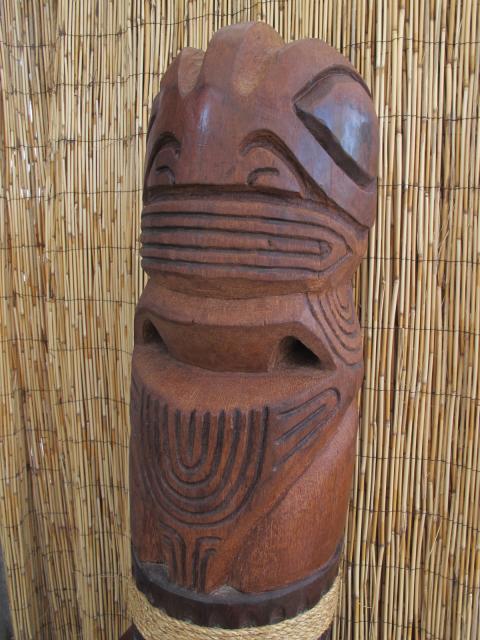 Good thing I took those, because he went bye bye on Saturday too. Kinda sad for me, because I was getting used to having him around...

I can always make more. Guess I'll start tomorrow...
Buzzy Out!






_________________





&nbsp


&nbsp