mrsmiley
Tiki Socialite

Joined: Apr 03, 2002
Posts: 3193
From: Las Vegas, NV


Posted:

2006-05-09 2:10 pm

&nbspPermalink

You go to your neighborhood tiki bar (not Forbidden Island) and you are always annoyed by the lack of Tiki music on it. Paradise is not (always) by the dashboard light. What should you recommend to the bar owner. Certainly they can put one or maybe two Tiki CD's on their 100 cd juke!
My question is, what would those two CD's be? A good thread I saw is:http://www.tikiroom.com/tikicentral/bb/viewtopic.php?mode=viewtopic&topic=14364&forum=11&start=0&hilite=music%20RECOMMENDATION but some of the CD's may not work in a bar environment filled with cliente of the unknowing. A Martin Denny best of CD is great, but not every one is only going to want to hear him as the ONLY choice. A miscellaneous artists comp would be better. Like Mondo Exotica. So...what are you 2 favorite tiki compilations not already mentioned in this thread. Thanks.

PS-I am thinking of Modesto's Tiki Bar as I write this, but may local tiki bars suffer the same lack of tiki music.
_________________
I'm the most thirstiesterest of all!
TRADER VIC'S, Vintage, Vegas & more on EBAY 1957SPUTNIK
http://shop.ebay.com/1957sputnik/m.html
If you like it, it is ZAZZ! If you don't it is RAZZ!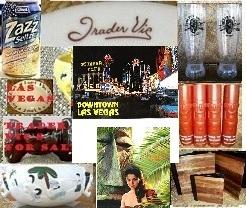 &nbsp


&nbsp