Howland
Tiki Socialite

Joined: Jan 30, 2006
Posts: 749
From: Folly Beach, SC--'Follynesia'


Posted:

2007-04-10 9:58 pm

&nbspPermalink

Still working on the old 'Hukilau Hut' as well as converting my basement into a nice, dark tiki room/bar area. I've started (and finished) some faux

tapa

paint effects on the walls. I've also got 100 feet x 3 feet of lauhala and lots of reed fencing and bamboo to get started with. I did the faux

tapa

with some little stamps I cut out of a piece of a foam camping mat and glued to small peices of 1/4 in. plywood.

I still need a name for the indoor part but I think I'm sticking with 'Hukilau Hut' for the outside part. I guess this has turned into one large project and I'll be jumpng back and forth from inside room to HukiHut. Here's what I've got for now.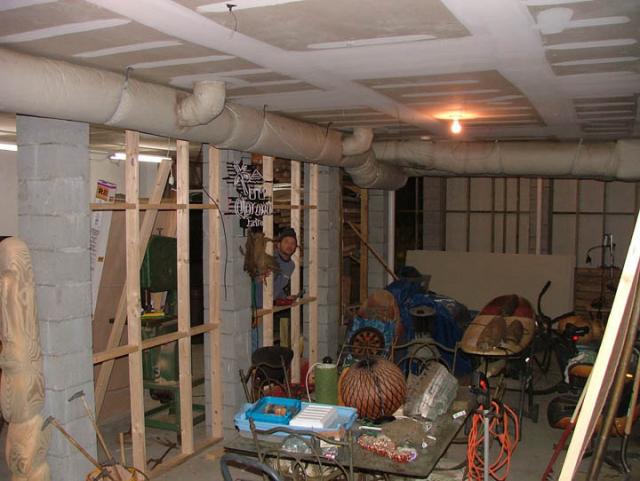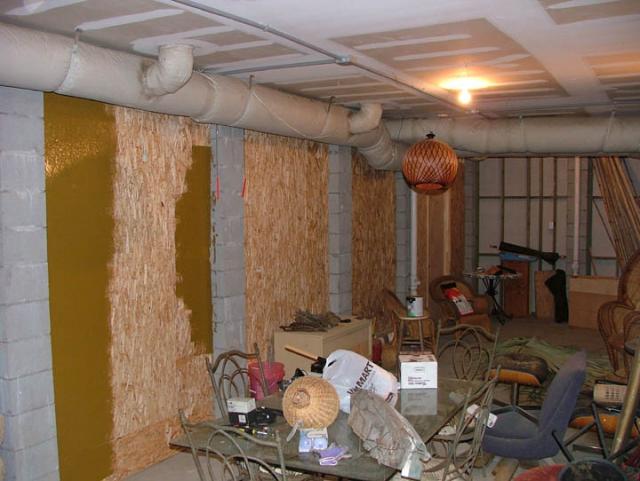 Here I've applied a dark green, almost black wash over the gold/black

tapa

pattern so it wouldn't be so stark. Also painted the ceiling vey, very dark green.

Here's some shots of the stamps I made. I filled in some of the details on the walls by hand/paintbrush.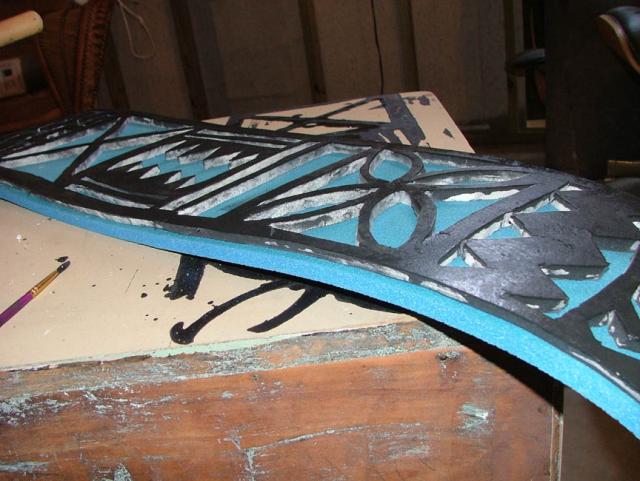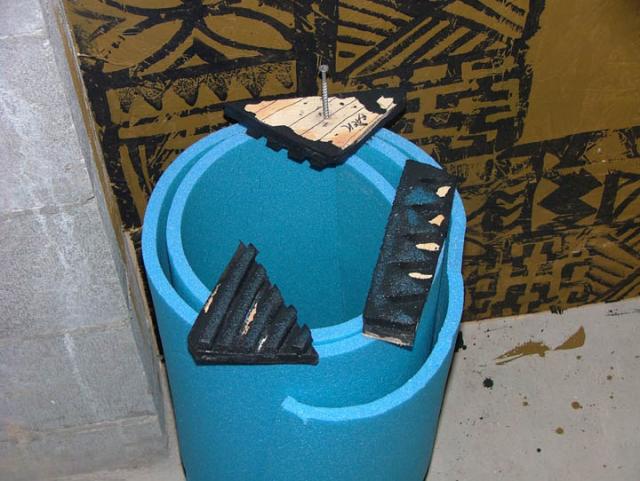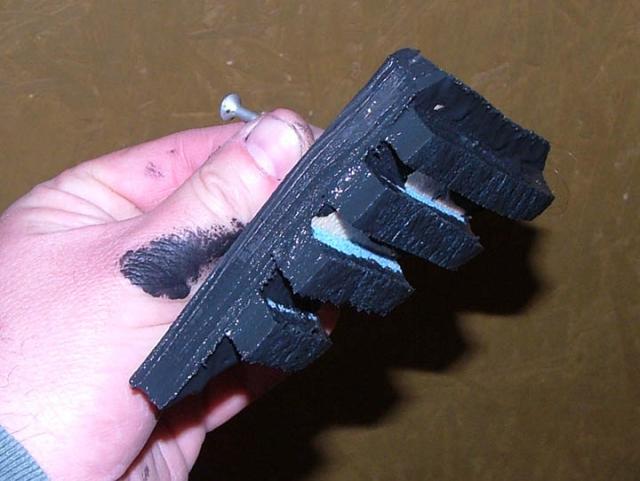 So now that I've got umpteen hundred unfinished projects going on, I can't tell you what I'm going to post next. I'll keep you informed.
Thanx for looking, back soon.

_________________
http://www.facebook.com/brad.howland1?ref=name
[url[https://www.facebook.com/pages/The-Jungalero-Lounge/112770948583[/url]

The Curse of Howland Island

&nbsp


&nbsp