AceExplorer
Grand Member (6 years)



Joined: Apr 03, 2008
Posts: 2288
From: Deep in the Jacksonville Florida jungle.


Posted:

2017-01-05 10:37 am

&nbspPermalink



Quote:
---

On 2017-01-05 08:35, tikiskip wrote:
I kinda got a feeling the Santiago de Cuba rum may be most popular because it was cheap.
That would also make it the well rum maybe.

---


To be very clear, the Santiago rum garnered the highest praise from the head bartender at Polinesio and two other locals who were spirits-knowledgeable. I agree, Santiago rum could be what the locals have a palate for, and Havana Club is definitely premium-priced in their home market. But since I had already been collecting Havana Club over the years, and am quite adequately stocked, I found it prudent to bring back mostly the lesser-known Santiago rum on this trip. The silver Santiago is very nice in my daiquiris, but I haven't completed more formal taste comparisons yet.

I'm going to be on Grand Bahamas Island this weekend. I'll be looking for rum and local falernum insights, so I'll see what information I come back with. This time I'm bringing a bigger suitcase, lol...

&nbsp


&nbsp


croe67
Tiki Socialite

Joined: Jan 05, 2003
Posts: 1187
From: Texas Tikiland


Posted:

2017-01-05 2:33 pm

&nbspPermalink

My recommendations: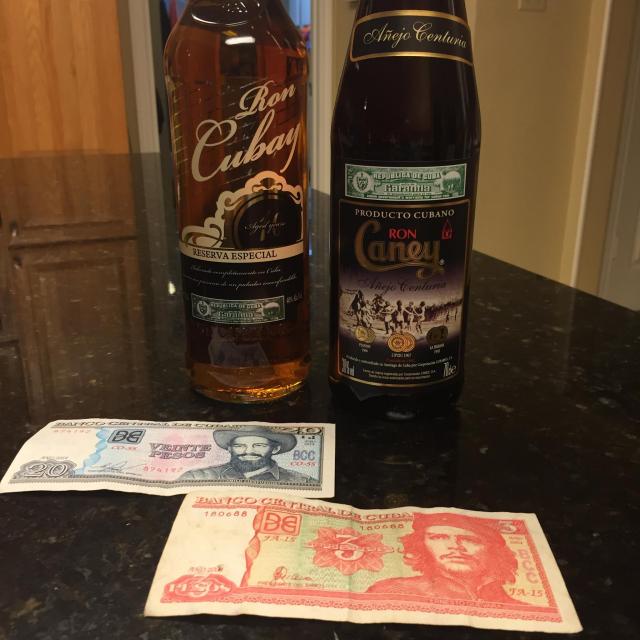 Wish we had brought back more of both of them!!

The Ron Cubay is 10 year & very nice. This would be a regular stock item in our bar if we could get more of it.
Ron Caney is no longer made from what I understand. We found it in a small gift shop in the basement of one of the old hotels that I expect not a lot of people run across, so they still had old stock.

&nbsp


&nbsp