Tiki Shark Art
Tiki Socialite

Joined: Aug 31, 2006
Posts: 3857

Posted:

2013-03-03 9:03 pm

&nbspPermalink

aloha tiki tribe!


The Body Glove Sea Creature
Acrylic on canvas 24 X 30
A L M O S T DONE.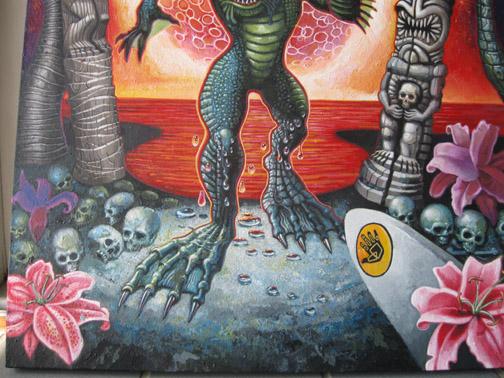 Take a closer look at the unlucky skulls of the surfers who went looking for the perfect wave on the island of the sea creature...
so just to catch you up...
This project started with a short film contest about surf photography held by Trans World Surf Magazine.
Greg Browning, writer /dirctor/surfer for Body Glove made this a monster movie short surf film. Here's the short film:
http://surf.transworld.net/1000151561/videos/imaginarium-body-gloves-the-disappearance/

Then Greg showed it to me, and I decided to make a painting of his sea creature. The film won first place, and many other awards art other film tests.
then tiki Farm came to me and asked to make a mug - I thought to mix the two things together and now we have a 3 mug tiki mug set in the works.
Now a release party is planned next Oct here in Kona at the Royal Kona Resort. invited guests are the owners of Body glove. the film Director Greg Browning, the producer John DeTenple, and pro surfer, water polo champ Scot Smith - the creature (who will be in full creature suit).


Now, because the short film was so well received, $ came in and it is /has be created into a full length feature film. I hope to give it's first showing a the Oct event.
I'm creating a special limited edition 100 prints for the event to the first 100 tiki mugs sets sold. With everyone there, everyone can get everything autographed!
Local legend Henry Kopono is taking time out of his mainland tour to come play live that night.
Talk is this image will be tee shirts , board shorts, skate decks, boogies boards, post cards, art cards, refrigerator magnets, in a calendar of tiki art, high end giclees, nice paper giclees for a little less, and the original will hang at the world famous birthplace of low-brow art La lus De Jesus Gallery in LA in 2014.
This is one of the rare times that the journey is as much fun of not more than anything else! I wanna give a big thanks and aloha to the universe for dropping this in my lap, to Greg Browing, to the folks at Body Glove, to Holden Westland at Tiki Farm, and Jeff Isbester at the Royal Kona Resort for letting us plan such a amazing and fun event!
I invite you all if you can make it, it'll be at the Royal Kona, we'll be hanging at the open air Mai Tai bar with amazing views of the Kona Bay. ALOHA!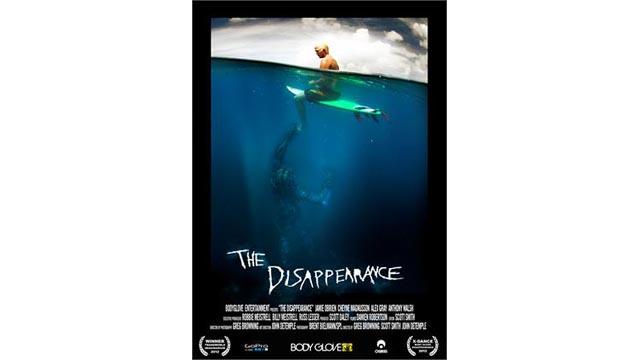 Now....all I gotta do is finish it and not screw it up!!!!



&nbsp


&nbsp