Tiki Shark Art
Tiki Socialite

Joined: Aug 31, 2006
Posts: 3893

Posted:

2013-09-28 9:35 pm

&nbspPermalink

Cool! Wow, that came out great! Better than I was even hoping! It's really beautiful.... love the details like the leaves of plants on the sides.... quality all da' way! I'm happy I was able to inspire it's creation! Looks good, and thanks for asking before you posted it up... ( personal messaged me)
Someone should nab that swanky mug!
It has my official seal of Tiki-Shark approval! Go ahead - and big aloha to the person lucky enough to nab it! (but they should buy a print to go along with it!) As a matter of fact, if you do buy the mug, and don't have the print, contact me and I'll see what I can do to get you a really good price. These one of a kind things HAVE to go together! A must! 2-D and 3-D.... I know cause I LOVE looking at my "Diga Diga Doo" Tiki mugs and the Art print! Gotta do it! Let me know how it works out! ...and I'df LOVE photos of how it's framed / arranged or what evers... I've seen some really cool things that folks have come up with!
Here's an example: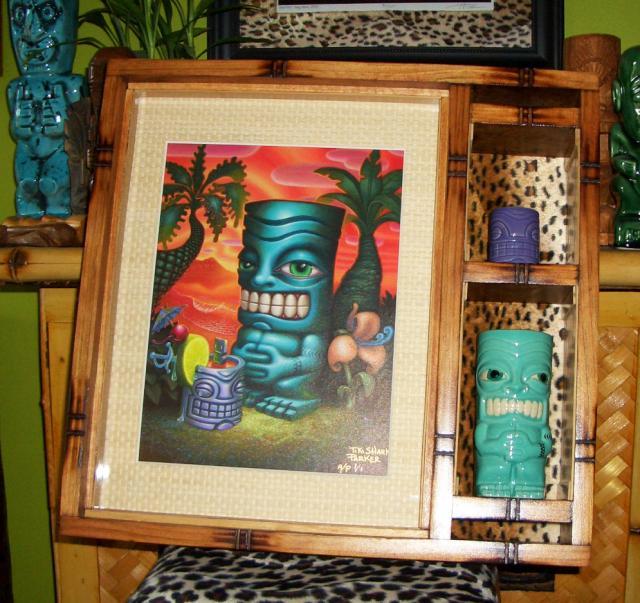 SWANKY!

I just have my mugs on a shel in front of the framed print...still looks cool.

Here's a cool drawing I found during the big clean up going on at the house / art studio right now. We gots folks coming for the big Body Glove event next month, so have be getting things cleaned up...was digging through some old piles of paper, found that cool Dracula drawing. And then found THIS too - a drawing of the Were Wolf of Waikiki!
Thought you might dig seeing it.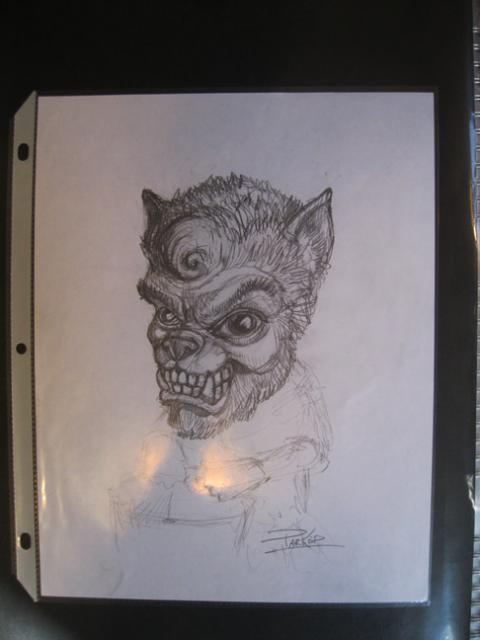 ALOHA!



_________________
Brad (Tiki Shark) Parker
"Brad Parker creates lurid paintings that pull in influences from tiki, comics, and rock."
- Honolulu Magazine "The Best Of" 2012 Issue


http://youtu.be/7HTCkZXaA

[ This Message was edited by: Tiki Shark Art 2013-09-28 21:44 ]

&nbsp


&nbsp