Ms. Hula Hula
Tiki Centralite

Joined: Dec 01, 2003
Posts: 44
From: Floridiana Festival & Highwaymen Artist


Posted:

2006-10-19 9:55 pm

&nbspPermalink

The pics of Tiki-Bree as Ms. Mermaid at Hukilau 2006 are fabulous, and we're honored that Bre-elle will once again be participating in our semi-annual Florida Collectibles & Vintage Memorabilia Show, next being held on Sunday, November 12th at the historic Coliseum in St. Petersburg. The Florida Show is the sunshine state's largest show and sale of vintage Floridiana, with over 85 exhibitor booths in the 15,000 square foot ballroom. With souvenirs and memorabilia from every old Florida attraction available at the show, it's a sure thing that vintage tiki and tropical will be found by anyone attending!

Bre-elle first participated in the semi-annual Florida Show in April 2005, where she was the most magnificent Mermaid we could have imagined. "The Mertailor" custom designed the costume which Bre-elle wore during the 2006 Hukilau, and he will again be on hand at our November 12th show for personal consultations and mermaid tail fittings. Guys, don't miss out on this chance to get your own Merman tail! Below is a pic of Bre-elle at our April 2006 Florida Show as the Florida Juice Girl!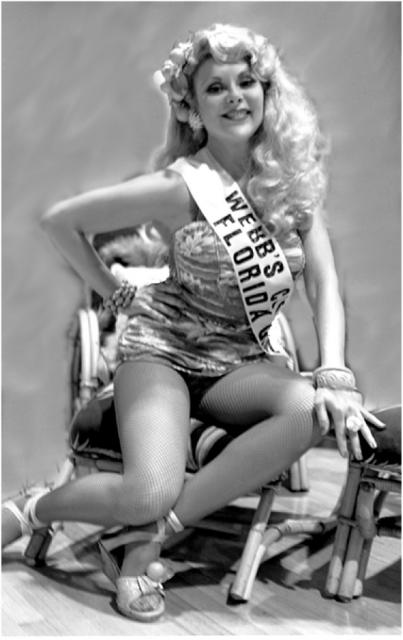 In addition to the exhibitor booths of old Florida kitsch, souvenirs, rattan furnishings, memorabilia, books and ephemera, we also have a great line-up of authors offering lectures and book signings. Charlie Carlson, aka "Florida's Master of the Weird" will entertain us with little-known facts like...where's the largest cement alligator in Florida! Tired feet? Rest awhile in the balconey area and enjoy a screening of old Florida tourism flicks from the 1950's! The photo below shows about 1/4 of the ballroom floor at the April 2006 show.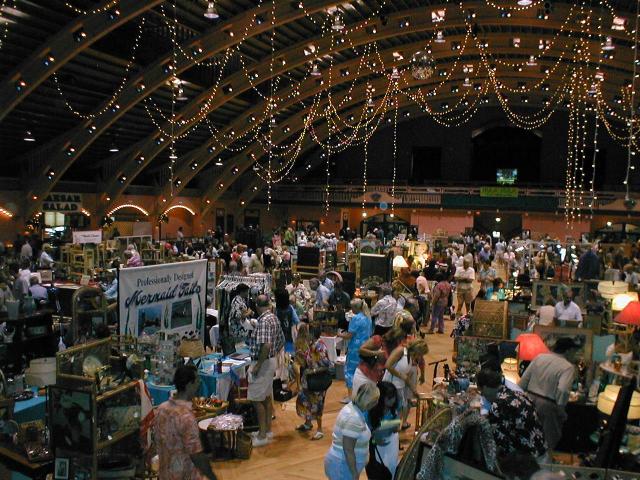 For those interested in the art of the Florida Highwaymen artists, we're thrilled that so many are joining in this special day. James Gibson, Robert Lewis, Roy McLendon, Curtis Arnett, Willie Reagan, Issac Knight, and S.M. Wells are already registered, and we're sure to have a few others. Plus, the family of Al Black will be showing his work. This is a remarkable opportunity to meet so many of the artists in one location...these artists are in their late 50's and 60's, and we are grateful that they are traveling the distance and giving their time to participate in this historic event.

Lots more is happening at the show, so please visit our website at www.hulahula.biz to keep up on the latest show happendings. UPDATE: AAA Auto Club South has joined as one of our Corporate Sponsors!

If you'd like to be placed on our email list for event updates, just drop us a line at hulahula@tampabay.rr.com. Mahalo for supporting events by Hula Hual Productions, and we hope to see many of you on November 12th!

The Coliseum is located at 535 Fourth Avenue North, St. Petersburg, just minutes off I-275. Doors open 10:00 am and the show runs until 5:00 pm. Mark the date - it's a ONE-DAY show - Sunday, November 12, 2006. Admission is $6.00, children under 2 years are $3.00. Parking is free, and a cash bar and food concession are on-site. Phone 727-363-4852 for more info. Got old Florida stuff to sell? Booths are sold out, but we still have a few table spaces for vintage Floridiana exhibitors.

Bre-elle will be joining us again - a surprise awaits you!
_________________


&nbsp


&nbsp