hodadhank
Tiki Socialite

Joined: Dec 28, 2005
Posts: 1689
From: Mission Beach, CA


Posted:

2007-12-22 1:45 pm

&nbspPermalink




OnaTiki's hand carved palmwood Cook Island masks, short
and long sleeve Logo tee's, Logo drink ware and smaller handcrafted
Tapa lamps are always available at Freaky Boutiki but
isn't it time you owned a piece of tiki revival history?
Of course you do and now's your chance!

The two giants pictured below (middle and right) have hung over
the main stage at Tiki Oasis 6 above while Maikai Gents, King
Kukulele, Ape, Shag with a Twist mini show, burlesque queens and
Las Vegas Tiki magician - James Dimmare jumped and wailed... and
again above the the crown princes of tiki as they talked story at
the bar during Tiki Magazine's Tiki Island Art Show.

Cool huh? You know you want one.



Don't forget an OnaTiki mask or two!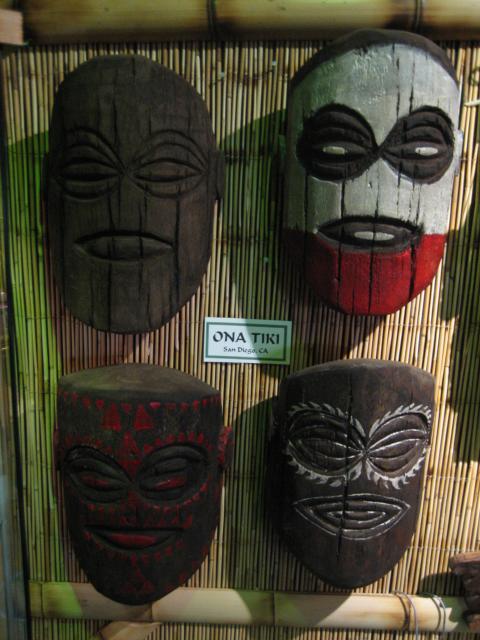 ONA TIKI lounge logo puffer and logo tiki resin pendants.
Illustrated by Doug Horne, sculpted by Meiko and
hand painted by Moki! Lots of colors to choose from...
The Puffers may also be worn as a pin or broach.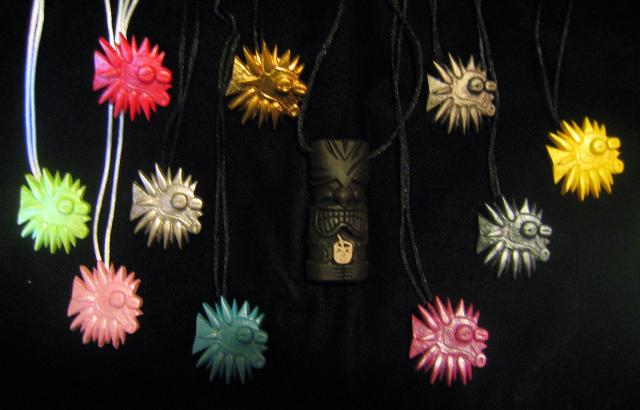 Did you know Ona Tiki can make custom fixtures to fit your
special needs?

He designed fixture covers like the one below to meet three special Freaky Boutiki needs: Conceal ugly but necessary fluorescent rings in the front while providing directional light from the back AND to not scratch my scalp as I stalk around behind the counters



PakoloLolita & Moki are sooo silly.



**** UPDATE ****

Ona Baby gear, Adult tees for Men and Women... and Pint & Mai Tai glasses!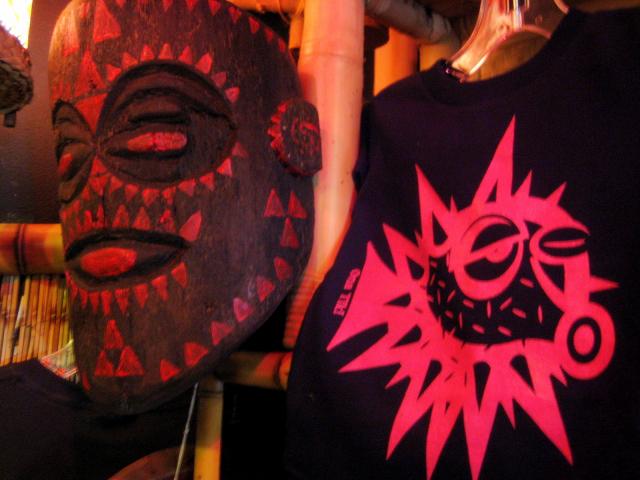 [ This Message was edited by: hodadhank 2008-08-06 18:16 ]

&nbsp


&nbsp