4WDtiki
Tiki Socialite

Joined: Aug 03, 2004
Posts: 1989
From: Omao, Kauai


Posted:

2013-12-04 6:35 pm

&nbspPermalink

So the other day, I had the great opportunity to go onto the grounds at Coco Palms Resort and take some wood for carving. Not just any wood, but coconut palm from the Coco Palms!
They are taking down some trees on site, and these palms are old, easily old enough to have been there back in the heydays.

I was contacted by the caretaker, who knows I'm a carver. I met him at the gate a couple days ago, he let me in and I followed him around and between the buildings into the back area, where he showed me one of the piles of logs, and left me to take what I wanted!
I only took three, because they're heavy, and I can go back and get more.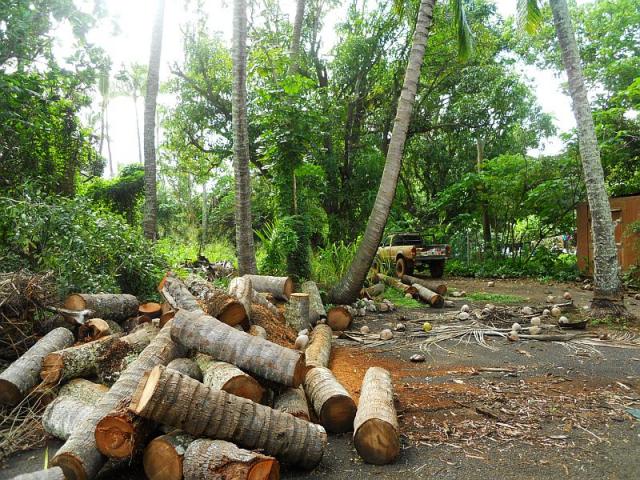 Here I'm going by the north wing that you don't see on the tours.



A close-up look at the detail on the corner.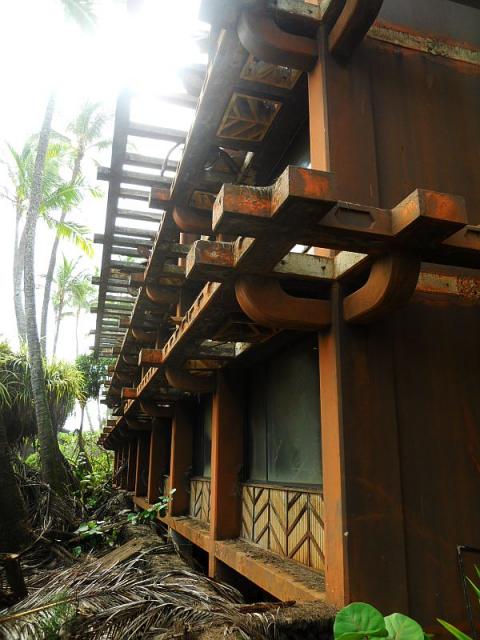 By the lobby!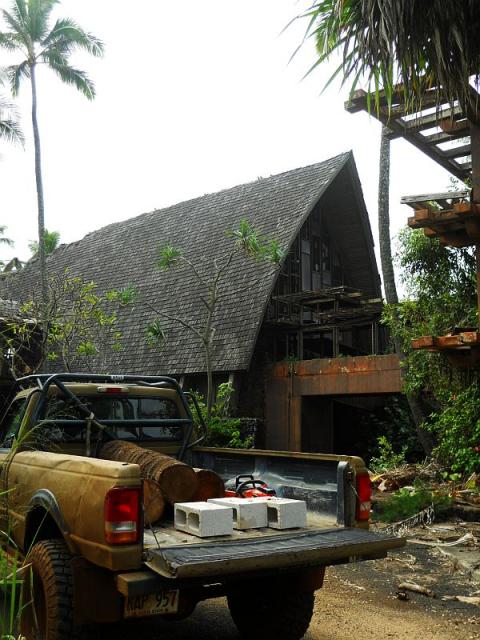 One last look before heading out the gate.



Watch for these special logs to become special Tikis sometime after the holidays!

For more info on Coco Palms, check this thread: http://www.tikiroom.com/tikicentral/bb/viewtopic.php?topic=29331&forum=2&hilite=coco%20palms
_________________
Me on facebook

&nbsp


&nbsp