Dustycajun
Tiki Socialite

Joined: Nov 16, 2007
Posts: 5152
From: Santa Barbara, CA


Posted:

2011-11-30 8:39 pm

&nbspPermalink

One of the least documented of the old Trader Vic's restaurants. I found a few new postcards and dug up some more local info on the Caribe Hilton.

First postcard is another view of the great A-frame entrance to Trader Vic's on one side of the hotel building.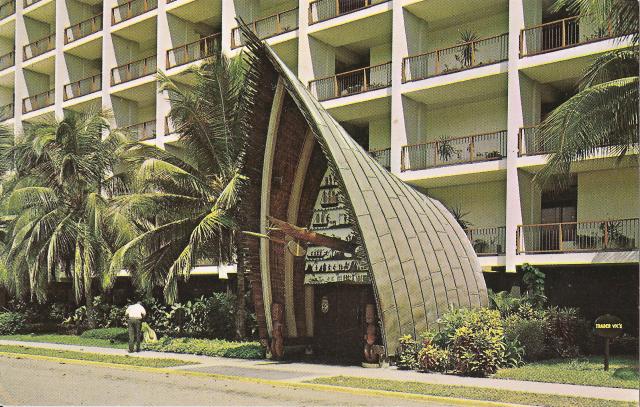 This postcard features an aerial shot of the Caribe Hilton compound that has the A-frame entrance in view.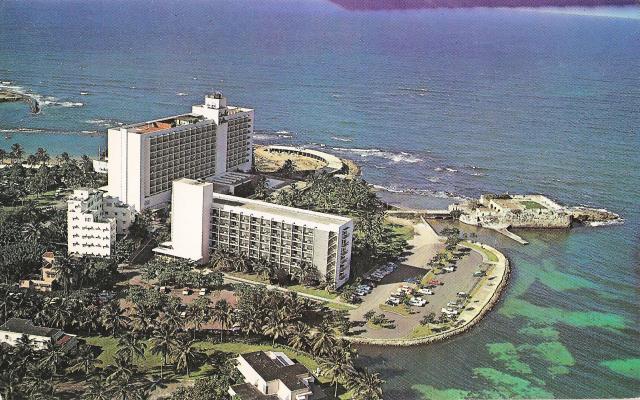 Close up.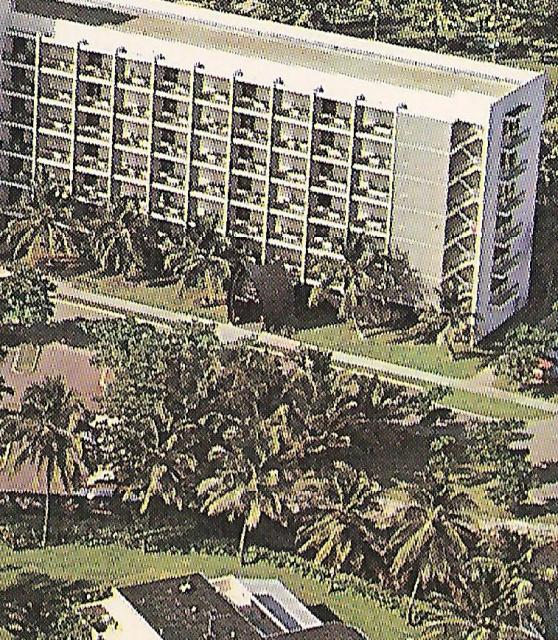 Interesting design of the restaurant with a front and back A-Frame feature on each side of the hotel building. Here is a nice postcard rendering of the complex. The wing on the left is where Trader Vic's was located.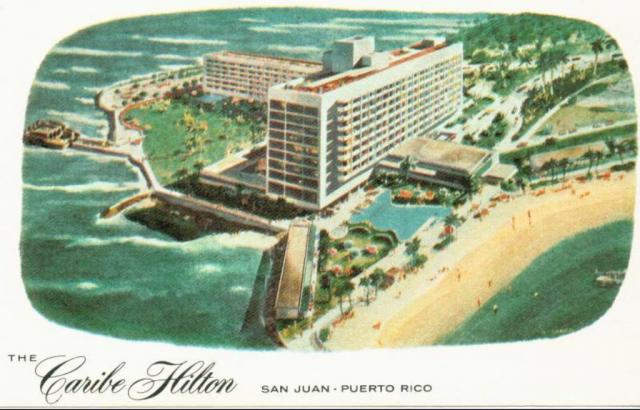 The matchbook had the signature Caribe Hilton font.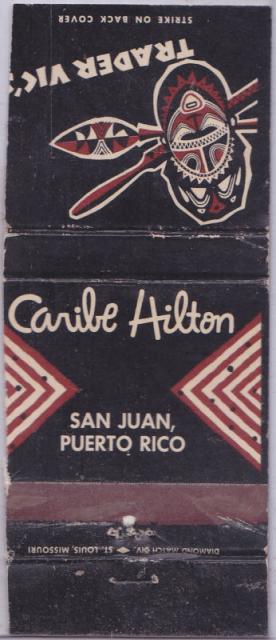 As seen here on a coaster.





Here is a room service card with the various bars and restaurants including Trader Vic's.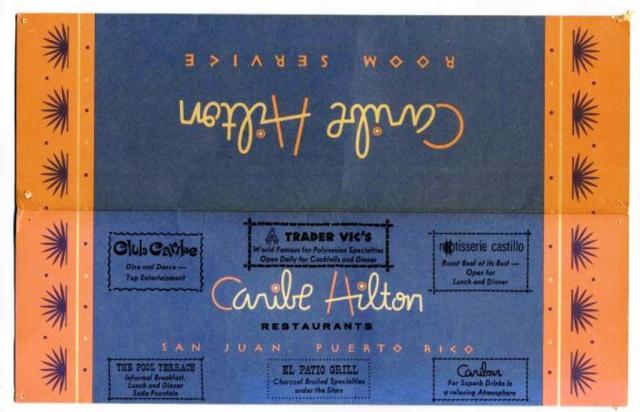 The Caribe Hilton has a nice little back story similar to Trader Vic and Don the Beachcomber on who invented the Mai Tai. The bartender at the Caribe Hilton is credited with inventing the Pina Colada in 1954. His name was Ramon "Monchito" Marrero.




Here is the story from Fromers:

When actress Joan Crawford tasted the piña colada at what was then the Beachcombers Bar in the Caribe Hilton, Calle Los Rosales she claimed it was "better than slapping Bette Davis in the face."

This famous drink is the creation of bartender Ramon "Monchito" Marrero, now long gone, who was hired by the Hilton in 1954. He spent 3 months mixing, tasting, and discarding hundreds of combinations until he felt he had the right blend. Thus, the frothy piña colada was born. It's been estimated that some 100 million of them have been sipped around the world since that fateful time.


The plaque at the hotel



Now the thing is,someone else also has a plaque claiming that THEY invented the the Pina Colada.





Don't get caught in the rain!


DC

&nbsp


&nbsp