Tabu
Tiki Socialite

Joined: Sep 07, 2004
Posts: 143
From: Port Hope, Ont.


Posted:

2007-11-25 3:47 pm

&nbspPermalink

Hey folks.
SneakyTiki- thanks so much. King Kong is easily my favorite movie of all time. I have the making of book with all those great pencil sketches and as of late it has been educational in thinking about light and shade.
GoTiki, Vampiress and ramba-zamba, thank you for your encouraging words. This painting has been a challenge and pushed me outside the box a little. Since pretty much all the paintings I've ever done are on this thread I'm still figuring things out as I go along. Human faces are very hard. Especially pretty girls. Having a background in sculpture helps allot with proportion but there is a big difference in working 3D with clay and painting in 2D.
I took a break from all that and finished this mock-up for a screen print I've been working on. I did it old school punk flyer style(cut and paste). The New Guinea pieces are from my rec-room collection.
Take care and thanks again.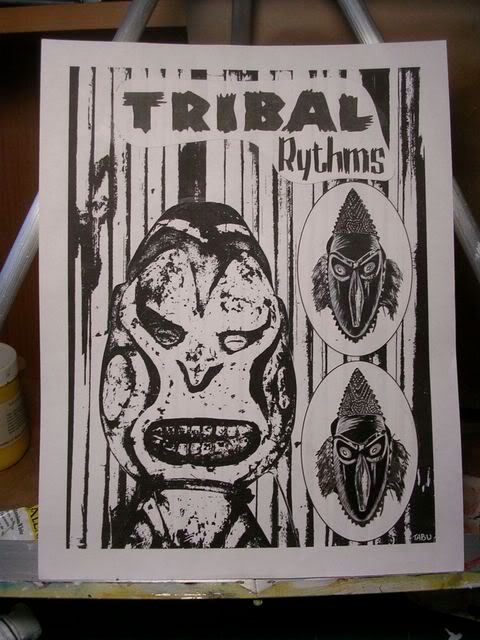 &nbsp


&nbsp