Tiki-Kate
Tiki Socialite

Joined: Sep 21, 2003
Posts: 1700
From: Yucaipa, CA


Posted:

2007-05-13 3:05 pm

&nbspPermalink

After much arm twisting, I convinced Perry to hang out with me in Hawaii for a week. I've got to say, he's an exceedingly good sport considering all he put up with. Seriously, I dragged him up every mountain and volcano on the island and across countless lava fields. Excellent stamina.

I can't see how I forgot about Bongofury's post about the Naniloa Hotel last year. Maybe it did stick in my subconscious because that's where we spent our first two nights in Hilo.

They've still got those awesome Marquesan pillars leading up to the little ballroom.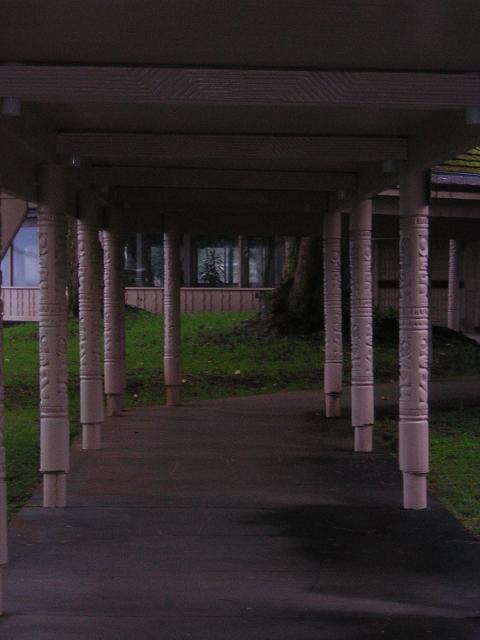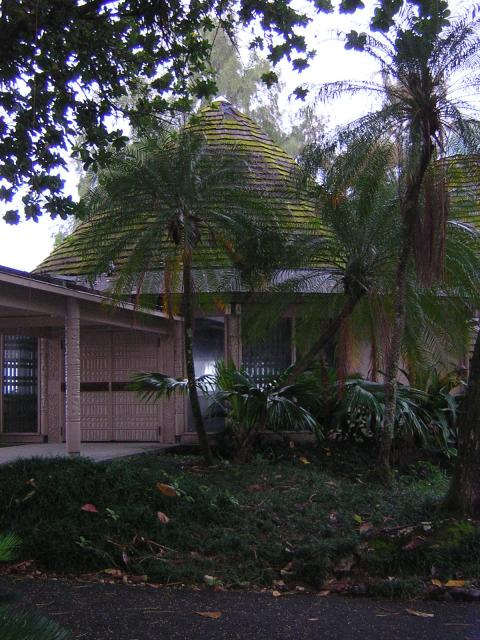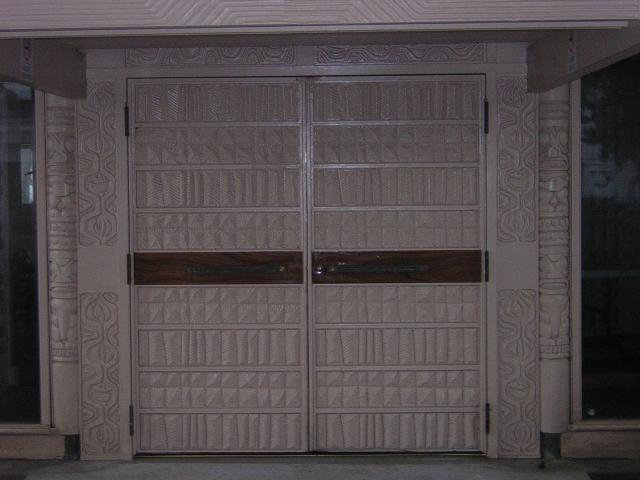 We lucked out on our second day and found some kids setting up for a prom in the ballroom.

There's a fabulous rattan chandelier.



They've got a row of Maori war clubs above the stage.



We ended up a botanical garden and found this little guy.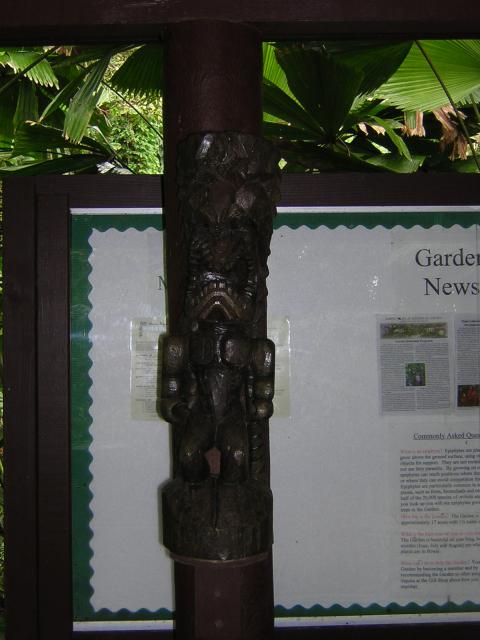 Then we came across his much larger brother. (Just for the sake of reference, Perry's 6'2")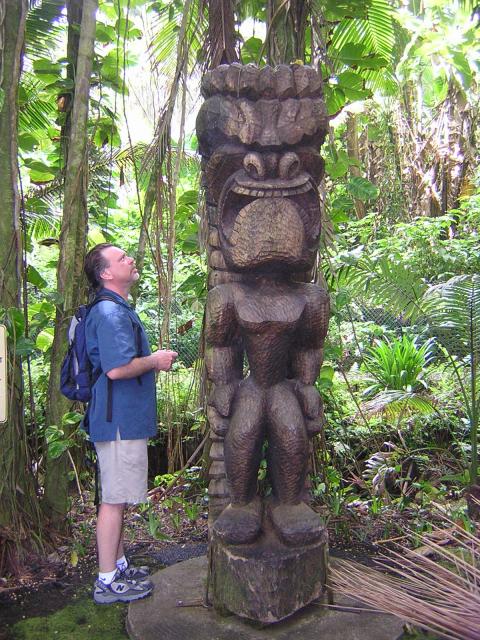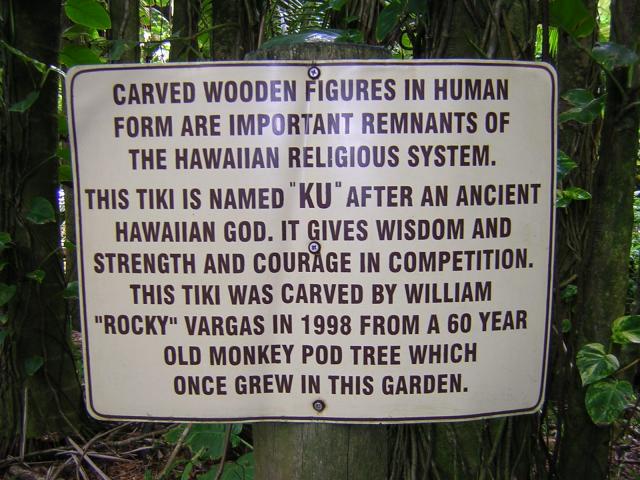 We moved on to Volcanoes National Park. We stayed at the Volcano House and found this little guy in the lobby.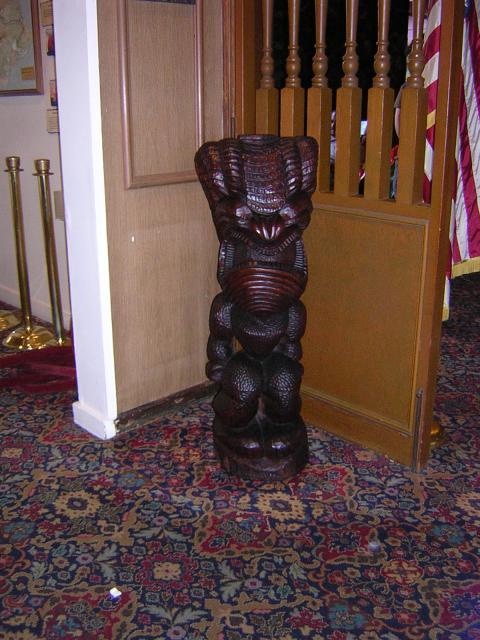 The next day we headed for Kona and stopped at the City of Refuge along the way.
Mmmm...tikis.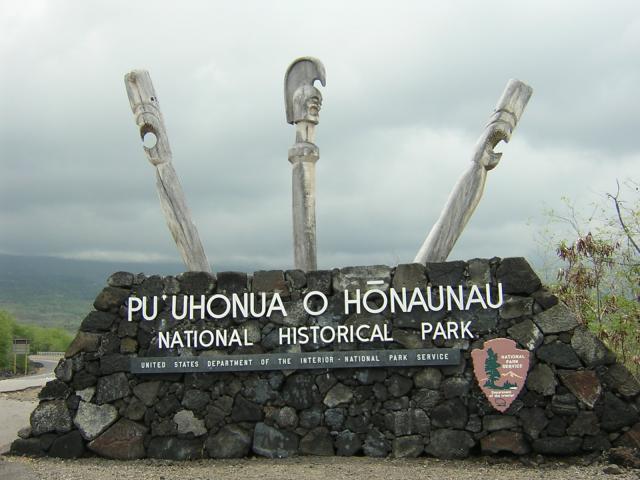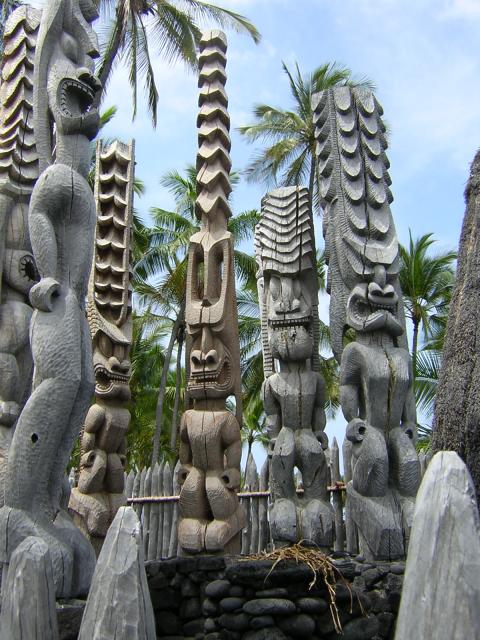 As we were nearing Kona, we came across this antique store. Good stuff.



We stayed at the Royal Kona Resort which is, of course, the home of Don the Beachcomber. The mai tais were horrible, but the ocean view was spectacular. We also had the pleasure of spending an evening at the bar with Brad Parker aka Tiki Shark.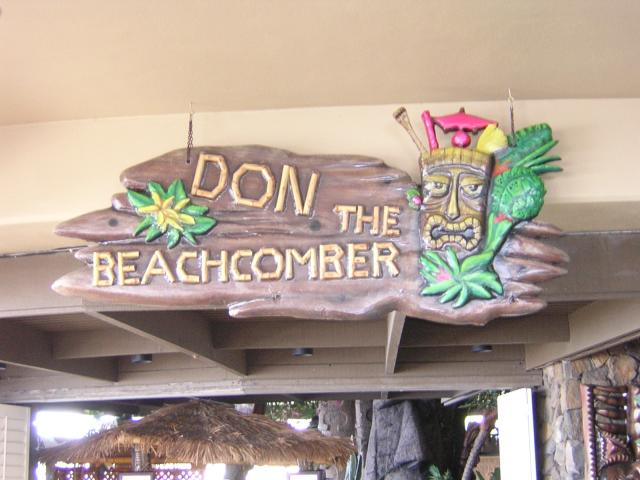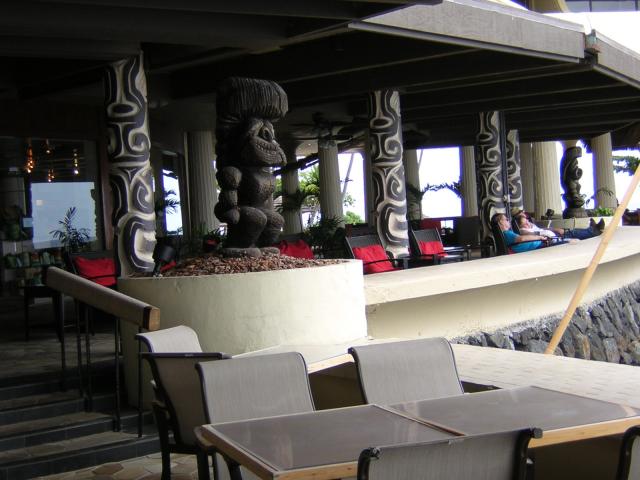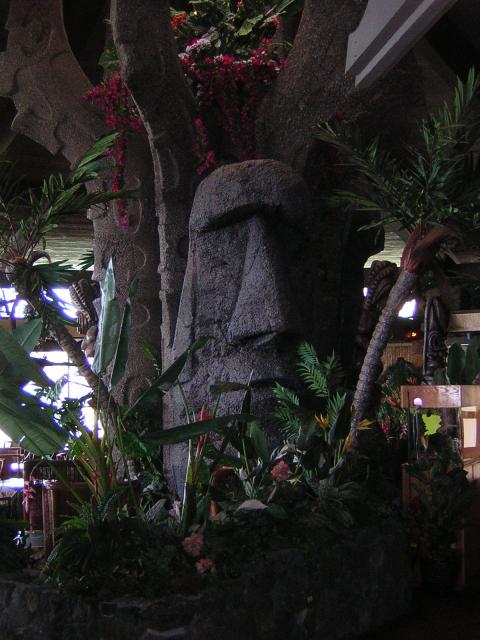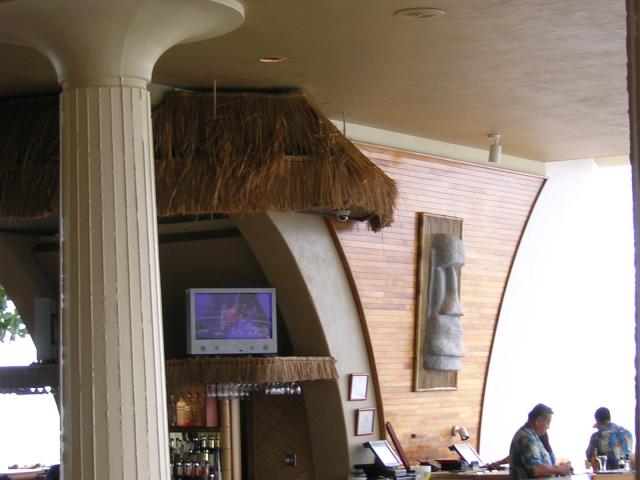 The hotel had this great fish hook chandelier.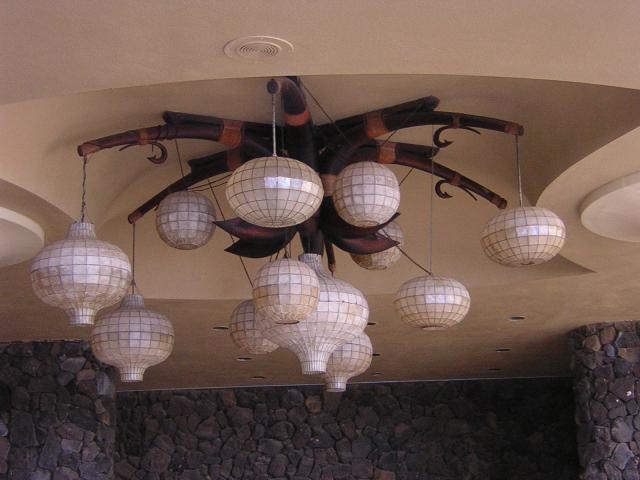 I'd like to thank Bamboo Ben for recommending Kanaka Kava.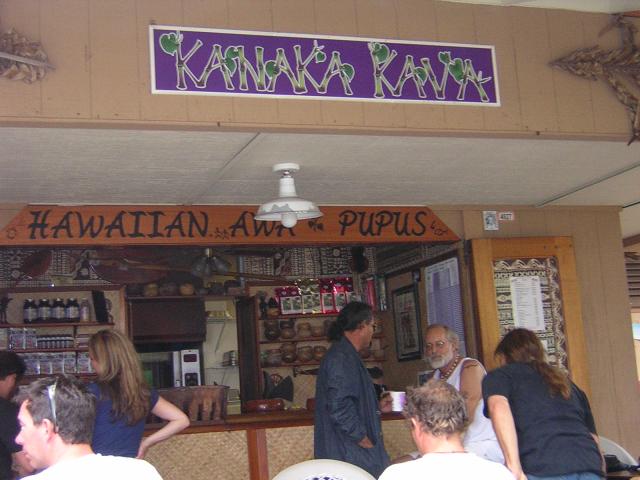 They had this weird tiki outside and tons of hippies inside.



Perry loves hippies.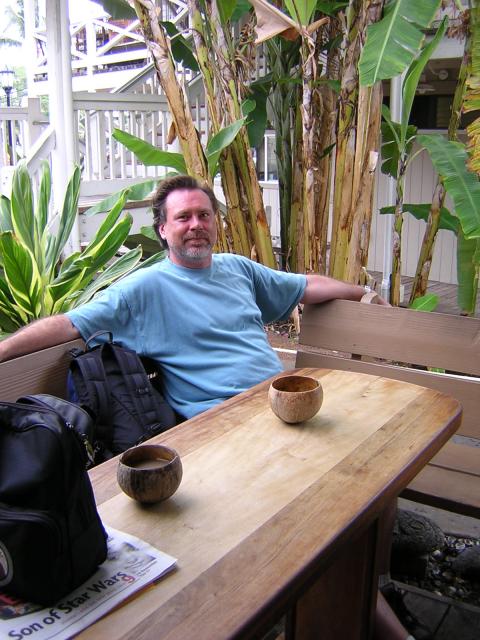 Brad sent us to the King Kamehameha Kona Beach Hotel where they are restoring the Ahu'ena Heiau. Very cool place.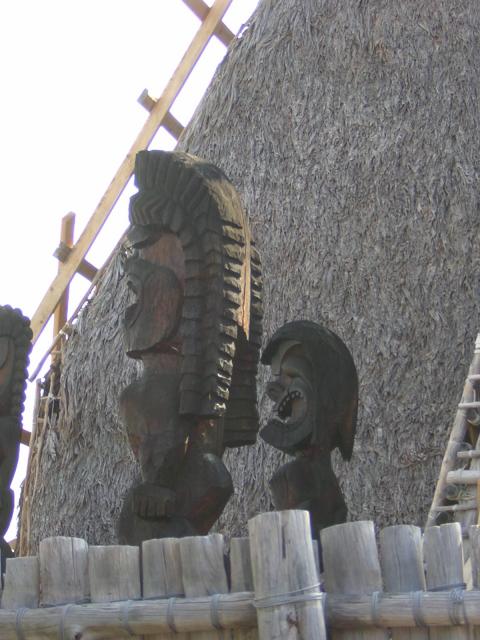 Back in Hilo, we ended up in this great little sports bar called Cronies. Good sense of humor regarding the decor.



I had a fantastic time on the Big Island.












_________________



&nbsp


&nbsp