bananabobs
Tiki Socialite

Joined: Feb 16, 2003
Posts: 824

Posted:

2007-06-01 11:31 pm

&nbspPermalink



Quote:
---

On 2007-06-01 07:54, Lukeulele wrote:
Post some pics of the finished tiki bar too. I can see it in the background in one of the photos.

---

Man! I thought you'd never ask!
I got a book about 2 years ago called Concrete counter tops by Cheng. I have been dieing to make one and I have not until now had a client that wanted to try one. (Most of my kitchens end up with granite) So when I flipped when this client said yes to my plan. My oldest daughter is a graphic designer for a huge architect firm in Los Angeles and a juried project that she was involved in was a bank in Asia. The teller's windows and work stations had a "bent back surfboard" design and that inspired me to create this. I started with a welded metal frame, 2 x 2 steel square tube. I applied corrugated steel to the front of it. I wanted to combine an inverted lounge booth with 2 surfboards on top.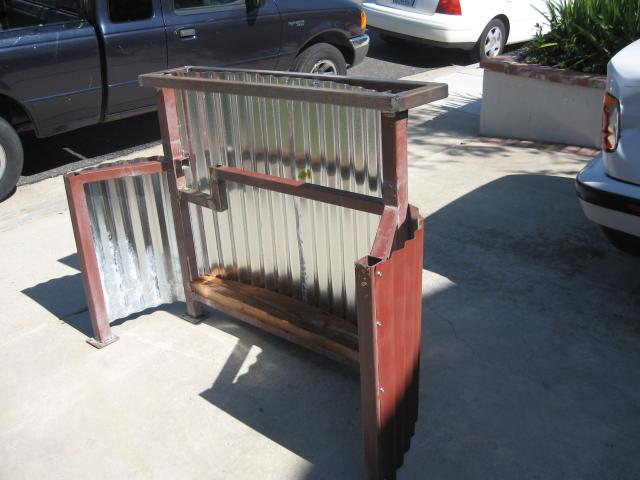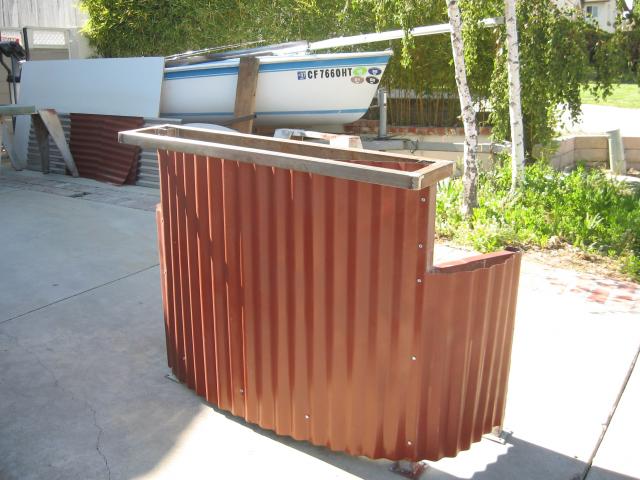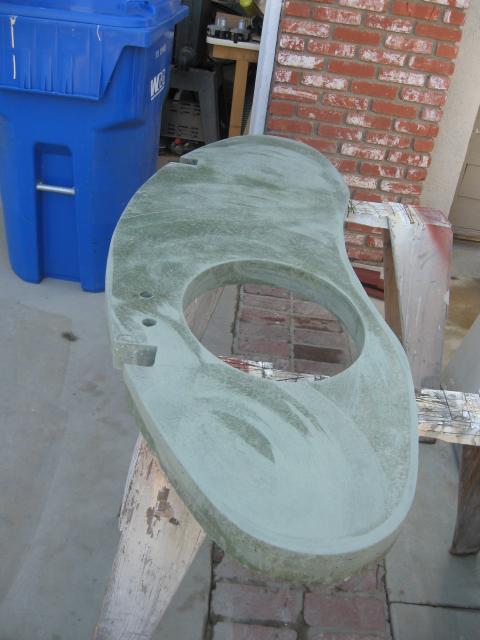 And the final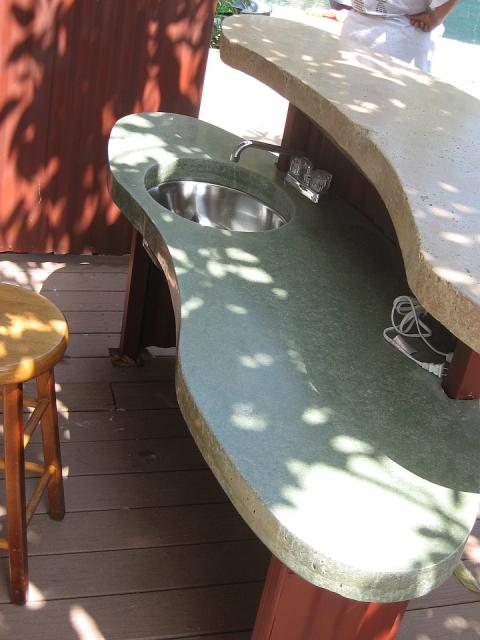 When I first walked onto the property, the tiki was leaning up where the surfboard is now.
_________________


&nbsp


&nbsp