Psycho Tiki D
Tiki Socialite

Joined: Oct 13, 2006
Posts: 1840
From: The river Styx, can you pay the toll?


Posted:

2010-02-20 12:05 pm

&nbspPermalink



Quote:
---

On 2010-02-08 09:26, Jeff Central wrote:
Was that '45 supposed to go with the Ports of Paradise LP?

Who is the artist Alfred Newman?

I have never seen or heard of this.

Any info would be greatly appreciated (or a better pic of the '45).

Cheers and Mahalo,
Jeff


---


Here is a better picture. Not sure if this was slipped into the album cover or came with the album, but it is a promo from The Longines Symphonette Society "Presents excerpts from Hawaii Melodies From Paradise".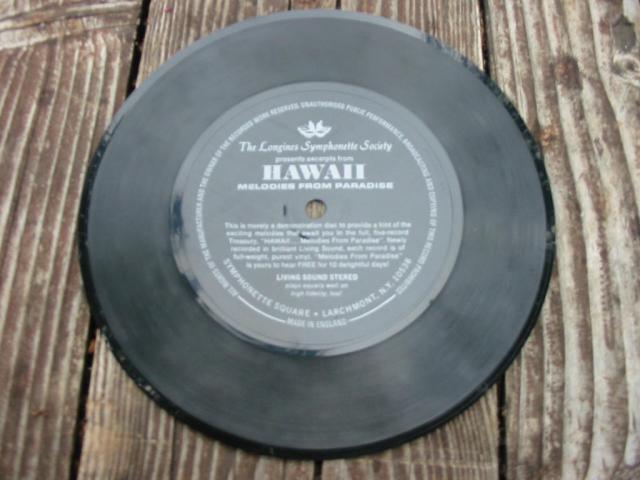 Definitely a promo.

PTD

&nbsp


&nbsp