JONPAUL
Tiki Socialite

Joined: Jan 12, 2010
Posts: 140
From: Venice, California


Posted:

2010-02-08 02:25 am

&nbspPermalink

I was lucky enough to visit Trader Dick's in December of 2008 while on tour with the Insect Surfers and managed to have a fairly thorough look around. Happily, there was still an overwhelming sense of Eli all over the place!
I know many will recognize several of these Tiki designs from other threads.

Here are some highlights (my apologies for the quality--I only had a point and shoot with me on that trip)....

An overview of the main bar area just to the right of the restaurant's main entrance and hostess stand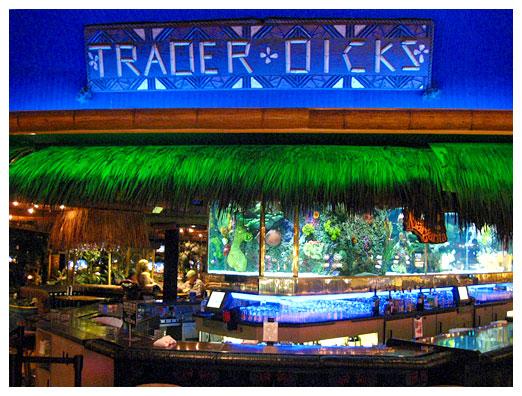 Just to the left, Tikis lining the main entrance, between the small stage area and the hostess stand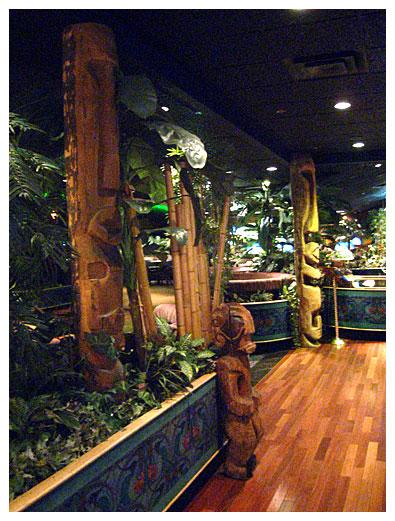 Closer shots of two of the entrance Tikis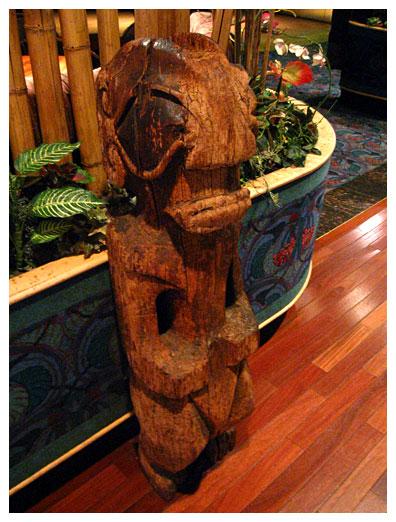 Within the restaurant itself, several Tikis are nestled within tropical foliage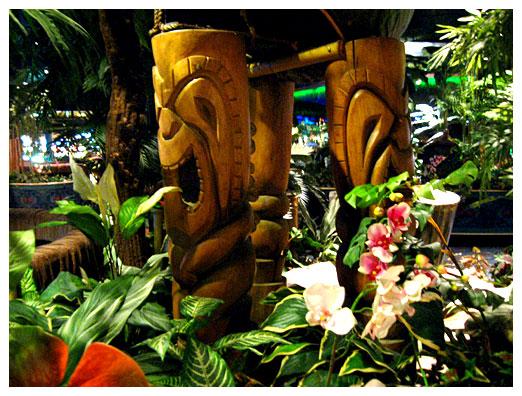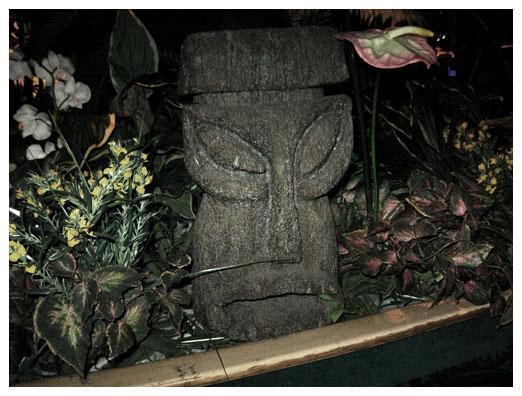 The deeper the exploration, the greater the finds. In this case, a stylized New Caledonian doorboard...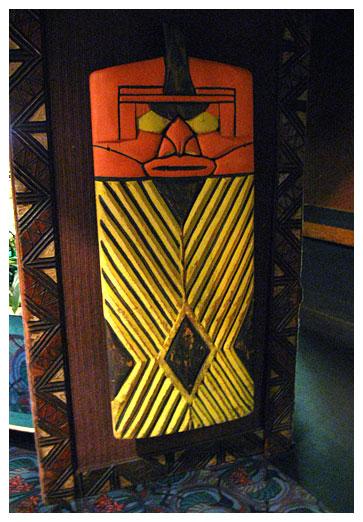 ...and a mask that looks an awful lot like the one pictured on that often-referenced Portland Trader Vic's interior postcard.
I think it looks like an interpretation of a New Ireland Malanggan mask




To the right of the restaurant and bar is an Asian-style noodle counter that is adorned with several painted carvings...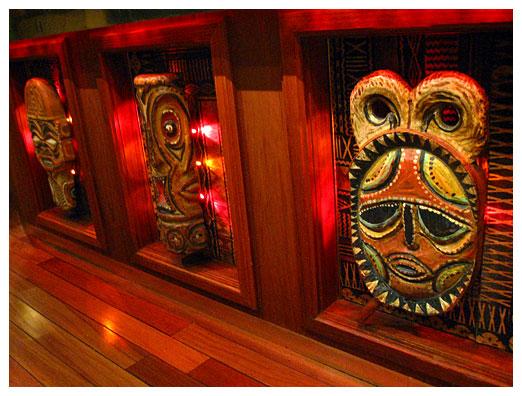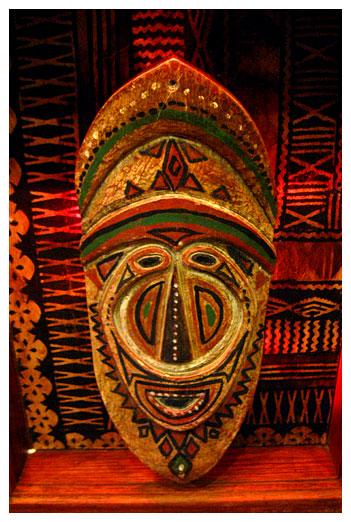 ...and strangely incorporates several large, older Tikis right into the counter itself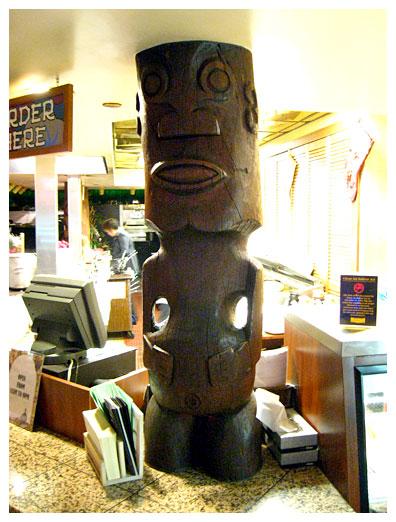 And, of course, mention must be made of the ubiquitous Trader Dick's Orchids R-3 knock-off, which can still be yours to take home filled with your favorite tropical drink for a whopping $9!!!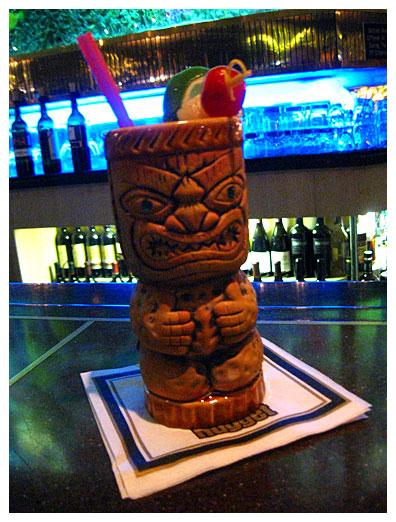 _________________
THE TIKIYAKI ORCHESTRA
INSECT SURFERS
FIBERGLASS JUNGLE on Luxuria
www.northseasurfradio.com

&nbsp


&nbsp