TheBigT
Tiki Socialite

Joined: Feb 27, 2006
Posts: 1348
From: Fabulous Houston


Posted:

Today; 05:16 am

&nbspPermalink



Quote:
---

On 2015-01-19 18:25, AlohaTexasTikiCo wrote:
Brown show polish? Lol.

BigT: The mad scientist of finish...

---


LOL, I didn't invent that. Someone around here used it long before me. I was browsing through some older posts and saw someone else had used shoe polish as well. I want to say it was bowana, but cant remember for sure.

Got these four tang masks ready to stain. The 2nd one from the left doesn't have eyes like the others, just the eyelids. I'm still debating whether I'll put those in or not.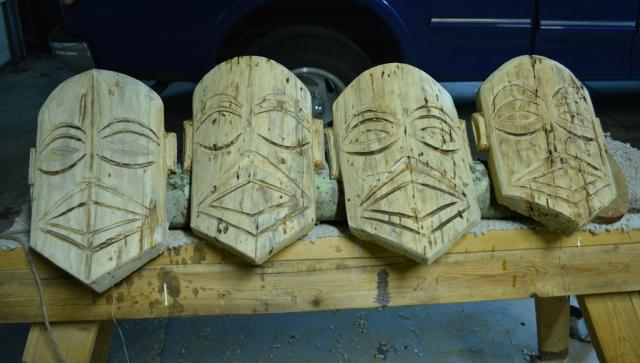 &nbsp


&nbsp