uncle trav
Tiki Socialite

Joined: Apr 27, 2005
Posts: 2291
From: Kalamazoo


Posted:

2007-10-07 06:53 am

&nbspPermalink

The Fog Cutter is one of the fabled cocktails from the early days of faux Polynesia in America. I have read that the cocktails invention has been credited to Tony Ramos a famous bartender at Don the Beachcombers. Ramos had recalled the drink being created at Edna Earl's Fogcutter restaurant in L.A. as their signature cocktail. The Fog Cutter style of mug has always been one of my favorites and I have posted some from my collection below. It seems to me though not strictly by definition a "Tiki" mug that the Fog Cutter style could be in the running as one of the earliest of the dedicated restaurant mugs. The earliest mention of the mug I could find is the image in Vic's 1947 bartenders guide. Another interesting thing is how the cocktail and the mug were known as one in the same. Many restaurants served the Fog Cutter in a custom mug but usually the same basic style and form from place to place. Both Tepco and OMC offered the "Fog Cutter" mug in their wholesale catalogs. It would be interesting to know if this style started with Trader Vic's mug and it grew from there or did it start somewhere else?

Recipe from Vic's 1946 edition of his Book Of Food & Drink.



Image of glassware, mugs and bowls from Trader Vic's Bartenders Guide 1947 edition. Note early version of the Fog Cutter mug.



Sun God mug and a beautiful mug from the Hawaiian Cottage.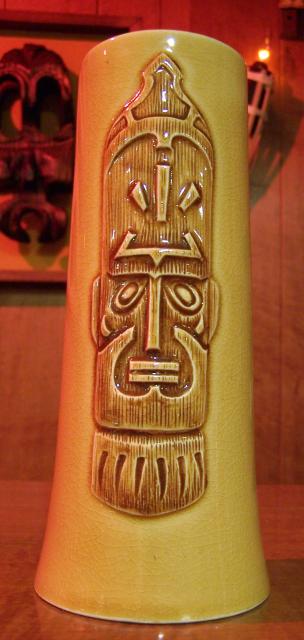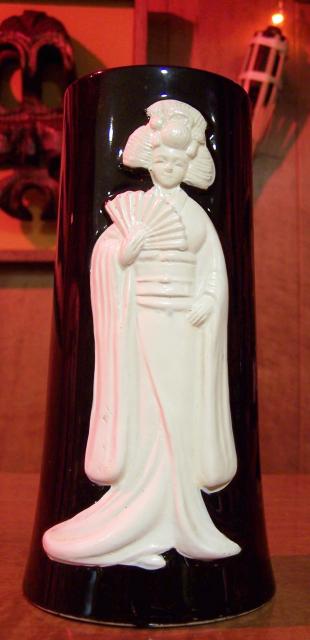 Moy's and Trader Vic's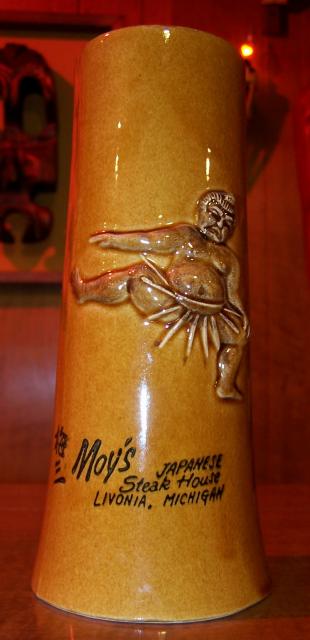 Kings Island mug.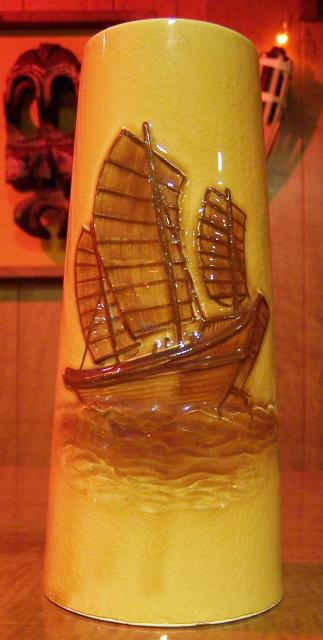 [ This Message was edited by: uncle trav 2012-02-10 13:16 ]

&nbsp


&nbsp