Travellin' Tiki
Tiki Socialite

Joined: Apr 05, 2004
Posts: 227
From: Vancouver, Canada


Posted:

2010-08-16 7:06 pm

&nbspPermalink

Haha--yes ken, if I wasn't here I was definitely painting.



Despite my best intentions I always seem to fall off the posting bandwagon as fast as I climb on... paintings have to be painted, shipments have to be shipped... it's a tough life



Anyway, here's my little official announcement that a few of my velvet paintings are now safely in San Diego awaiting their day in the Sun at Tiki Oasis 10! I've been a vendor at Tiki Oasis now every year since 2004, but as some of you know I won't be attending this year. Hodadhank of Freaky Boutiki will be showcasing a few paintings for me at his booth in the vendor's marketplace on August 21-22. I was only able to send a few pieces this year, but I'm still happy that I'll at least be able to make a showing and be there in spirit through my art.

I'm going to post a few preview pics here this week (and on my Facebook page http://www.facebook.com/album.php?aid=188150&id=80412485683&saved#!/pages/Heather-Watts/80412485683 ) so here are a few for tonight and more to come tomorrow!


Here's a good shot (from an odd angle) of one of my smaller paintings for the event.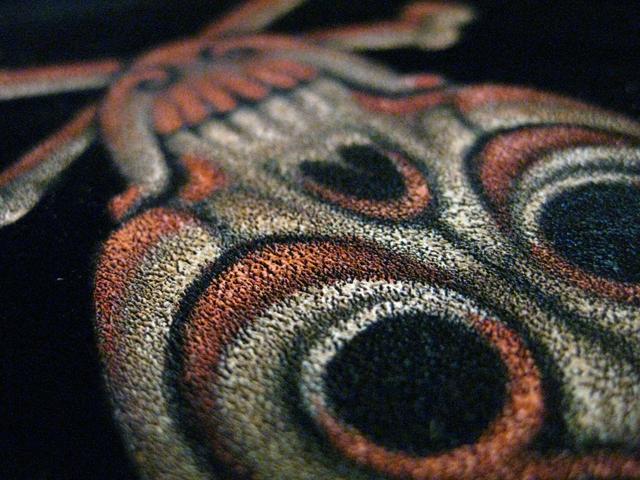 A work in progress pic from one of my paintings: I know I don't post a lot of this sort of stuff--it can mess with my head to post too much of my process sometimes I think, but here's a nice one that shows the texture of the velvet. The painting is a car (the half-finished black part on the right is the hood and headlights.)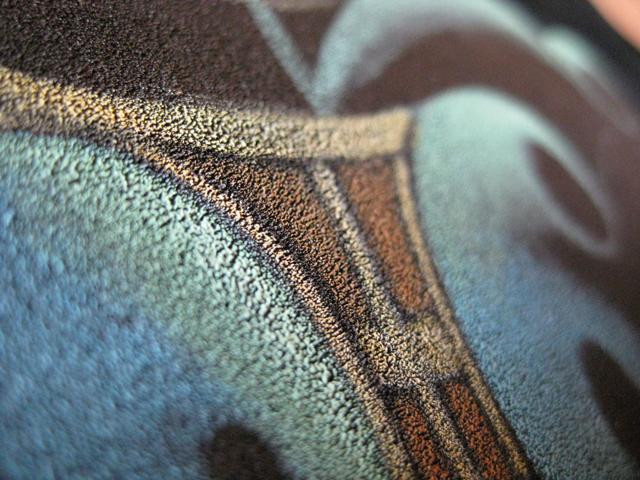 Close-up pic of frame carved by Patrick g. Robinson on one of my Oasis velvets.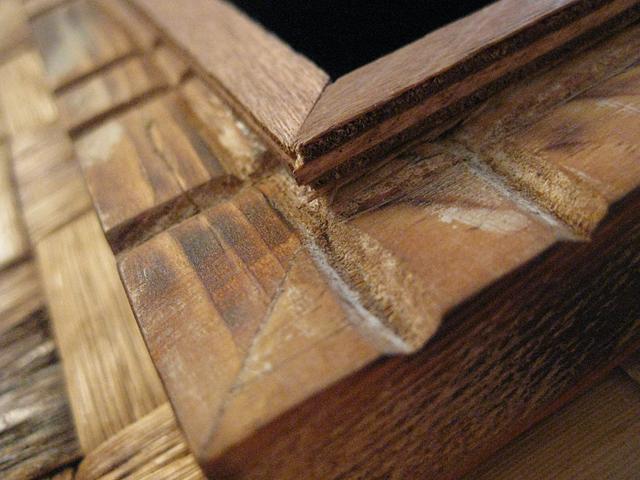 Packing my shipment for San Diego... Try not to get too excited!




That's it for tonight! Sorry to rush through this--I still haven't replied to all of your replies which, by the way, mean a lot. It's tough sometimes making art for people I don't see very often, (or haven't met!) I often don't get the direct feedback I would doing sales face to face out of a studio or gallery. But when I post here, I always feel encouraged and valued in my work, and that is something every artist needs! So thank you all!


However, on that note I should go, because my poor old computer is trying not to overheat on a warm Vancouver day.

Back soon with more (I promise!)


--Heather

_________________



&nbsp


&nbsp