seagoat
Tiki Socialite

Joined: Dec 28, 2007
Posts: 237
From: Long Beach, CA


Posted:

2008-01-02 10:12 am

&nbspPermalink

Hello, I originally posted this in Benzart's 'need more carving's' thread but I thought I'd start another with it and to ask some other questions. Hope this isn't against etiquette.
_______
Hi everyone, first time poster here. I've been browsing these forums off and on and figured it was time to sign up and add a few photos. I've done a couple tiki related pieces and have looked on here for ideas and inspiration. Figured I'd add them to Benzart's request thread to get started. There is a lot of great work on here and I have a long way to go if I keep up with this.

Anyway, here are a couple photos of a small moai that I did recently out of eucalyptus branches that had been trimmed nearby. I grabbed another piece about this size and 3 others that are maybe about 2-2.5 times this size. So I have four more branch pieces to start working with. It was all done using a dremel and then hand sanded. Debating on painting it or not but by the looks of other pieces on here, looks like I should color it.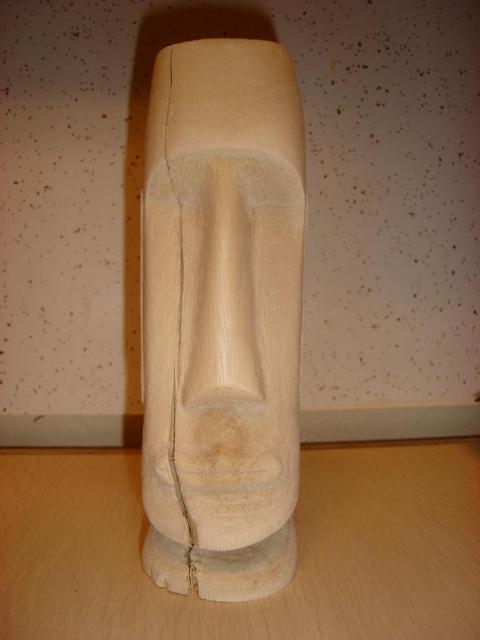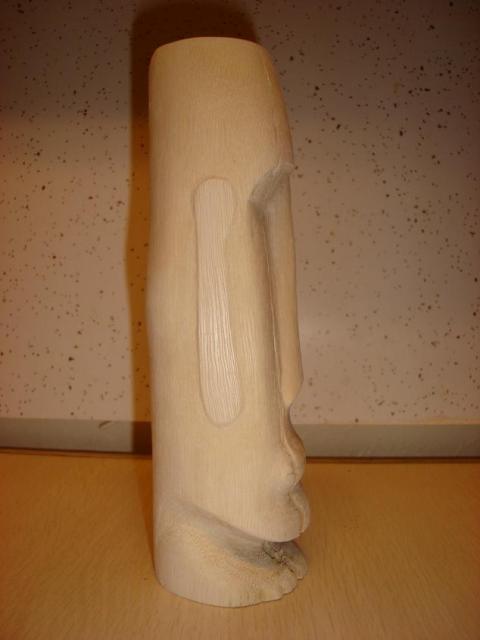 The first tiki thing I tried was a tiki totem on a swordfish bill back in Aug. 2004. I sanded the whole bill down, carved the handle in it, then carved the tikis with the dremel and polished it all up. Decided it needed to be mounted on something so built a backing frame for it it with plywood and bamboo. Here is one full shot and close-ups of each tiki.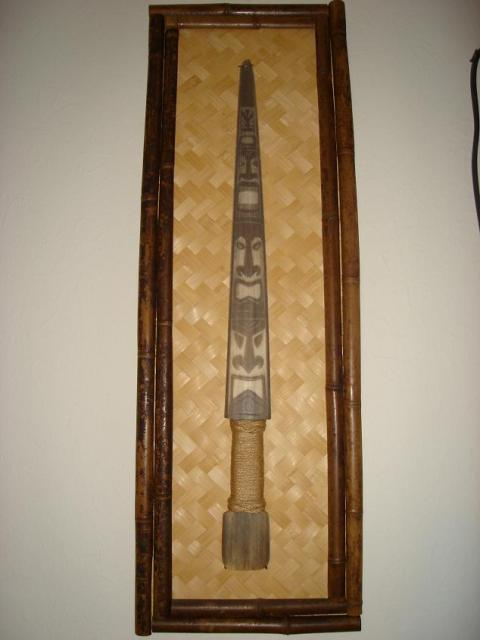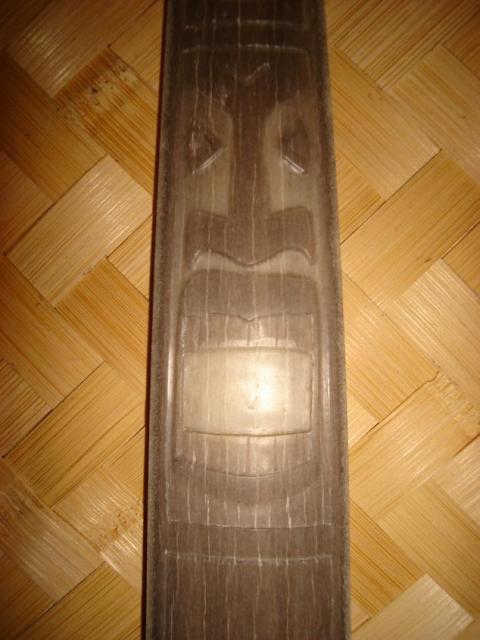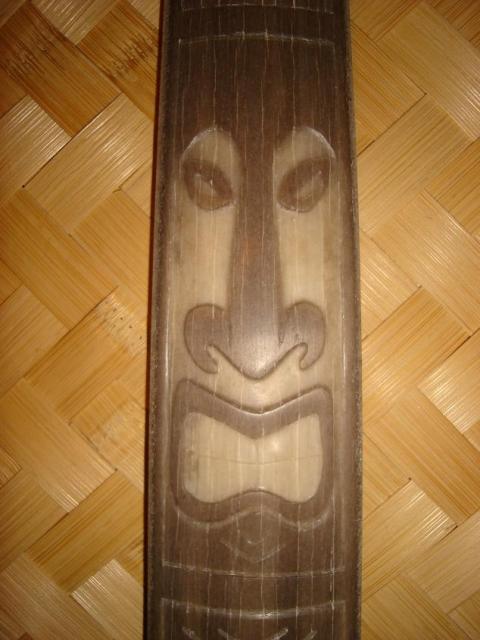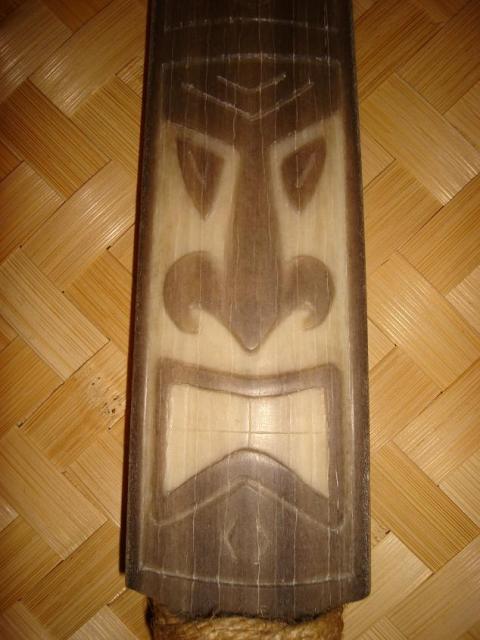 I think I saw in one of GMan's threads that he had a photo of a bunch of dried swordfish bills. If so, Gman, have you done anything with them yet? From the looks of your wood pieces, I'm sure yours will turn out a lot nicer. Then again you also have more experience at this. Thanks to everyone for the cool forums and sharing the artwork.
_________


So if I color the Moai, would gray spray paint work well or do you all have other recommendations?

Also, I'm trying to learn what the different styles are from the different island regions, etc. but can't seem to find a list or book that show the different examples of the styles. I found this thread
http://www.tikiroom.com/tikicentral/bb/viewtopic.php?mode=viewtopic&topic=15974&forum=7&start=0

but some of the old links are dead and a bunch of the images on the purple jade tiki site are down as well. So I'm curious if anyone has some new links, books, etc that they can recommend or a good thread that I am overlooking. I'm also browsing the "Old guys" thread for advice. I realize that it comes down to research and possibly buying multiple books if there is no one stop shop of styles for beginners. Thanks in advance for any help and advice.



[ This Message was edited by: seagoat 2013-11-11 14:34 ]

[ This Message was edited by: seagoat 2014-01-30 10:44 ]

[ This Message was edited by: seagoat 2014-05-12 12:49 ]

[ This Message was edited by: seagoat 2014-08-13 14:34 ]

[ This Message was edited by: seagoat 2015-10-02 12:30 ]

[ This Message was edited by: seagoat 2016-10-31 11:48 ]

&nbsp


&nbsp