atomictonytiki
Tiki Socialite

Joined: May 14, 2002
Posts: 1290
From: Bangkok


Posted:

2009-03-10 06:24 am

&nbspPermalink

Cambodia, a Holiday in

So we traveled from Saigon to Phenom Penn by bus and after being dragged by touts to a hotel went out visit the Royal Palace..




..some nice pointy golden bits, you weren't allowed to go inside much of it.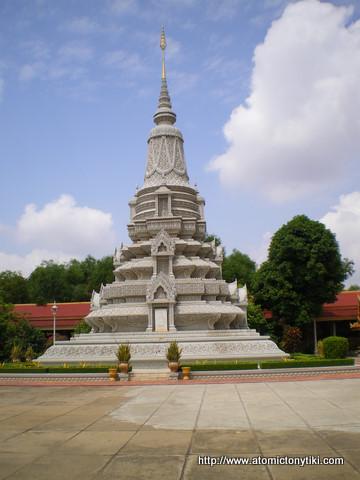 I think this is a Watt, lots of golden paint.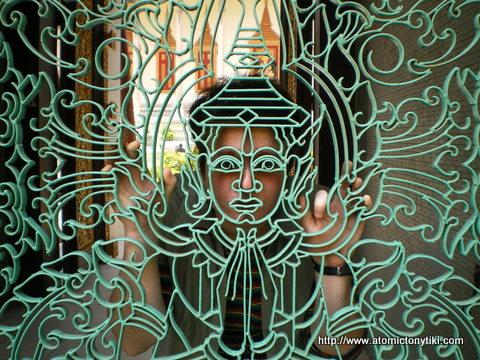 This gate is a popular photo opportunity, that's the missus posing behind it, unlike everybody else she didn't pull peace fingers while being photographed.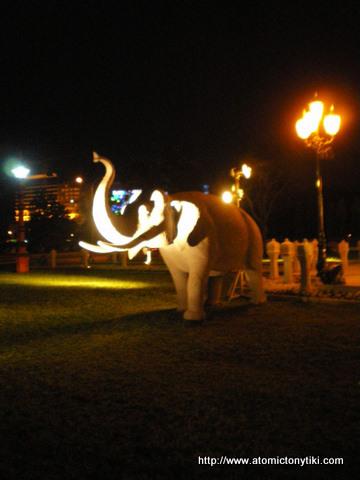 A tacky concrete elephant at night, Phenom Penn beggars are a bit disturbing, you give money to the first mother and drugged baby but by the time the parade of progressively more limbless beggars have solicited money from you, you get a bit blaze, I was laughing when the leggless and armless begger was wheeled up to beg and I'd run out of change.

The Killing Fields

When one thinks of Cambodia one can't but help think about the Genocide, which the Khamers have turned into a thriving tourist industry, when in Phenom Penn the three thing to do is S21 Torture Museum, The Killing Fields and The shooting gallery. We felt that shooting guns after visiting the grave of people who'd been killed with iron bars to save bullets a bit heartless, so we only paid our respects to the first two.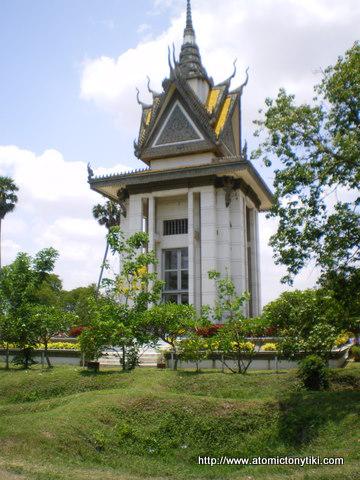 The skull ossiary at the killing fields, 20,000 skulls of all ages in one tower.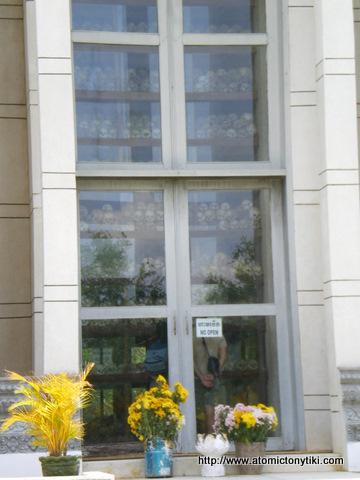 The skulls are shelved by age and gender.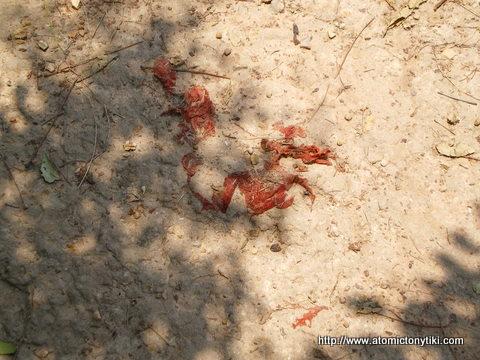 There is not much to see at the Killing Fields just pits in the ground where bodies have been exhumed nd then you look down at the ground and realise that the cloth coming out of the ground were once someones clothes and that isn't tree roots but human bones. That's when you understand the scale of the killing and that the site is one huge burial site.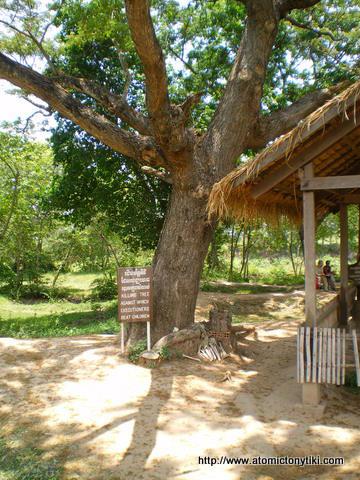 This is one of the only landmarks at the site, its the tree where the Khmer Rouge smashed babies to death against, cheap holidays in other peoples misery anyone?

Ankor Watt

When you go to Ankor Watt choose you guide wisely, don't take the first person that hounds you for days and complains about not having eat for days because you end up wanting to kill him when he overcharges you.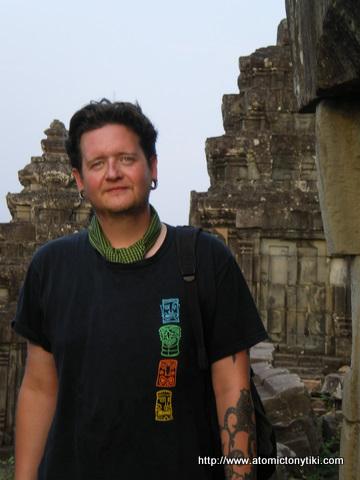 Me at one of the temples which we were advised to visit to see the spectacular sunset.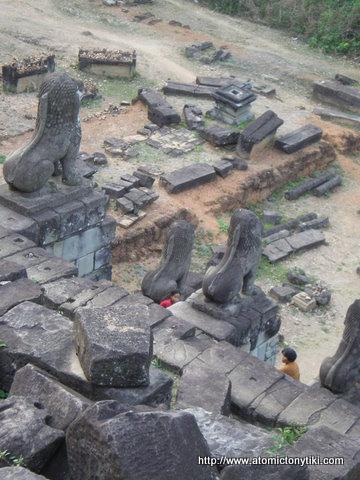 Impressive ruins with big stone lions.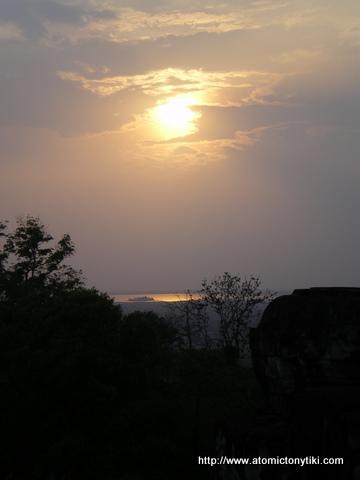 The sunset not as spectacular as we were led to believe.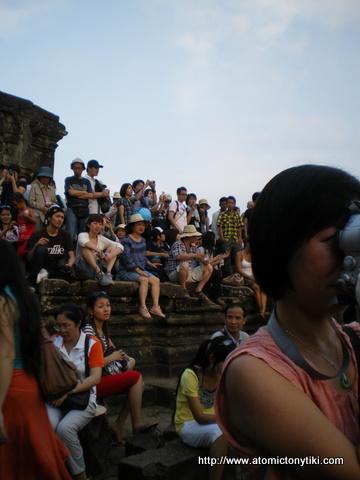 _________________



&nbsp


&nbsp