bigbrotiki
Tiki Socialite

Joined: Mar 25, 2002
Posts: 11602
From: Tiki Island, above the Silverlake


Posted:

2008-06-15 9:38 pm

&nbspPermalink



Quote:
---

On 2008-06-15 19:39, bananabobs wrote:
Well one thing is for sure, the person responsible for these "things" never researched the historical context of Tiki, they did not reference what was so great about both, ancient AND mid-century Tiki culture, making these "Tiki" art pieces uninteresting, unfunny, and fall "flat". And not "Tiki".

---


That's very well put! Where did you get that?


Yet they are not that far removed that they can not be identified as Tikis, mainly because of the head dress, I would say.
Looking at the whole figure, the Tiki reference becomes a little clearer: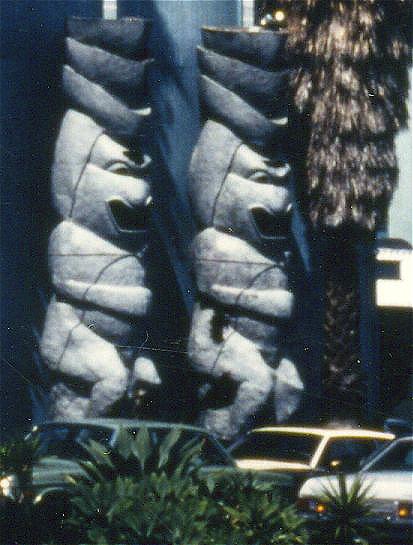 Their size actually makes the Ghostbuster's Stay Puft Marshmallow Man reference very fitting, too. These suckers were among the largest Tiki statues ever built. To not hold you all in suspense for any longer, here is the answer: They hail from the early 70s and are proof that by that time the Tiki period was beginning its descend. These puppies stood at the Tropicana Lanes in Inglewood, L.A.: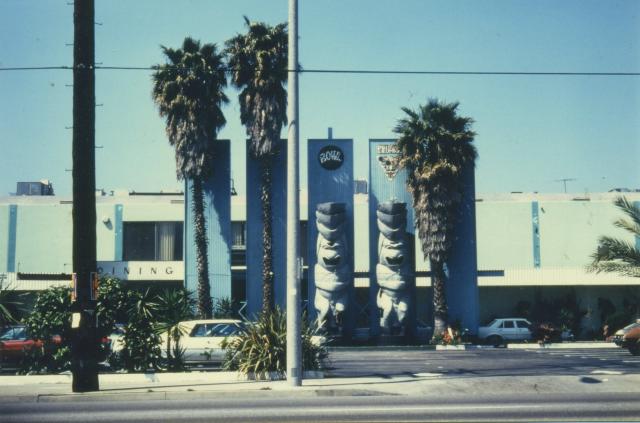 Now by today's standards, this place was pretty amazing, but compared to some of the early 60s A-frame bowling alleys it is already lacking in style. Except for the sign, which had all the Googie one would want:




Yet when regarding the postcard rendering of the interior, it becomes sadly clear that Tiki's time had passed:




One has to wonder how they arrived at "Tastefully decorated in the Polynesian motif" claim: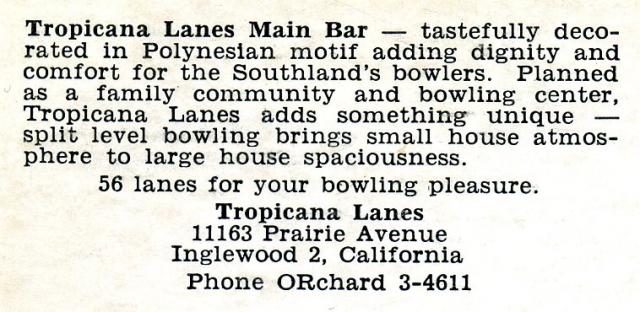 Yet this place also yielded one of the classics of Tiki matchbook art: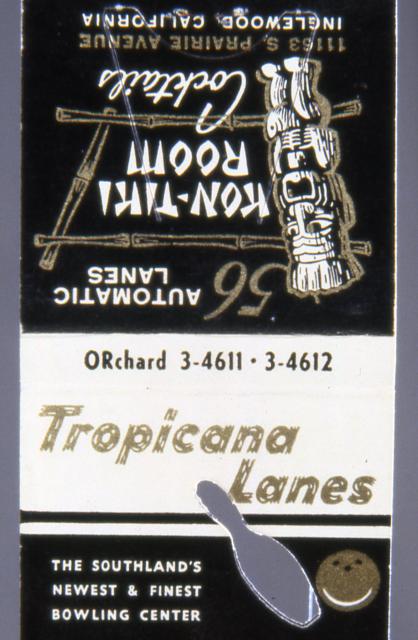 (easily identified by the typeface of the sign)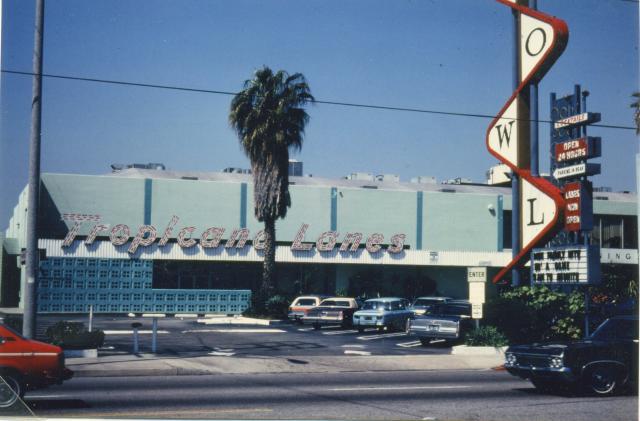 Not only does this matchbook (which I showed in the BOT) have a cut out in the shape of a bowling pin, but the back (with its well rendered Tiki) has a little cut out stand that can be pulled out to set it upright on the table!: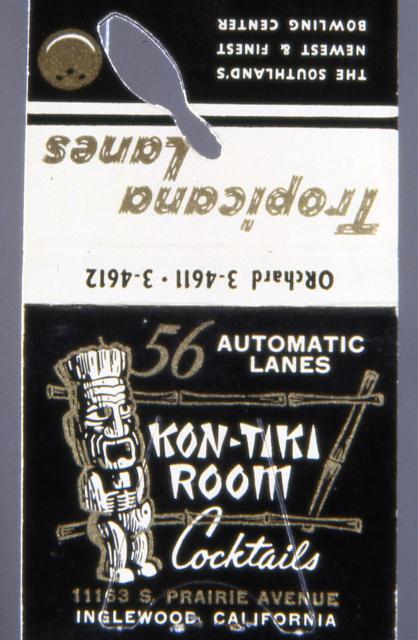 What leaves the urban archeologist wondering is how, with all the lack of Polynesian decor, they even bothered to put what looks like "The Tahitian" table lamps on the tables: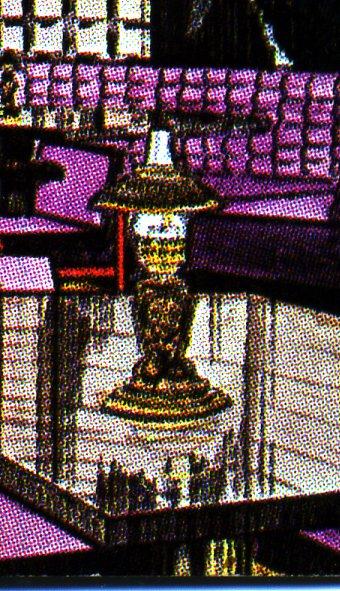 (...IF they were ever used, and exist not only in the rendering)






&nbsp


&nbsp