bigbrotiki
Tiki Socialite

Joined: Mar 25, 2002
Posts: 11605
From: Tiki Island, above the Silverlake


Posted:

2008-07-11 1:13 pm

&nbspPermalink

You and many others! That Paul Page Don Blanding tribute LP is quite a rarity. And then there is this one: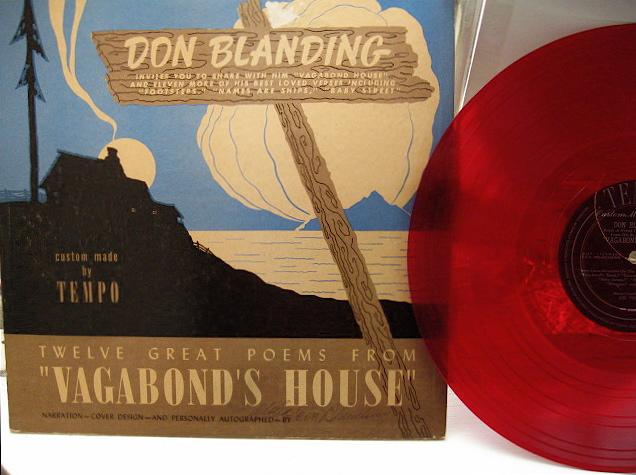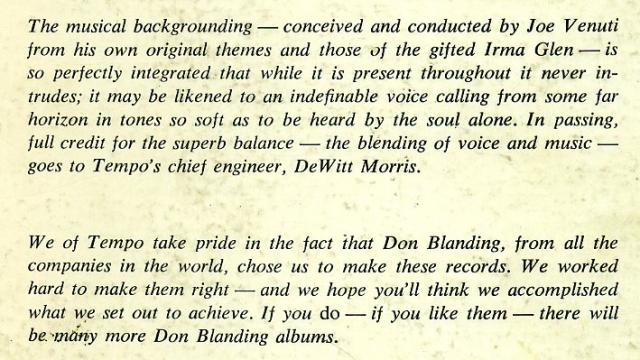 You could listen to his voice reading Vagabond's House and experience those feelings of boredom and racism all over again!



What you wrote is a perfect example for the dated-ness of his oeuvre, he was really our GRANDparents' Polynesian pop hero, not our parents' so much anymore. His prose strikes one as corny nowadays, his humor too:




I like Twitch's comparison to Rod McKuen. Both were hugely popular among their generation, because they captured a certain Zeitgeist that people felt. They weren't accepted by the literati, but by the people, just like Tiki culture, they were POP culture.

Blanding was kind of outdated by the time Tiki rode high, but he definitely prepared the soil for it. The bohemian flair of the South Seas flotsam decor of Tiki palaces and rumpus rooms was foreshadowed in his poem "Vagabond's House":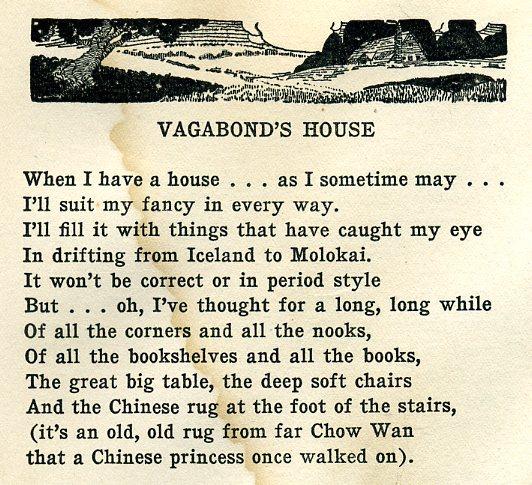 in this pages-long poem, he goes on to describe all the things from his travels he will decorate his house with:




and uses "black man" references with the casual innocence of his generation:




He even touches on my favorite subject, the relativity of "bad taste"!: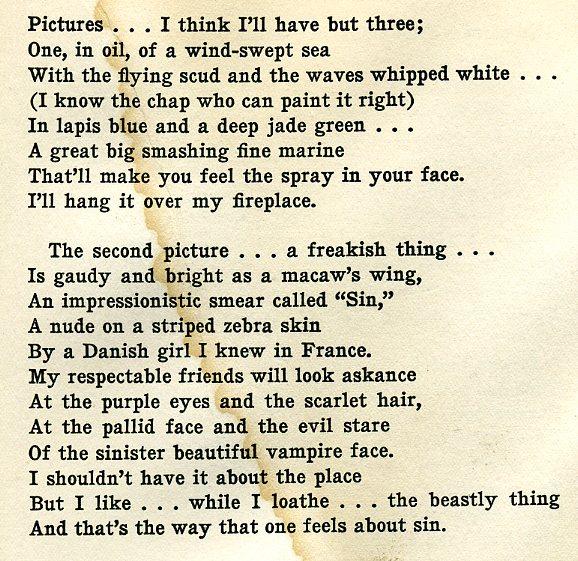 I wish I had that nude painting on my wall right now! This was the bohemian escapism that normal people, unable to go as far because they were adhering to the social rules of the time, admired and dreamed of. His prose was ideal for the armchair traveller stuck in a grey 9-5 existence. His influence lasted until WWII and after, here is a good example from the liner notes of the LP I have: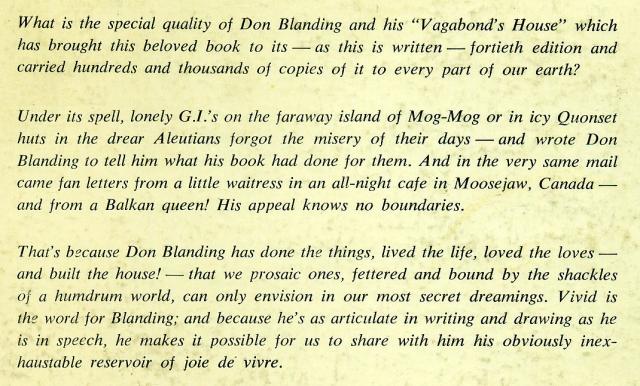 Whatta guy! The fact that he belonged to the Pre-Tiki period of Polynesian pop is underscored by the fact that his work spawned only ONE supper club, in 1946: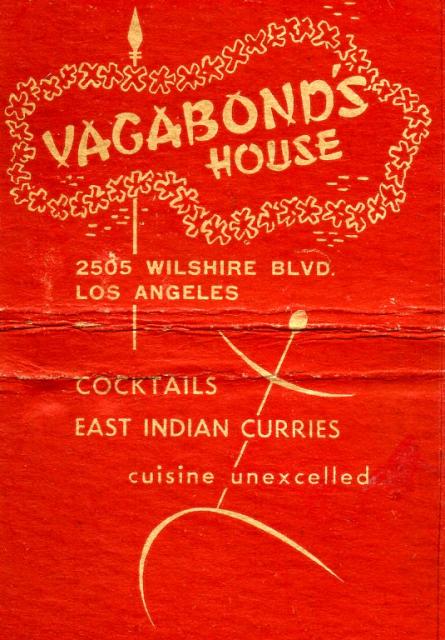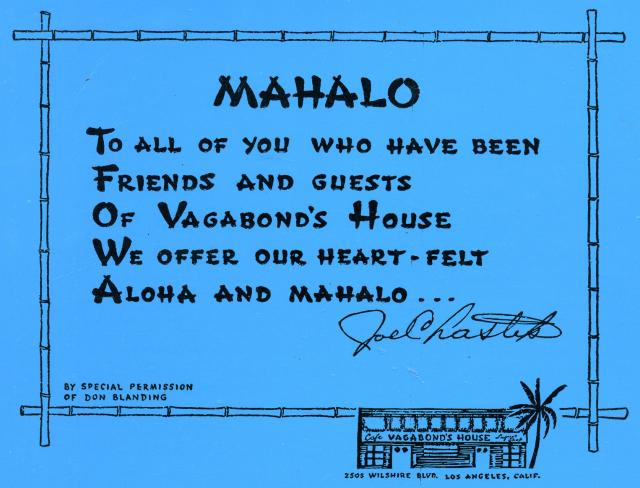 The owner Joe Chastek used some Polynesian references, but it seems the place was more (like the poem) general Exotica themed: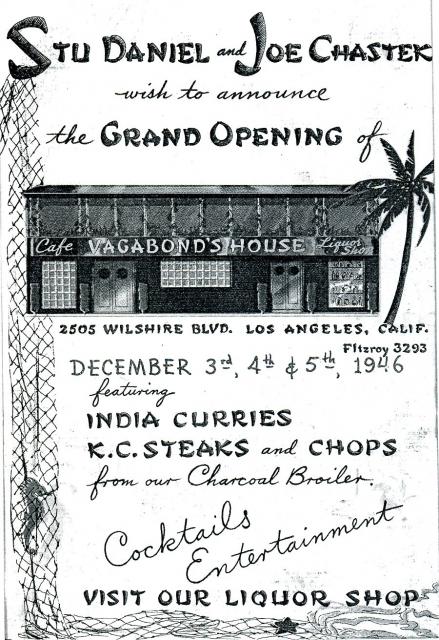 ...but by the 50s it called itself a Polynesian Paradise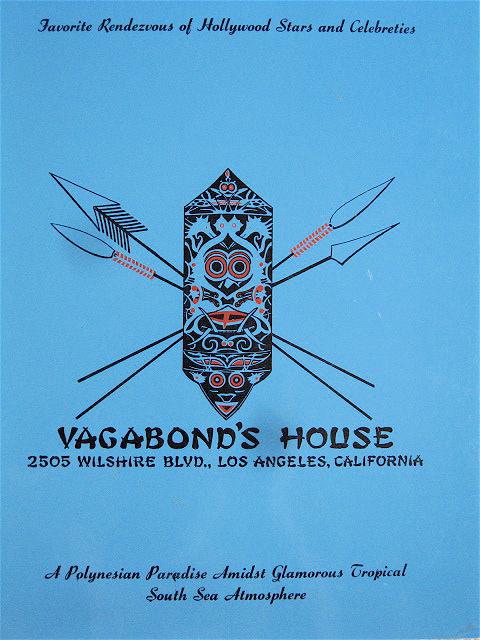 This interior of the place can also be found on page 107 of Tiki Modern (early American example of a Tiki post):




The restaurant was housed in a typical L.A. 20s Spanish revival style building, which still stands today (?):




Right next to it stands the Vagabond Theatre, a movie palace undoubtedly also inspired by Blanding's poem. After the Vagabond's House restaurant closed, it became the La Fonda Mexican restaurant, famous for its live Mariachi music. I went there before that also closed earlier this year, and the 2nd floor balcony visible in the postcard of the interior was still there (but nothing else).

Of course we all know Joe Chastek as the proprietor of the Zamboanga: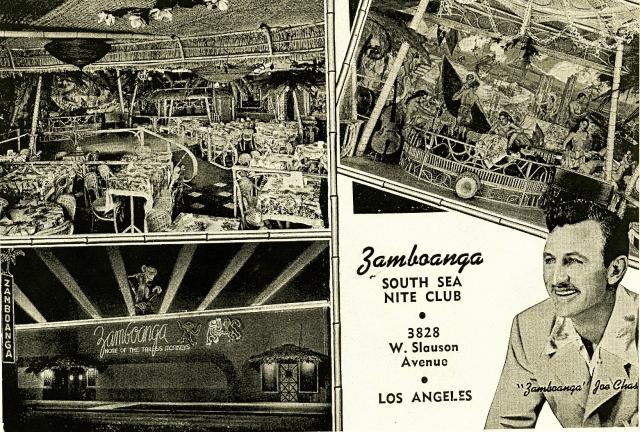 which was discussed in length here on TC, in one of those fine threads that illicited owner family response!:

http://www.tikiroom.com/tikicentral/bb/viewtopic.php?topic=7557&forum=1&start=30

Two postcard interiors of the Zamboanga can be seen in Tiki Modern on pages 72 and 144 (thanks to Sabu and Jim Heimann)

Joe Chastek is also quoted on the back of that Paul Page album above.

And in closing, for everybody's enjoyment (also visible in Tiki Modern p. 327), one of those fine "embossed breast" feature match books: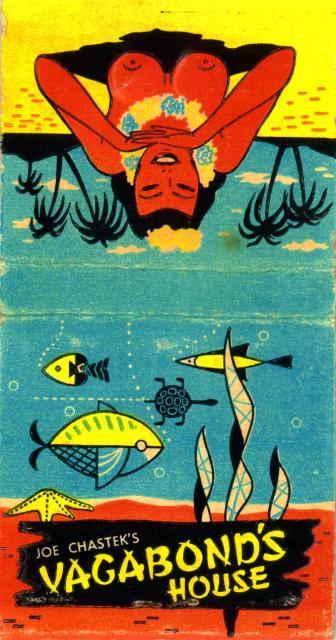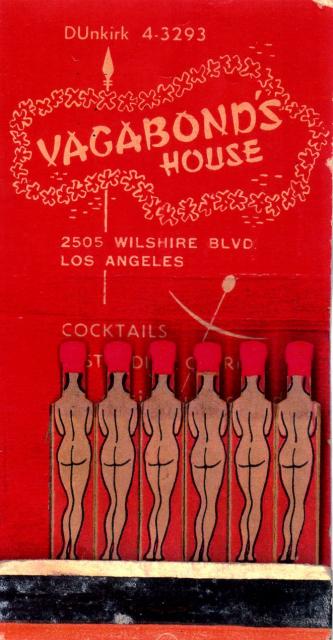 ..and, by the way: The collection of poems entitled "Vagabond's House", which became Don Blanding's greatest success, was first published in 1928. Don The Beachcomber opened in 1934. Has it been ascertained yet where Ernest Beaumont Gantt took his artist's name from?




[ This Message was edited by: bigbrotiki 2008-07-11 21:31 ]

&nbsp


&nbsp