bigbrotiki
Tiki Socialite

Joined: Mar 25, 2002
Posts: 11594
From: Tiki Island, above the Silverlake


Posted:

2008-12-01 12:40 pm

&nbspPermalink

So, while we all are eagerly awaiting a complete photo-report of the findings, here another example of brochure/postcard archeology, though this one is from a known-to-still-exist establishment (this brochure comes courtesy of Florida Tiki archeologist extraordinaire Kailuageoff):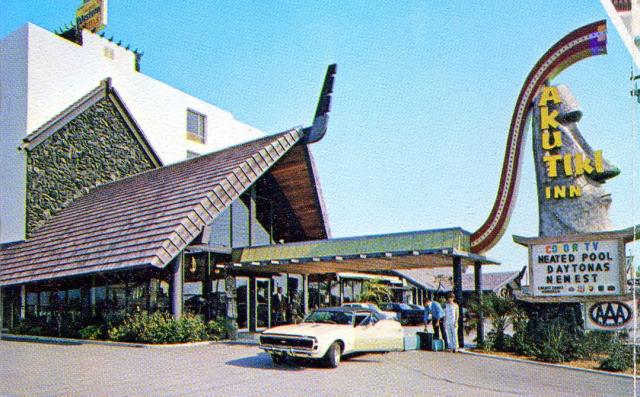 The AKU TIKI INN has been introduced on page 262 of Tiki Modern (and its highly stylized entrance Tikis on page 201). With this post I want to show what was there once in terms of Witco decor, and how again Witco served as an "affordable" (i.e. low budget) solution to provide Tiki decor for the late 60s/early 70 Polynesian theme places. Here we see a full shot of the front of the Hotel:




Above left we see the A- frame entrance and check in, in the middle (the flat part) was the lobby, and on the right the Traders Restaurant.
The lobby had a couple of Witco pieces....




...which we can see better if we zoom in further and lighten up the shadow detail:



Like the Witchdoctor wall hanging on the left, and the God of Good Fortune fountain,
which fed a pond crossed by a bridge that led to the Traders Restaurant.
Here's a better shot of that fountain from a Witco catalog:




The Traders was a far cry from a full fledged Tiki palace:




......but zooming in allows us to find Witco details like a mask, a Witco shelf, and a Warrior wall hanging: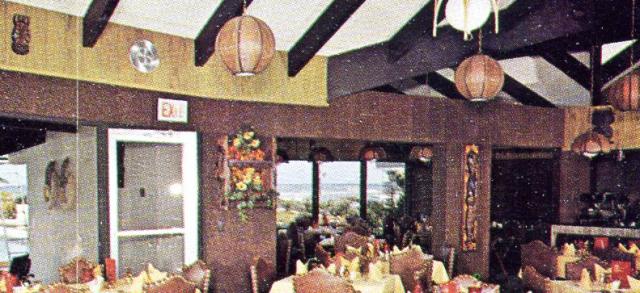 Plus it had a view on the lush jungle foliage by the pool:




The Traders Lounge wasn't that much more elaborate:



...but had strangely colorful wall masks and Witco Easter Island Tiki railing posts: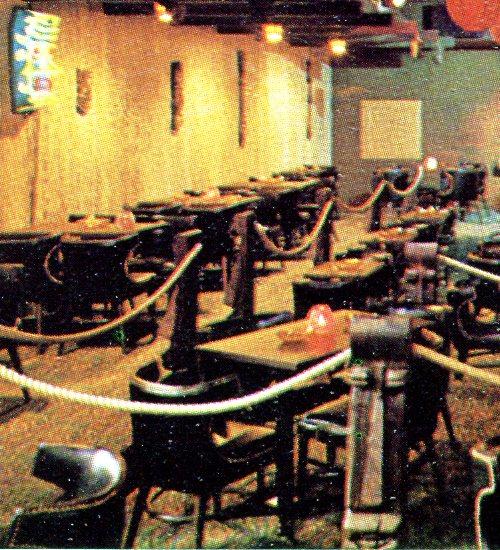 This post shall serve as yet another example of how much fun urban armchair archeology can be with a basic scanner. By zooming in and blowing up details. I was able to carve out objects from this brochure that the human eye, even with a magnifying glass, could make out that well.


[ This Message was edited by: bigbrotiki 2008-12-08 21:16 ]

&nbsp


&nbsp