Trader Tom
Tiki Socialite

Joined: Jan 26, 2006
Posts: 904
From: West Hills, CA


Posted:

2008-08-08 11:56 pm

&nbspPermalink

Tiki Al just got back from Shanghai and invited my wife and I over to Bahooka for dinner tonight where he unveiled his first prototype mug to us. The "Tiki Tower" holds a whopping 64 ounces. For those of you that go to Bahooka, that's two salad bowls worth of booze!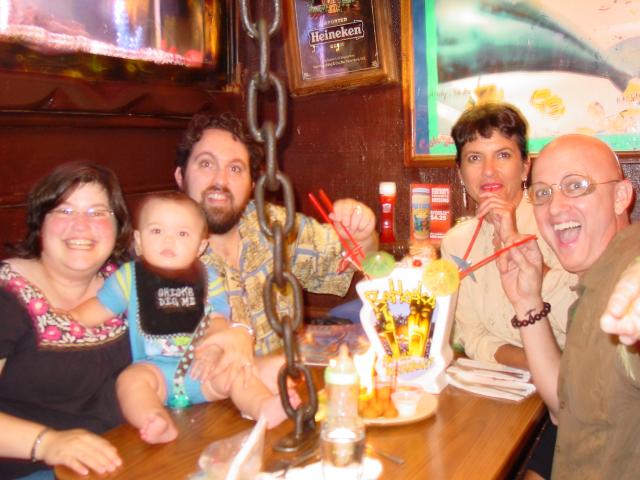 More on this unique mug...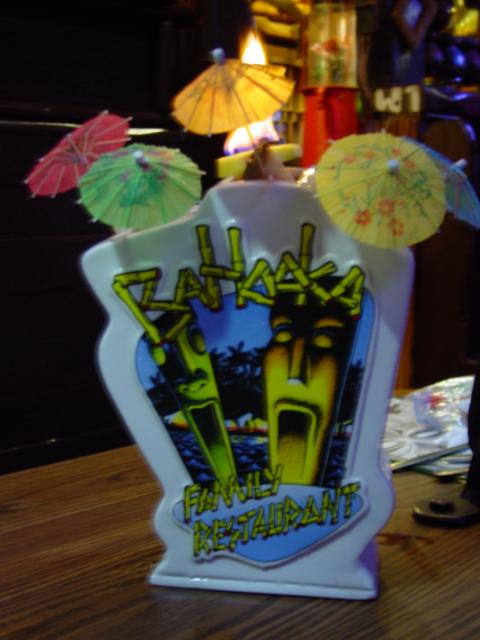 It's not made of ceramic. It's made of porcelain. Yes, porcelain. When he requested a ceramic version from the company, they looked at him with distaste and said they don't deal with ceramic!

The front side is a perfect reproduction of the Bahooka art that graces their website and t-shirts. It is fire baked right on. The back has all the information. The top has three openings. Originally, Al's design called for a small reservoir in the middle for overproof rum that could be lit on fire, but they didn't get the concept and made it a third hole. If these get put into production, the reservoir in the center would be adjusted accordingly.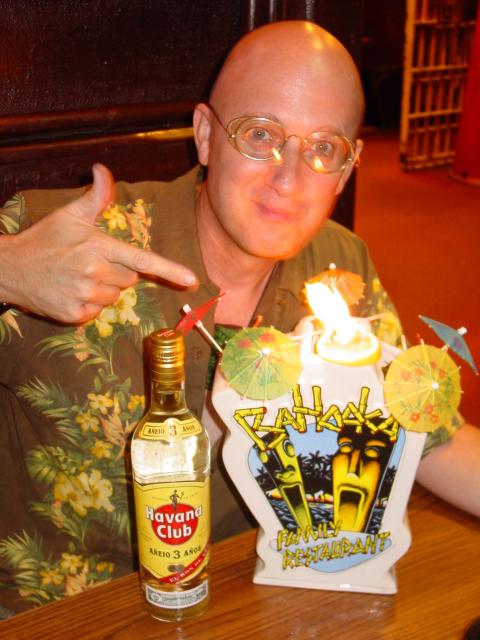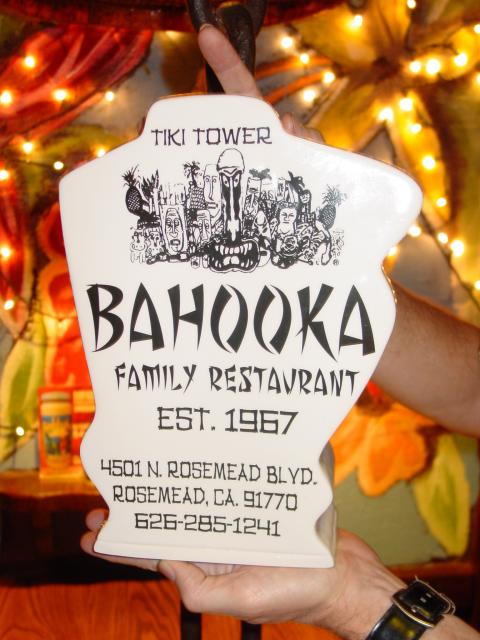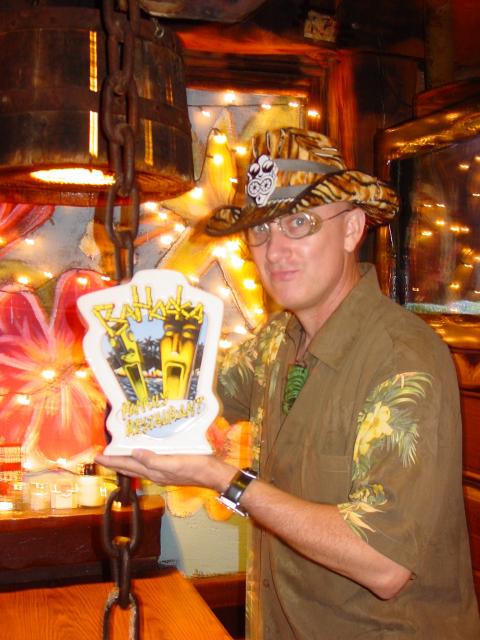 I don't know if the restaurant will be interested in ordering the Tiki Tower since they still have a surplus of 40th Anniversary mugs from last year, but if you like the tower and you go there, tell them what you think. If they hear there's interest, they may authorize Al to start cranking them out.

I tried to buy his artist proof, but he wanted my first born son (That's why Joe looks so concerned in some of our photos.).

Also, if you like the idea of a porcelain mug and the quality of the Tiki Tower, talk to Al at Oasis (He'll be there) or feel free to contact him at "Al Zequeira" <tikialz@hotmail.com>


_________________



[ This Message was edited by: trader tom 2008-08-10 00:28 ]

&nbsp


&nbsp



Trader Tom
Tiki Socialite

Joined: Jan 26, 2006
Posts: 904
From: West Hills, CA


Posted:

2008-08-09 12:48 am

&nbspPermalink

By the way, Al gave me that bottle of Havana Club Rum. That baby's gonna get opened at Oasis!

_________________



[ This Message was edited by: Trader Tom 2008-08-09 00:48 ]

&nbsp


&nbsp