MadDogMike
Grand Member (8 years)


Joined: Mar 30, 2008
Posts: 9048
From: The Anvil of the Sun


Posted:

2010-02-17 08:28 am

&nbspPermalink

Kinny, Wendy, Beady, Zero-y - THANK YOU


Eric, I did try lighting a fire in my tiki torch platter - it immediately started making popping and cracking noises that scared me so I chickened out and doused the flame. I think an alcohol flame heats too quickly for ceramic



Yep, Jason - you inspired me to make the mamms. But it doesn't go with my Late Century Evangelical Prude decor so I found a sucker to give it to. My wife wouldn't let me hang it on the wall next to her Thomas Kincaid Scripture Plate collection

Imagine that!

I was deeply honored to be included in the Squid Fresh Pork Virtual Luau Pig Show. I must admit I was a little nervous when I saw the lineup of esteemed artists but I had a great time with it. I even tried my hand at creative writing - no cheating; you have to read the story before viewing the pig

It was dark and troubled times on the MadDog Mike farm. A dry Spring had blazed through to a hot and parched Summer. The corn and hay had wilted in the fields and now animal feed was scarce. Farmer MadDog knew that soon the livestock would have to go, but how to decide which would go first? Not Jack, his early morning crowing alarm clock. Not How Now the brown cow with her milk or Bo Peep with her warm wool. And surely not Mud Pie the pig!

Since there was no harvest, MadDog had plenty of free time on his hands and had taken to reading to while away the long hours. On his last trip to town, he had picked up Frankenstein at the library. Now he read by lamplight to escape his agonizing dilemma.

Suddenly, the burdened farmer sat bolt upright in his chair – he had an idea! He picked up the lantern, grabbed his Winchester and the sharpest knife from the kitchen then slugged down the last of the moonshine to fortify himself for what needed to be done. If only he could combine the attributes of all the animals together, there would only be one mouth to feed! He would create…
FRANKENPIG!!!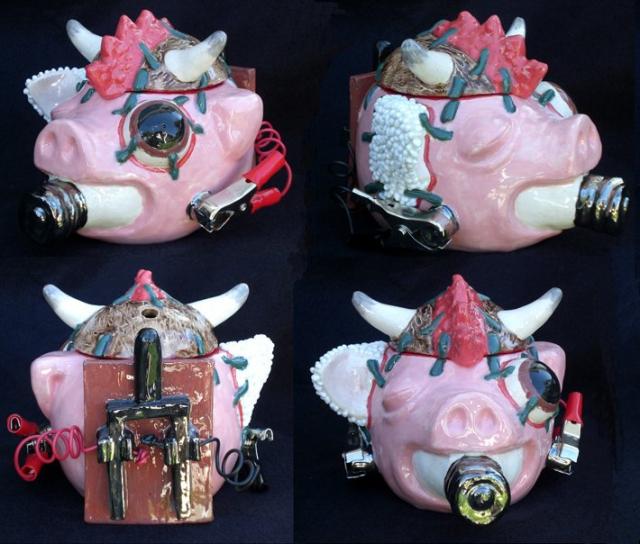 _________________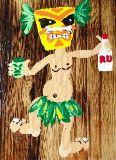 &nbsp


&nbsp