Tiki-Kate
Tiki Socialite

Joined: Sep 21, 2003
Posts: 1700
From: Yucaipa, CA


Posted:

2008-08-31 7:22 pm

&nbspPermalink

Yesterday I finally achieved one of my silliest personal goals ever. I completed Zulu Magoo's Tiki Tour of Southern California. Back in 2005, Mike published a list of tiki locations in and around Orange and Los Angeles Counties which he gave out at Oasis V. The list consisted of more than 50 sites.

Earlier this year, I found a matchbook from the Royal Tahitian in Ontario. I thought, "What an amazing place this must have been," and I wondered if any of the bones were left. I went home and did a TC search and found Johnnie velour's post from 2003 stating that the building was about to be torn down. I don't know why I felt the need to see it for myself. I swung by one day on my way home and found the building still standing. I also met an employee who told me some great old stories about the place.

That seemed to have sparked something in me. I got out my copy of the Tiki Tour to see how many places I had already visited. 16. Yes. 16 out of more than 50. Lame. I've spent the past five months hitting the other 36 locations. I live out toward Palm Springs, so I'm over an hour away from most of these locations. This project got much tougher as the price of gas continued to rise.

I really wish I had started sooner because so many of these places have disappeared.



Here is what I did find.

Aloha Arms Apartments - Pico Rivera

Beautiful, but also scary and gang-ridden. Going here alone was a very bad idea.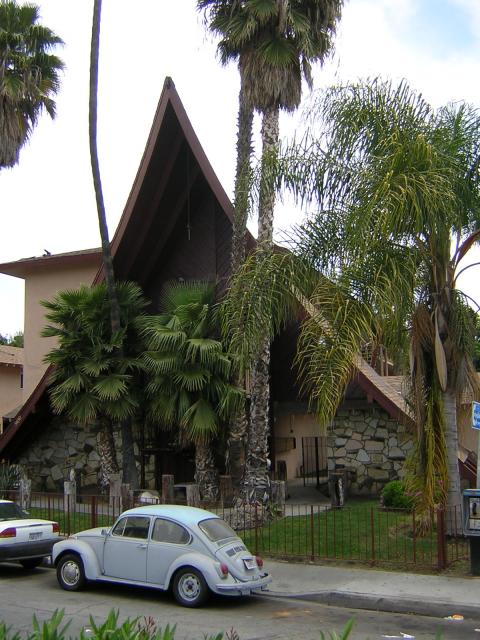 Paradise island Apartments - Pico Rivera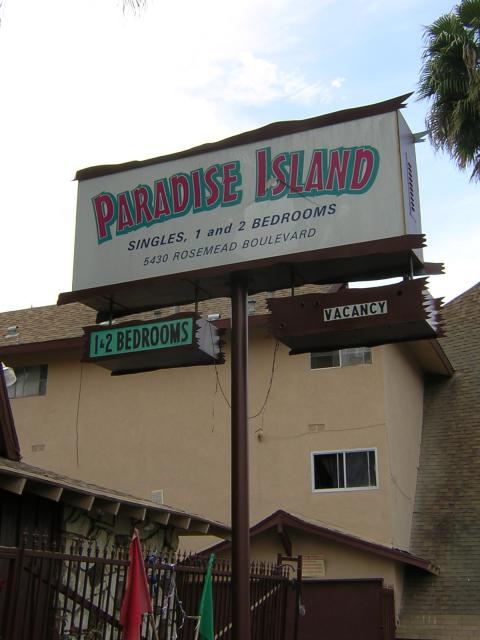 Kapu Tiki Apartments - Pico Rivera


Bahooka Restaurant - Rosemead

I try to make it out to Bahooka at least once a month for my pile of ribs. I've been doing this for several years now, and this is the only picture I could find. We're at Bahooka. I swear.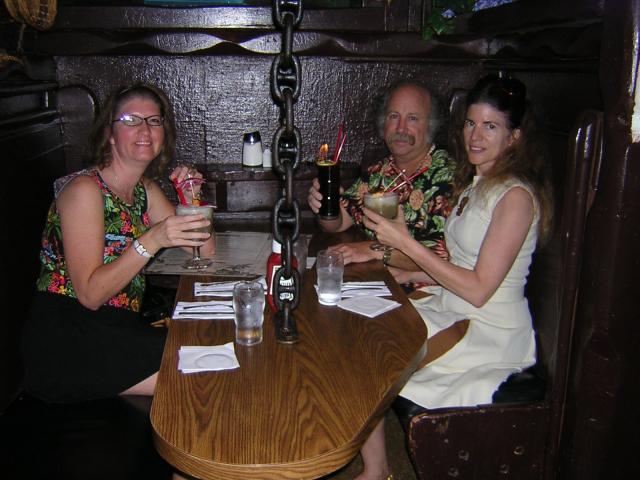 Kahlua Apartments - Rosemead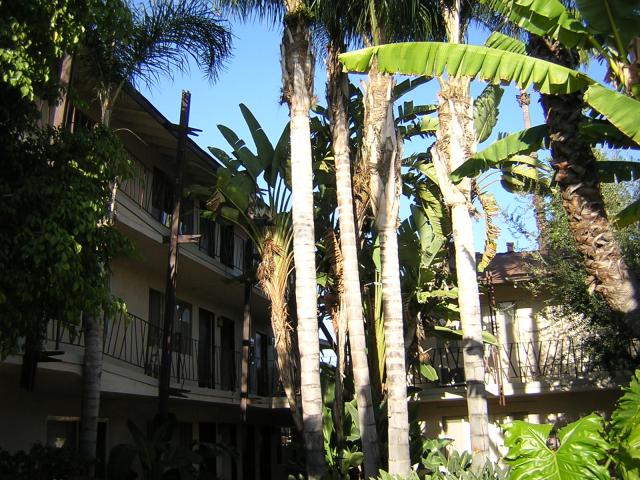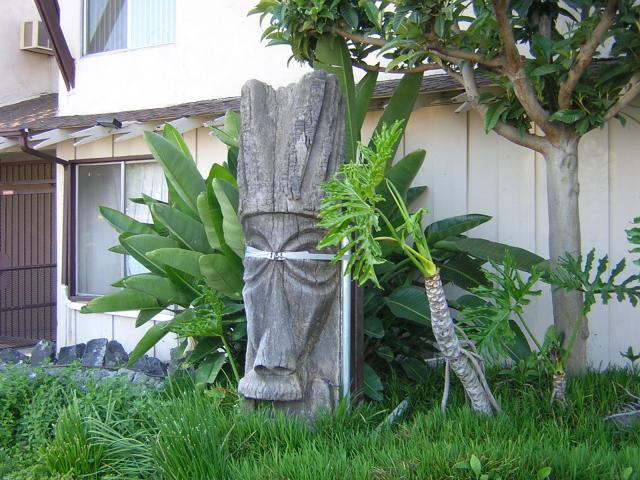 Kona Kai Apartments - San Gabriel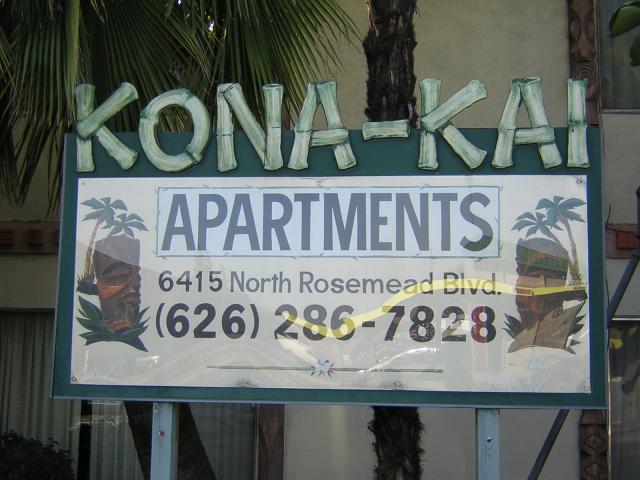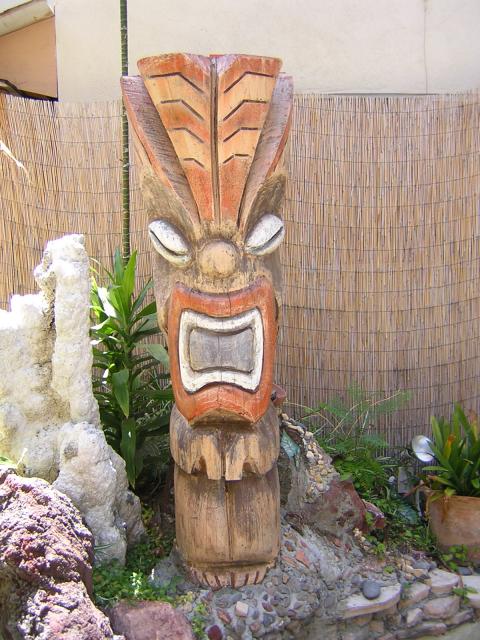 Outrigger Apartments - Pasadena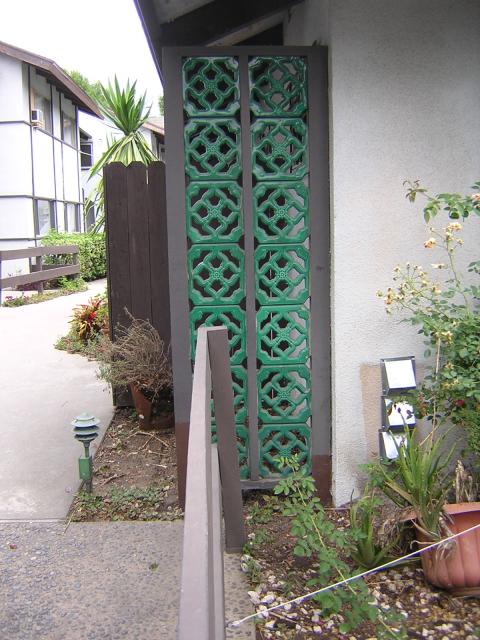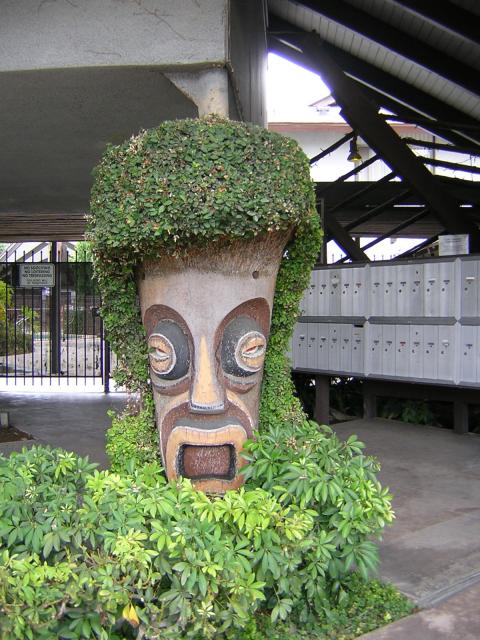 Kona Kai Apartments - Torrance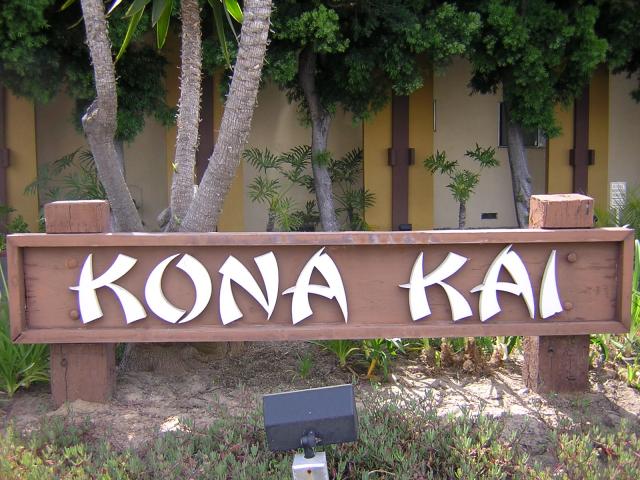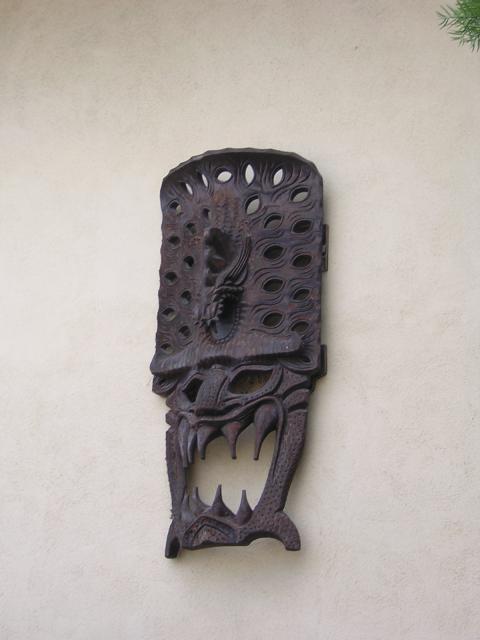 Eli Kai Apartments - Torrance
Tiki Apartments - Torrance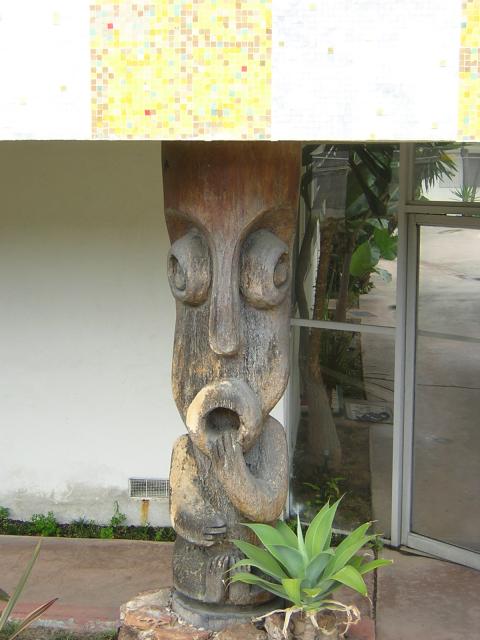 Samoan Sea Apartments - San Pedro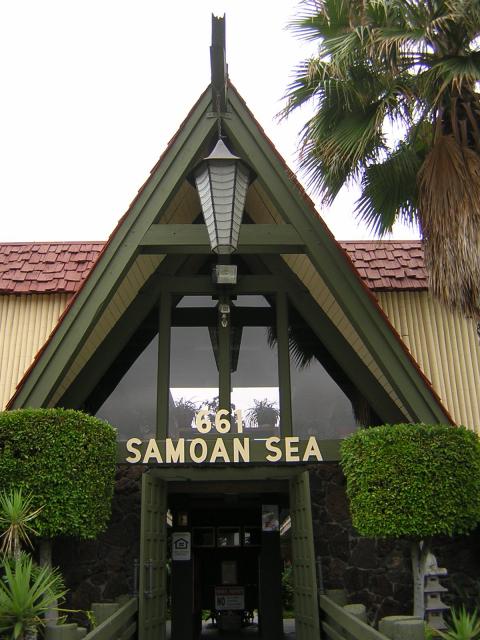 Islander Apartments - Santa Ana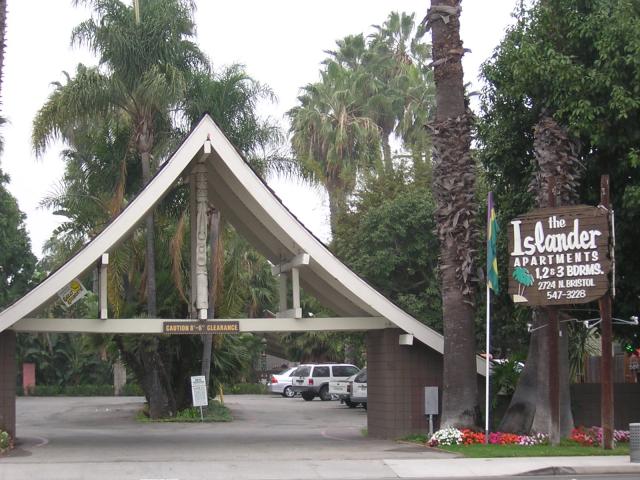 Hanakiki Apartments - Santa Ana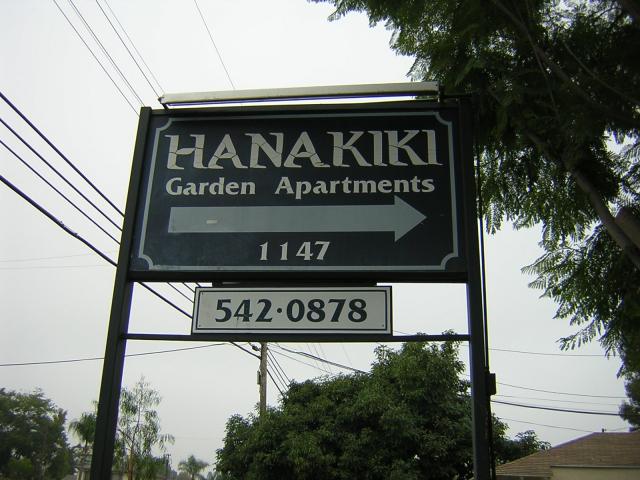 Kona Luanii Apartments - Anaheim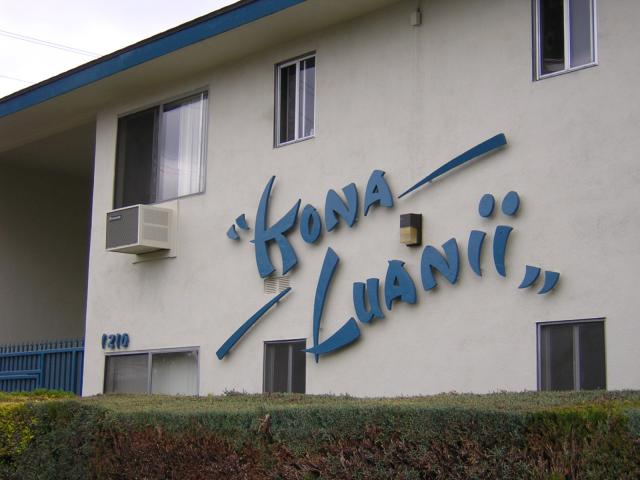 Oceanic Arts - Whittier

I visit Oceanic Arts once a month without fail. I make one purchase, and it is always something that you can only buy at OA. I spend a lot of time admiring all of the flotsam and jetsam that fills the place. This is my favorite lamp.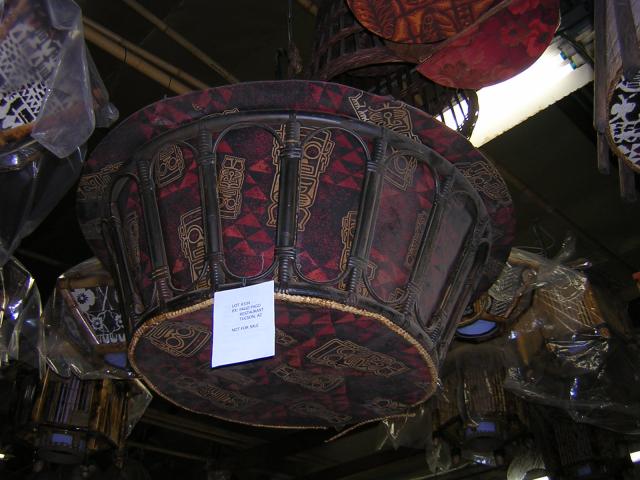 Islander Apartments - Gardena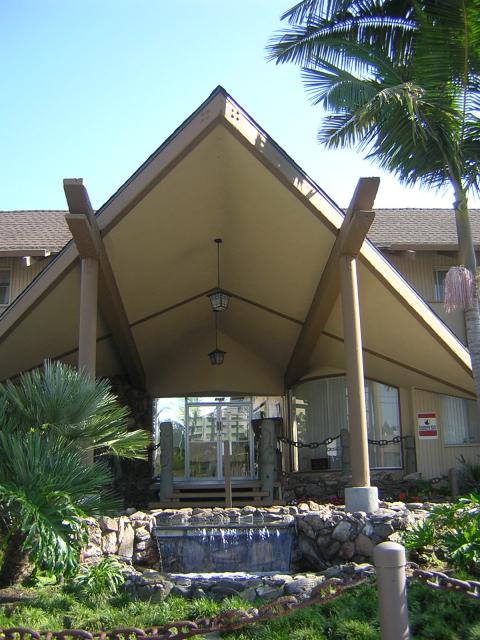 Tiki Apartments - Los Angeles

Gone. They are now nameless box apartments.

Purple Orchid - El Segundo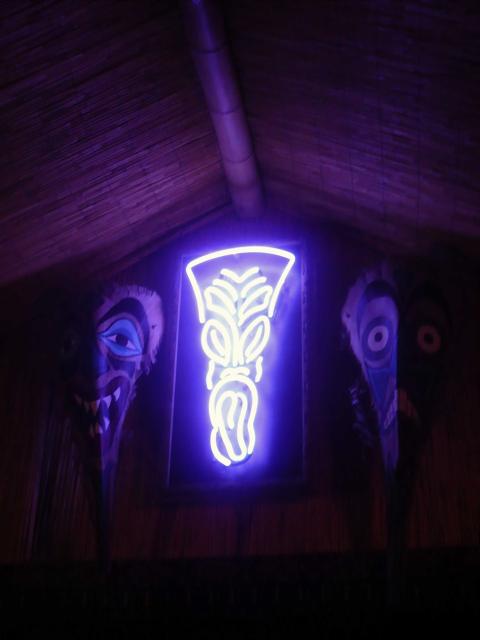 Tiki Aloha Apartments - Torrance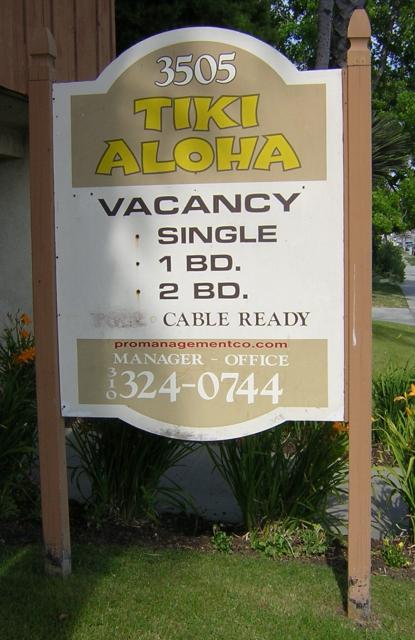 Exotic Isle Apartments - Alhambra

Now the Jade Gardens. No tikis remain.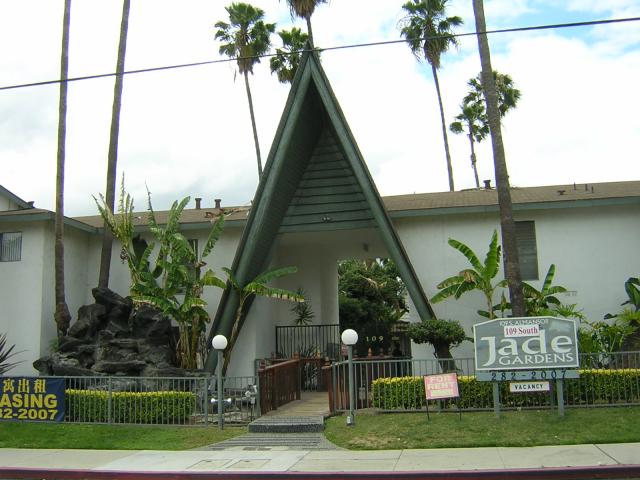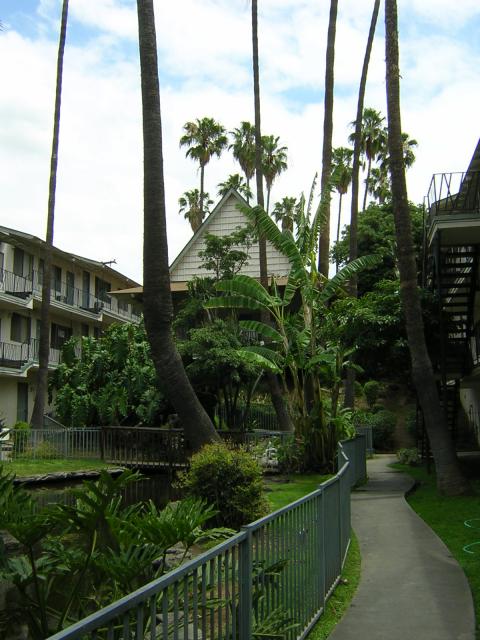 Tahitian Village Apartments - Reseda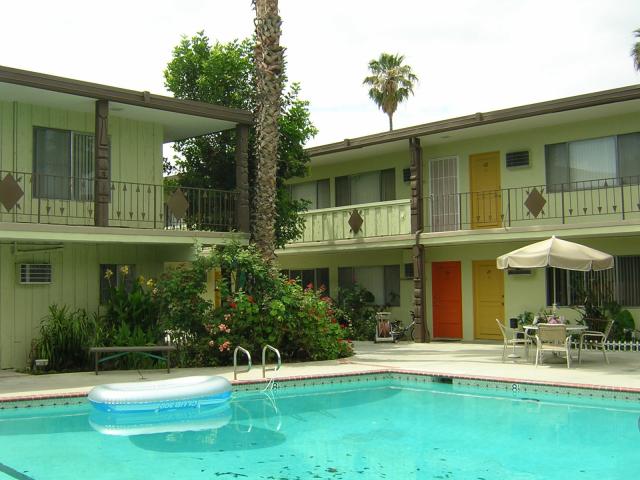 Tonga Hut - North Hollywood

This is another one of those places that I visit frequently but could only find one usable picture. These are Tiki Diablo's mugs.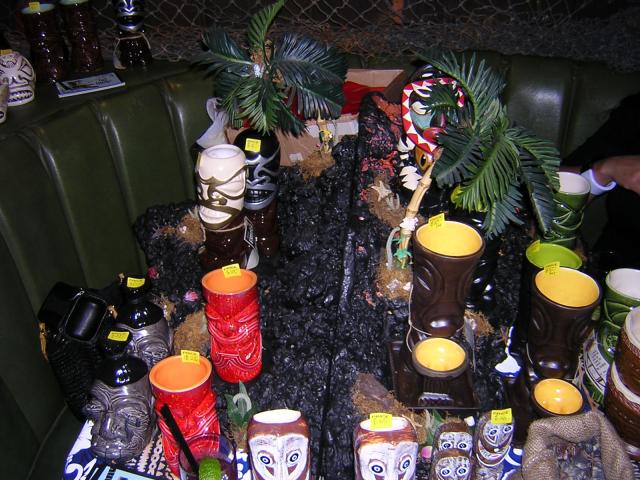 Island Village Apartments - Fullerton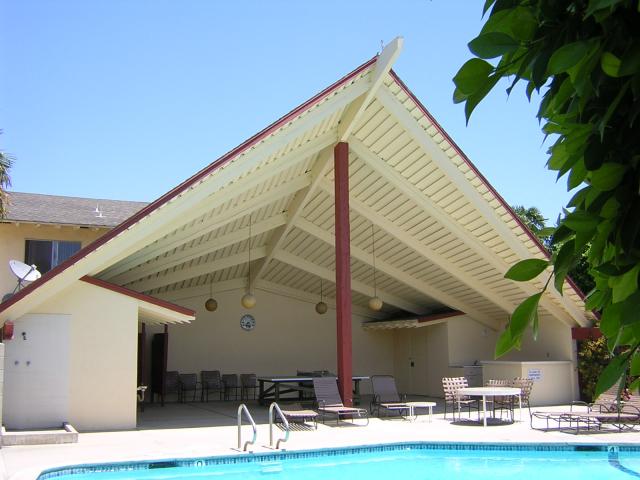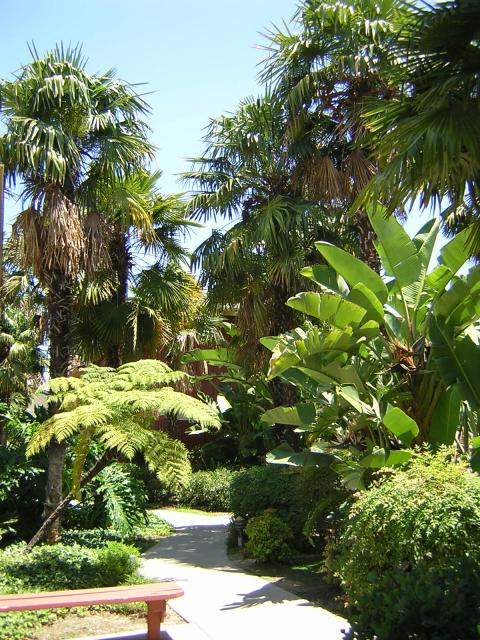 Hawaiian Village Apartments - Norwalk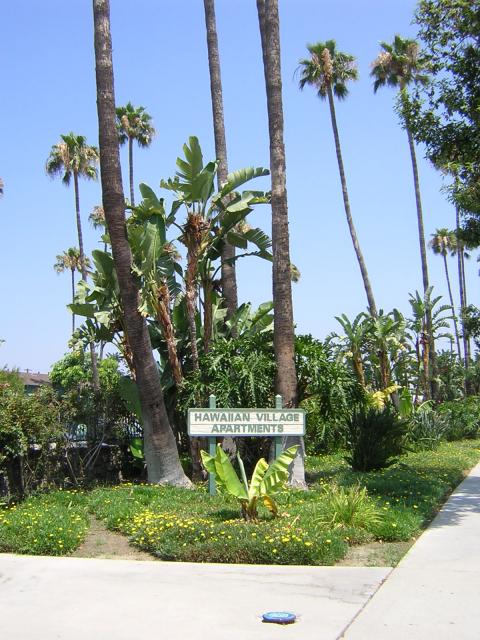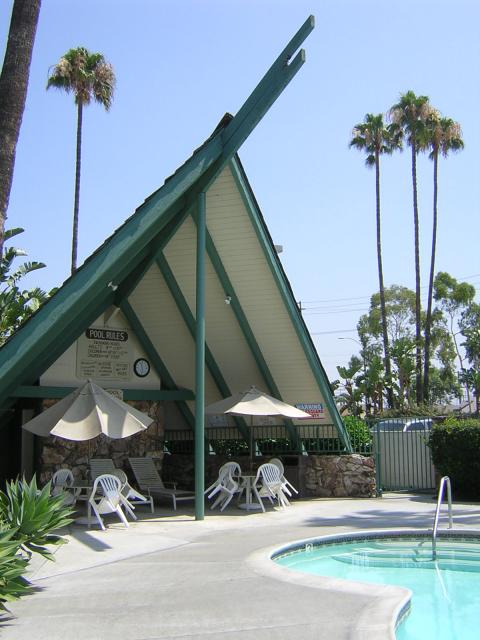 Kona Gardens Apartments - Anaheim

Now the Hidden Village Apartments. No signs of tiki anywhere.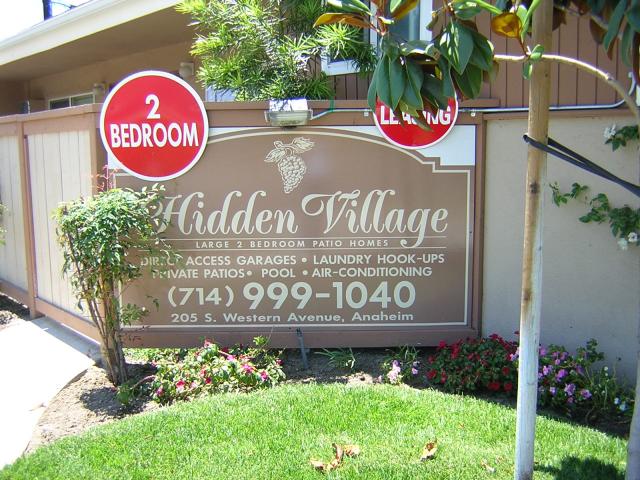 Kona Gardens Apartments - Garden Grove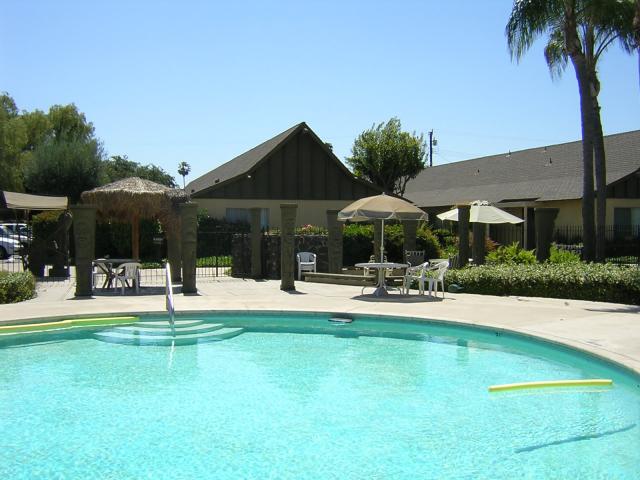 Kona Kai Apartments - Westminster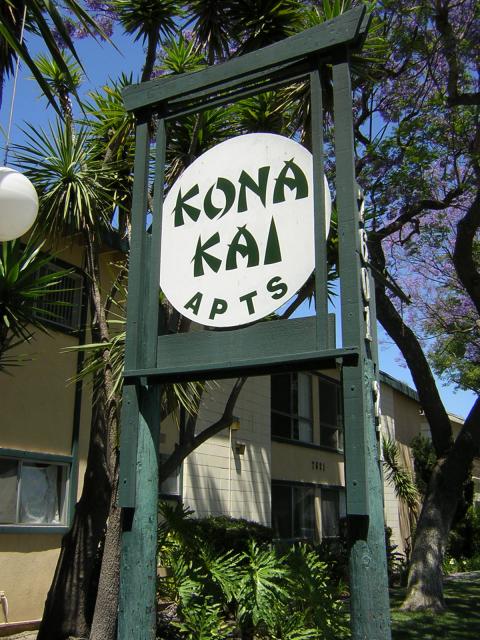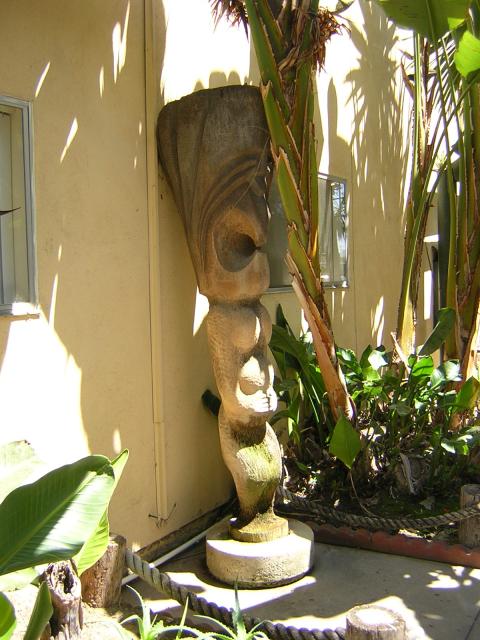 Kona Kai Village Apartments - Glendora

Now the Valley Glen. Boo.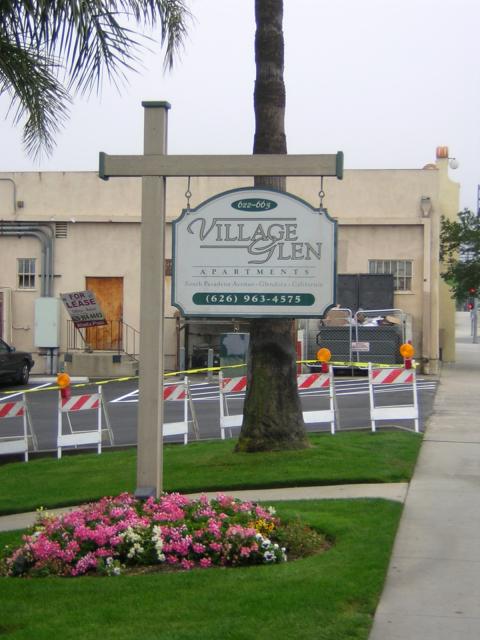 Hale Hawaii - Torrance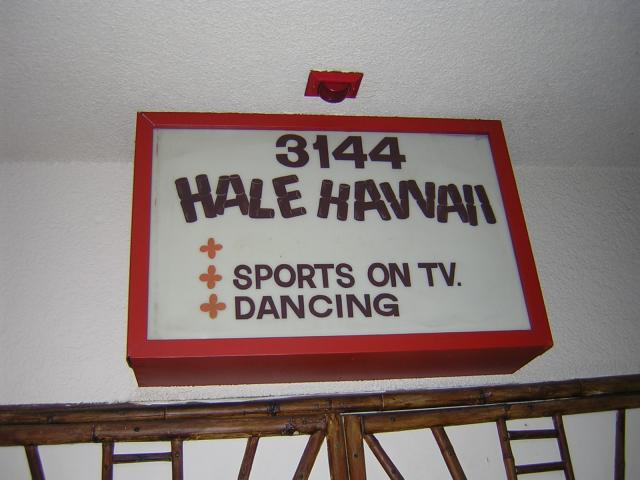 Tony's on the Pier - Redondo Beach

I've been to Tony's and yet could not find a single picture. I was there last month and took this shot of another building on the pier.



Hurricane Room - Lawndale

I could not find any evidence that the Hurricane Room still exists. I followed the directions in the guide, but all I found was La Bamba.

Trader Vic's - Beverly Hills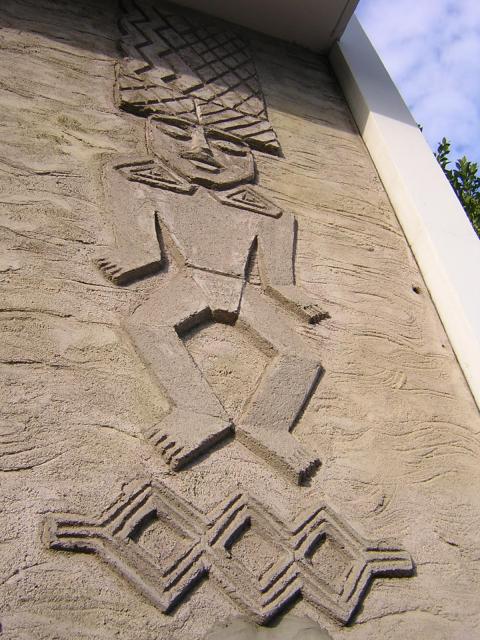 Islander Motel - Eagle Rock
Royal Hawaiian Motel - Hollywood



Java Lanes - Long Beach

I had to scan this one. I took it before I owned a digital camera. The Java Lanes is long gone.



Tiki Apartments - Los Angeles

Gone. Another nameless box apartment.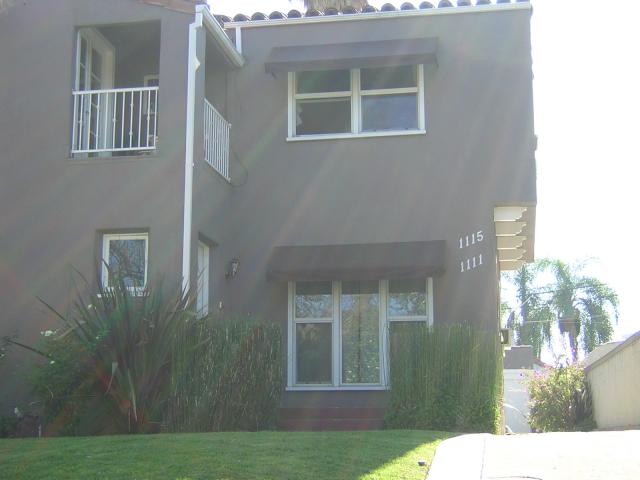 Mauna Loa Gardens Apartments - West Covina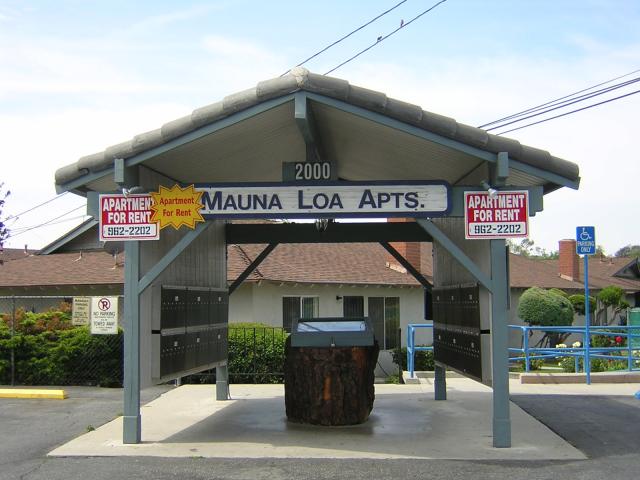 Maui Apartments - West Covina

Now the Atrium. Serious boo.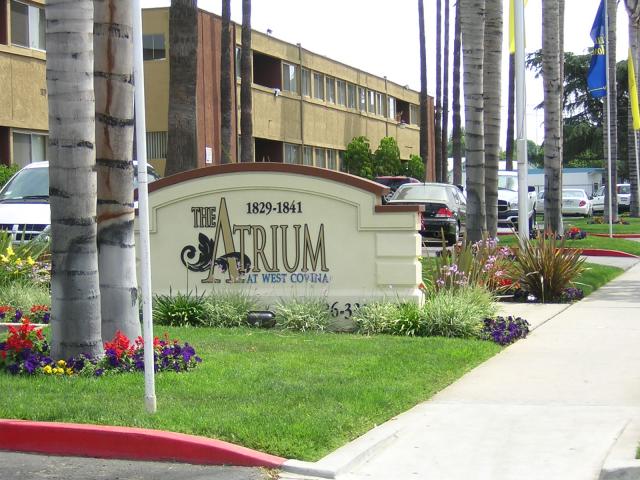 Pacific Isle Apartments - West Covina

Now the Oasis Apartments. Still stunning.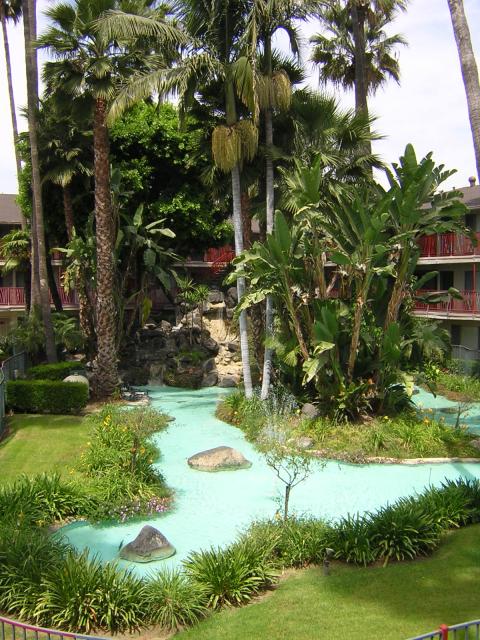 Aku Aku Motor Inn - Woodland hills

Now a Best Western. Boo again.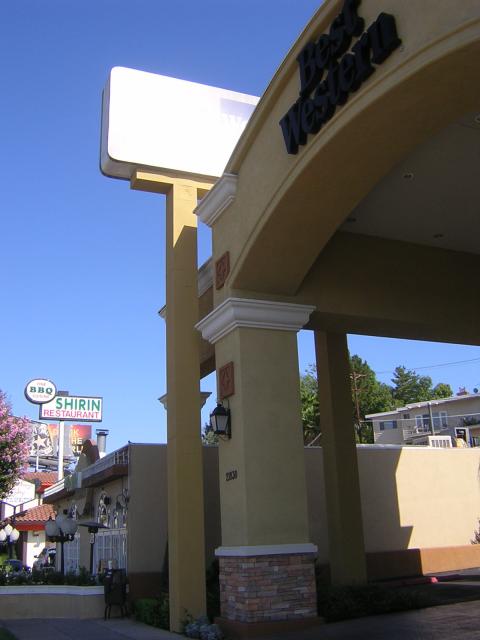 Tiki-Ti - Hollywood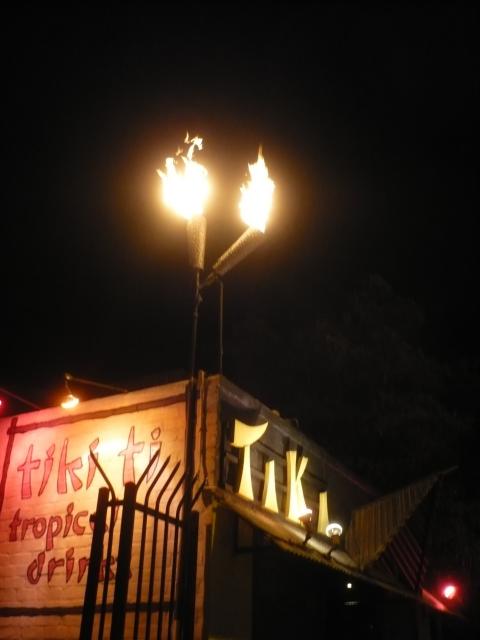 Sam's Seafood - Huntington Beach

Now Kona.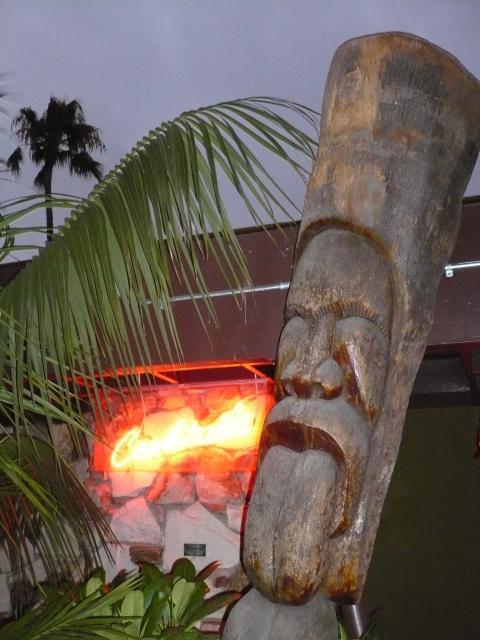 The Warehouse - Marina Del Rey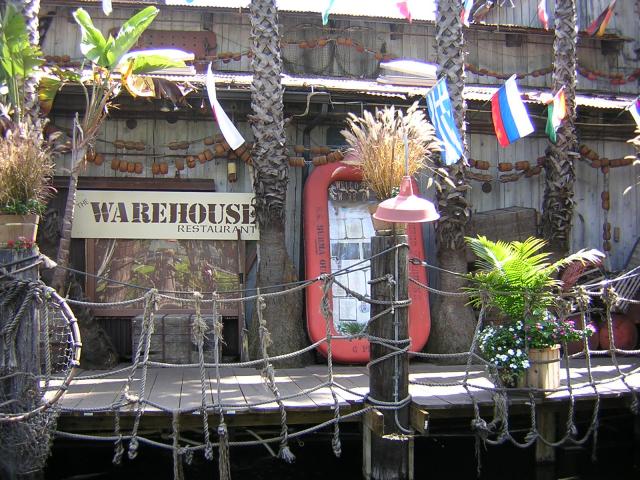 Don the Beachcomber - Marina Del Rey

No longer operational, but still a swell building.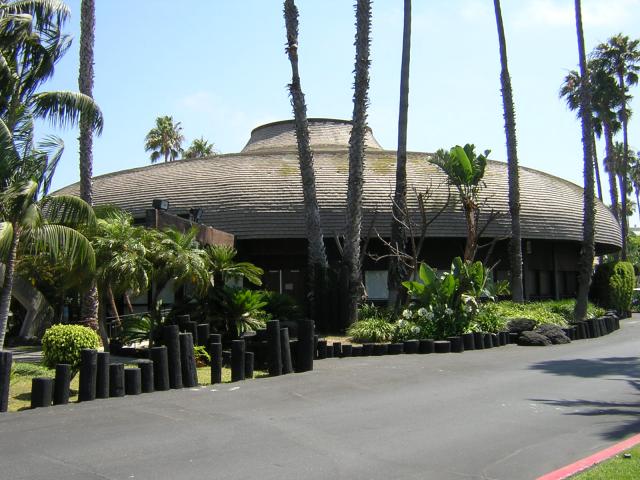 Horace Heidt's Magnolia Estates - Sherman Oaks
Shangri-La Apartments - Sherman Oaks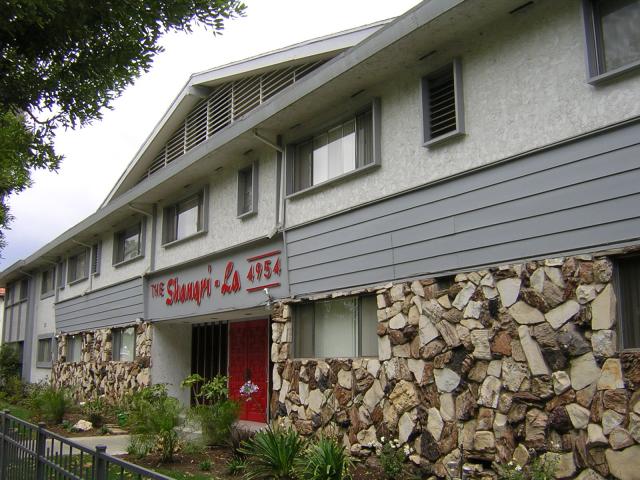 Kona Pali Apartments - Granada Hills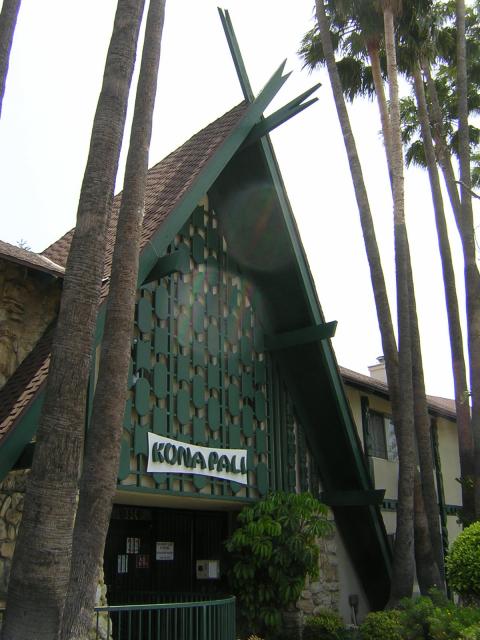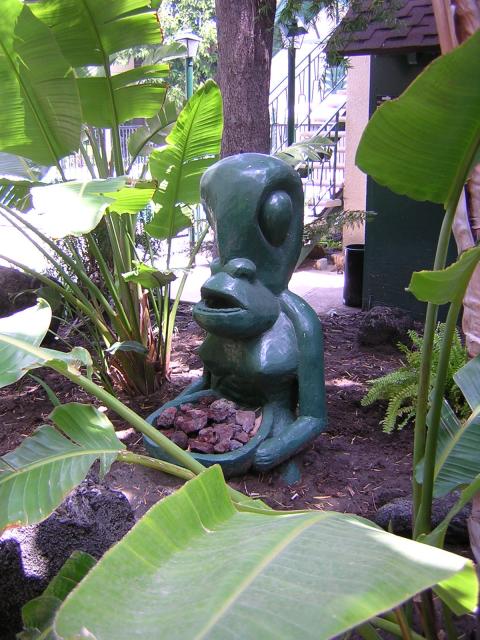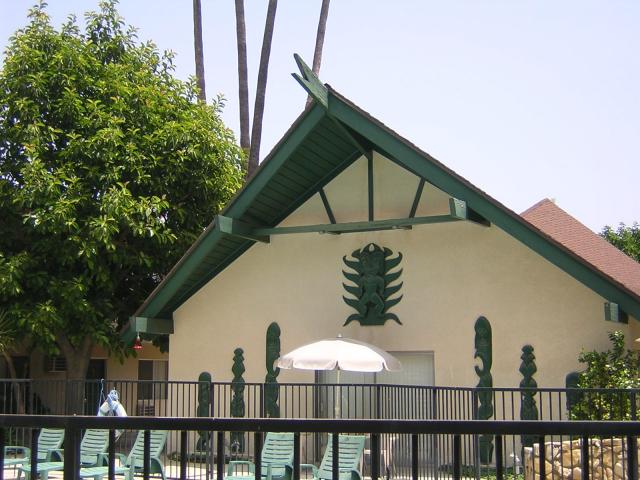 Caliente Tropics Hotel - Palm Springs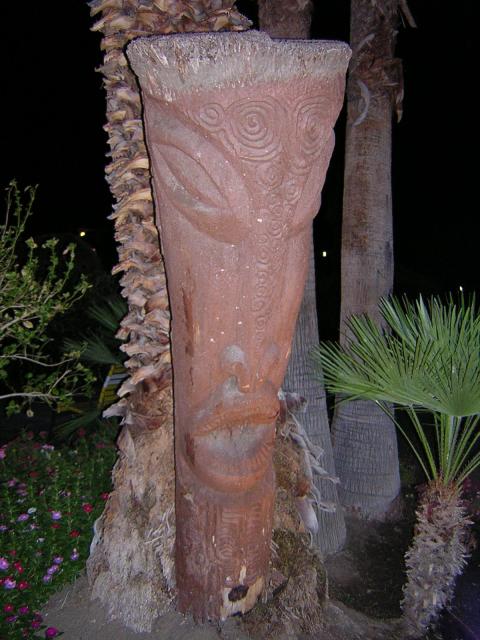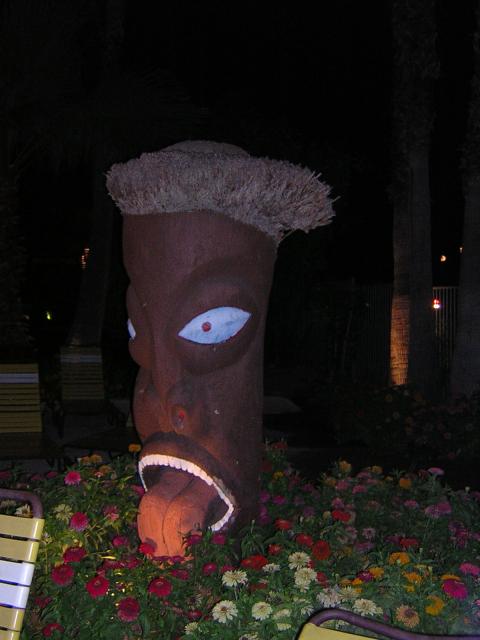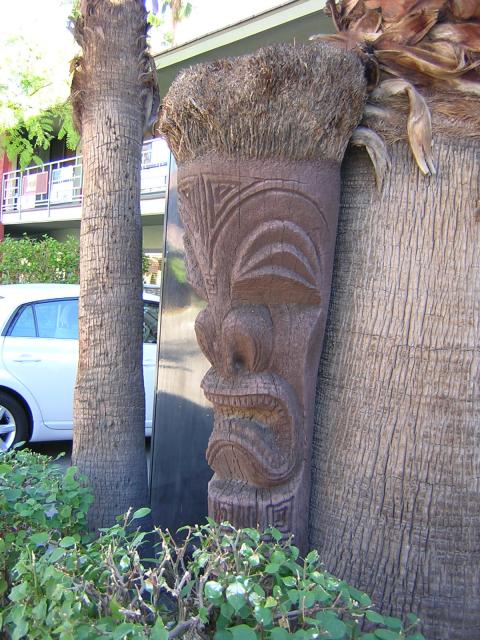 Royal Hawaiian - Laguna Beach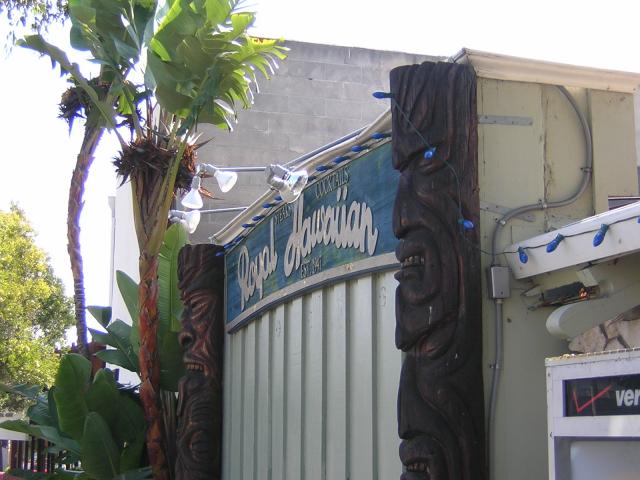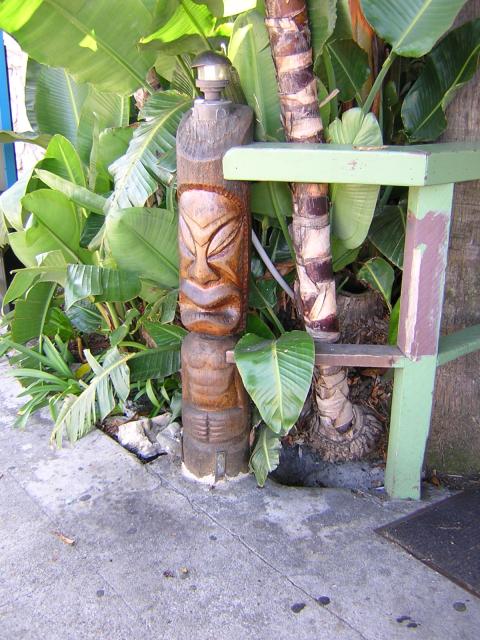 Islander Apartments - Inglewood
Unnamed Tiki Apartments - Duarte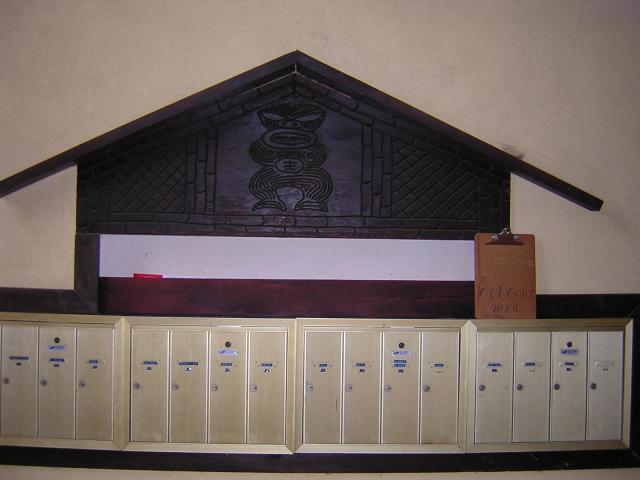 Lucky Tiki - Mission Hills

I never made it to the Lucky Tiki while it was open. Here are the remains.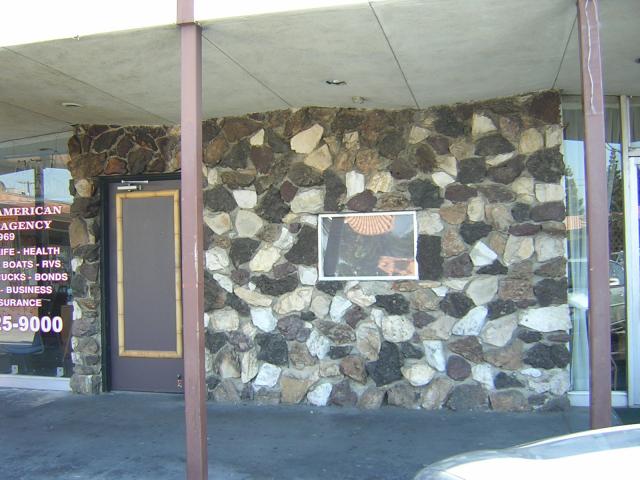 I could not seem to find any pictures of the places that I frequent most often. I know that I take them. I just have no clue where they are. (I borrowed the photos of Sam's, Tiki-Ti and the Purple Orchid.)

Thanks again for the guide, Mike. This was so much fun.



_________________



&nbsp


&nbsp