Dustycajun
Tiki Socialite

Joined: Nov 16, 2007
Posts: 5112
From: Santa Barbara, CA


Posted:

2008-10-24 4:24 pm

&nbspPermalink

I recently acquired a collection of matchbooks from different Don the Beachcombers. I started looking into how many locations there were and what paper items (matchbooks, postcards, menus) were around for each location. Based on the listings contained on the back of the more modern matchbooks and the information I found on the web, I compiled the following list of 33 locations plus two locations that were advertised but never existed. I have added the opening dates and addresses and reorganized them chronologically based on info from Sven's menu and the web.

1. Hollywood, California, 1934
Original location, 1722 N. McCadden Pl - named Don's Beachcomber Bar.

2. Hollywood, California, May 26, 1937
1727 N. McCadden Pl located across the street from the original.

3. Chicago, Illinois, May 1, 1940.
101 E. Walton Place

4. Beachcomber Jr. - After 1941
745 South Hill Street in downtown Los Angeles.

5. Waikiki, Hawaii - 1947
Kalakaua Avenue Don called this his Polynesian Village - built by Wimberly.

6. Palm Springs, California - 1953
1101 N. Palm Canyon Drive

7. Waikiki, Hawaii - 1957-58
Moved to the new International Market Place which Donn built.

8. Waikiki, Hawaii - 1961
Sells location (which becomes Dukes) and moves to the other side of International Market Place. The new location housed the famous Dagger Bar.

9. Las Vegas, Nevada - 1962
Sahara Hotel and Casino

10. St. Paul, Minnesota - 1966
St Paul Hilton

11. Corona Del Mar, California - 1969
3901 East Coast Highway

12. Marina Del Rey, California - 1970
13530 Bali Way, one of the round UFO buildings.

13. San Diego, California - 1970
1590 Harbor Island Drive, Harbor Island

14. Waikiki, Hawaii - 1971?
Moved to third location within the International Market Place at the Beachcomber Hotel.

15. Lahaina, Maui, Hawaii - early 1970s
Royal Lahaina Hotel, Kanaapali Beach

16. Dallas, Texas - 1974
8380 Meadow Rd., one of the round UFO buildings.

17. Oxnard, California - 1976
2615 Wagon Wheel Road, former Trade Winds restaurant site

18. Santa Clara, California
Stevens Creek Blvd., one of the round UFO buildings.

19. Houston, Texas
Gessner and Westheimer

20. Santa Barbara, California - 1977 to 1989 (based on my phone book research)
The Santa Barbara Inn 435 S. Milpas Street

21. Denver, Colorado - 1978 to 1982 (from Zulu Magoo)
Cosmopolitan Hotel, 18th and Broadway - moved in after Trader Vic's moved to the Hilton.

22. Malibu, California - After 1977
22878 Pacific Coast Highway, former Tonga Lei restaurant site.

23. Denver Colorado - 1979
Elitch Gardens

24. San Diego, California - 1980 (based on Sabu's ads)
Vacation Village

25. West Lafayette, Indiana - 1980
Hilton Inn/Lafayette Inn

26. Aurora, Colorado - 1981 (from Zulu Magoo)
Ramada Inn the second location in the Denver area.

27. Excelsior, Minnesota - 1982
Restaurant was called Don the Beachcomber's Mai Tai. Occupied former home of the Mai Tai restaurant on Lake Minnetonka

28. Peoria, Illinois - 1983
Ramada Inn

29. Denver, Colorado - 1986 to 1988(from Zulu Magoo)
Hilton Hotel, occupied the second Denver location vacated by Trader Vic's.

30. Disneyland California Adventure - 2001
Added per Tiki Kate's post - now closed

31. Don the Beachcomber Bar, Las Vegas - 2004 to 2006
Located at the Royal Star in The Venetian Hotel

32. Kailua-Kona, Hawaii - 2005
Royal Kona Resort 75-5852 Alii Drive

33. Huntington Beach, California - 2009
16278 PCH, former Sam's Seafood Site


Never Existed

Seattle
Memphis
Kendall (FL)
Miami
Manila
Singapore

I have also included Donn's Boats and his Encino House.

I think this is a complete list, let me know if there are some that I missed.

Now for the paper - I found something for 12 locations.

Hollywood
An interior postcard, artist rendering and a matchbook. The matchbook shows the original Don caricature.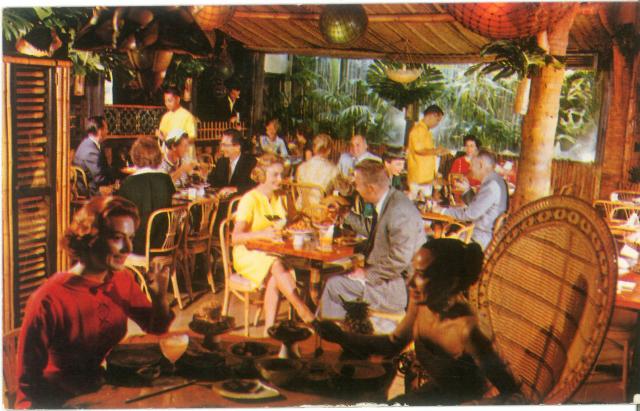 Chicago
All I have is this old postcard with both Hollywood and Chicago on the front. Found nothing with just "Chicago".





Palm Springs
A matchbook with an illustration of the building.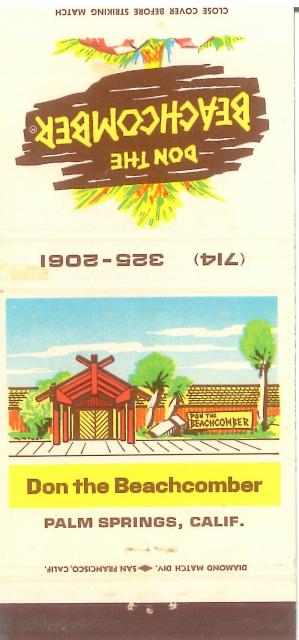 Las Vegas
The only location to use the stylized beachcomber logo. Exterior and interior (who designed that!) postcards and a matchbook.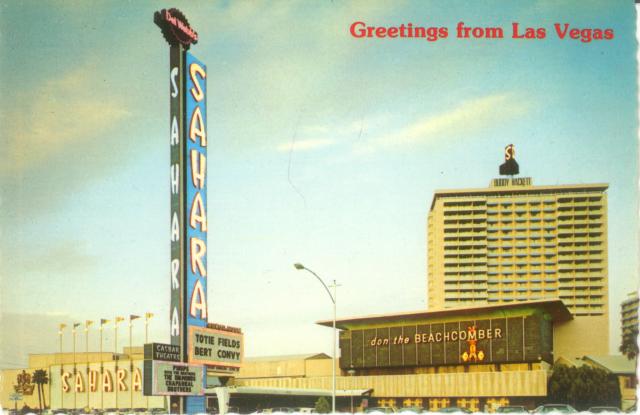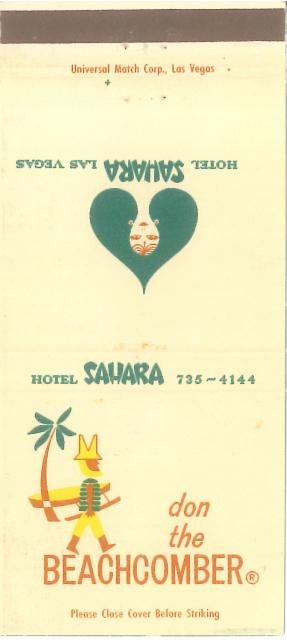 St. Paul
Two interior postcards.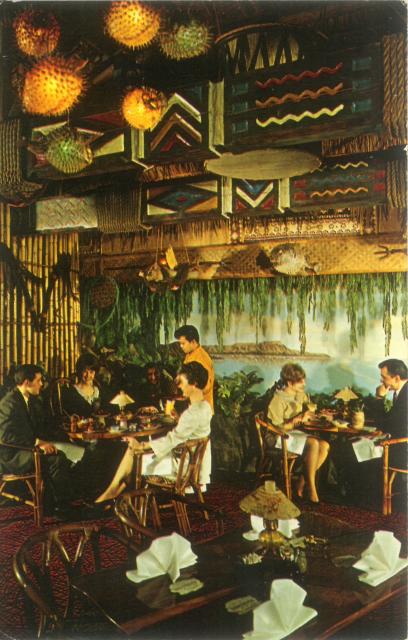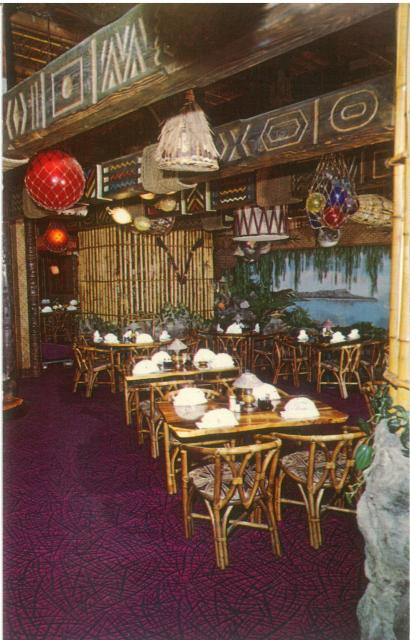 Marina Del Rey
One of the famous spaceship buildings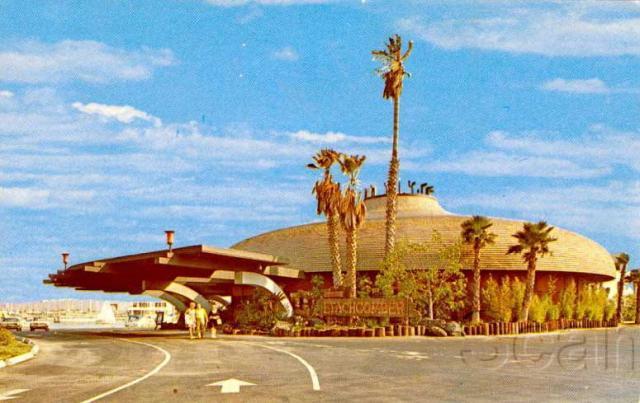 Waikiki
Postcards with exterior courtyard and luau scenes featuring Donn Beach himself.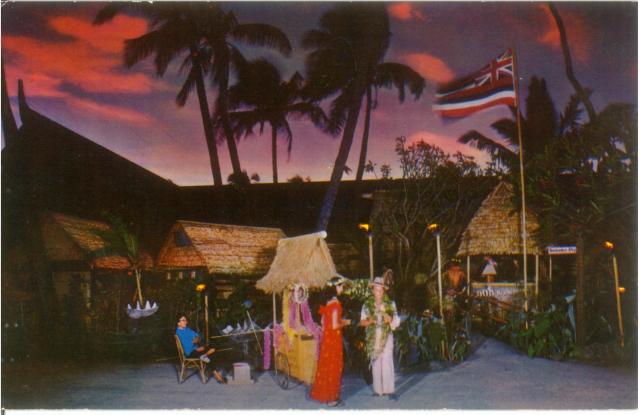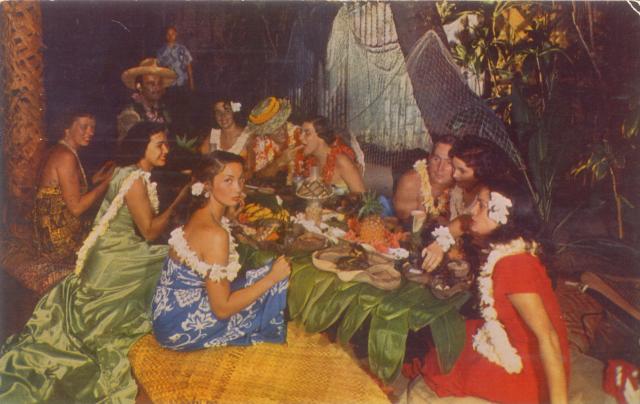 Dagger Bar
I had to throw in this menu I have from the Dagger Bar in Waikiki in honor of Martin Denny.





Lahaina
A matchbook from the new DTBC at the Royal Lahaina Hotel.



Corona Del Mar
A matchbook with an illustration of the building exterior.





San Diego - Harbor Island

This postcard provided by ZuluMagoo for the location on Harbor Island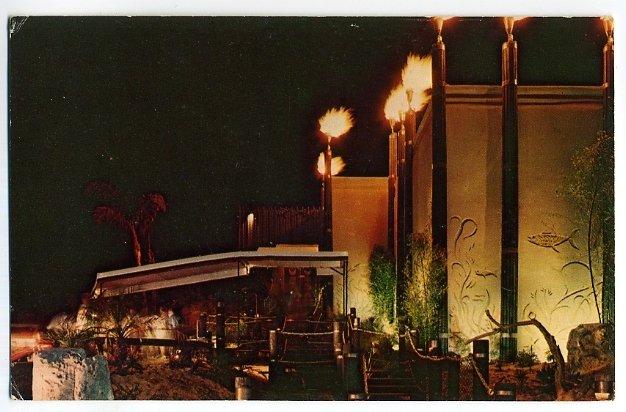 1971

These matchbooks state a Vacation Village location that appears to be incorrect and was never really there (as reported by Bosko)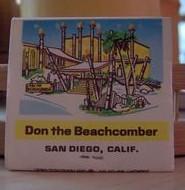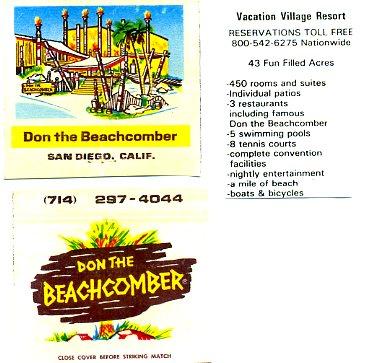 Dallas
An artist rendering (thanks to Sven) of another UFO building and a menu posted on a previous TC thread about the Dallas DTBC.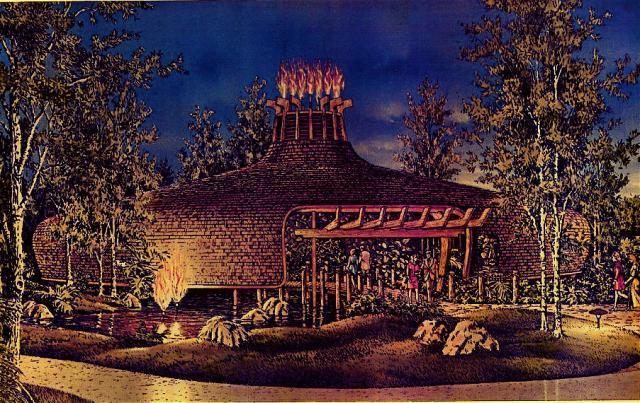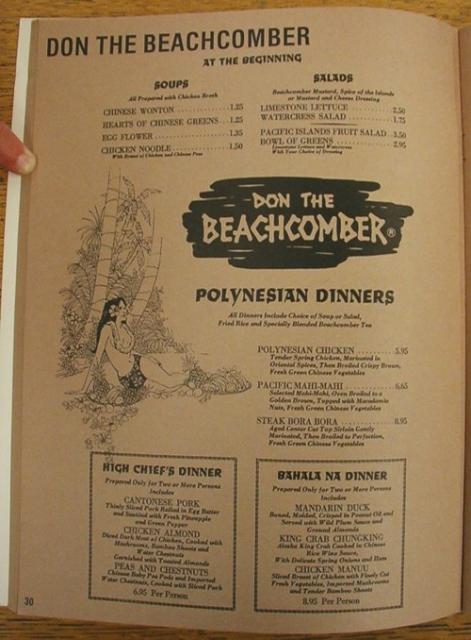 Kailua-Kona
I have this menu from Don's Mai Tai Bar located next to the DTBC restaurant as well as this picture from another post on TC.




So, we still need representation for the following locations:

San Jose/Santa Clara, California
Malibu, California
Houston, Texas

Anybody got anything on these? Feel free to add more images if you have them.

DC



[ This Message was edited by: Dustycajun 2017-01-24 11:18 ]

&nbsp


&nbsp