congawa
Tiki Socialite

Joined: Aug 11, 2008
Posts: 358
From: Long Beach, CA


Posted:

2008-09-24 5:07 pm

&nbspPermalink

I discovered another film from 1956 that features the Pago Pago in Tucson, Arizona. (Previously Cheeky Half posted some shots from A KISS BEFORE DYING, which also features it:)
http://www.tikiroom.com/tikicentral/bb/viewtopic.php?topic=302&forum=1&vpost=310594&hilite=kiss%20before%20dying

The following movie is CRIME AGAINST JOE, a low budget crime drama from Howard W. Koch Productions, starring

John

Bromfield

(who usually played good looking cads in his movies). The female lead is played by Julie London, but she doesn't sing nor does she appear in the two Pago Pago scenes (the actress playing the club singer in these shots is named Alika Louis).

I figured out the locale because

Bromfield

says he's going to the "Pango Pango" (n's pronounced), which I assumed to really be Pago Pago (though I didn't dream they'd use the real business name in the film--they did). Then there is a street sign named N. Oracle Rd., which I looked up on Google maps and--voila--it was in Tucson. The brilliance of the people on this forum told me the rest:
http://www.tikiroom.com/tikicentral/bb/viewtopic.php?topic=16506&forum=2&6
(Elsewhere in the film are some scenes in downtown Tucson, and mentions of the University of Arizona, etc.)

I did some screen captures, including a couple of panoramas I put together from pan shots (I can post the individual frames if these came out too small to see). There are two scenes at the Pago Pago, one longer one earlier in the film and a later brief one that has the last tracking shot which gives you a good shot of the interior. Based on the interiors here (which look real), I'm thinking that A KISS BEFORE DYING was filmed at the real exterior, but used sound stage sets for the interior (it vibes too big, and it was a bigger budget movie that could afford to recreate interiors for maximum camera movement).

Here's the panorama of the front when

Bromfield

first arrives:




Some inside shots (note cool ceiling):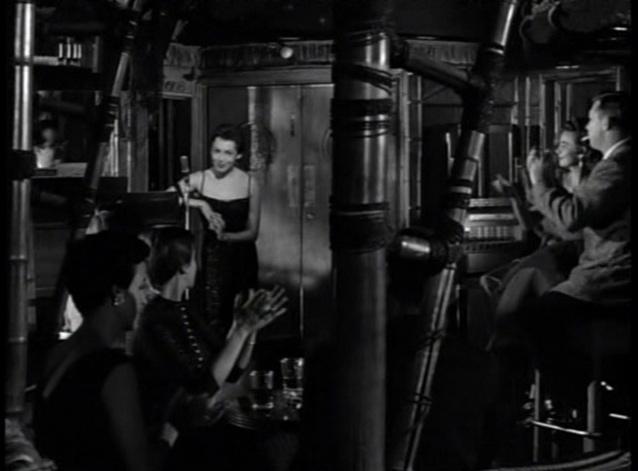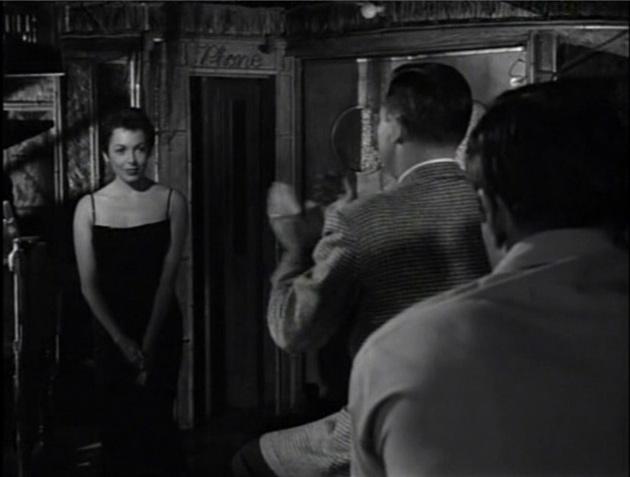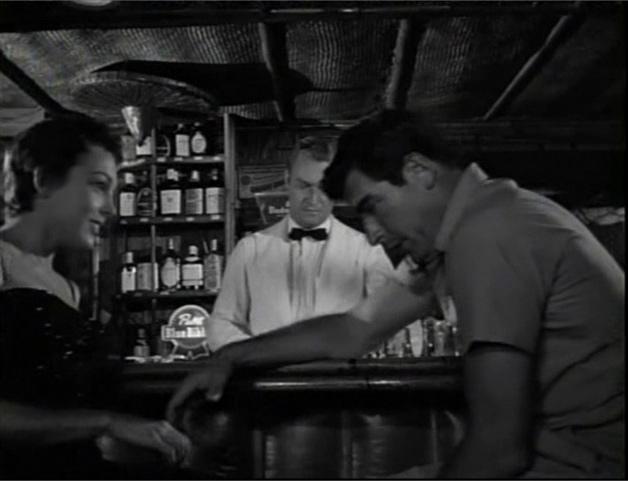 Panorama of the inside later in the film:



The front again:



Here's the sign (part of it) and a flavor of the industrial stretch where it was located:


Note the "N. Oracle Rd." street sign (address was 2201 N. Oracle Rd.):


Dig the covered wagon in front for true western tiki ambiance!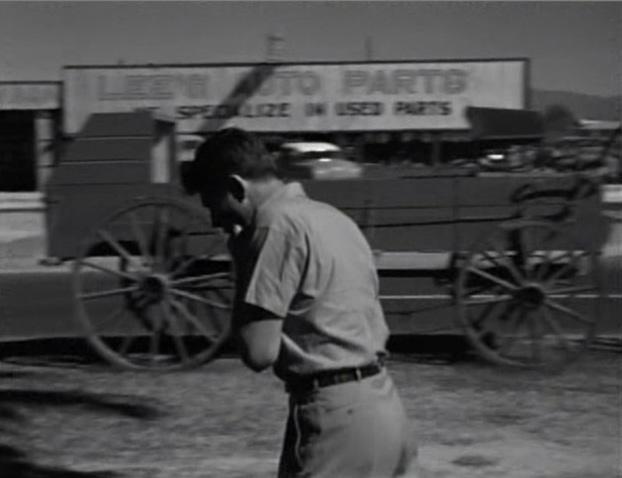 I have a few more shots which I can post, but didn't want to hog bandwidth right off.

Brent W.

&nbsp


&nbsp