bigbrotiki
Tiki Socialite

Joined: Mar 25, 2002
Posts: 11591
From: Tiki Island, above the Silverlake


Posted:

2009-04-25 10:57 am

&nbspPermalink

I felt very privileged to be invited to a small gathering of friends and family that was celebrating the passing of all the inspections yesterday evening. This was done with a Hawaiian-style blessing of the locale, and live music and drinks.

The above photos make it look like the place is finished, but it is not quite. The exterior, and a lot of details have to be installed, still. But John Valencia and his crew did a magician's job at setting everything up so it looked complete, with a running bar and kitchen (AND flaming Chinese oven!) serving cocktails and appetizers.

I am very happy to say that this Trader Vic fully succeeds in the idea of creating an oasis, a haven from the world outside. And it does so in classic Polynesian style, while being completely contemporary. It may suffice that I ran around with a smile on my face all evening long.

I do not think that these photos reveal too much, and give all a taste of this new port of call in downtown L.A.:



a happy John Valencia with the dancers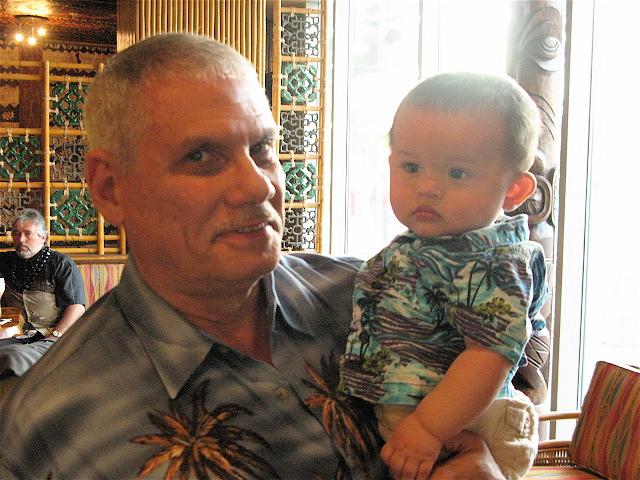 John SR. and John JR.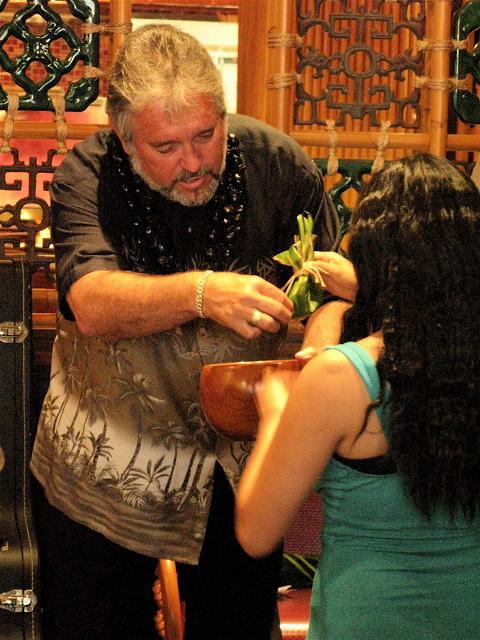 Reverend Neil McHenry brakes the bag of salt



The anointing of the place



other offerings that were partaken in gladly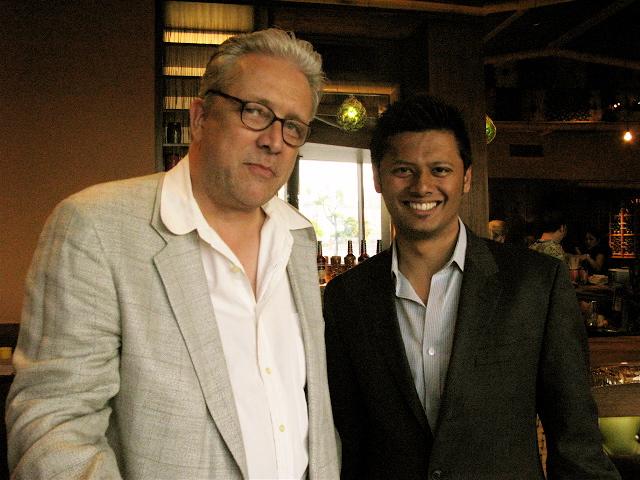 Me chewing some delectable Trader Vic tidbit, with Chicago ex-pat, now L.A. general manager Pallava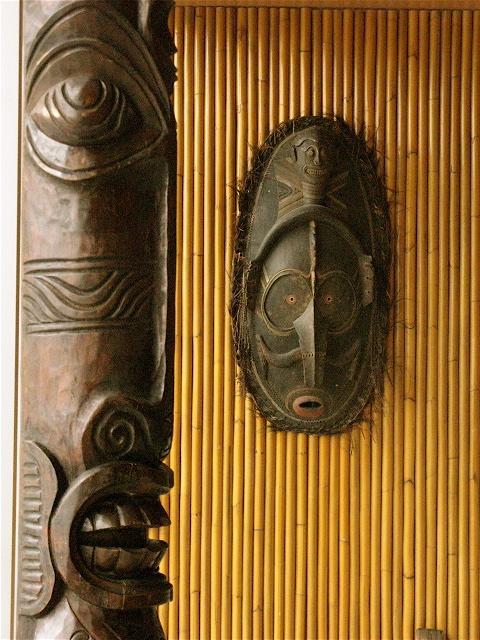 These guys smiled inwardly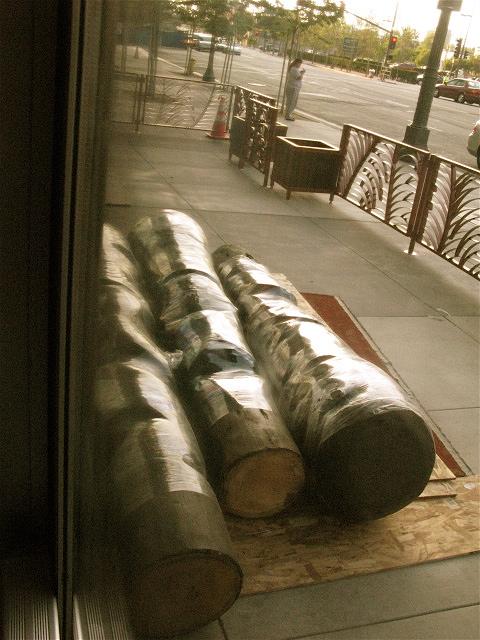 Tiki Diablo's outside guardians awaiting erection

&nbsp


&nbsp