RevBambooBen
Tiki Socialite

Joined: Nov 12, 2002
Posts: 7919
From: Huntikington Beach


Posted:

2010-01-12 7:43 pm

&nbspPermalink



Quote:
---

On 2010-01-12 12:21, lucas vigor wrote:
I have been getting some emails and PMs wondering exactly who and which famous tiki artists I was referring to. I really don't think it would be right for me to say, but let me be clear: They know who they are. They are the ones that I handed CDs to, only asking for some feedback and positive comments, and had them either not respond to my request or not respond to my PMs, thus making me feel like my music was insignificant, that my art just did not count. Check out the smokin' menehunes myspace or listen to my solo songs on any of koopkooper's posts and decide for yourself if when it comes to music i am someone who deserved to be ignored. I may be a complete tard when it comes to a lot of things, but not music.

---


you talkin to me? lol!!!

everyone relax. god damn it!

TC was soooooooo calm just 2 days ago.

(p.s. may 2nd save the date)
_________________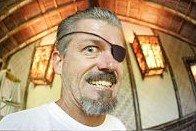 Bamboo Ben
Tiki Bars I've designed/built. TikiCat, Royal Hawaiian, Kona Club, Frankie's Tiki Room, Pacific Seas, Don the Beachcomber,Forbidden Island, Kon Tiki Tucson, Tiki No,etc....

&nbsp


&nbsp