komohana
Tiki Socialite

Joined: Nov 08, 2010
Posts: 446
From: western australia


Posted:

2015-11-13 6:32 pm

&nbspPermalink

First wee visitor for the season, maybe gwarda, about two years young.
Very little difference between them and dugites, basically just the scale count across the
back of the head, and the prior often having some variation of colouring to the head.

Looks to have recently swallowed a mouse or some-such. Was not harmed by myself, though the
cats were taking keen interest and some brew-ha was heard during the night, could have been
the ongoing hostilities with the cat next door, who knows? No casualties found this morning.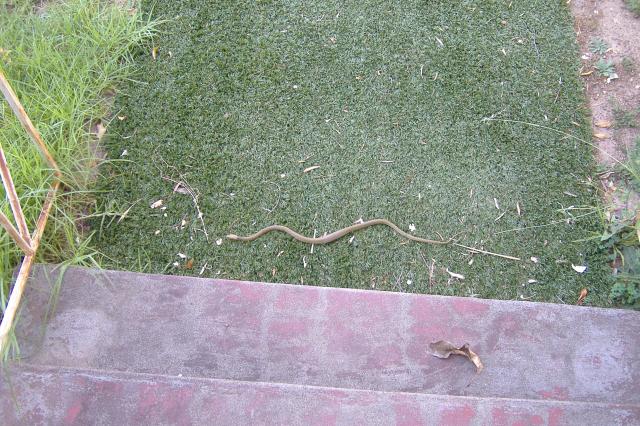 Love those pictures of the deer posted previously, and the green tree snake? Had many encounters
with our version during my time in the Daintree region of north Queensland. Very easy to imagine
yourself in a deserted tropical paradise in that part of the country.



edit - deer, not dear.







[ This Message was edited by: komohana 2015-11-13 18:37 ]

&nbsp


&nbsp

uncle trav
Tiki Socialite

Joined: Apr 27, 2005
Posts: 2050
From: Kalamazoo


Posted:

2015-11-14 05:07 am

&nbspPermalink

Here is a friend who has been visiting me almost every day for the last three years. She enjoys peanuts while I have my coffee outside during good weather. She had triplets in a big tree in our yard this spring.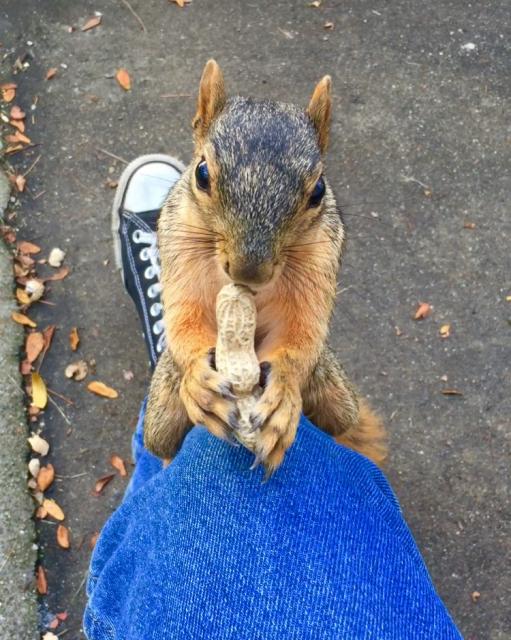 _________________
"Anyone who has ever seen them is thereafter haunted as if by a feverish dream" Karl Woermann

&nbsp


&nbsp