komohana
Tiki Socialite

Joined: Nov 08, 2010
Posts: 416
From: western australia


Posted:

18 days ago; 01:02 am

&nbspPermalink


Spring has sprung in the great south land, and in my locality snakes are very common at this time.



Always mindful of them, it still came as a surprise to see this one inside a small shed in the back yard
as there is no apparent way in or out besides the door which has no gaps anywhere.

One of my brothers and myself had not long ago cleared out some old car parts that I'd stored for him,
nearly emptying the space completely - with no sign of it, so how it got in is a mystery.






The head can be seen in the next photo, unfortunately I had a torch in my other hand and the extra light
ruined the picture a little.

This snake is an adult about three to four feet or so and was not harmed.








I was reluctant to show these next pictures as probably no-one wants to see dead wildlife,
but may as well put them up while I'm here.

As I was slashing the grass in my back yard a few weeks ago these two were accidentally killed, in fact,
I didn't even see them until it was too late, the second one not until the next day among the dried grass.

I've blacked-out the wounds on the first which was about two and a half feet but fairly thin, so quite young.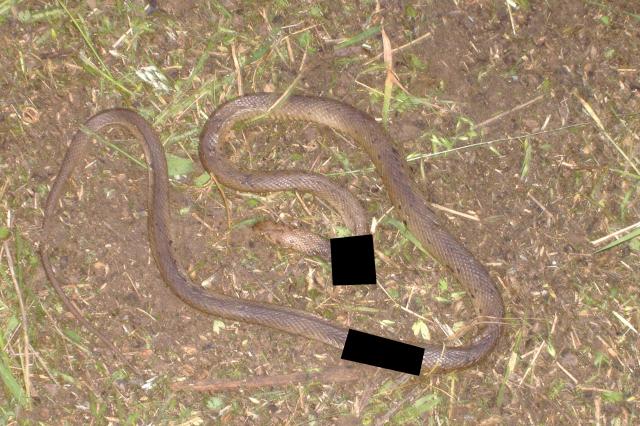 The second was only about a foot long and didn't have any obvious damage.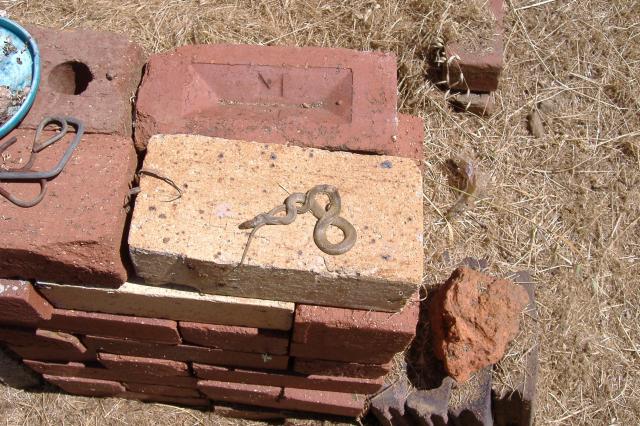 All three snakes are believed to be Dugites and even the smallest is venomous enough to potentially kill an adult human.





[ This Message was edited by: komohana 2014-10-14 02:10 ]

&nbsp


&nbsp