POCKETIKI
Tiki Socialite

Joined: Aug 02, 2006
Posts: 402
From: UK


Posted:

2009-08-29 4:38 pm

&nbspPermalink

After a three and a half hour cross country journey, to avoid the melt-down on the M25 we finally pulled up to a prime parking spot at the end of the road where HUNNY LU LU's is situated, right in the heart of Hastings town centre.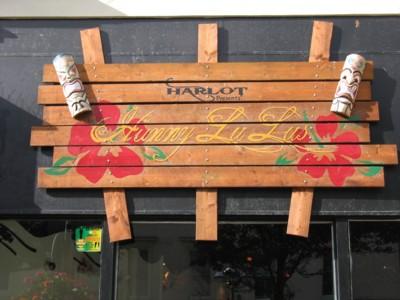 It was worth the trip! The bar is a real treat, fairly bijou but very homely and hosted by friendly natives, especially the exotic and oh-so coy, Emmali.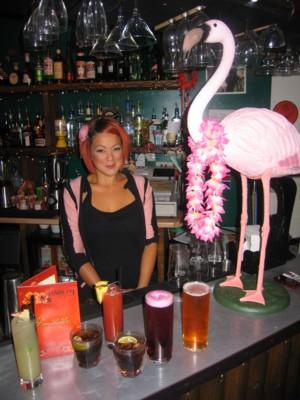 Emmali and Kessie (Lady-K to you 50s fashion aficionados) put a lot of effort into making this artshow happen and it really paid off. Great job guys...er...GALS!

Artists such as AtomicTonyTiki, Tiki Racer and from across the pond, 666 Photography (Gayla Partridge & Lisa Naeyaert), an artist now living L.A. who I wasn't aware of, Shannanigan (Shannon Finch) were showing some great new work as was Chris Osburn with his photography, artist Sam Knight's alter-ego 'Los Furias Tiki' and a tiki carver from Brighton, Trader Tark.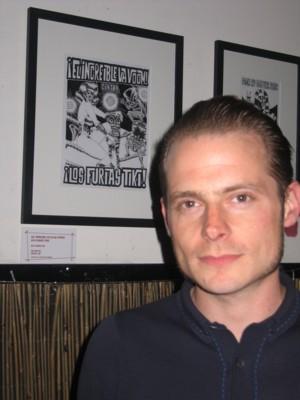 Shannon had only arrived in the country in the morning but had seemingly shrugged off any jet-lag and was only showing any signs of nodding off during some of my finest anecdotes. We had some pretty neat tapas in the Old Town and returned back to the bar for some more cocktails, I made mine a...enough said.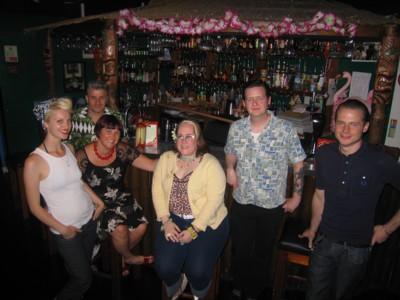 L-R: Kessie, Trader Jim, Sian (Exotic Tramp), Shannon, AtomicTonyTiki & Sam

The evening was a real breath of fresh (sea) air and I'm pretty sure the PUTTIKI Artshow will be in everyone's diary for next year! After we left the bar and some impromptu trading in the street, I had a quick 'second' molest of Shannon..."We always meet, greet and say goodbye like that here in England, I says". Sian and I bid our farewells and headed home, via the empty M25 and were back at Tiki Towers in one and a half hours!! Good driving Sian, it must have been the superb fruit fueled virgin cocktails you were drinking!!!!

See you all there next year!!

Take care - Trader Jim (Make mine a Mai-Tai!).



[ This Message was edited by: pocketiki 2009-08-30 08:50 ]

[ This Message was edited by: POCKETIKI 2009-09-06 12:42 ]

[ This Message was edited by: POCKETIKI 2009-09-06 12:46 ]

&nbsp


&nbsp