Johnny Dollar
Tiki Socialite

Joined: Oct 01, 2003
Posts: 3070
From: Columbus, Ohiya


Posted:

2009-05-29 5:43 pm

&nbspPermalink

the address i have for the silver spring luau hut is

8407 Ramsey Ave, Silver Spring, MD

the current location of which is pretty much a parking garage, so it is likely the original structure is long gone.

i have a matte brown petroglyph type mug for the luau hut at least - i suspect i might have another one, although i may be mixing it up with the aloha hut.

incidentally, the d.c. location, near union station, 20001, is now the site of an irish bar named kelly's irish times - look at the following photos - it is very likely that this was originally a chinese restaruant, which was later tikified, then at some later point irish-fied.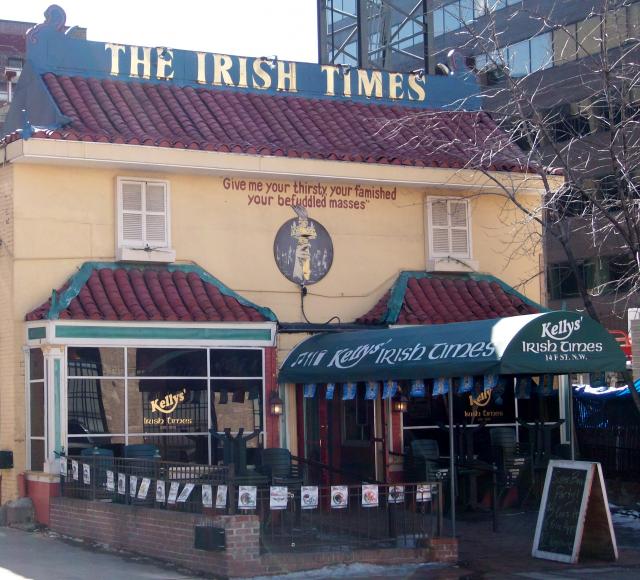 look at the pattern of the muntins on the window on the left side, and the roof forms and the form of the sign on top - vintage chinese restaurant all the way.
_________________




[ This Message was edited by: Johnny Dollar 2009-05-29 17:49 ]

&nbsp


&nbsp