BUFFBAD
Tiki Centralite

Joined: Aug 11, 2007
Posts: 54
From: Boca Raton, FLA


Posted:

2009-06-09 7:07 pm

&nbspPermalink

There goes the neighborhood. A Rock band moves in next door -----YIKES ! ! NOT really. They have been really nice. One of them justs loves to say "HOWDY NEIGHBOOR". That is all it took for me to think housewarming gift --- Musicians ---- Elvis hair --- Mic Jagger tongue--- Bloodshot eyes(nephews suggestion)---Sun Glasses ---Guitar and I am on my way.
FIRST PIC - I LIKE TO GLUE ON EYE TEMPLATES


I HOPE THE HAIR ASPECT WORKS--MADE THE CUTS WITH THE CIRCULAR SAW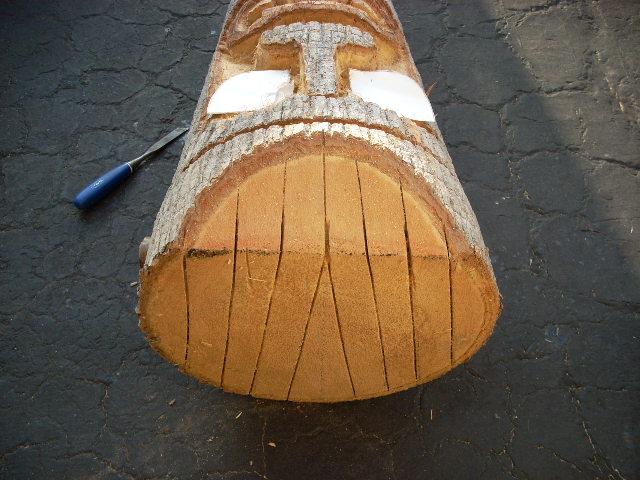 NEPHEW TAKES A SHOT AT CARVING (CLASS OF 2009)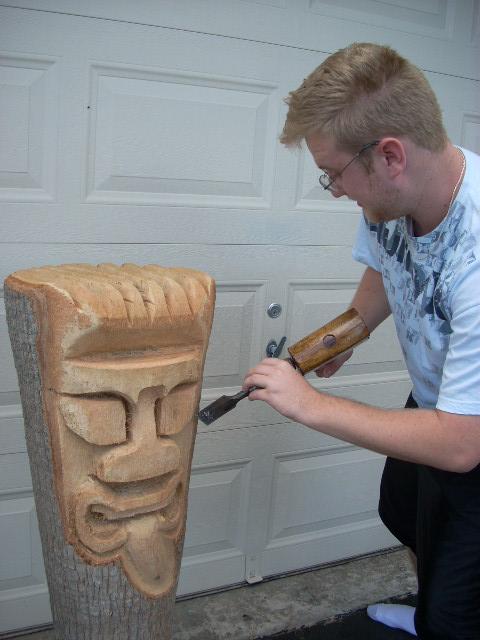 NOW EVERYONE SAY "AAAAHHHHHHHH BABY DUCKS"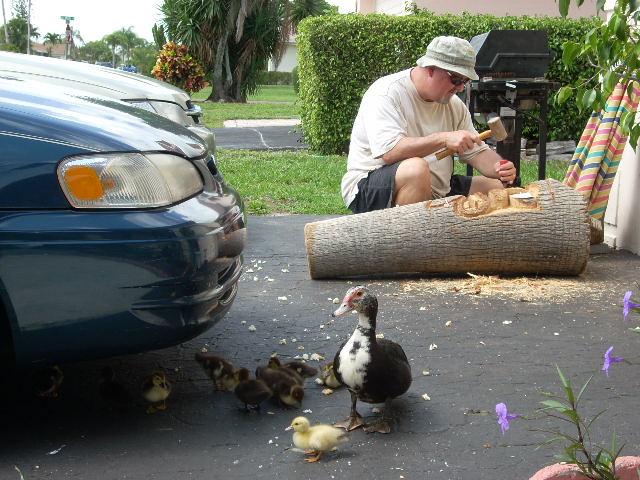 more to come AFTER THE HUKILAU

I was at the Hukilau only on Saturday and had a great time. It was fun to see the vendors and meet carvers like Benzart, Aloha Station and Tikipat.

Well here he is.
STAINED HAIR AND FACE. THE BODY WAS LEFT UNSTAINED BUT DARKENED WITH THE TWO COATS OF POLYURATHANE.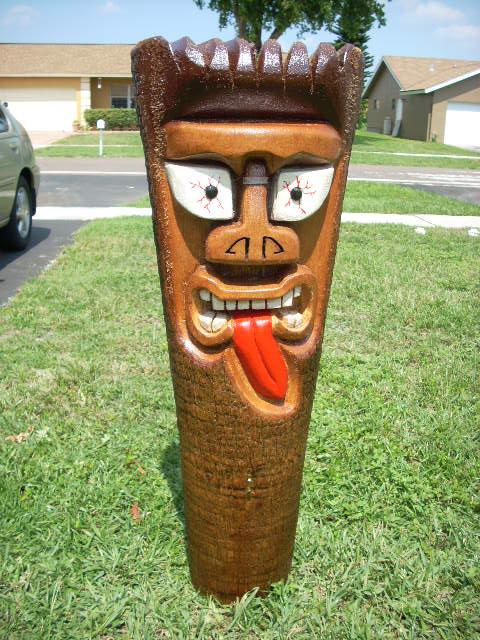 A DIFFERENT ANGLE TO SHOW CUTS DEEPENED TO HIGLIGHT THE HAIR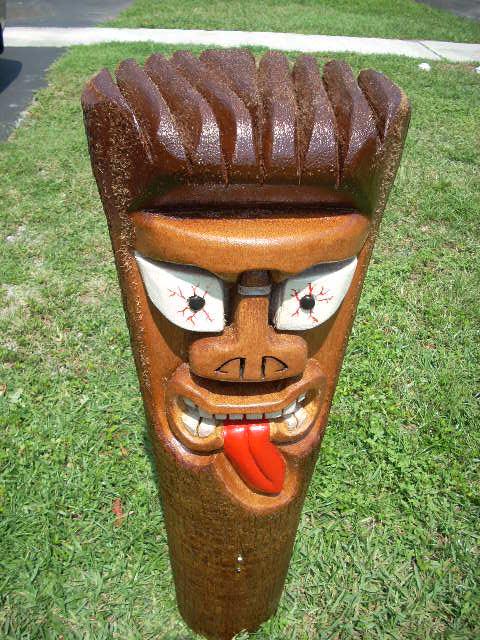 AS A TIKI ROCKER, SHADES AND A REPLICA FENDER STRATOCASTER ARE REQUIRED ACCESSORIES.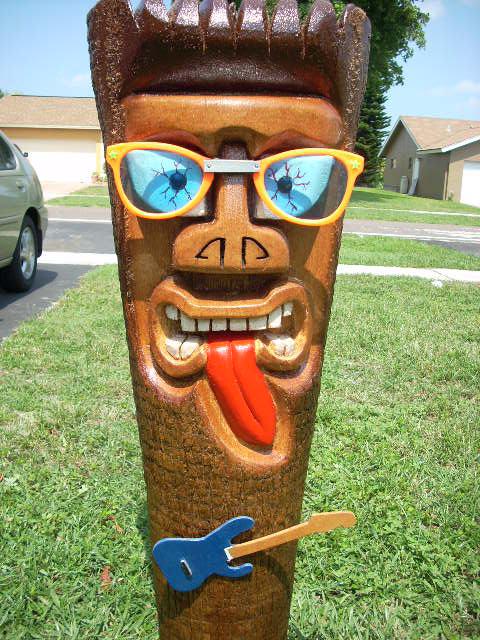 KEEP YOUR CHISELS SHARP AND BANDAIDS CLOSE. BUFFBAD
_________________


[ This Message was edited by: BUFFBAD 2009-06-22 13:30 ]

&nbsp


&nbsp