JOHN-O
Tiki Socialite

Joined: May 16, 2008
Posts: 2720
From: Dogtown, USA


Posted:

2009-10-03 11:11 pm

&nbspPermalink

I got a chance to visit the Foc'sle Bar today.

The area in Wilmington where the Foc'sle is located isn't that bad (at least in the early afternoon.) I was expecting something along the lines of the scarier neighborhoods I've driven through in Long Beach but this vibed more blue-collar working-class than ghetto. When I entered, it felt like a Mexican joint as the small group of people at the bar were speaking Spanish with the Latina bartender and Spanish music was blaring from the jukebox. When two young longshoremen walked in (one white, one black), the bartender went to the jukebox and put on some country music. That really changed the mood of the place.

This is a pretty cool old-school dive bar with light touches of beachcomber decor (starfish, pufferfish lamp, wooden ship wheel) and of course the two Bowers murals. I won't post or describe the murals since Sabu already did a great job of that. I was really happy to see them up close in person.

I was however eyed suspiciously by the bartender and really didn't get a chance to chat anyone up as they were engaged in their own conversations. When the bartender eagerly offered another beer to the local sitting right next to me while ignoring my empty Gin & Tonic glass, I took that as my cue to leave. While not as friendly as the Embers, I would think it's safer since the longshoreman regulars would probably straighten out any riff-raff or non-locals that got out of line.

I really wanted to take a large scale interior photograph but given my chilly reception, I figured that was a bad idea. Here's some exterior shots though. I'm glad Sabu had a better experience than me (maybe I should have worn a suit.
)

I walked down the block to the location of the Hale Hawaii bar but that's Sabu's story to tell.

Also I corresponded today with Jonathon, the creator of www.latimemachines.com. He has a lead on the location of another Bowers which he shared with me. I'll check it out and post that experience if I'm successful. It may not be directly related to Tiki but mid-century dive bars + cheesecake paintings = interesting to me !!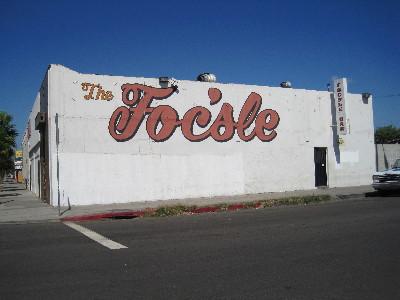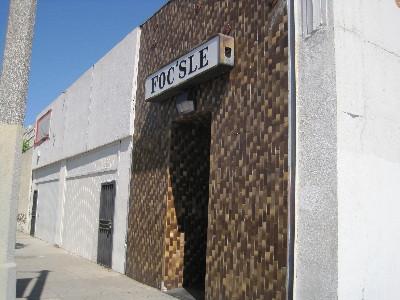 I might to try to check out the Buccaneer in Sierra Madre tomorrow since I'll be visiting Rosemead.




&nbsp


&nbsp