mrsmiley
Tiki Socialite

Joined: Apr 03, 2002
Posts: 3192
From: Las Vegas, NV


Posted:

2010-11-22 10:03 pm

&nbspPermalink



Quote:
---

On 2010-10-12 09:09, mrsmiley wrote:
Awesome!! There is a great mural at an old bar (one of the few left) about a mile from here in Las Vegas. I will have to try to photo it. I am inspired.



---


OH MY GOODNESS! The mural is also by Frank Bowers!!!! Here in Las Vegas. ZAZZ!!!
The place is called THE HARD HAT LOUNGE.
Here is my capsule review (John-O, add it to your Vegas thread -have you restored the name yet?)
The Hard Hat lounge is a typical, traditional bar. It still has a kitchen-but since the smoking law came into affect a few years ago, the oven is idle. On the border of a sketchy neighborhood (the once fantastic Naked City), I had never had an issue visiting this bar. At nights you have to get buzzed in, but once you are in the mood is sedate and comfortable. A pool table exists in case you need more exercise than lifting your beer or your jack and coke! BUT--- the real star here is the mural by Frank "Maverick" Bowers from 1963. The mural evokes more a feeling of 1956, than 63, but maybe The Maverick was stuck in his painting ways. The legend has it that he painted the mural to pay off a bar tab (google his name and you may find more mentions of his doing this in other areas like Los Angeles). An awesome mural and one the bar is proud of!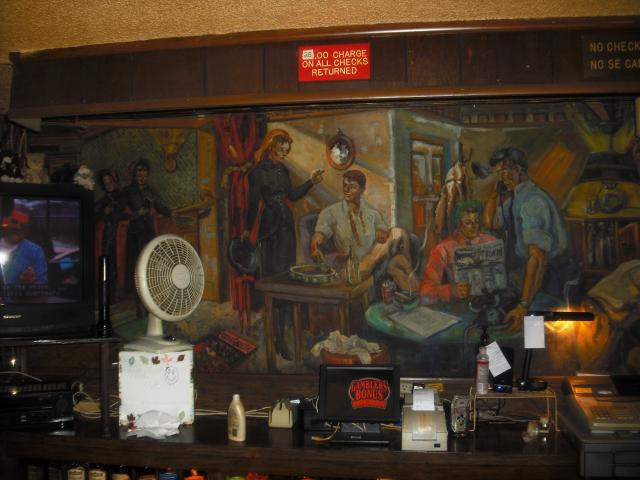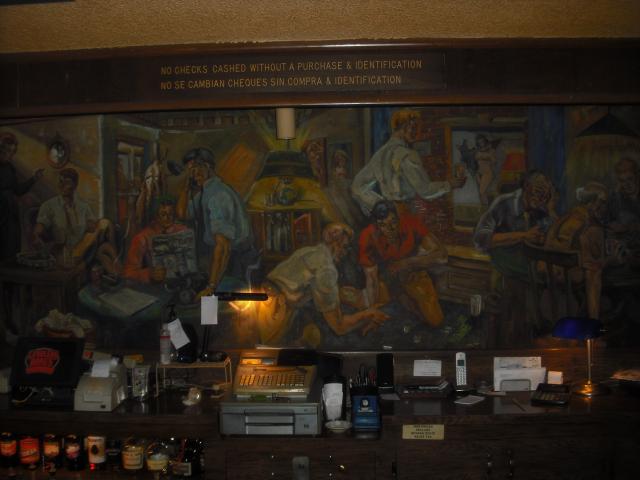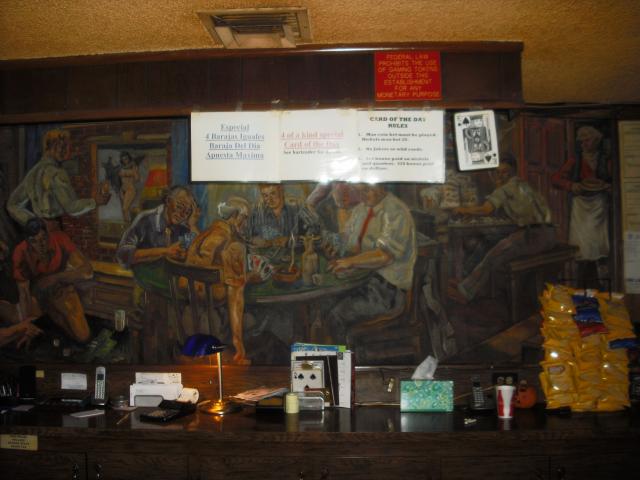 _________________
I'm the most thirstiesterest of all!
TRADER VIC'S, Vintage, Vegas & more on EBAY 1957SPUTNIK
http://shop.ebay.com/1957sputnik/m.html
If you like it, it is ZAZZ! If you don't it is RAZZ!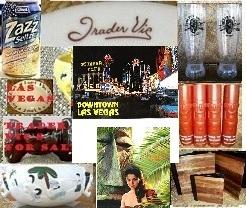 &nbsp


&nbsp