amate
Tiki Socialite

Joined: Oct 03, 2009
Posts: 986

Posted:

2009-11-29 4:09 pm

&nbspPermalink

First, thank you all for your encouragement. Your comments are always welcome.
Jerome - This museum is in San Antonio, Texxas which is about 50 miles from my home in San Marcos. I also have family in the Houston and Dallas area and visit there often. All three cities have excellent exhibits of oceanic art in their museums. I am fortunate to live in such an inspiration rich environment. The Museum in San Antonio also has a Moai Kava Kava. I had just decided that this would be my next project when you posted yours. I still may carve one in a year or two once I put a better edge on my skills. I also intend to try that hot linseed oil treatment. I like the antique look.

BigT - I have considered doing a full (or half) size version on this Papuan ancestor figure. I'm looking for an appropriate log.

I still need practice on my finishing technique so many of the carvings on these shelves will be refurbished. I've already started on some.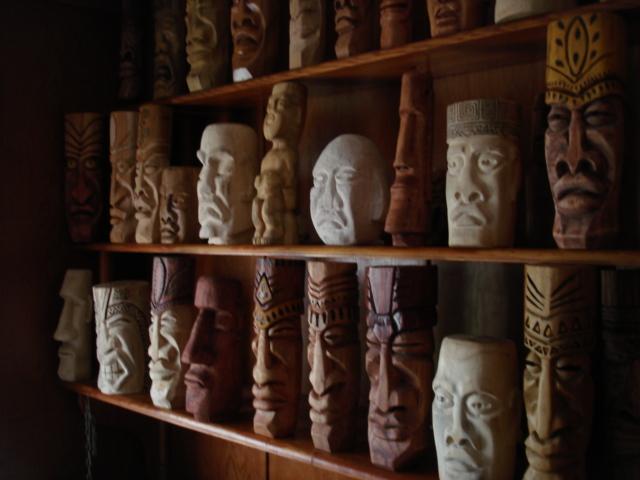 I recently ran across this photo of a head I gave away some time ago. I would love to give him a face lift as well but he now resides in Florida. At least do something better with the headdress.




The next three are repeats of photos I posted on another thread. I'm just moving them over to keep things together. By the way, Kon-Tiki went under the knife and now has a set of toes!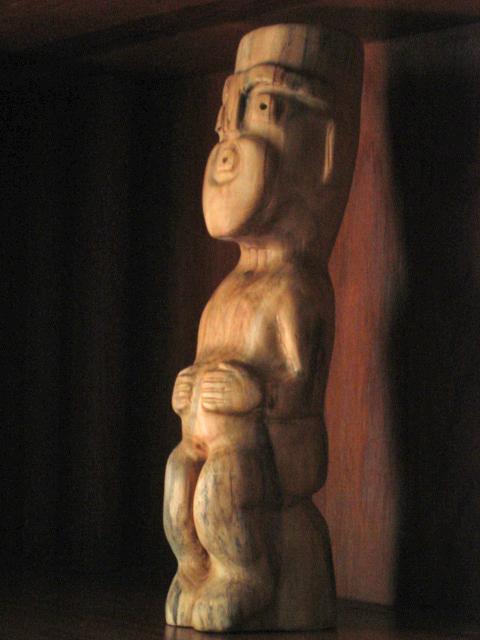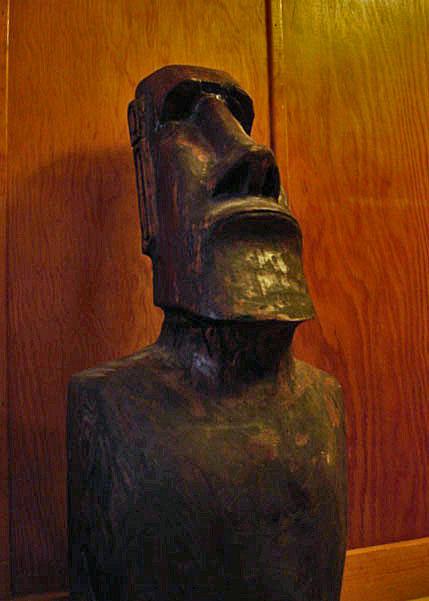 I have been working a lot lately but finally got some leisure time this weekend to rough out a few.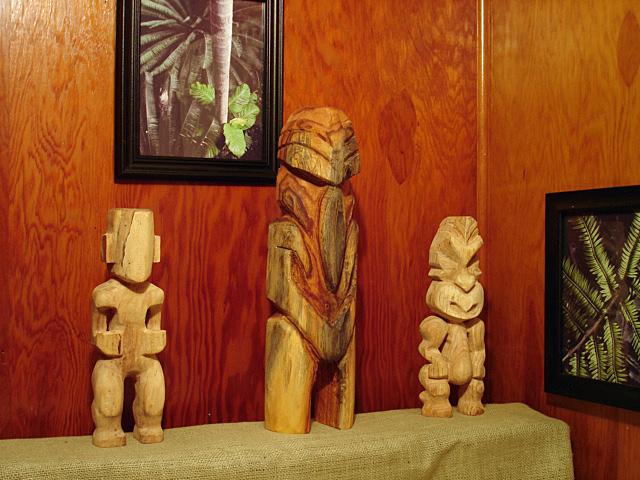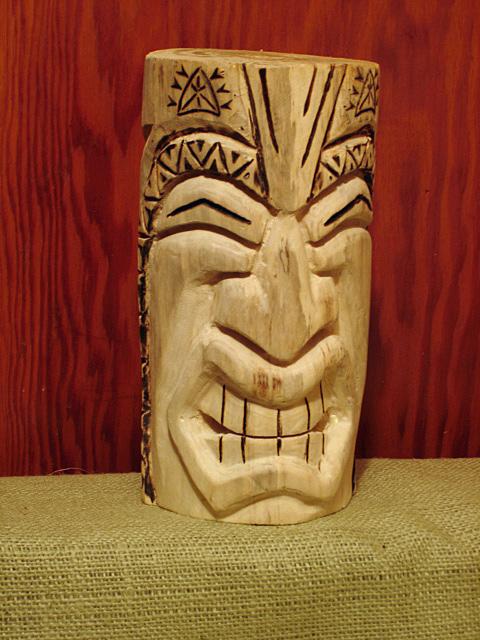 For that last one, I wanted to try something different than my usual fare. This head was inspired by many of the carvings I see on this Forum. I call him T.C. Initially, I was just testing my versatility by carving a short nose for a change. Mostly because of the obscene remarks my smart alec neighbor made about the nose on that Papuan mask. What a comedian!

And just for the record, I don't always spell Texxas, but when I do . . . I prefer Dos Equis.

&nbsp


&nbsp