amate
Tiki Socialite

Joined: Oct 03, 2009
Posts: 986

Posted:

2010-01-03 3:41 pm

&nbspPermalink

The mild weather and long weekend allowed me to continue working on the carvings I started over the Thanksgiving weekend. Here are some progress shots.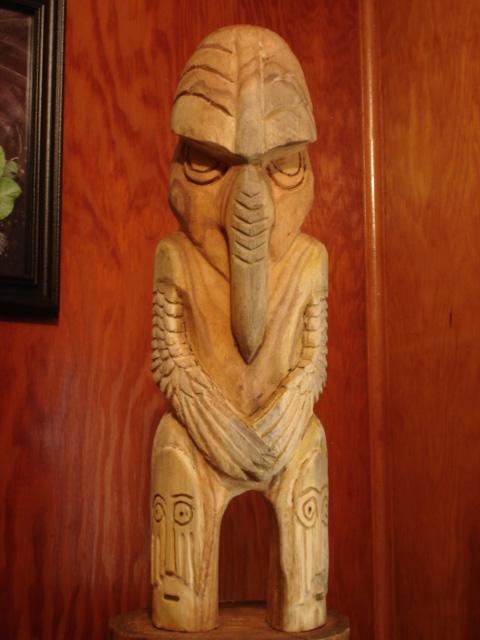 I love the Maori style and would like to learn more to make my carvings more authentic. I found a good book in the library. Until then, I started this carve that I consider a caricature. When I began the detail, I ran into soft spots where the wood began to crumble. I gave it a coat of polyurethane to try and stabilize it. It seems to have helped so I will continue with the piece. I'm making this up as I go so forgive my breaches of tradition.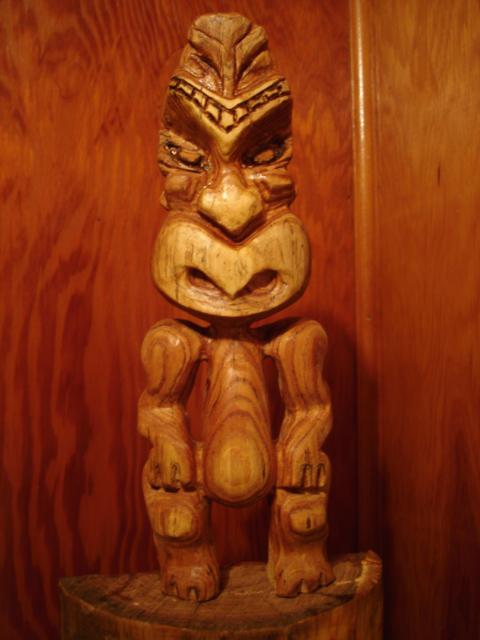 Once again, I had difficulty coming up with a stain I liked on this next one and worked for several weeks redoing it. I took longer to sand, stain, re-sand, re-stain etc than it took to carve it. I finally settled on this finish on my fourth attempt. Of course, with all of the sanding, my wise guy neighbor kept coming over to harass me about spending so much time out in the garage "sanding my tiki" as he calls it. haha the guy is a real riot.
I can't believe that he doesn't have his own comedy program on TV.




Finally, this is a refurb of one on my earlier pieces. Guess what...when I didn't like the original finish, I tucked him away in the closet. So, this is the new improved model. I've discovered that if I dim the lights and have another beer, he looks just fine.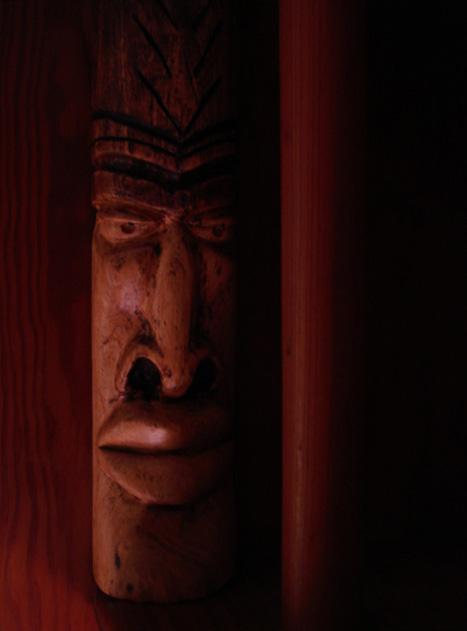 &nbsp


&nbsp