bigbrotiki
Tiki Socialite

Joined: Mar 25, 2002
Posts: 11604
From: Tiki Island, above the Silverlake


Posted:

2009-11-29 5:18 pm

&nbspPermalink



Quote:
---

On 2009-11-29 15:06, JOHN-O wrote:

OK so after that, where did all of the hot jungle action migrate to? That will be the topic of my next post where I cover the "Good Girl Art" Jungle Girls of the 1940's.

Please feel free share your comments but please let's not turn this into a cheesecake image thread just yet. Yeah I know you love Bettie in her leopard skin and your Exotica album art, but don't worry we'll get to that. Right now I'm trying to focus on subject matter that hasn't been covered on TC before and I'd like to keep the time line intact.


---


Nice sub-SUB-genre of Tiki, more Exotica-style than Poly pop. But I am slightly kerfused: You're gonna do Jungle Girls next, but don't want cheesecake? How about cheekcate, then?



...in a nice leopard skin wrapper!


But the territory is very wide here, African pop goes beyond Jungle to Safari and African primitive art...
So: Which aspects relate to Tiki most?

There were some cool Safari motels and bars out there in Tiki times, like this amazing place in Sunnyside, Washington:



(Has anybody been there yet, Humu?)

And the first pop culture "Trader" was not Trader Vic, but Trader Horn, in 1931: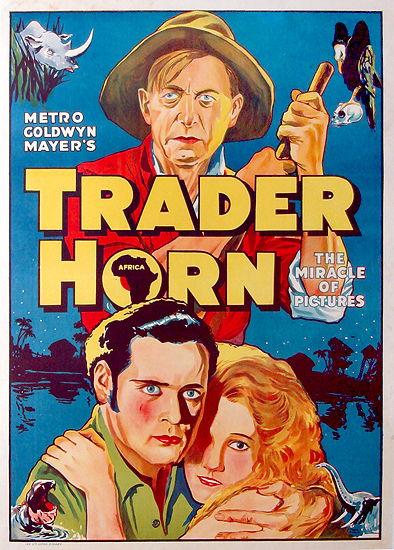 ..a film that featured "the cruelest woman in all Africa"!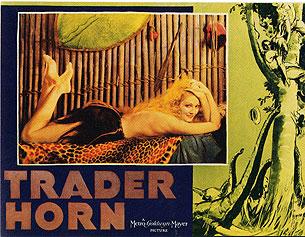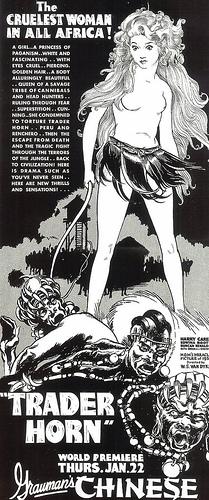 The name stuck and actor Harry Carey even made it into Buena Park's Movieland Waxmuseum with it: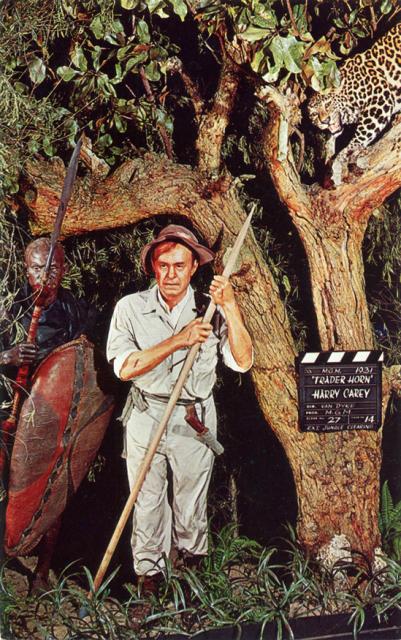 ...which by the way was a great example of mid-century modern kitsch: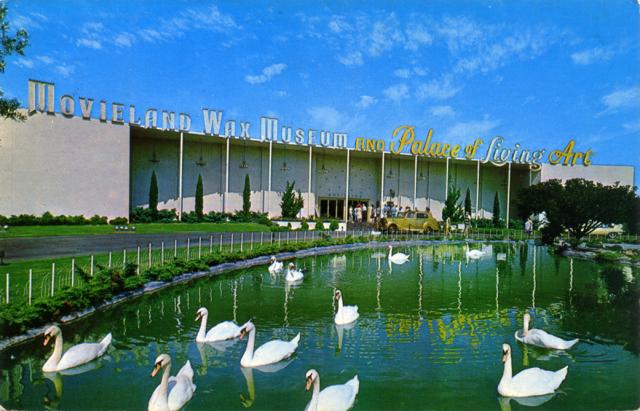 But Trader Horn's fame waned after he was spoofed in 1970 with this exploitation epic: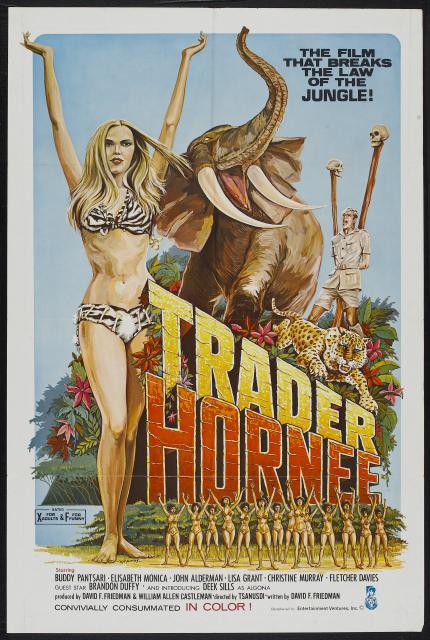 While the South Sea Trader was certainly as much a historic figure as the African Trader, Victor Bergeron might have been just the slightest bit influenced by the popularity of the 1931 movie character in the choice of his monniker.

&nbsp


&nbsp