bigbrotiki
Tiki Socialite

Joined: Mar 25, 2002
Posts: 11594
From: Tiki Island, above the Silverlake


Posted:

2009-11-30 11:24 pm

&nbspPermalink

We-helllll..?
O.K., I am not gonna hold back any longer, here are some "Afrika Exotika" from Germany:

1950s Germans romanticized the negro, because they knew nothing of slavery, Civil War, racial strife and segregated businesses. There just were too few black folk around in them parts -which in fact made them "exotic". Blacks were either IN Africa, which was a far way exotic land, or they were Jazz musicians, --both being considered cool.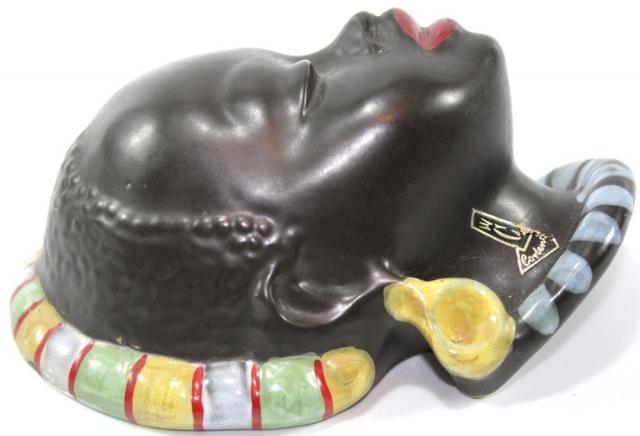 Though the Nazis had equally discriminated radically against all non-Arians, that uncomfortable recent history was suppressed, and naive imagery from the turn-of-the-century period of the African German colonies was re-employed. I remember that until the late 70s, a common type of kid's marshmallow was called "Negerkuss" (Negro Kiss).




To this day I can see nothing wrong with that. I think it's very poetic.

As part of this naive fascination with the exotic other, decorative ceramic figures were made. Today they are as collectible as Tiki ceramics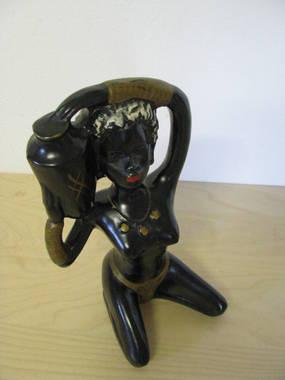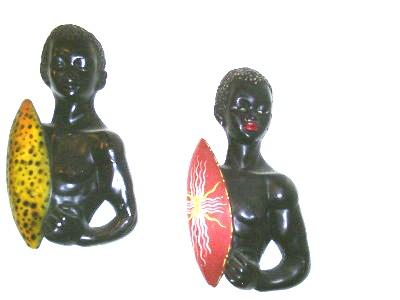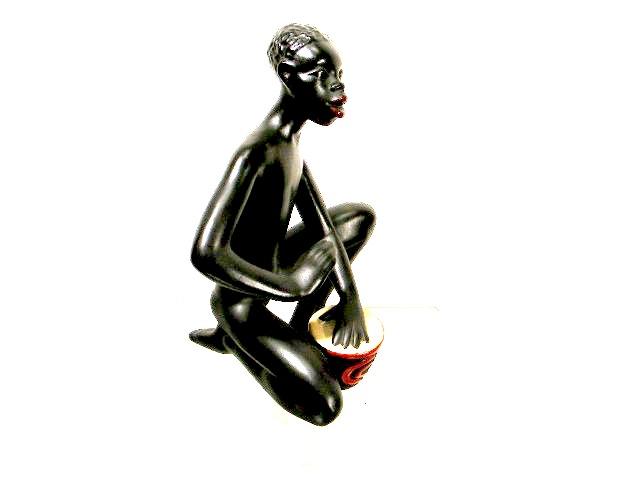 Some are more beautiful and "modern" than others: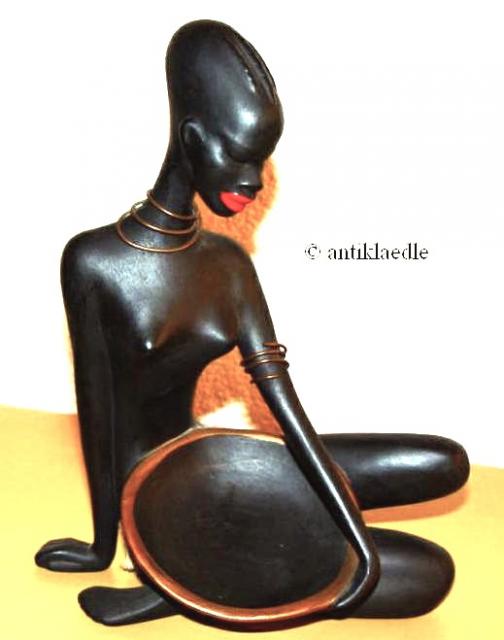 The manufacturer of these beauties is Cortendorf:
http://cgi.ebay.at/MID-CENTURY-FIGUR-AFRIKANERIN-NEGERIN-CORTENDORF-50er-_W0QQitemZ260493070421QQcmdZViewItemQQimsxZ20091019?IMSfp=TL091019236001r3881#ht_1165wt_921

..but they don't come cheap, have to be paid in Euro, and are easily breakable.

And some were just black Exotica girls: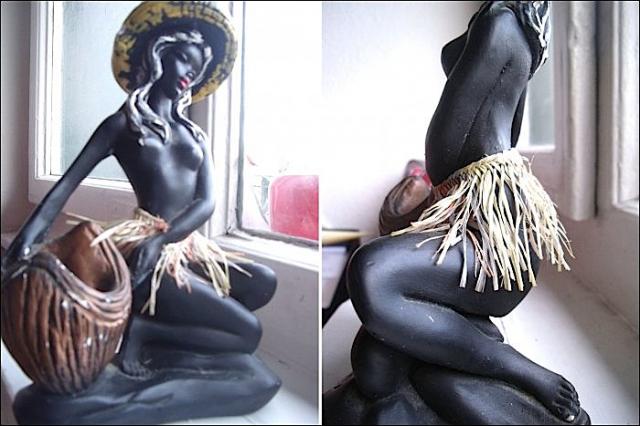 Some were utilized for other purposes, like this bottle stopper: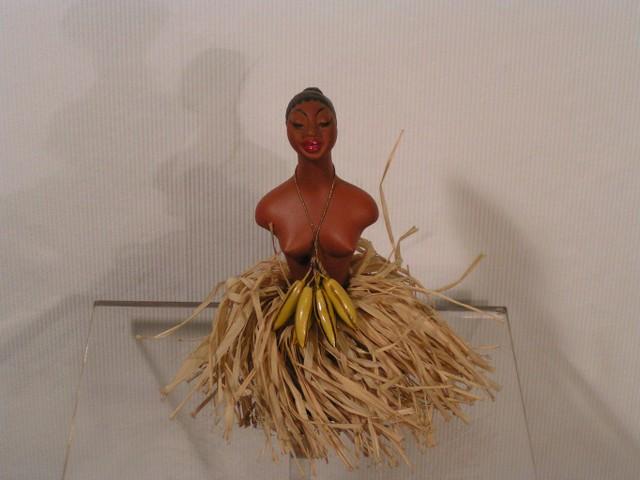 I believe I already posted this in my "Pop Primitivism" thread (another TC thread that did not elicit much response):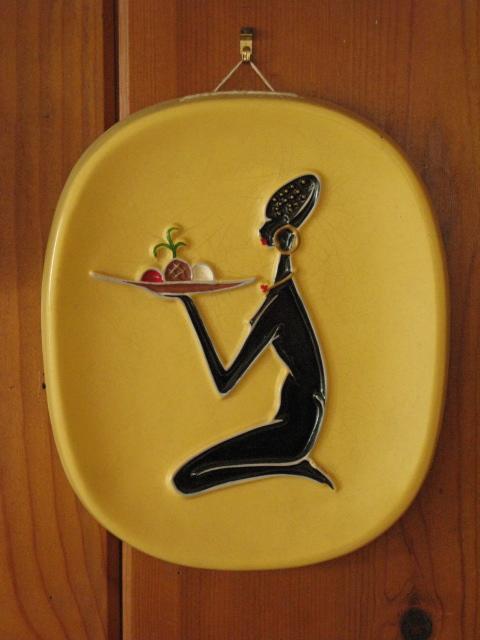 Hope you enjoyed this little excursion into German Afrika kitsch, now back to American Jungle/Safari pop culture!


&nbsp


&nbsp