danlovestikis
Grand Member (8 years)


Joined: Jun 17, 2002
Posts: 7547

Posted:

2010-02-24 1:29 pm

&nbspPermalink

It's worth doing art just to get to read all these fun comments. Kinney you made my day, my year. I have a photo of you from Tiki Oaisis posted at work, it makes me smile, Wendy

I've split my art in two due to space problems.




Tiki Tapa Bob for harro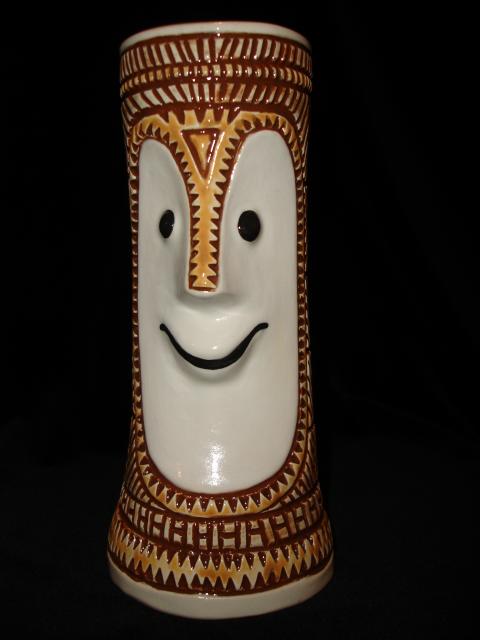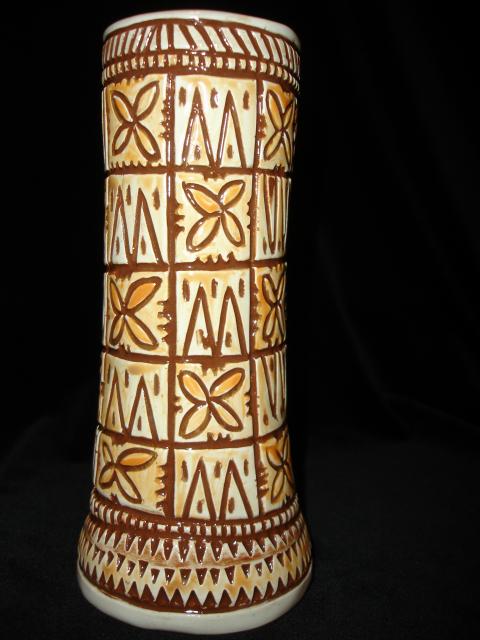 SuperCarved Tiki Bob for mymotiki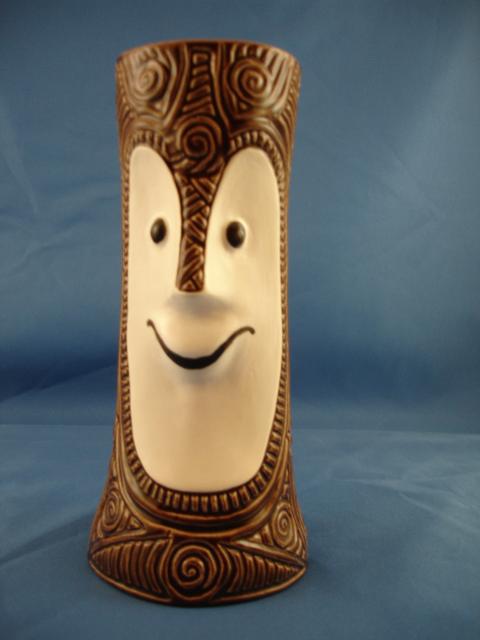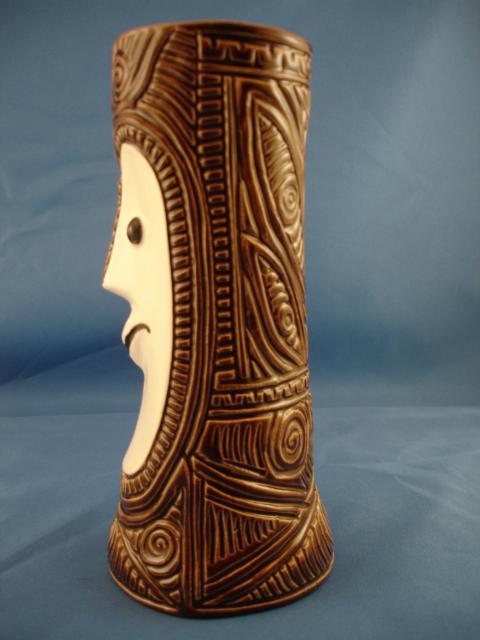 Bumatay necklace.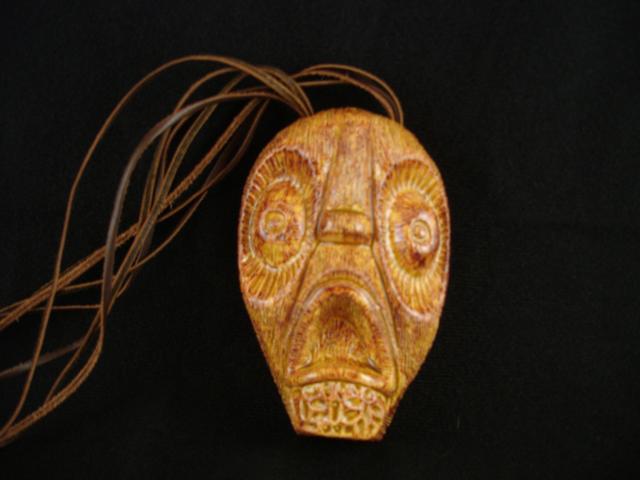 A TNT mug for Oasis Spy Theme idea by Sandra Dee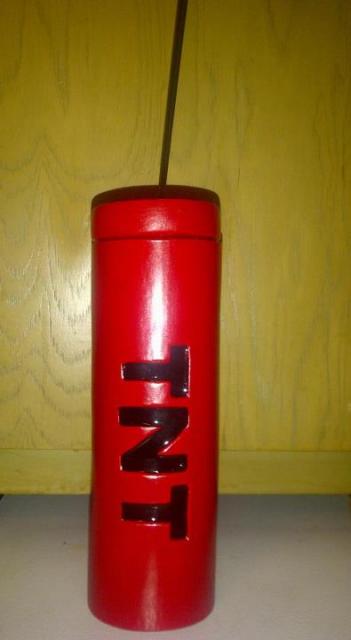 The Tubular Moia Lamp by Roge Sculpts by Me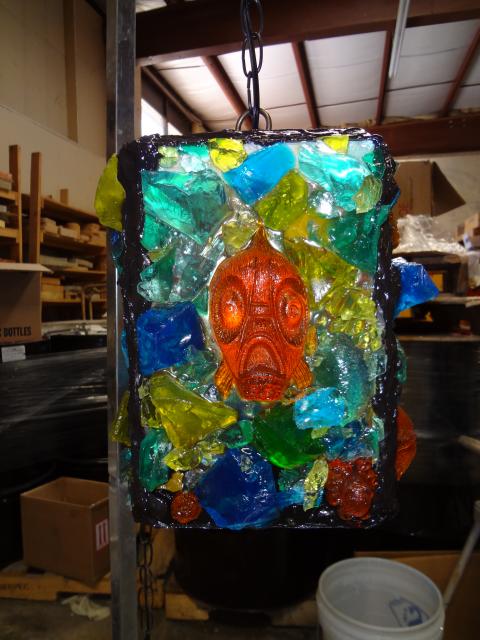 Bumatay sea creature Lamp by Roge Sculpts by Me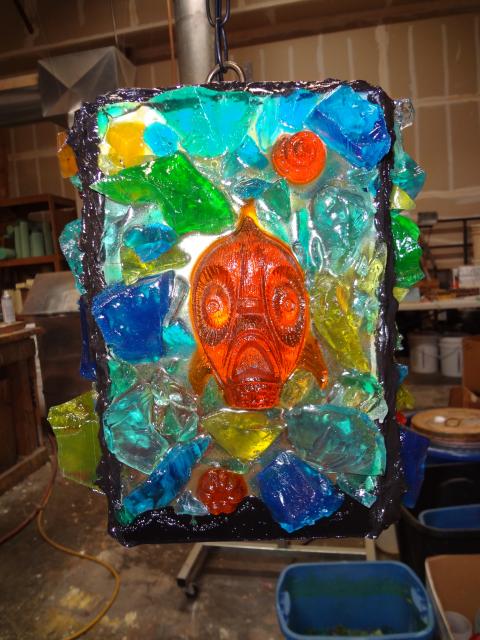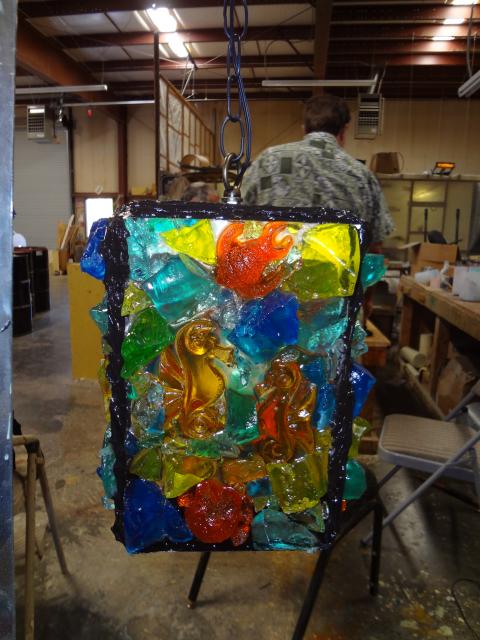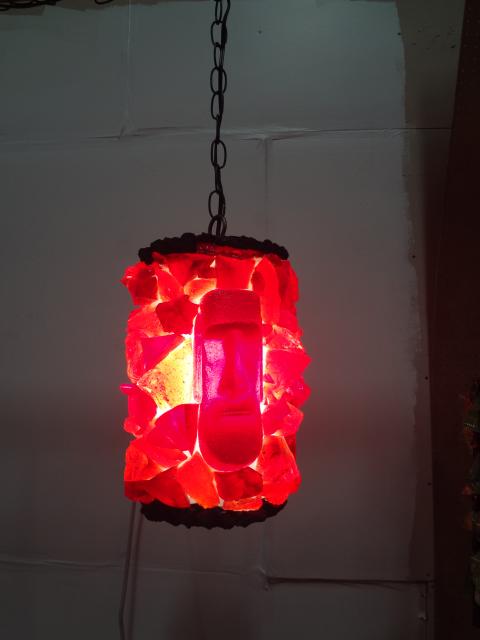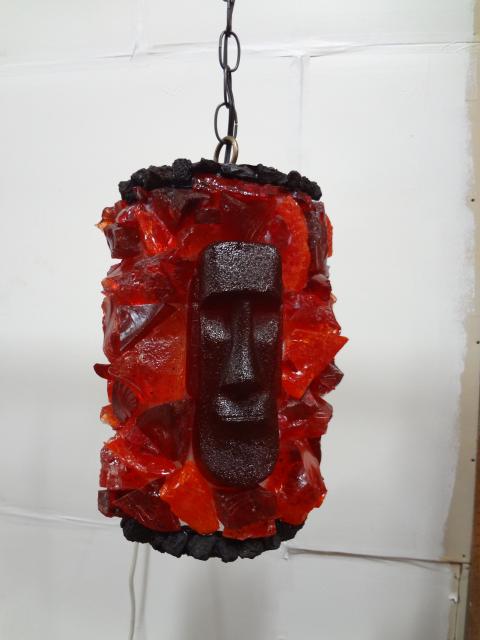 http://www.etsy.com/shop/ArtLampDesignByRoger?page=1

More finished for the Wish List April/May 2012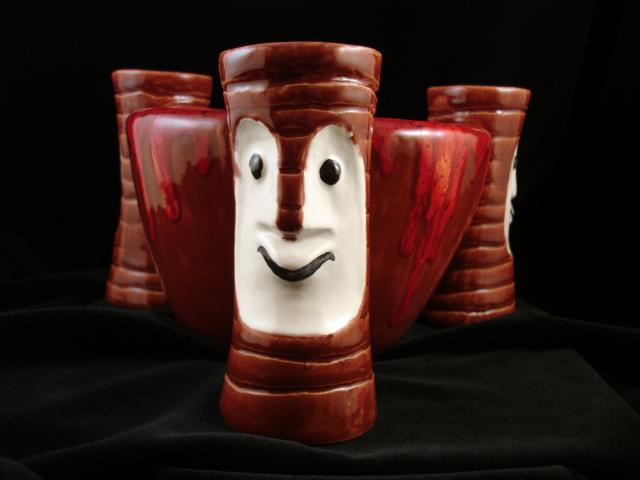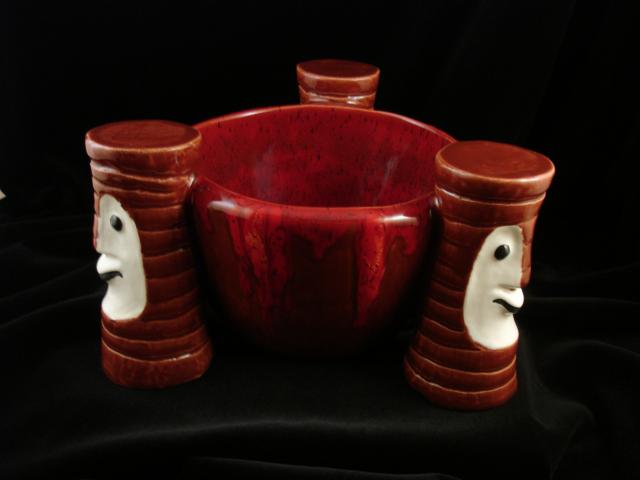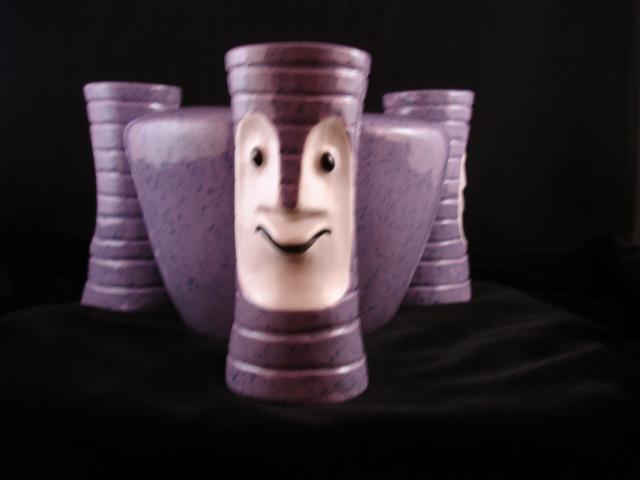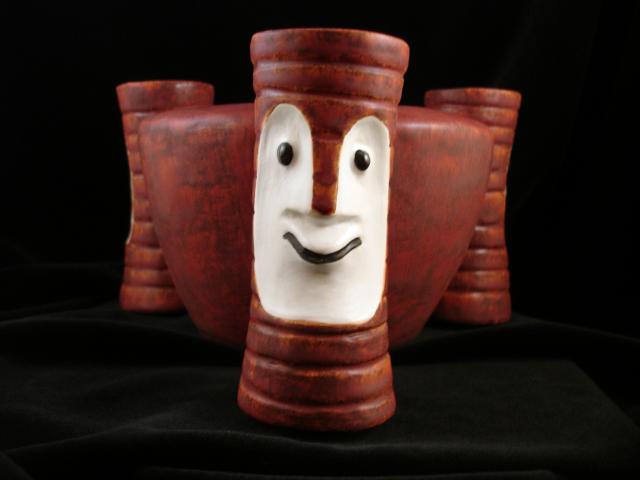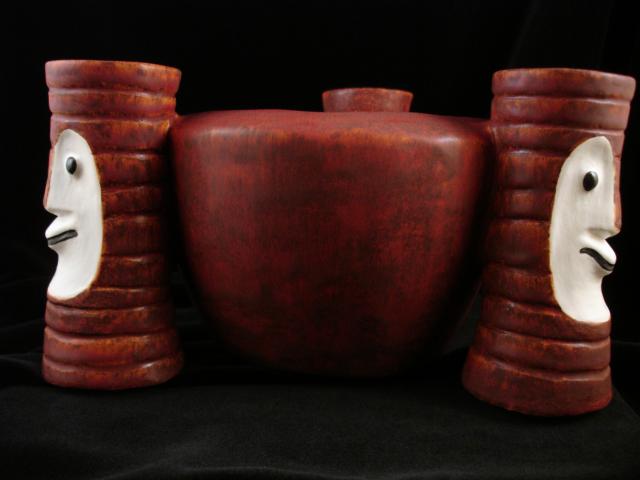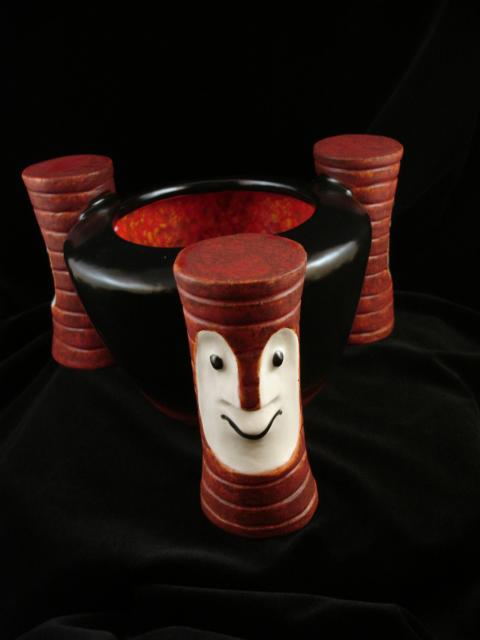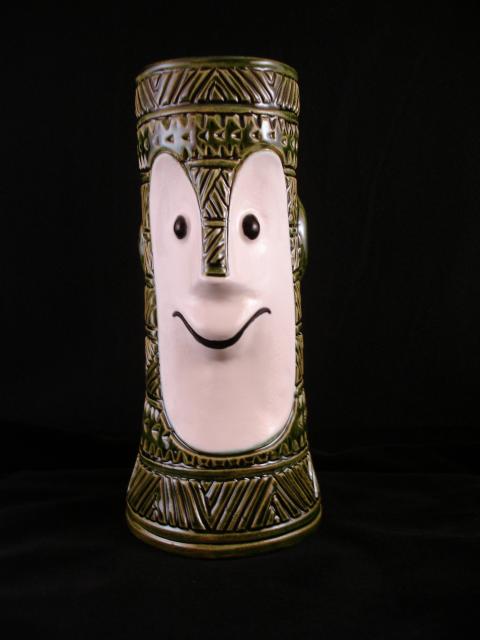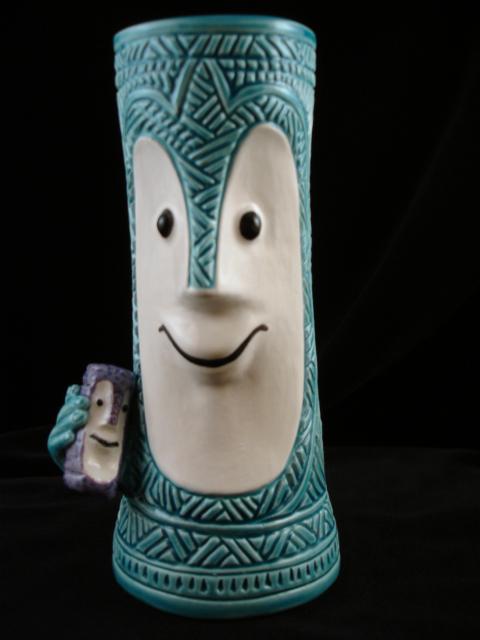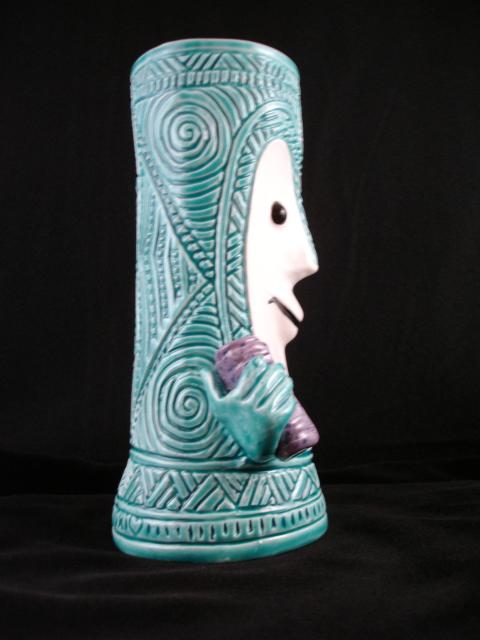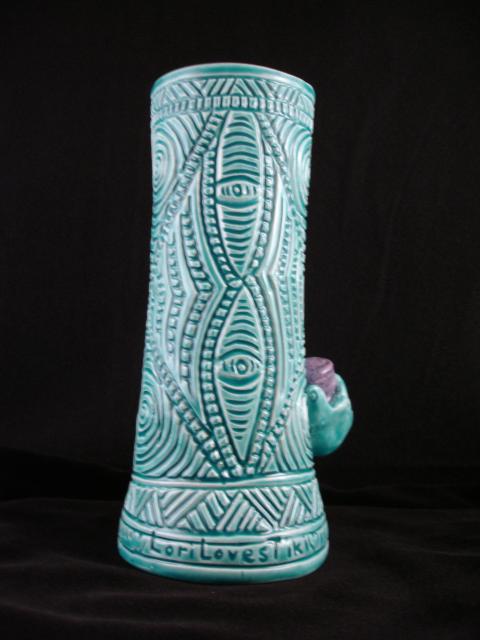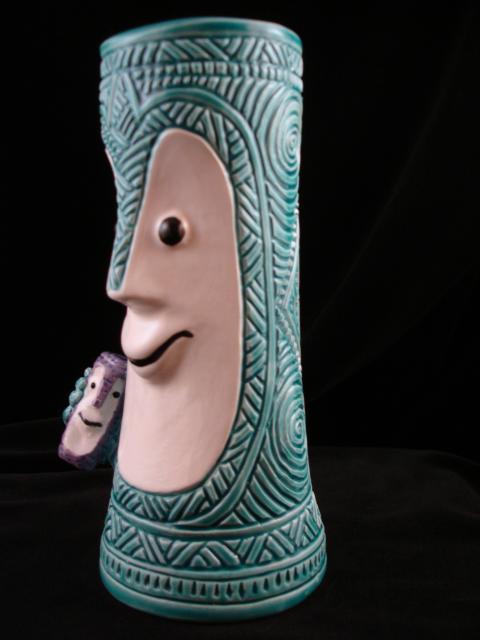 For RugbyMatt's 50th birthday from Deb June 2012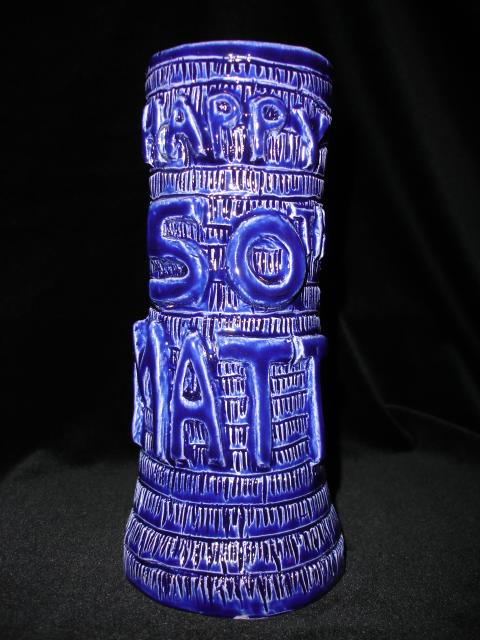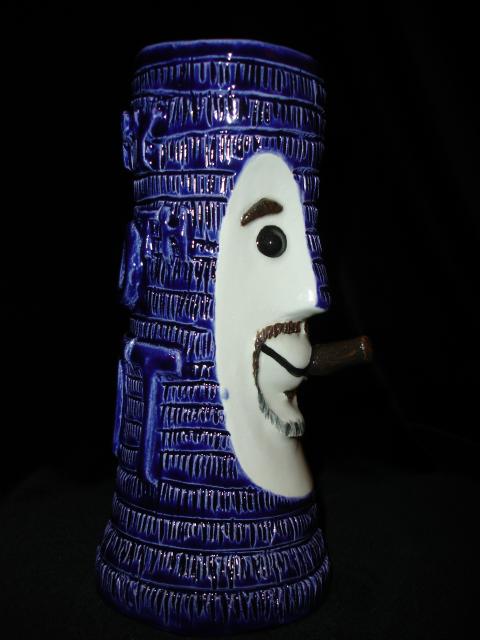 These photos finish the April 2012 Wish List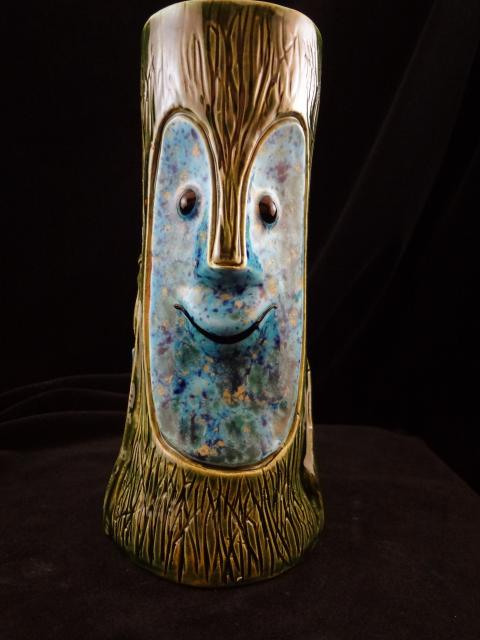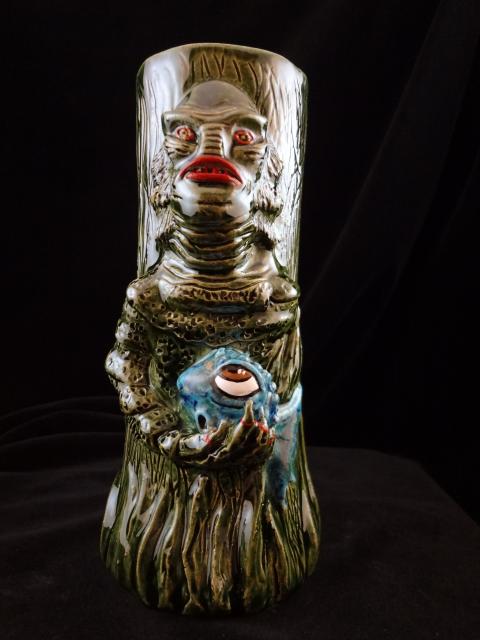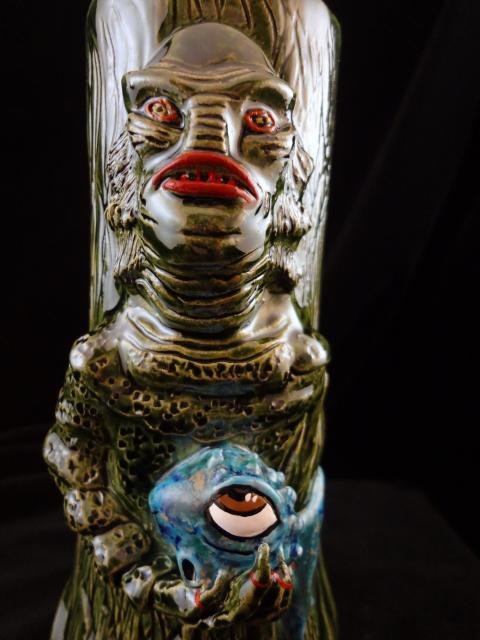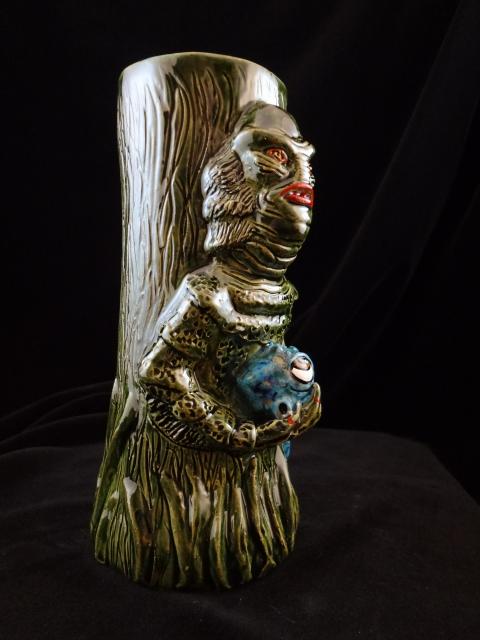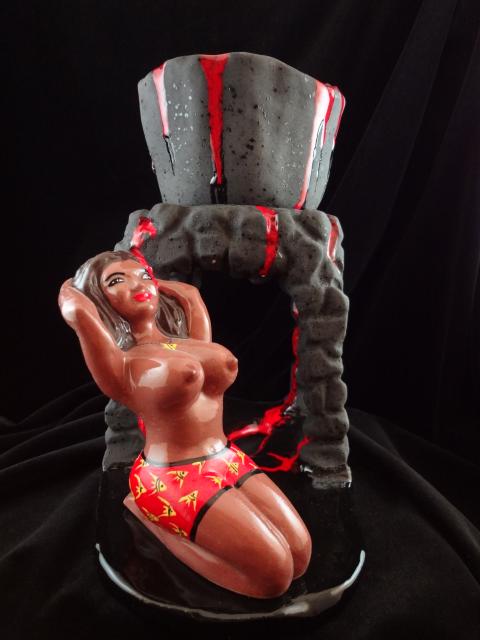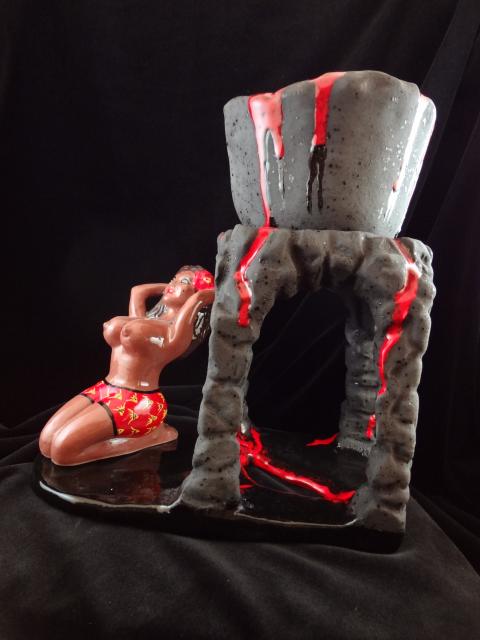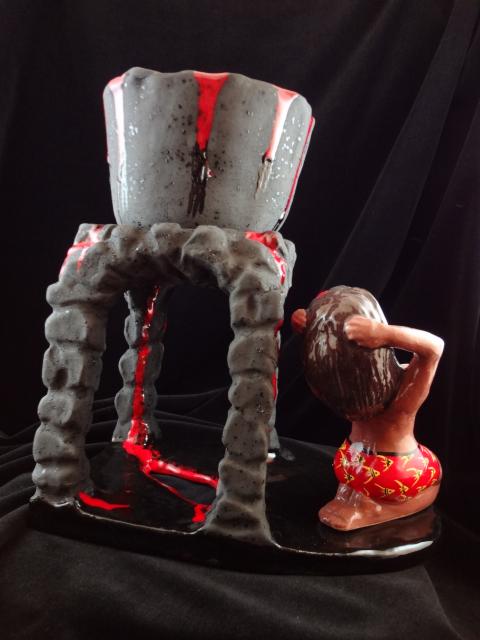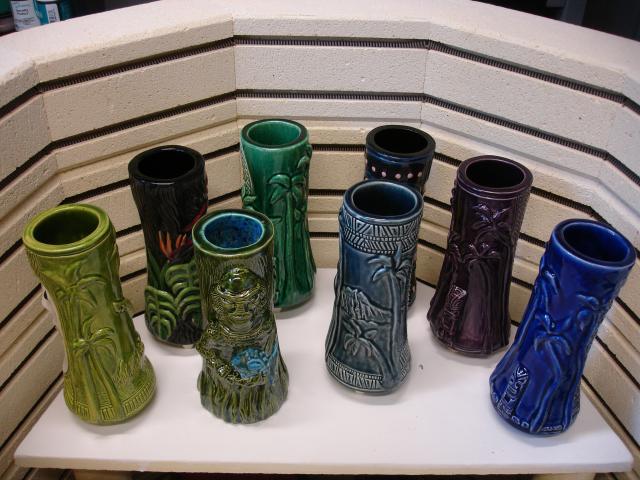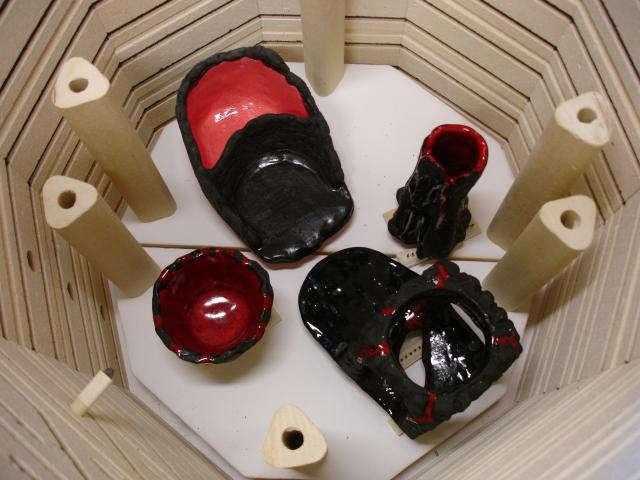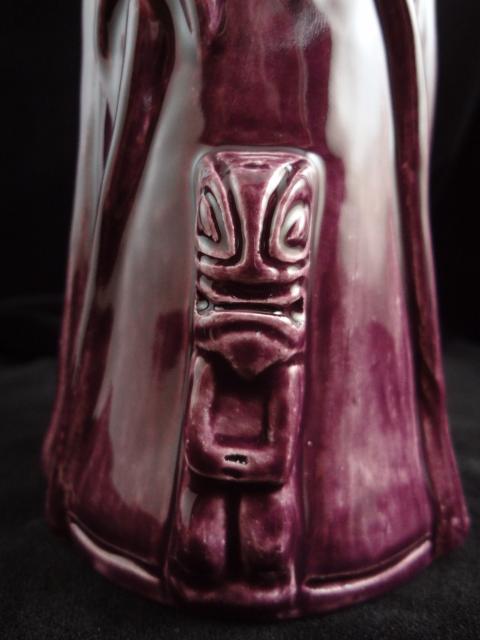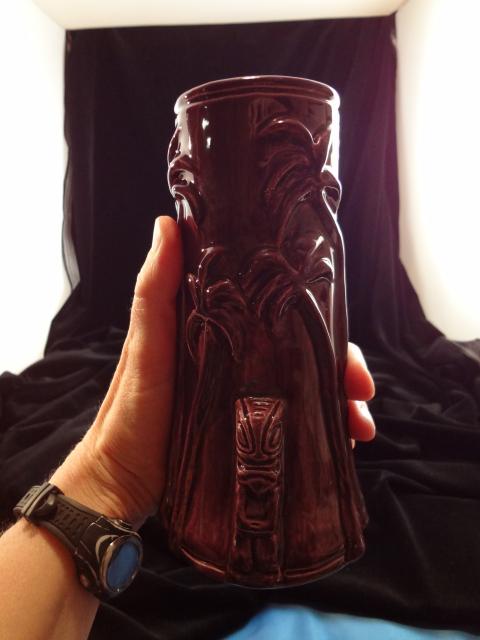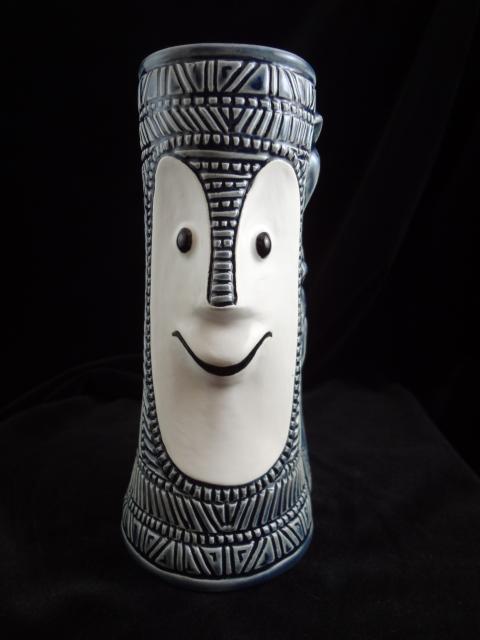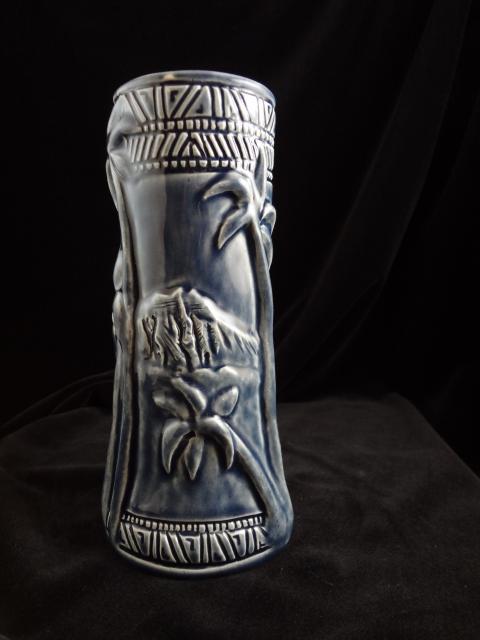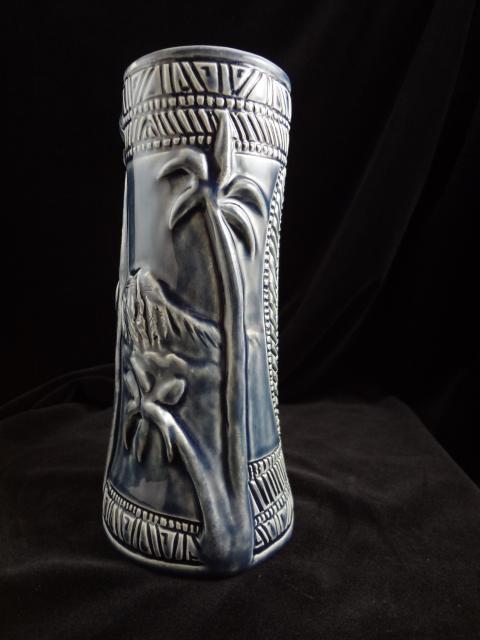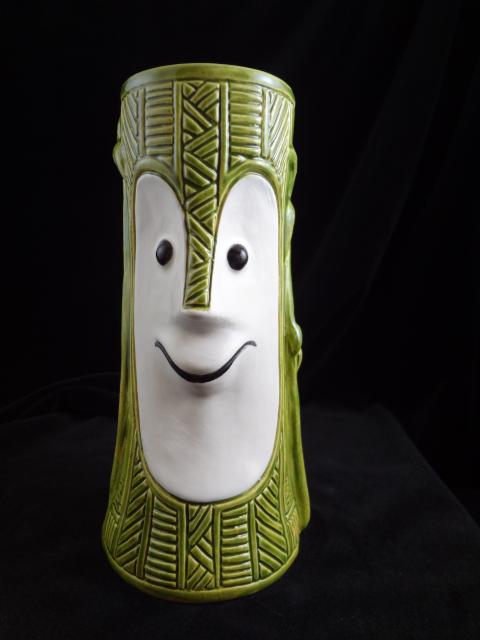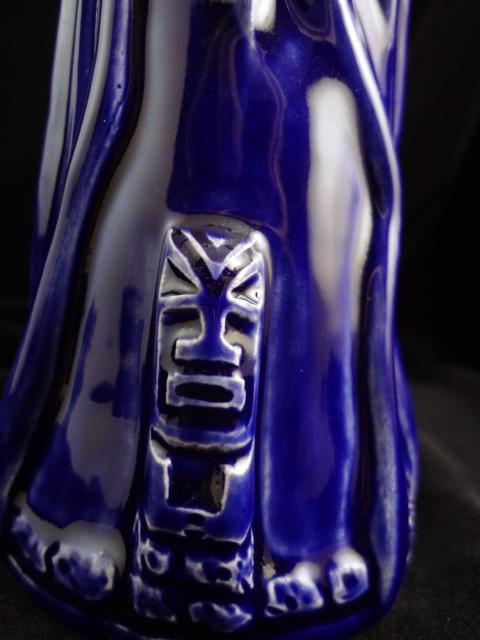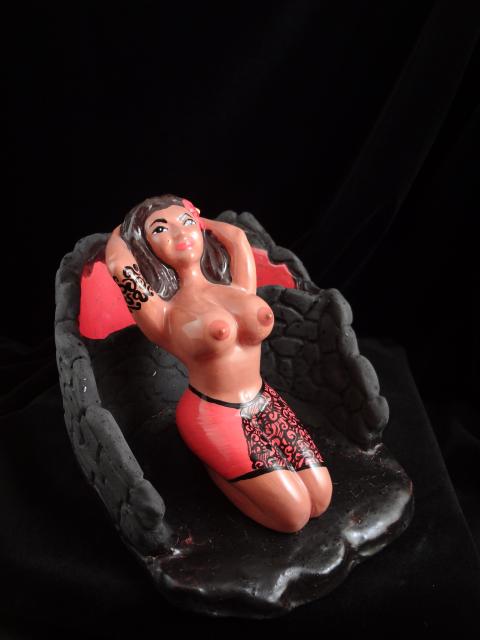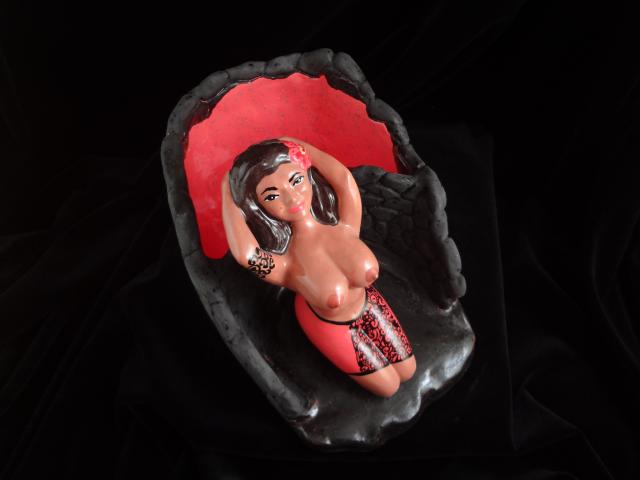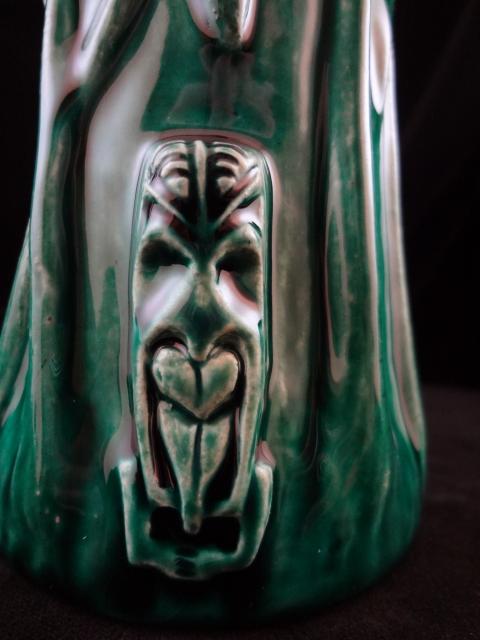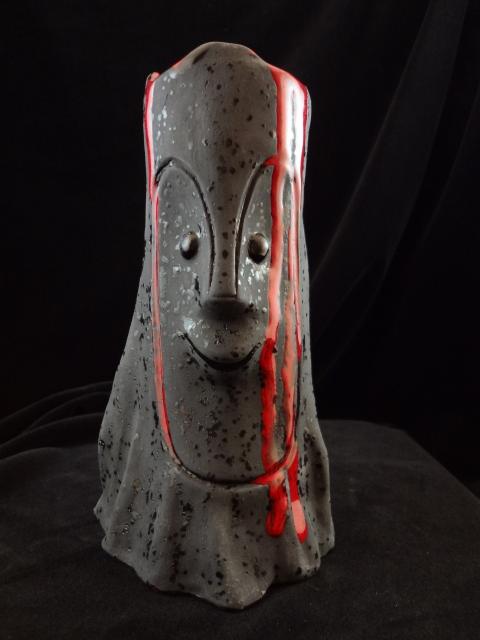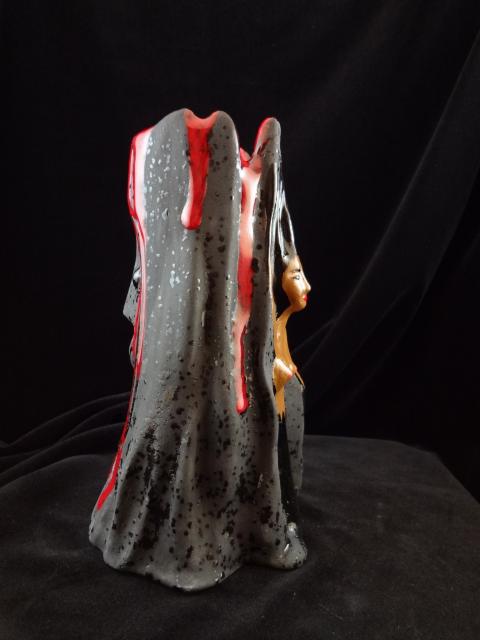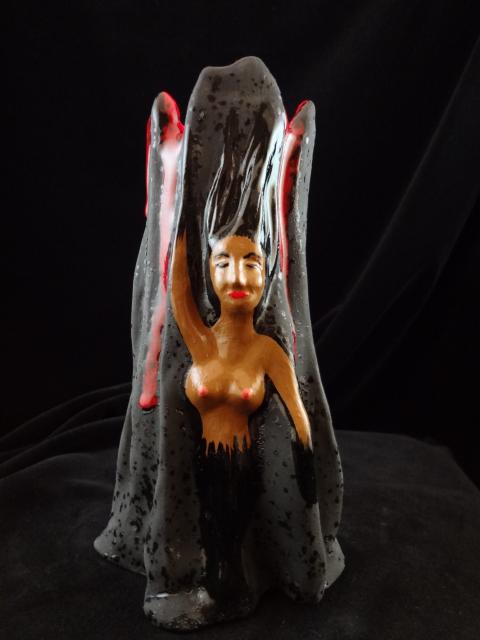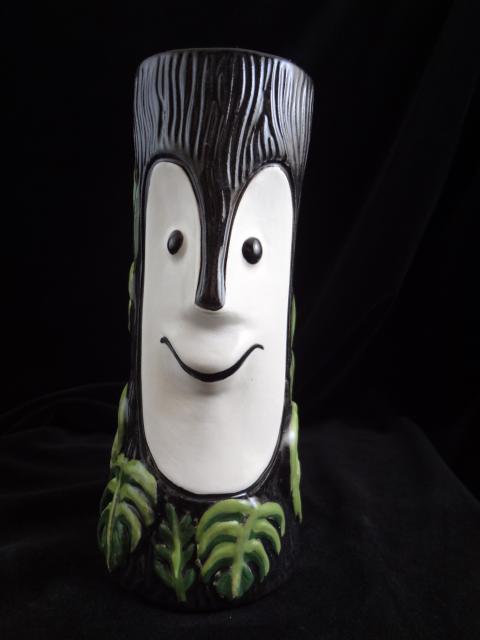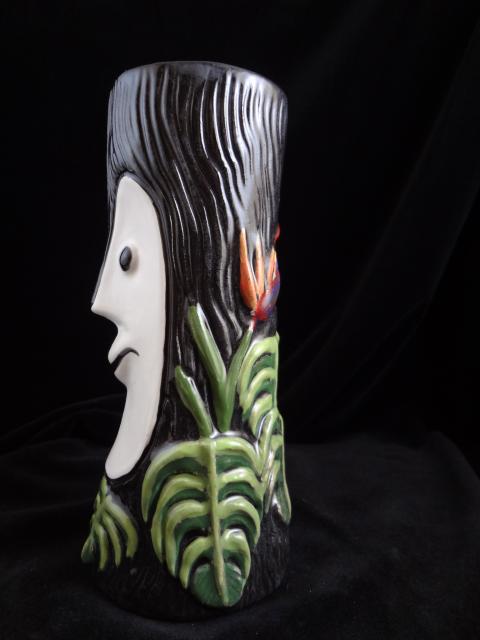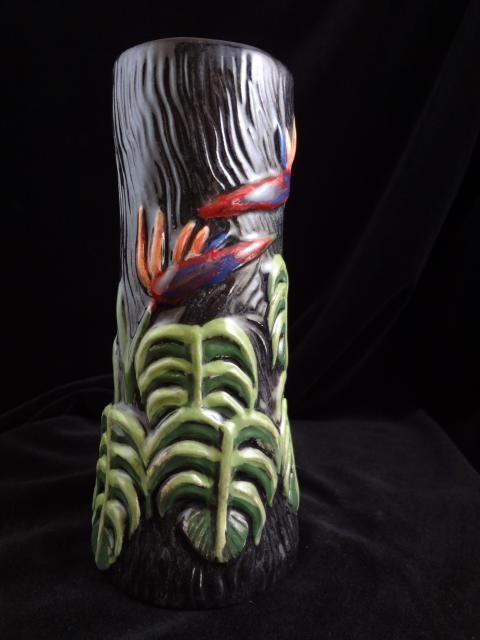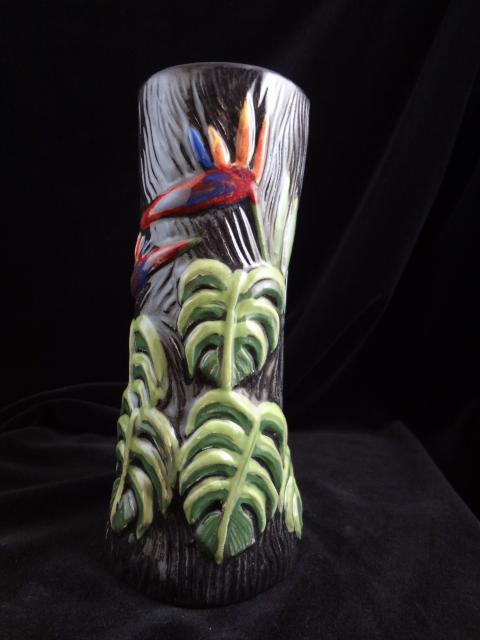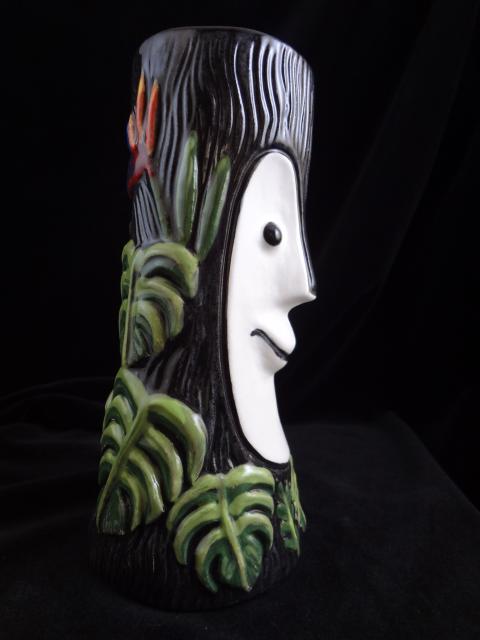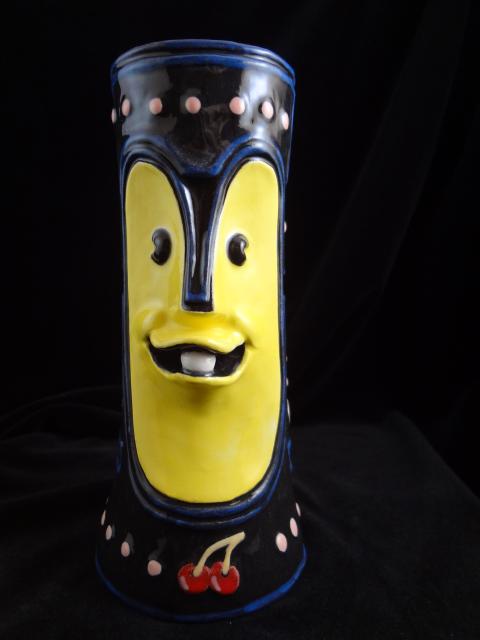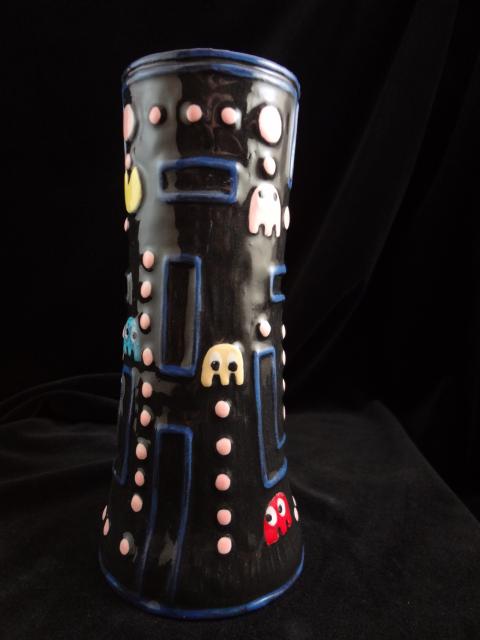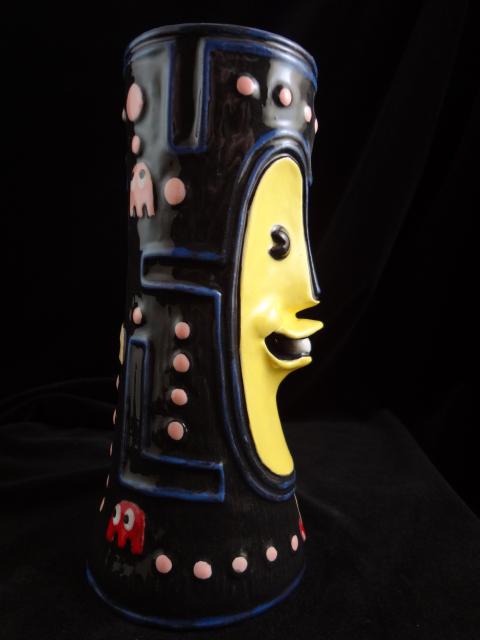 It finally occurred to me that having a photo of them all together after glazing would be fun.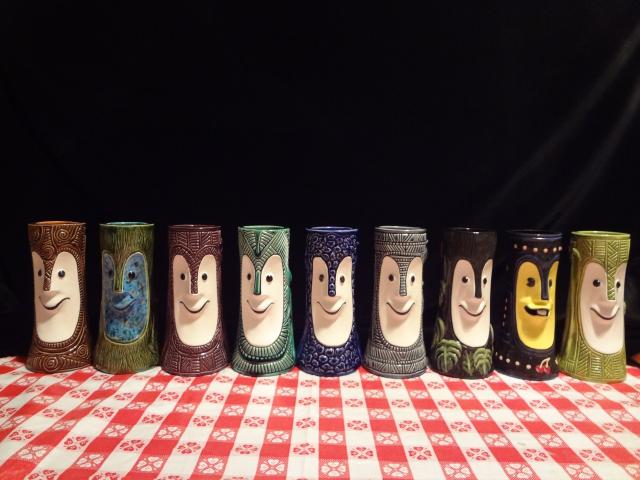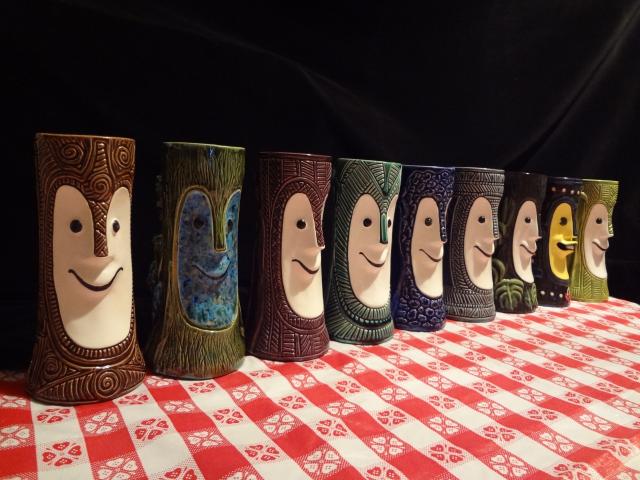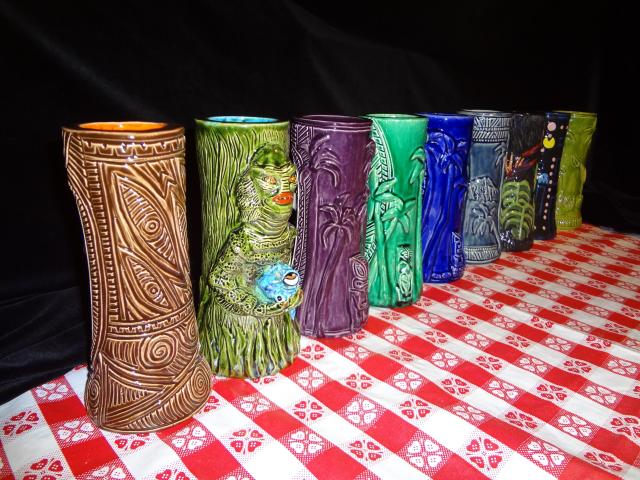 Many of the colors Roge can make the Moai statue in. He also has Orange and Green to mention just a few.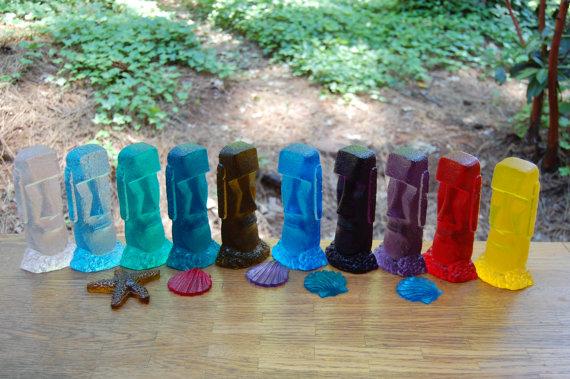 https://www.etsy.com/listing/102570294/easter-island-moai-statue-tiki-color?ref=cat2_gallery_4

We just hung the lamps I've show earier. Here they are.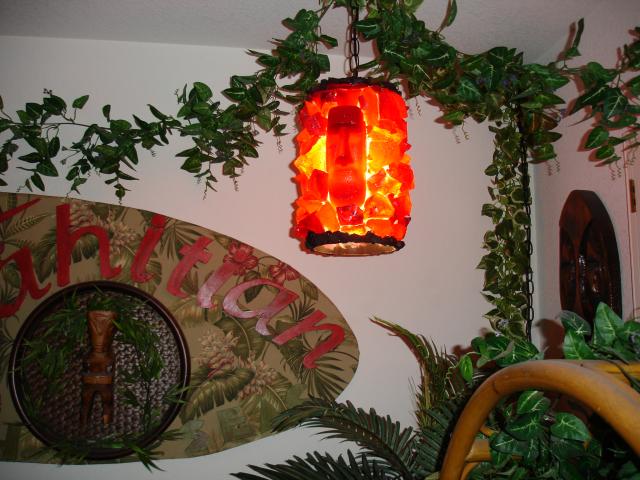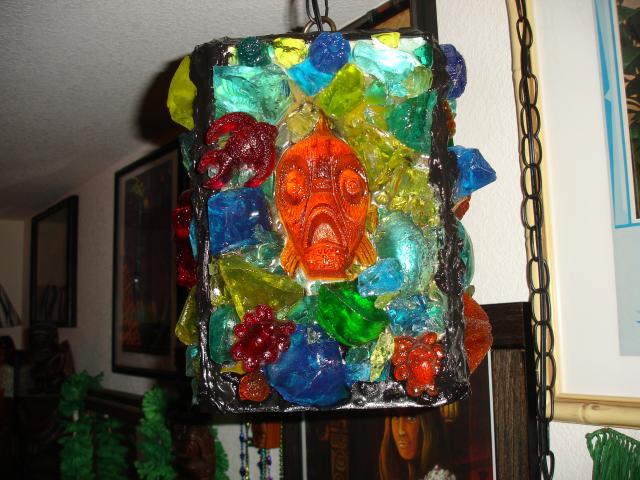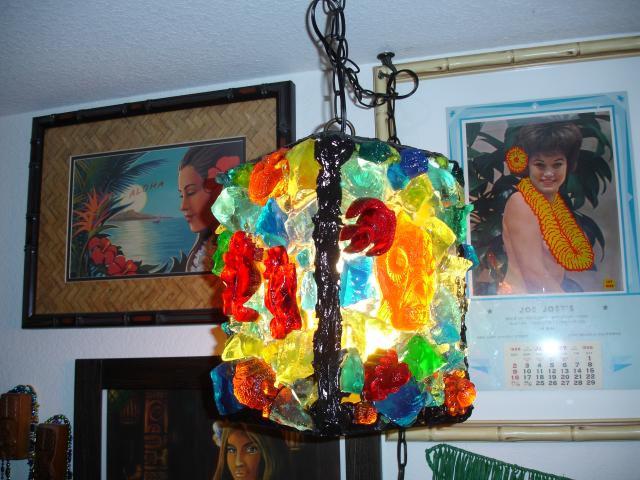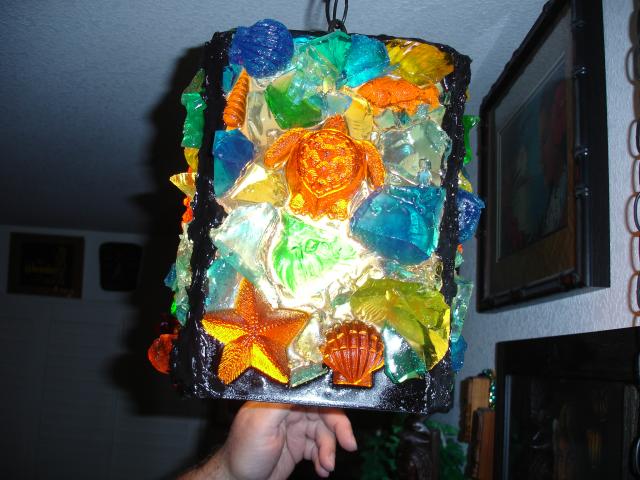 The War God sculpture is by Joniece Frank of Frankoma Pottery. She passed on the copy write to us. I've molded an original and made this bowl.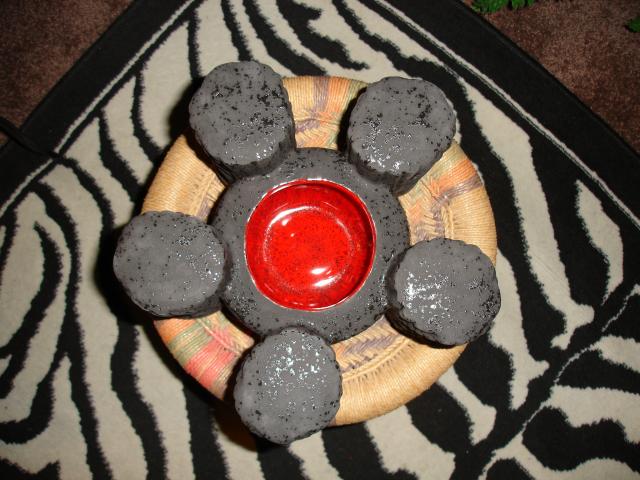 The bowl is shown here in front of some Gecko'z.



This War God is by Joniece Frank molded from one of her originals. I sculpted the bowl and put these projects together. They will be available on the next Wish List August 2012. It is an honor to bring back the War God in bowl form.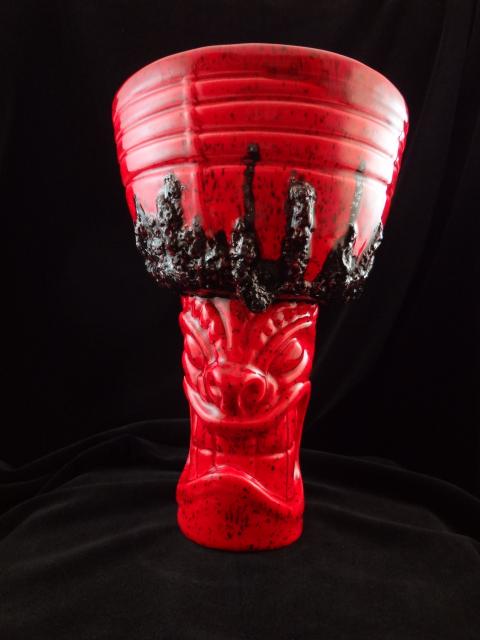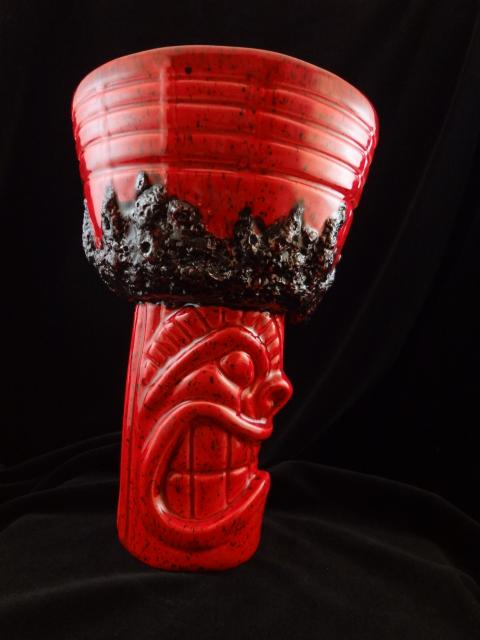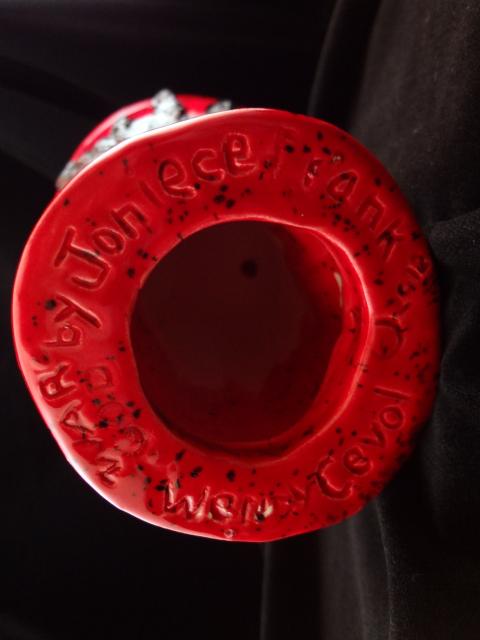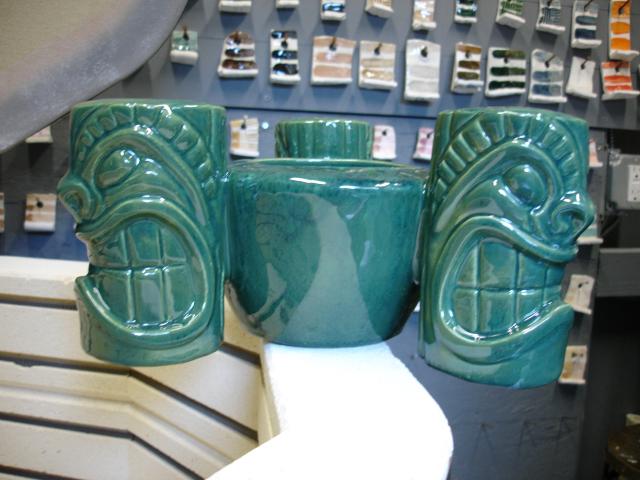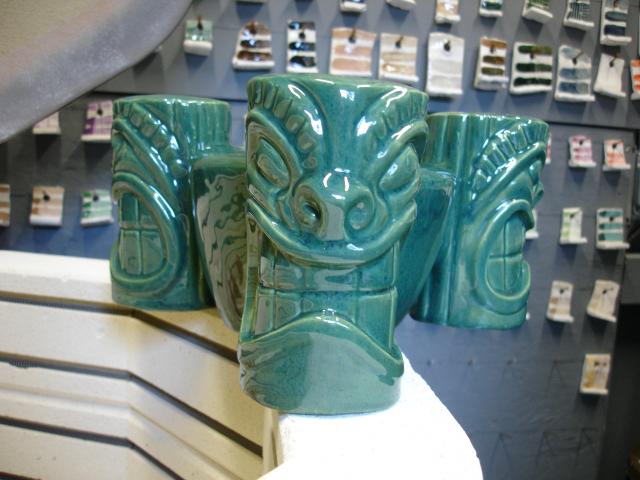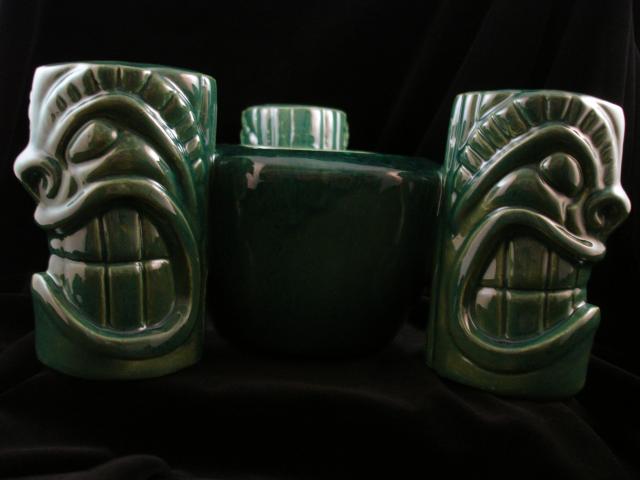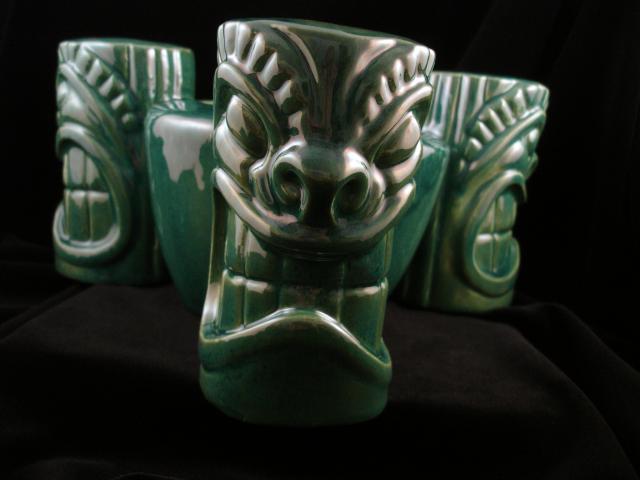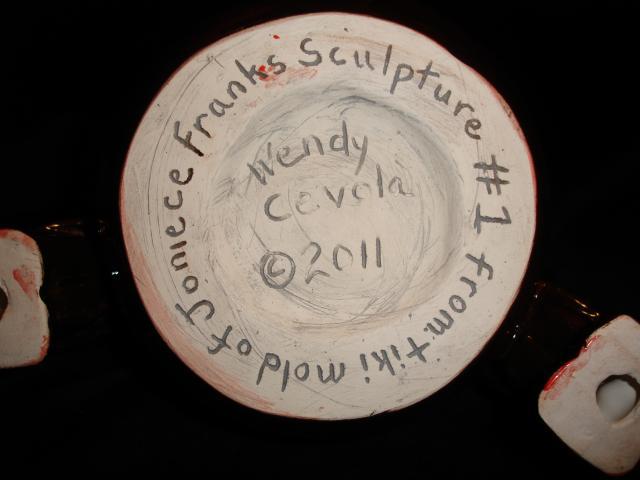 The Elroy Artspace show for Tiki Kon in August 2012 requires that the event mug by Munktiki be used in the painting. I used it for the torch and the tiki pole.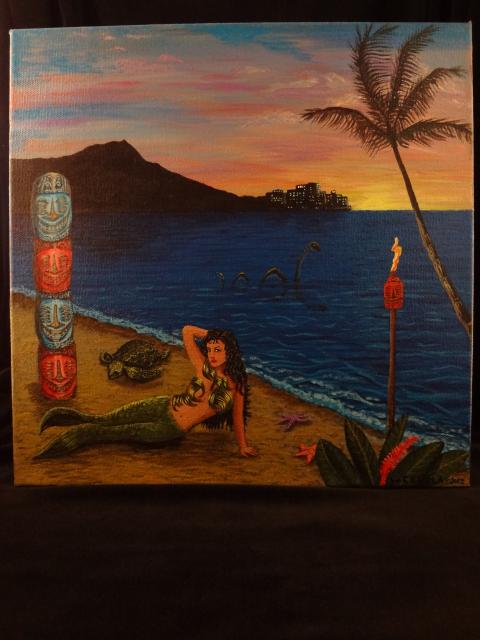 Out of the kiln on 7/28/12. After some hand painting they are finished.
PNG style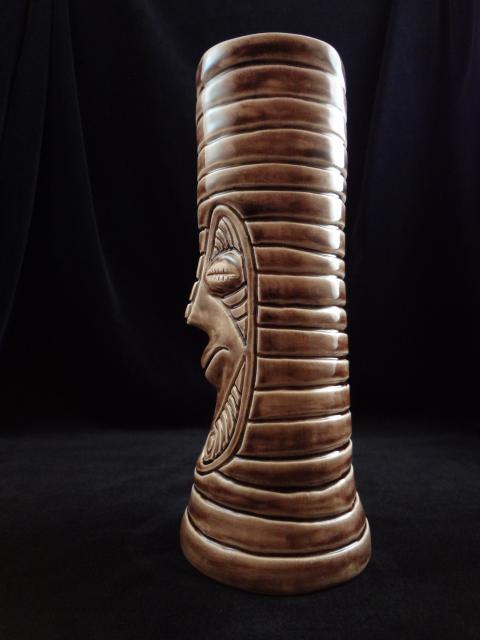 The mug on the right is for the Pele/Volcano swap that MadDogMike is running.
Dan liked it so much he had me make one for him. For his I used the new taller Bob mold.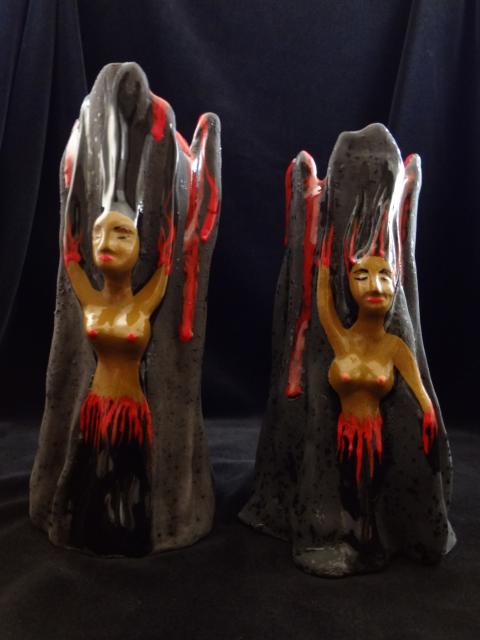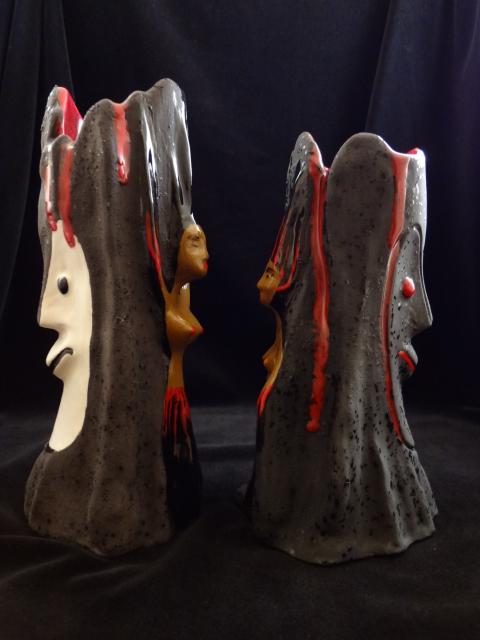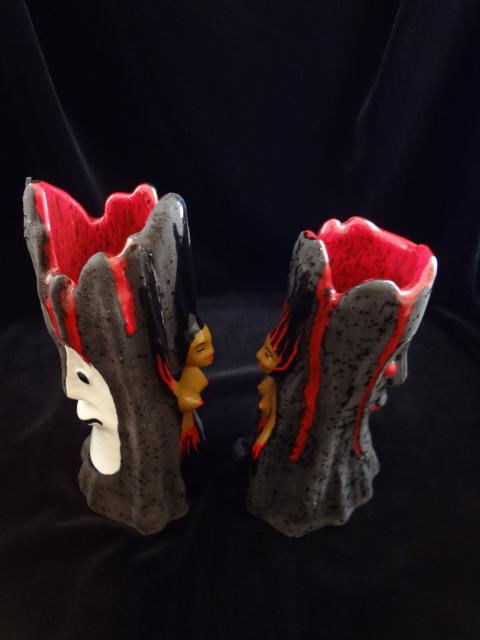 Next Dan asked if I would make a matching volcano Bob bowl that he could sit the mug in for display.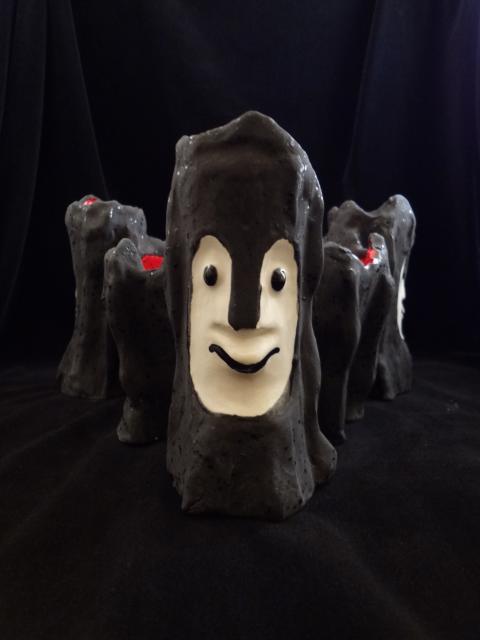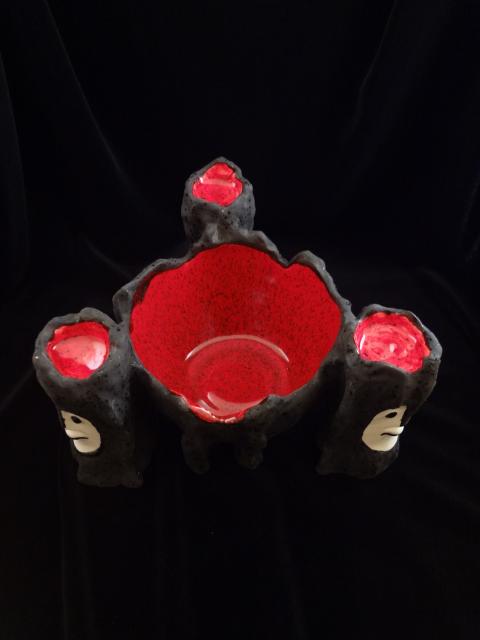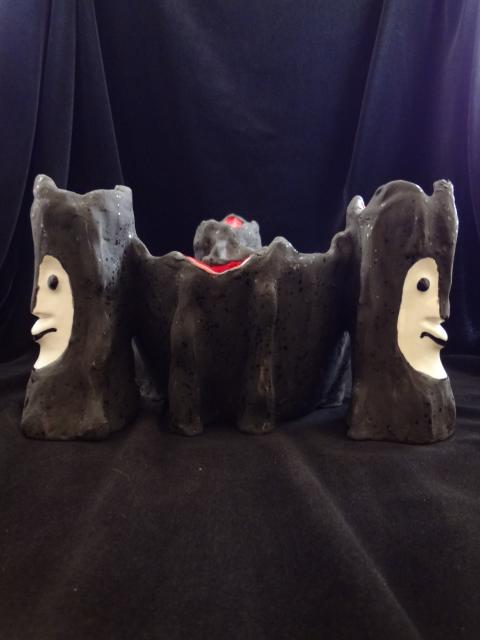 Using the same clay sculpture I made for Roge's chunk lamps I'm making Moai Bowls.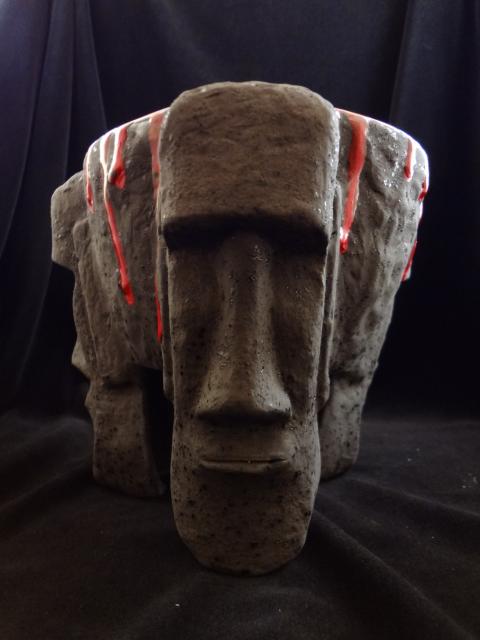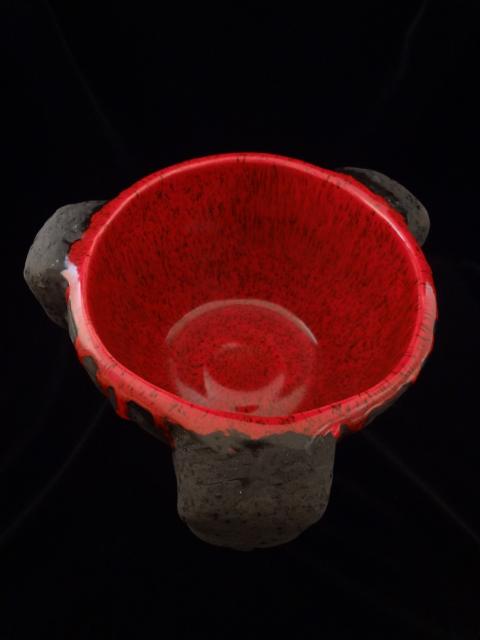 The Wedding Mugs are finished. I hid the names and date at the bottom front. These are hand painted.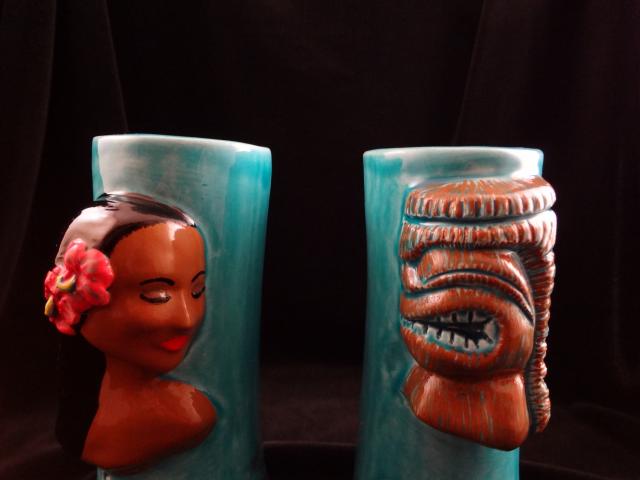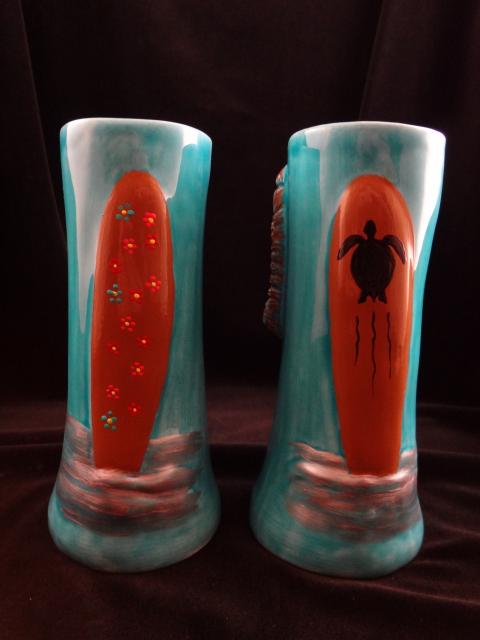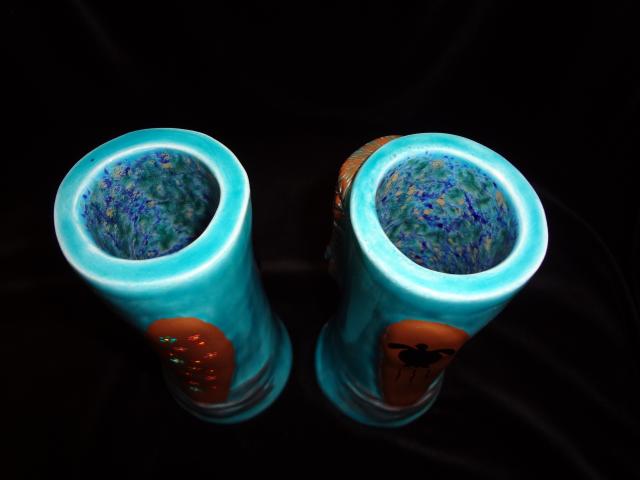 Super Carved Bobs that bavtech will be selling at Tiki Oasis 12. He has an indoor booth. He'll be bringing other tikis I've made. This is terrific because I'm not vending but my art will still be there.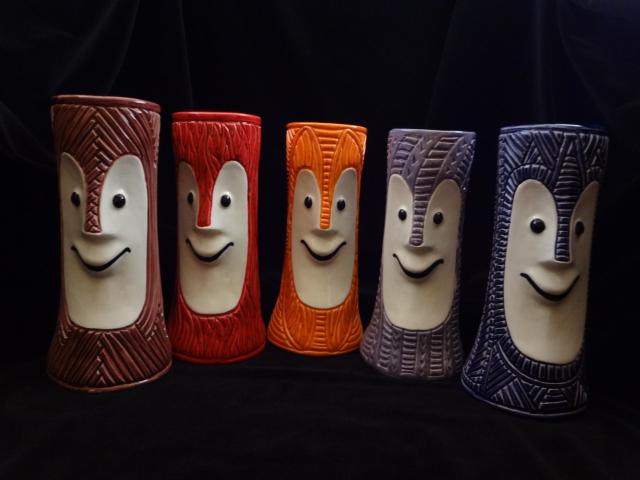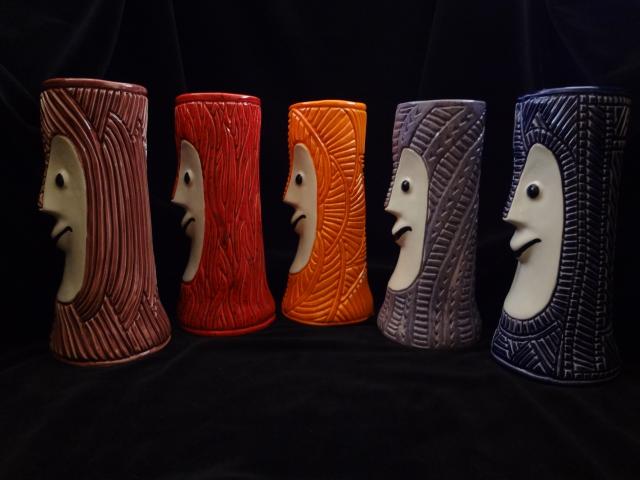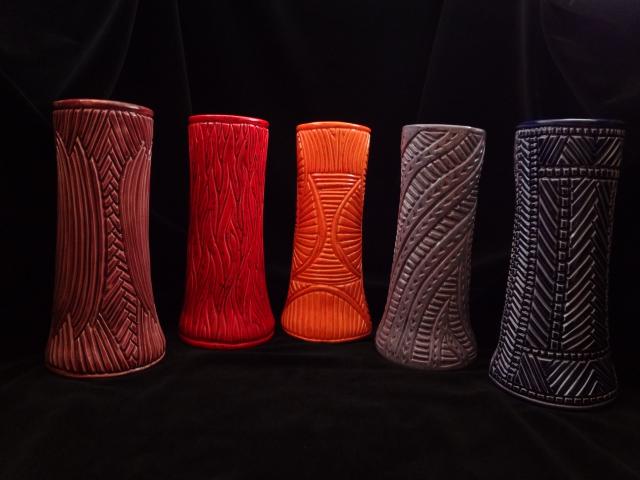 Tiki Oasis 12 the Spy/Tiki art show.

Agent in Paradise (Otto is the star along with McTikis tikis)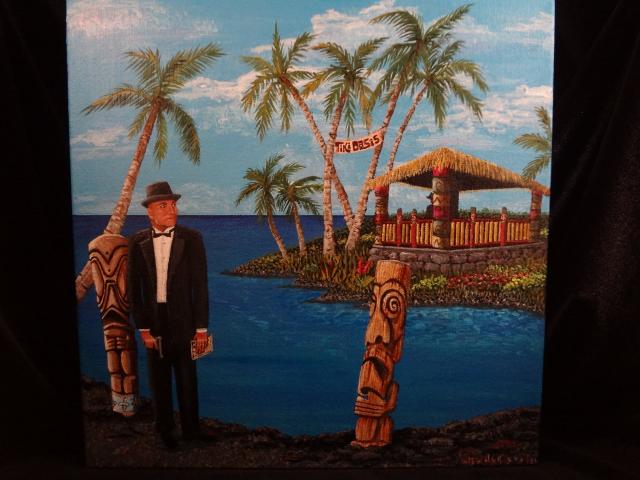 http://www.huffingtonpost.com/lisa-derrick/tiki-oasis-12-exotica-esp_b_1787737.html

Wish List 3 continues.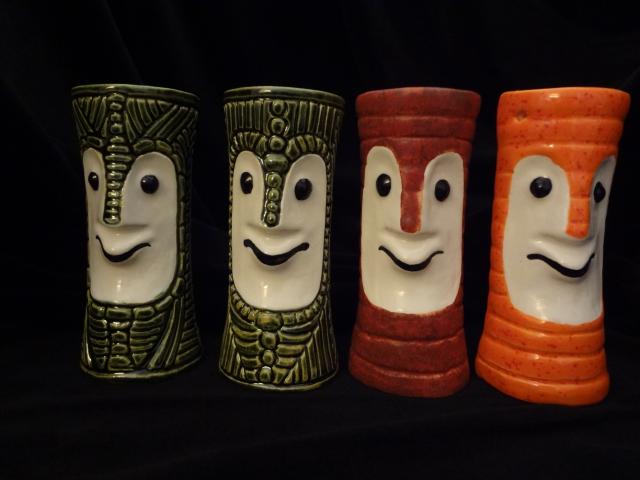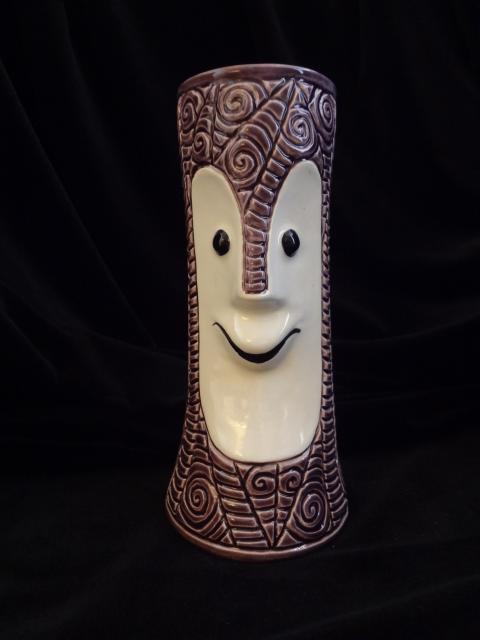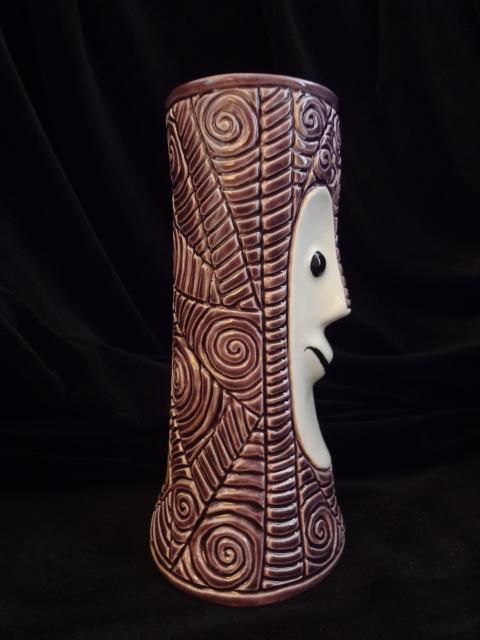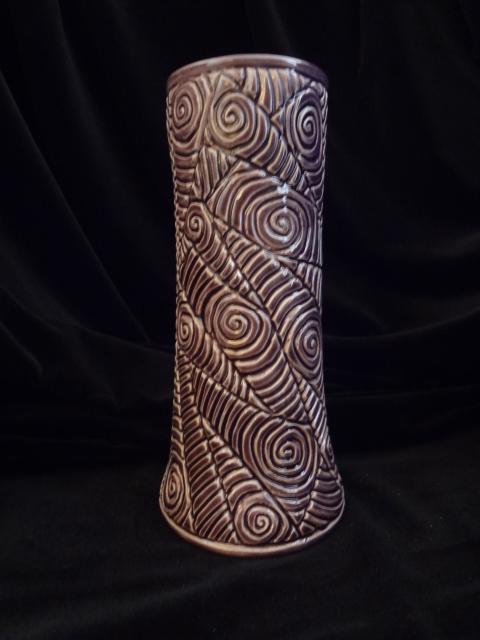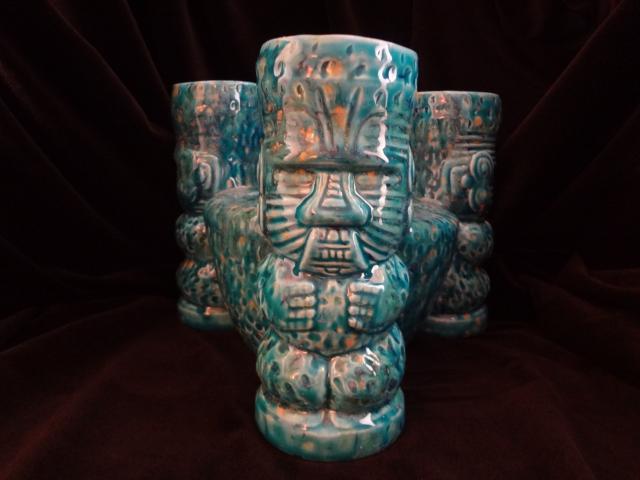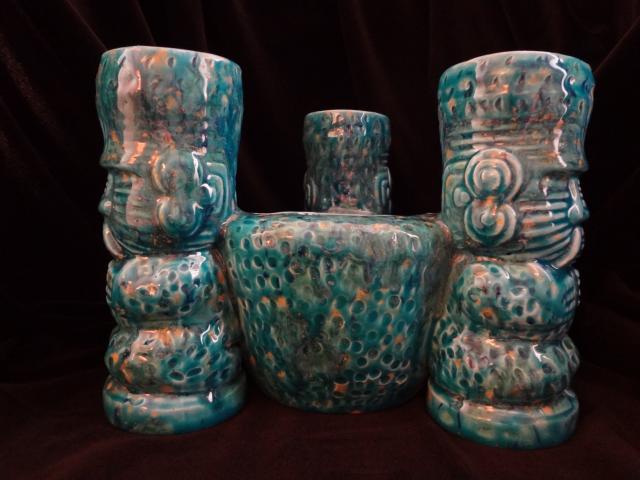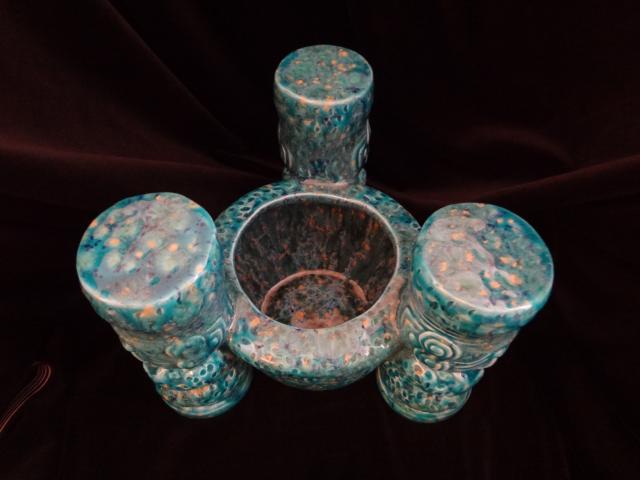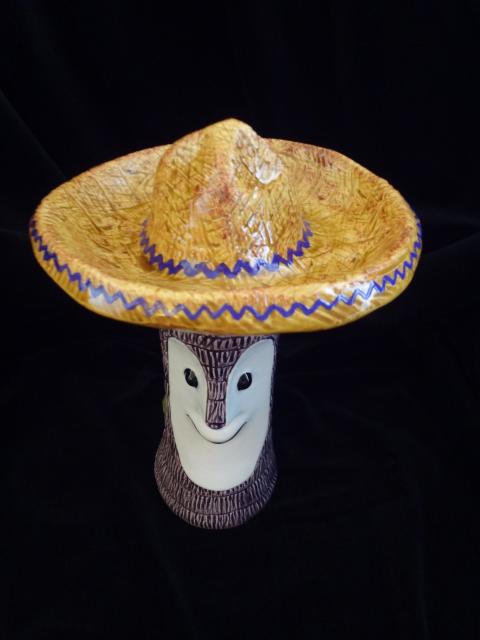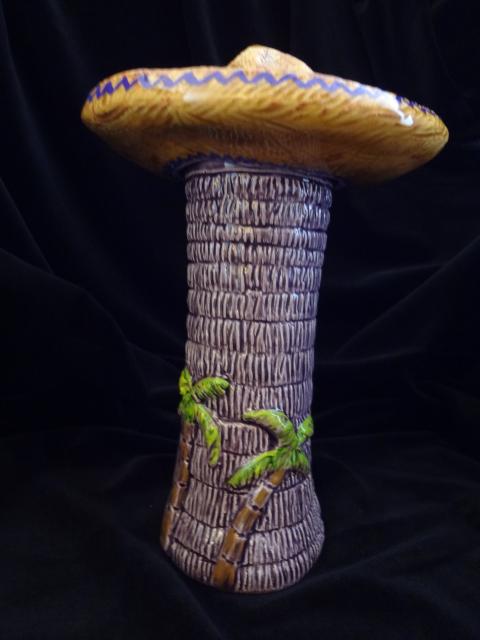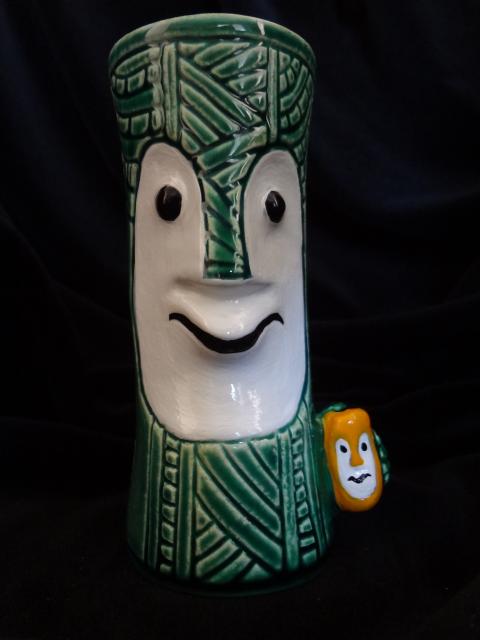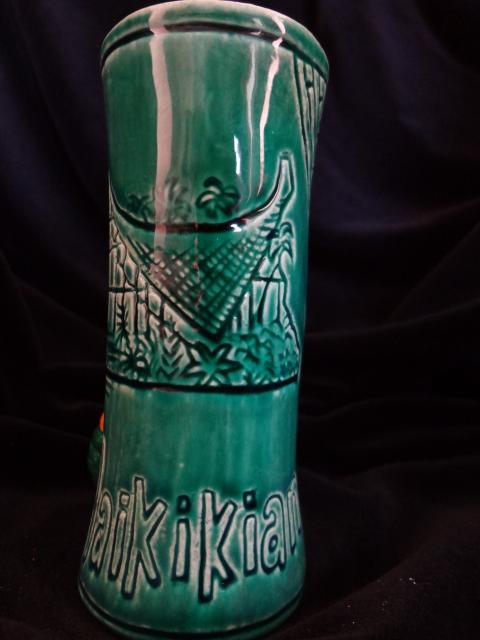 A few more projects from Wish List #3 in progress October 2012.
19TikiChef62's TAll VOLCANO MISSONARY'S DOWNFALL SHRUNKEN HEAD soon to be tattooed Bob.


The ebTiki collection.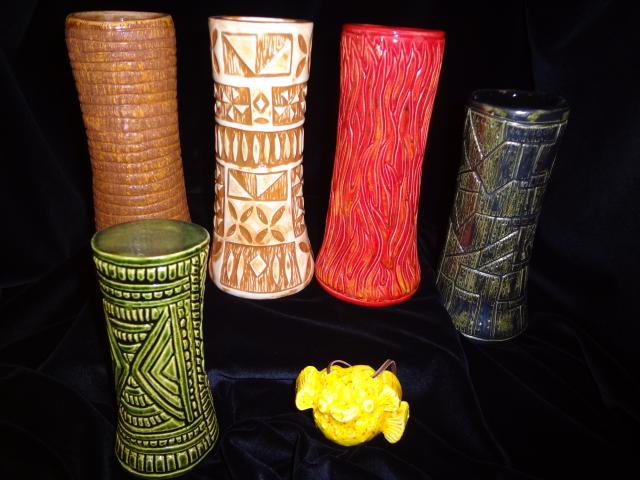 Dan's I work hard now reward me with this test crawl mug.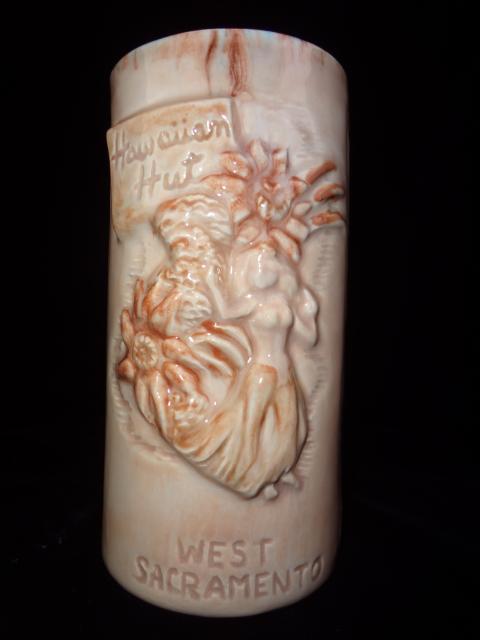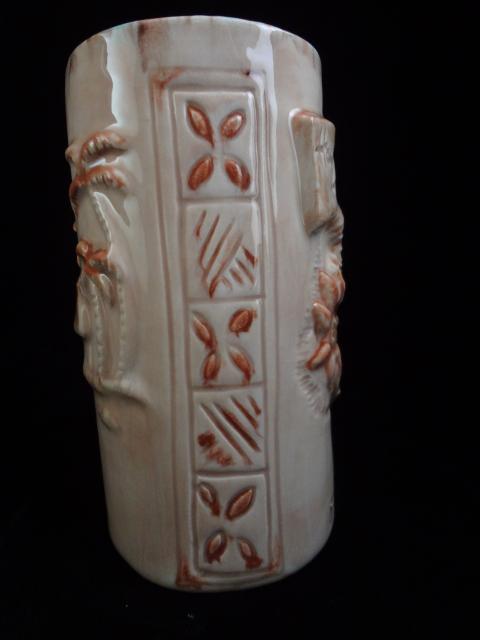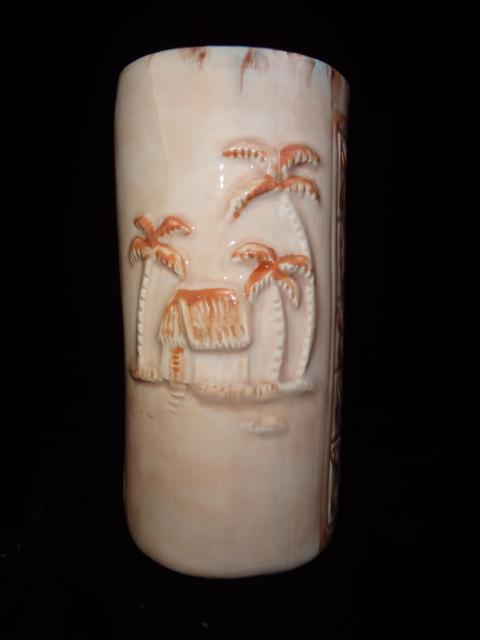 The second Professor G failed to keep the spots in place mug!


PacManBob Dan's Pineapple Bob and Joanne's Hot Bob.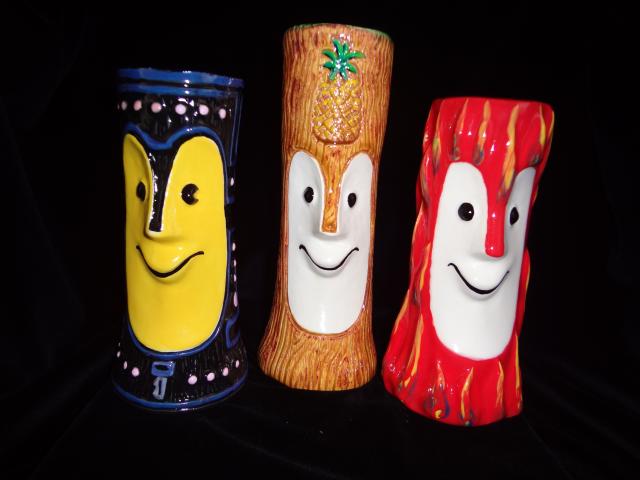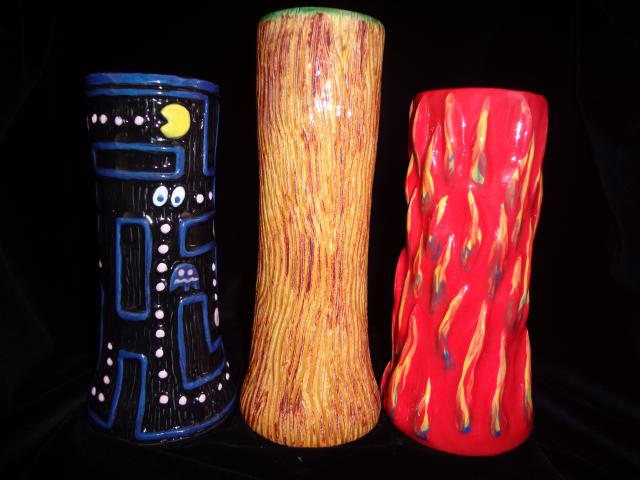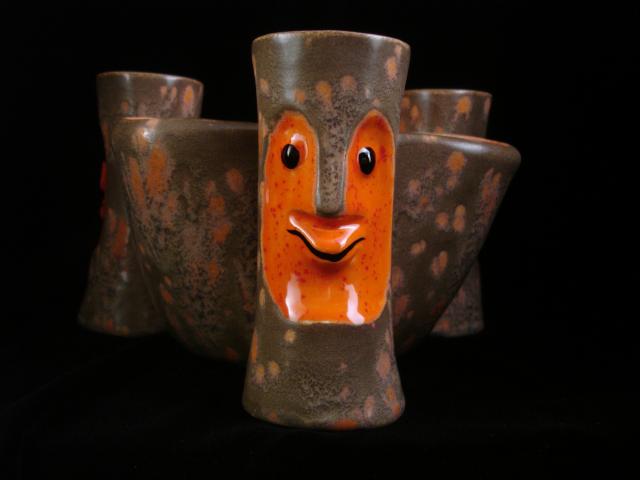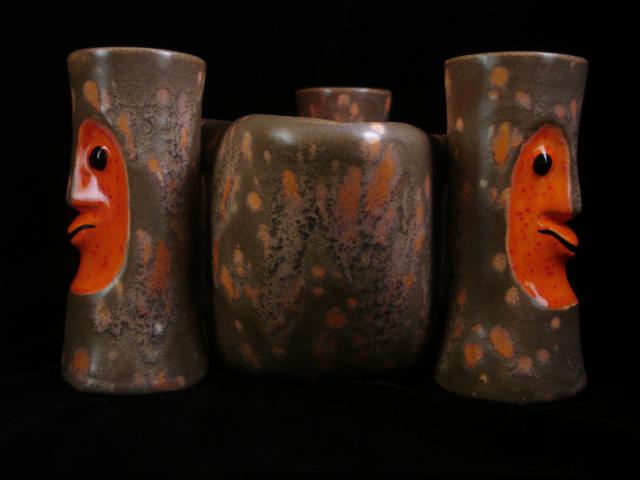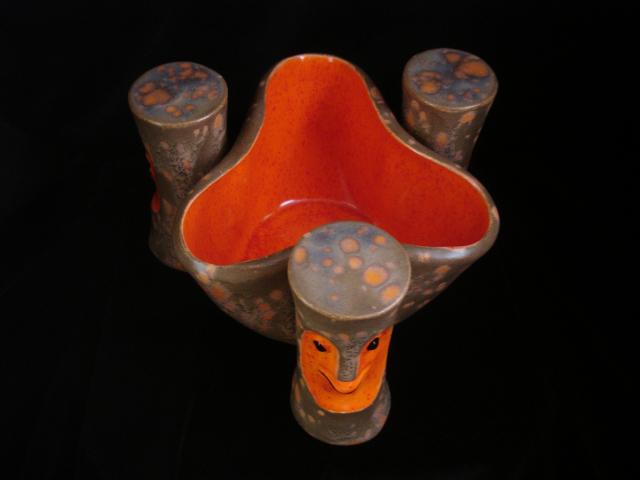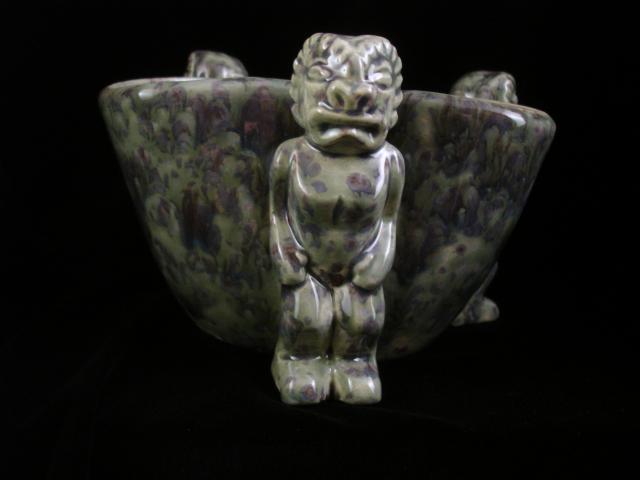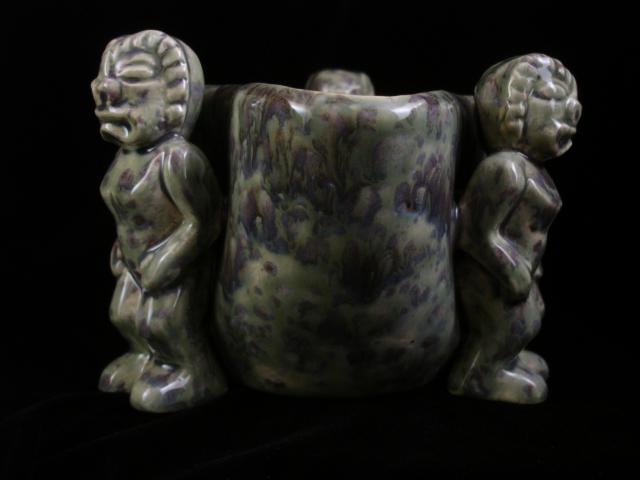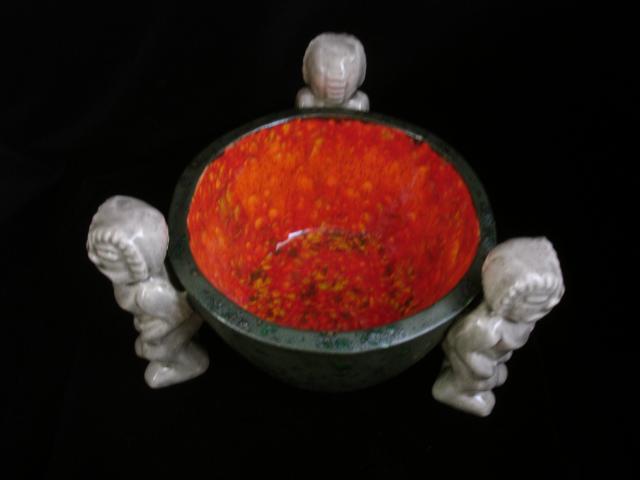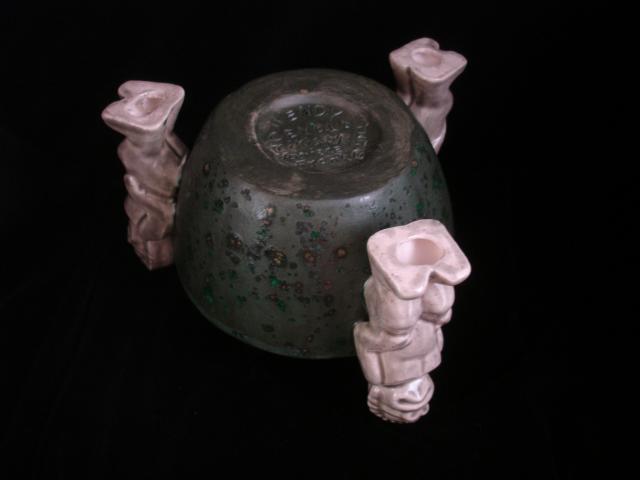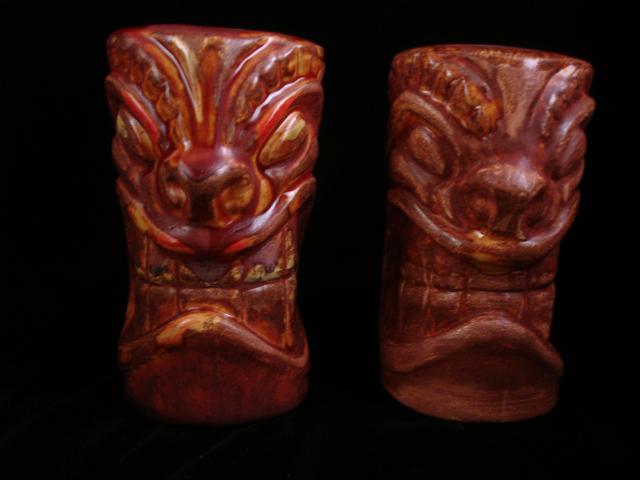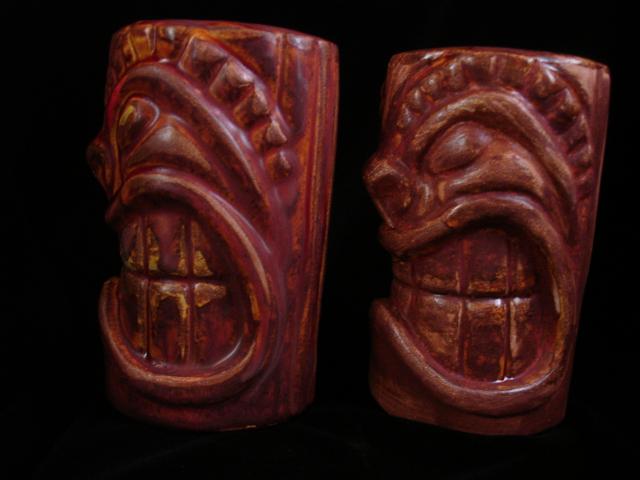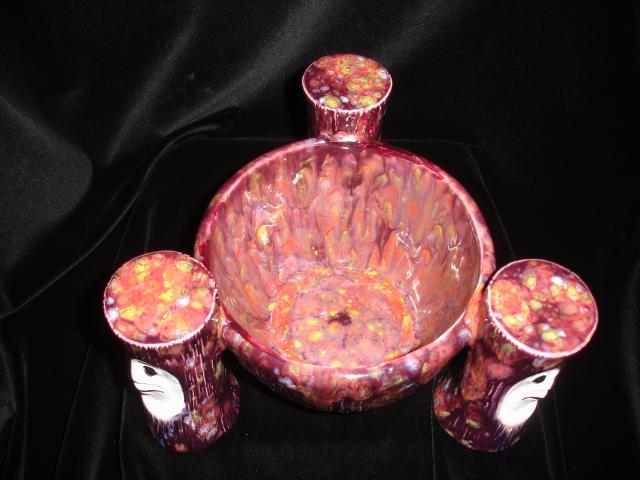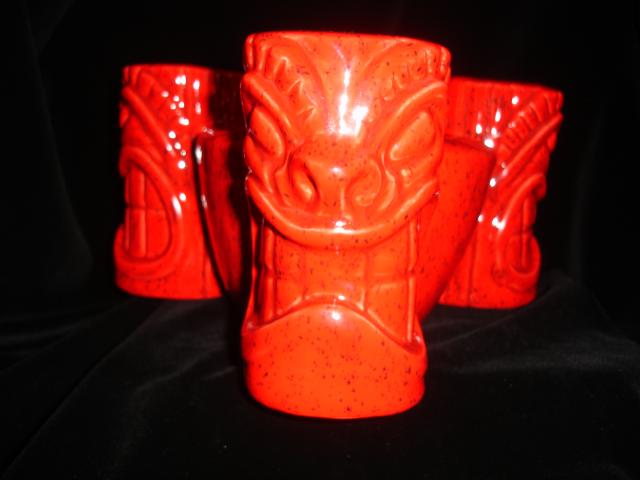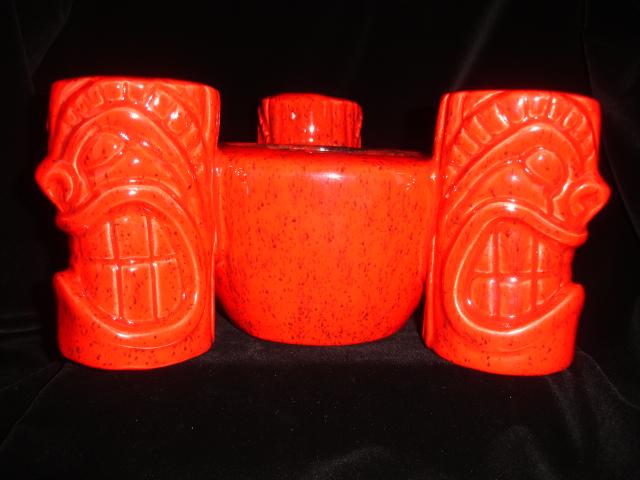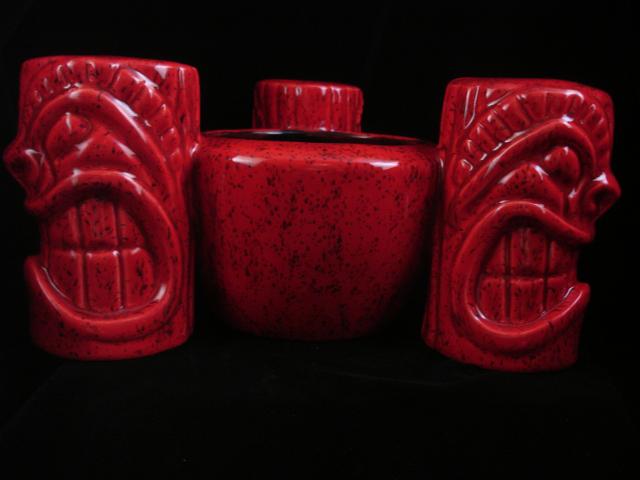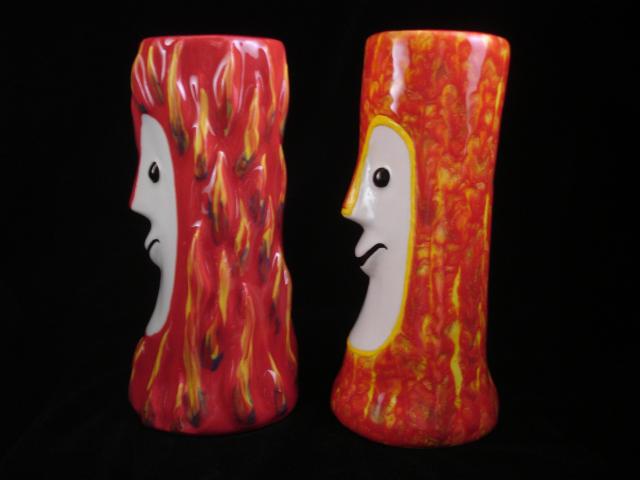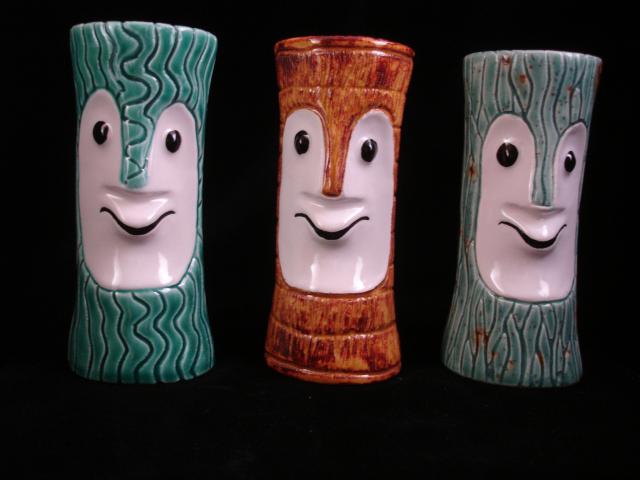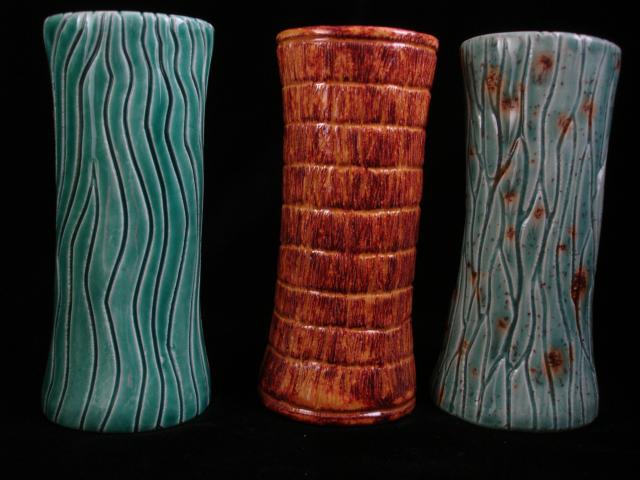 Made for the Don the Beachcomber's sale Dec.2nd 2012.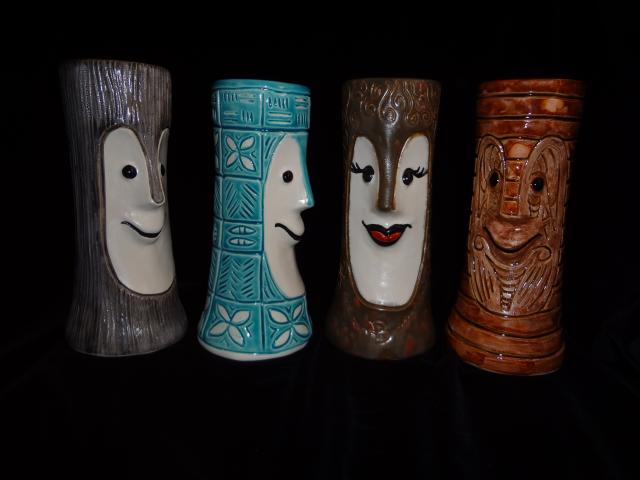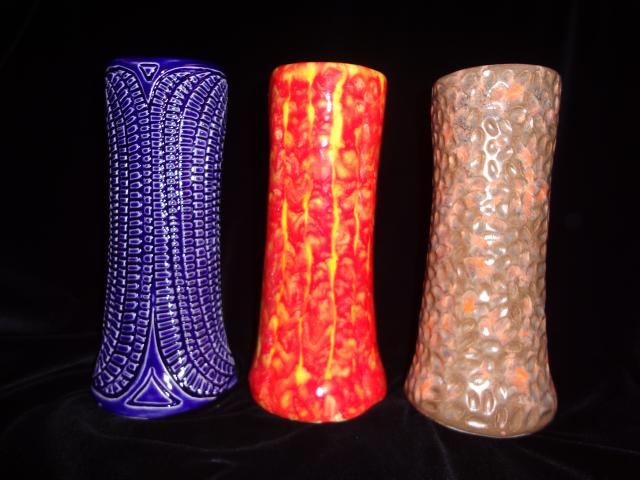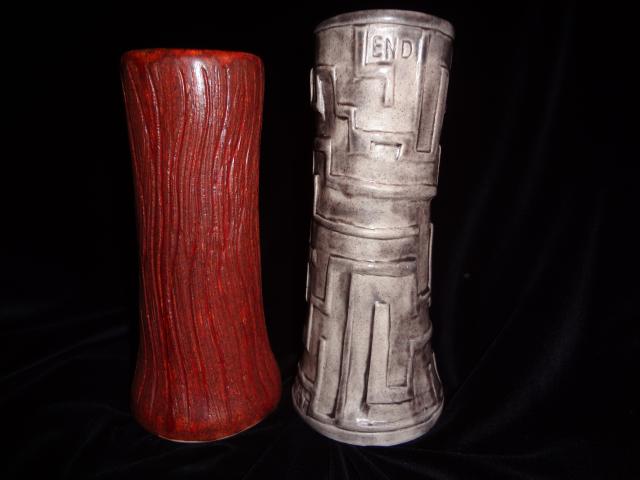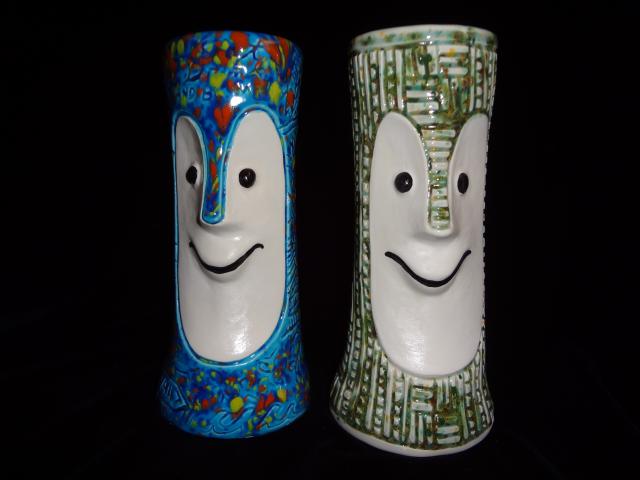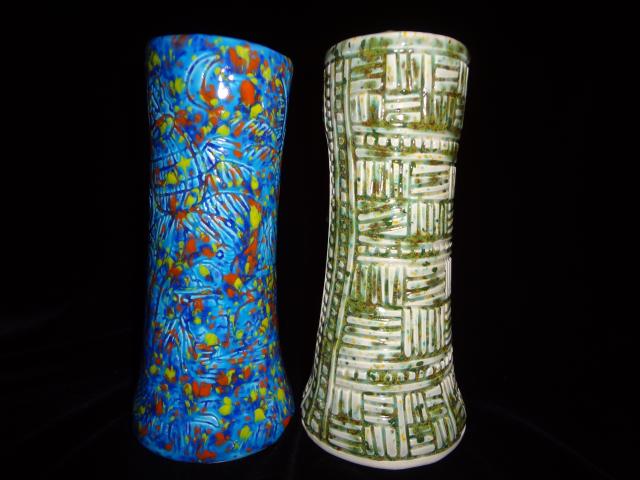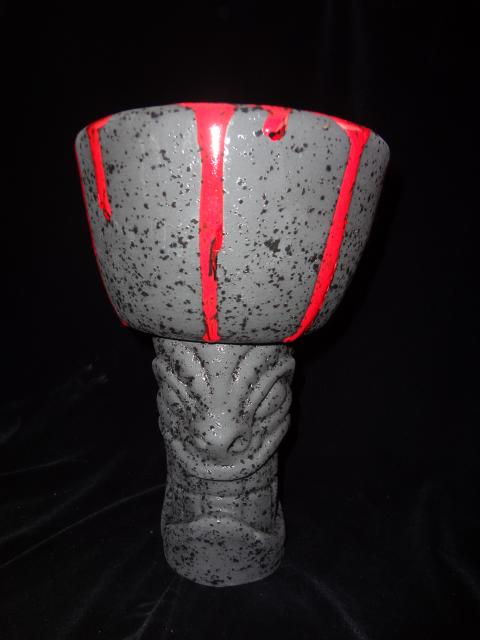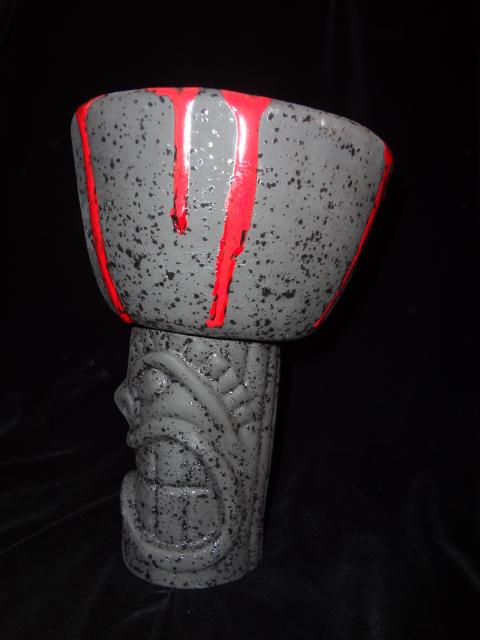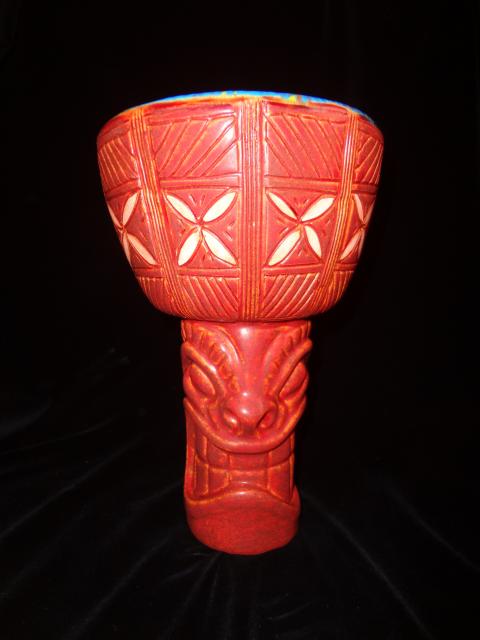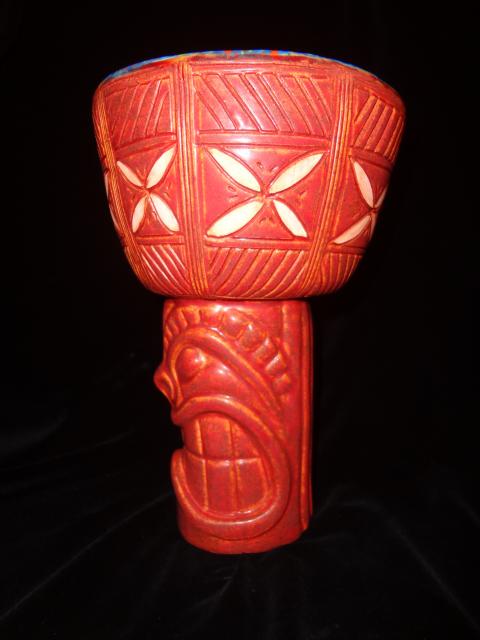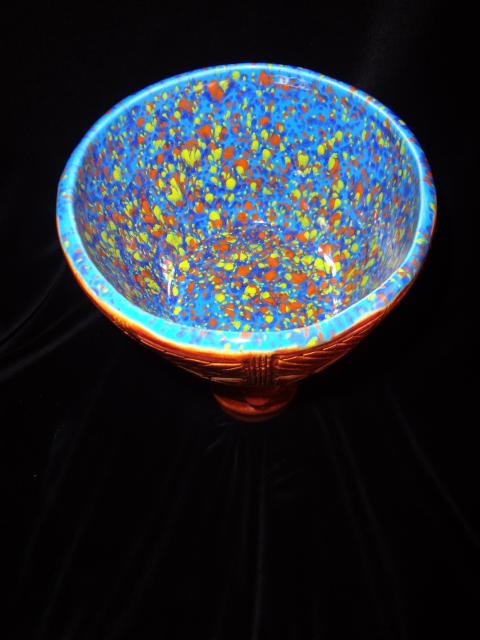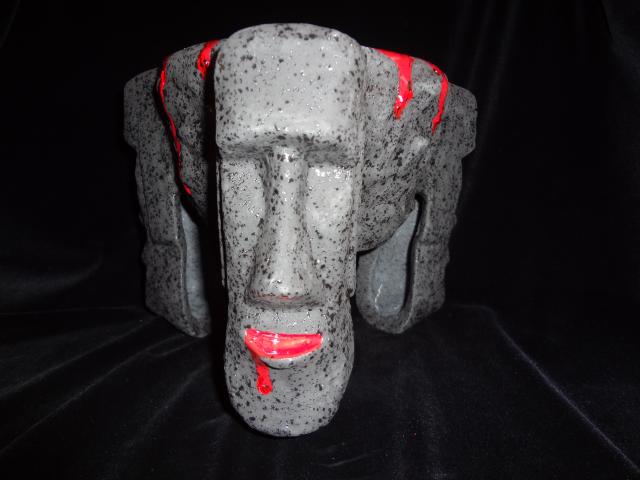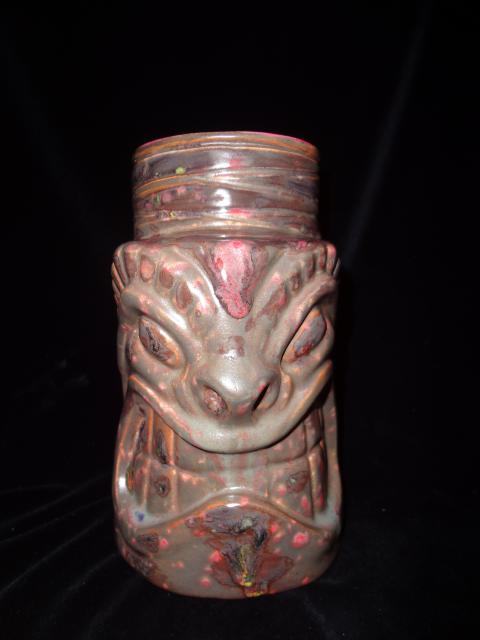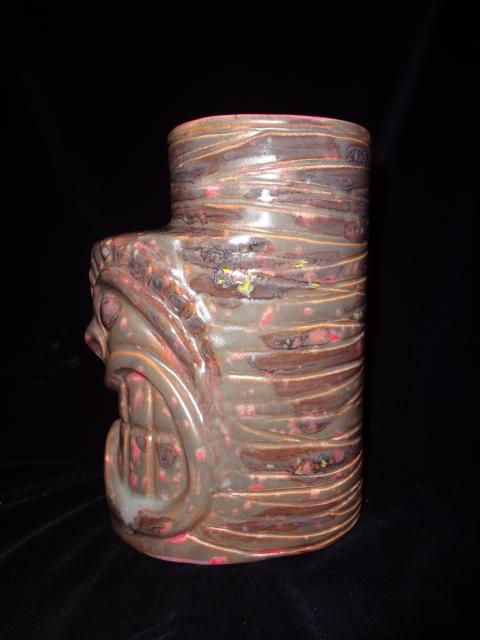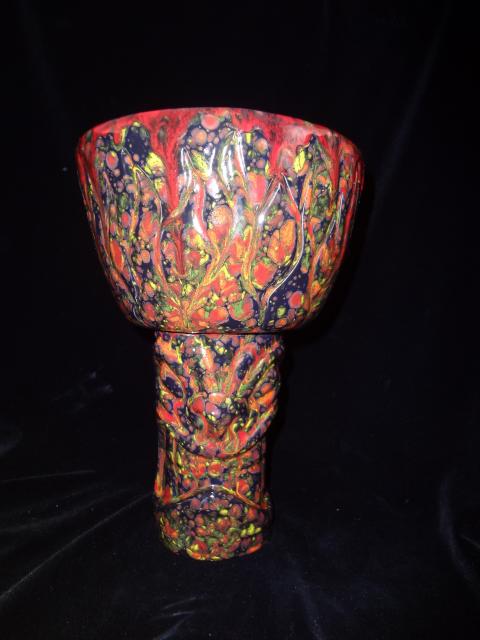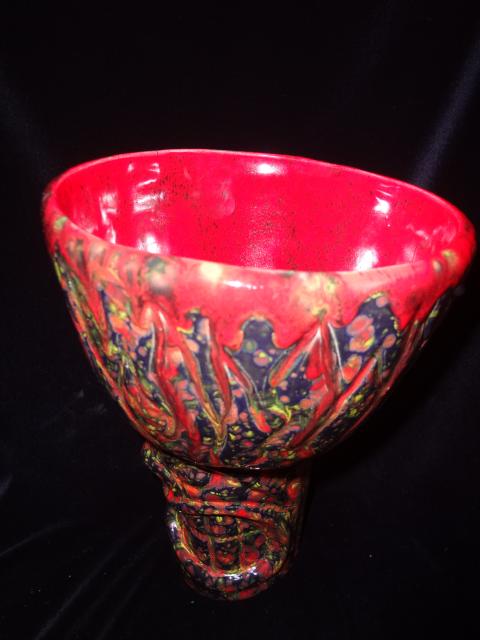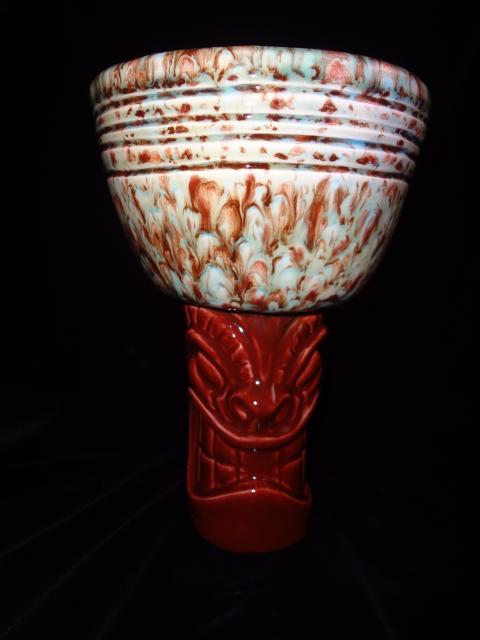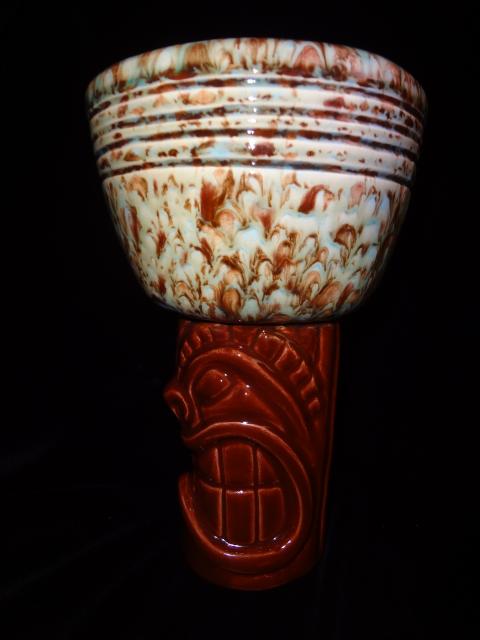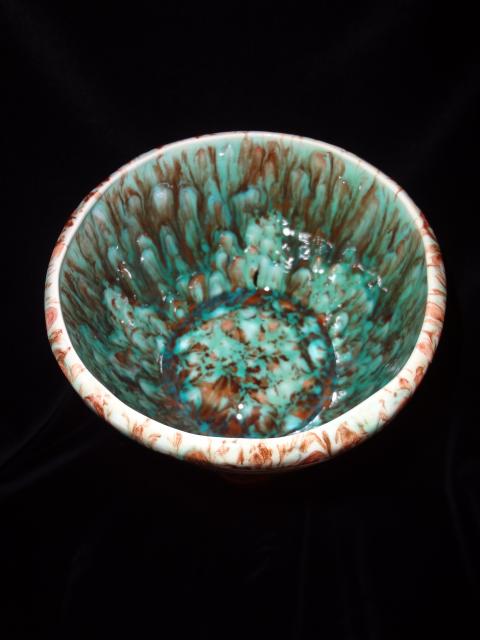 Divers Cove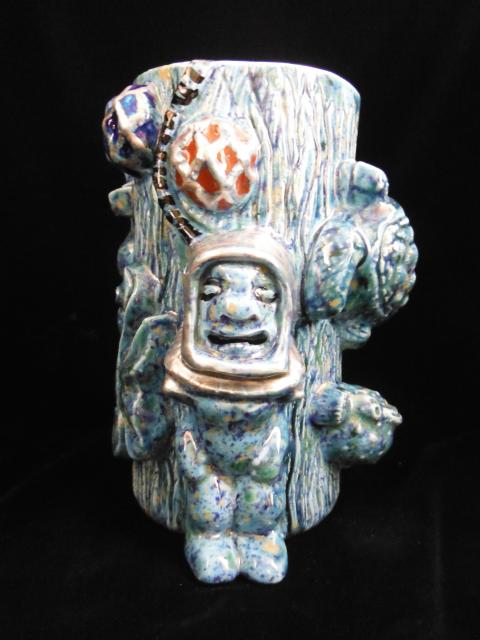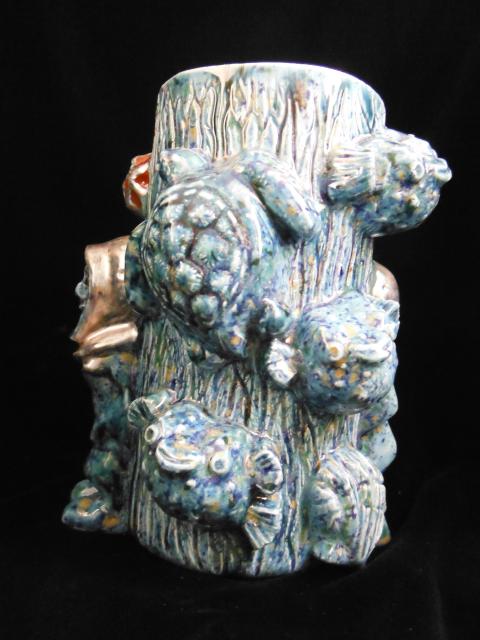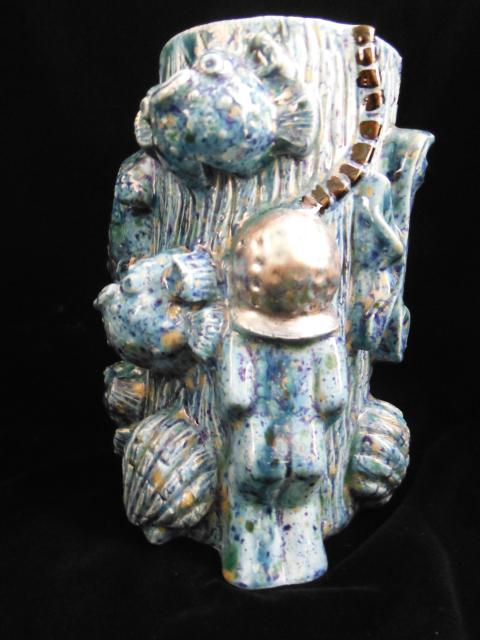 [ This Message was edited by: hanford_lemoore 2012-12-20 18:40 ]


December 2012 Art by Wendy Cevola. My thread is messed up so I'm starting to add again here. Wendy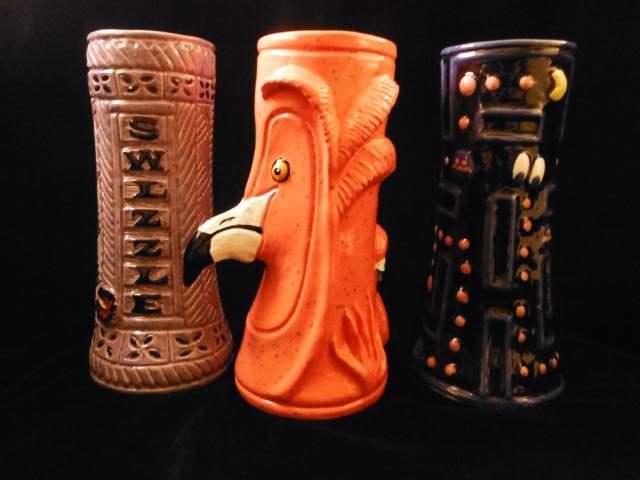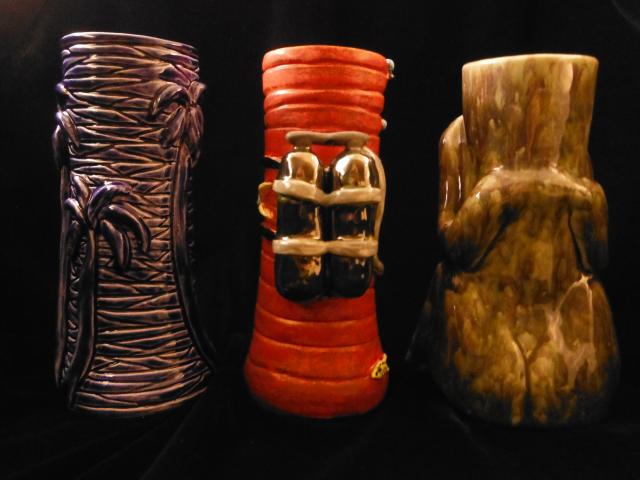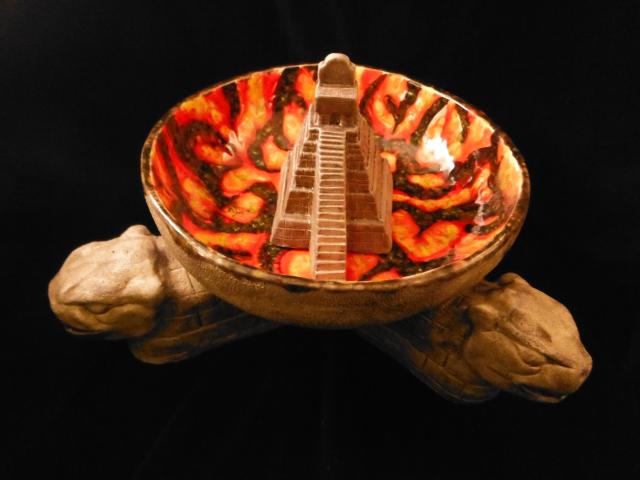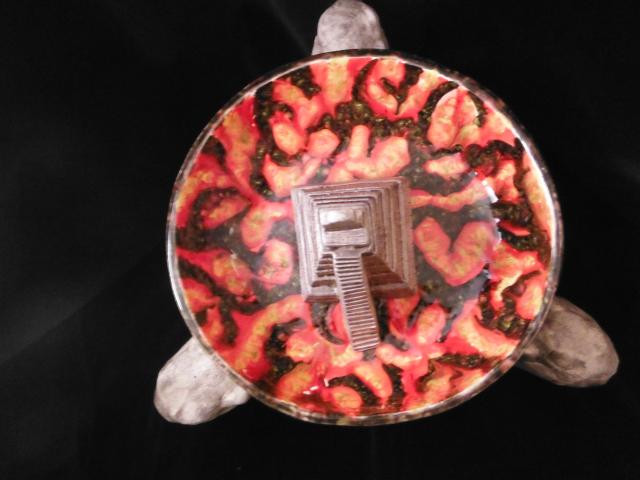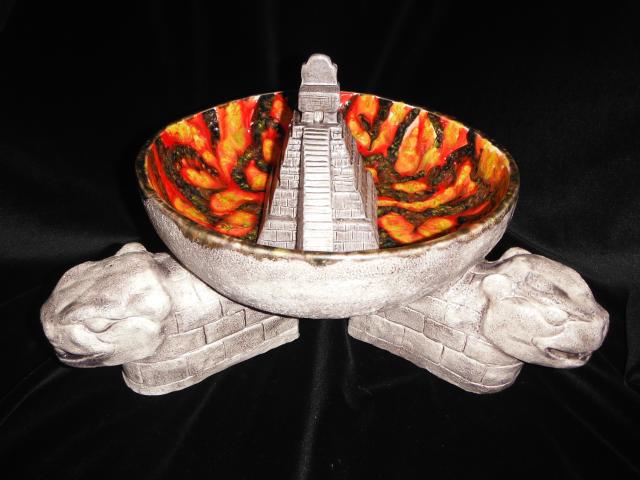 Second firing in the kiln.



THE NEXT SET OF PHOTOS ARE ON PAGE NINE.

[ Edited by: Bora Boris - Cleaned up some 'edited bys' - 2013-05-11 16:47 ]



[ This Message was edited by: danlovestikis 2013-05-30 20:12 ]

&nbsp


&nbsp